Friday, September 30, 2016 - Wank Party 2016 #09, Part 2 RAW

Wank Party 2016 #09, Part 2 RAW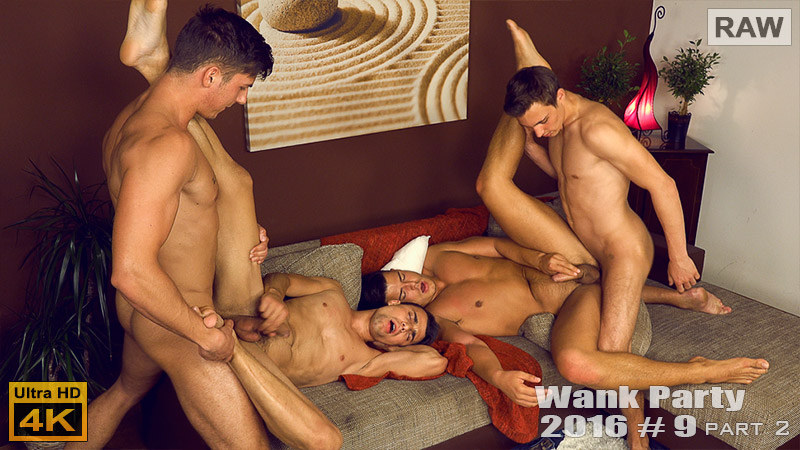 In Wank Party 2016 #9 we have Honza Onus, Romi Zuska, Martin Polnak and Martin Gajda. This second part begins as Martin G and Martin P are fingering Romi and Honza. The the two Martins stand and slide their hard cocks into the waiting asses. Martin G eagerly fucks Honza's hot ass and Romi takes Martin P's big cock. They moan as the cocks fuck deep into the asses. Martin P's cock really stretches Romi's hole and Martin G really slams his cock ina nd out of Honza's ass. He spanks Honza's ass as he fucks it so hard. Martin P fucks Romi hard too, with Romi reaching back to pull his cheeks wide apart. Then they swap partners with Martin G fucking Romi as Martin P does Honza. Those hole really get a good workout with the dicks slamming into them as deep as they can. Romi turns onto his back for Martin G to fuck him some more. Then Honza does the same for Martin P. Romi and Honza wank themselves as their holes are filled. Honza P is first to shoot his hot cum as Martin P keeps up his hard fucking. The cum shoots out of Honza's cock onto his right thigh. Then he turns onto his knees again for more of Martin P's hard fucking. Romi keeps wanking himself as Martin G pounds his ass. Martin P is ready to cum too and pulls out of Honza's ass and shoots his cream all over it. Then Martin P lays on the sofa and Honza sucks on his spent cock, ti get every last drop of the cum. Martin G keeps fucking Romi's hot ass and dumps his cum deep inside. He pulls out and Romi holds his legs int eh air and pushes the cum back out of his ass. Then he wanks on his own cock, hard and fast, until he shoots his cum as well.
... more about Wank Party 2016 #09, Part 2 RAW further in this newsletter

Our Coming Soon Set Preview


Trailer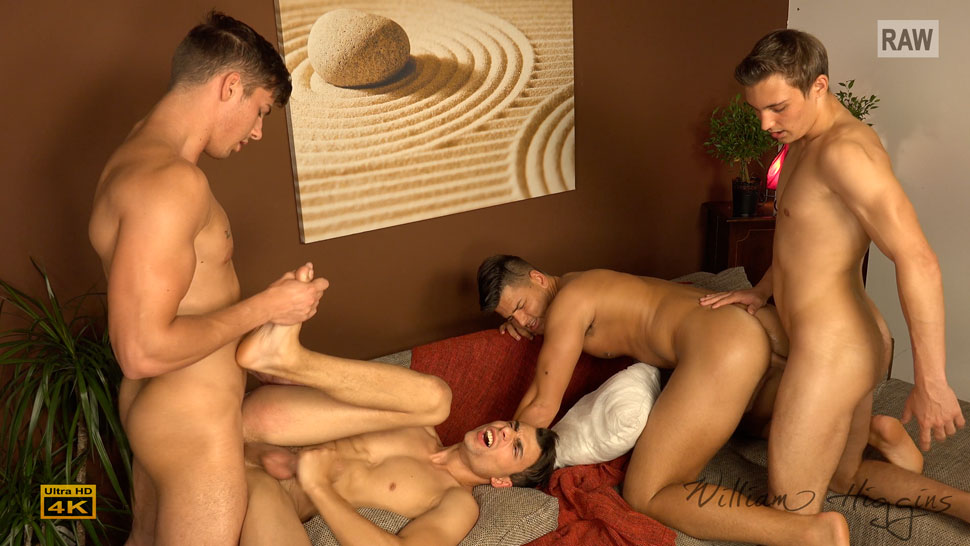 Vlog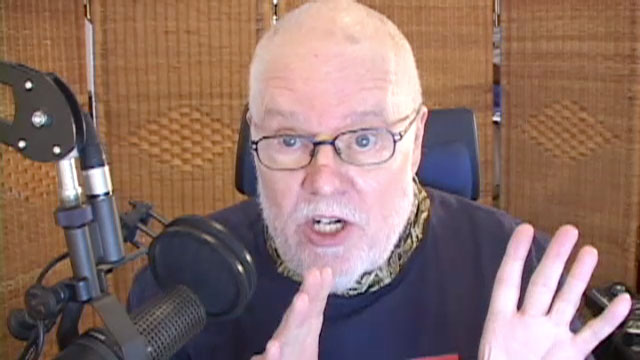 You can watch my Vlog for this Newsletter by clicking above or by going over to the Blog :
http://www.wheuro.com/?p=16724
Today, I want to comment about another fabulous Dream Set on Str8hell made possible by our loyal member Dan. We greatly appreciate his suggestions and support through our Dream Sets program. Today's commentary involves a Duty Bound staring the Magnificent Threesome, Bradley Cook and Tomas Decastro. Bradley is bound to an army cot when his two colleagues arrive and make known their intentions to abuse him. There are a couple of little secrets about this set. Erik Drda refuses to suck or bottom (we're still working on that problem). And Bradley refuses to suck, bottoming is no problem. So, we had no problem in this set. Erik and Tomas give Bradley a real, fist class rooting. Wow, these guys look great. I must add, while the sex is pretty rough and Bradley is bound throughout, it's all voluntary in good fun. He has a 'safe' word by which he can stop the action at any time. HE DOESN'T. And we get to see a magnificent fuck scene with three of our most gorgeous hunks. Kudos, again, to Dan for another fantastic story idea. It must be said, Dan and I think along the same lines. I really enjoyed this episode. It certainly helped that all of the actors are very easy on the eyes. I've made Twitter and Tumbler posts, please take a look.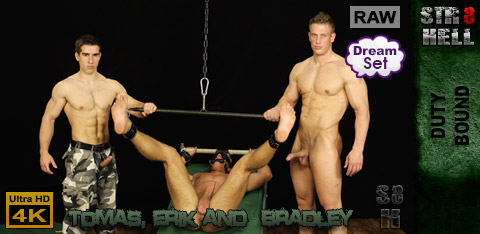 Our newsletter today starts with part two of Wank Party 2016 #9, with Martin Gajda, Romi Zuska, Martin Polnak and Honza Onus. Then we have Marek Sedy with a very good erotic video, and newcomer Richard Jemny in his session stills.
For our castings today we see Stefan Nilon and Milos Kostal. Both look very good indeed with Stefan Nilon just edging it for pick of the day.
REMEMBER YOUR CAN ALWAYS CHECK THE OLD WH WEBSITE AT:
NEW SETS AT STR8HELL.COM

Members of str8hell.com get full access to the site and to the full archive of more than 2500 sets on Czech Guys Next Door web site, at:
http://archive.czechguysnextdoor.com/
Non-members can access str8hell.com and browse the complete content, including free video previews and some free photos for each set. Non-members can also search the site, and are able to buy any sets they like, without taking out a full membership. Paying only for the sets you really want to see.
Sincerely
William Higgins

WHVideoShop.com Website Latest Updates

DOWNLOAD OUR VIDEOS IN FULL HD 1920x1080p FROM ALL 6 SITES!
Special Offer for William Higgins Newsletter Readers
William Higgins Newsletter readers are able to obtain a discount on the price of BURNDVD downloads by using the coupons that we will be publishing in each Members Newsletter. The coupon published in each newsletter will be valid for a period of 7 days.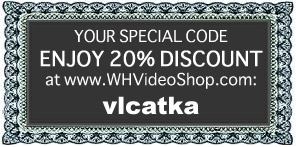 Copy today's coupon code here: vlcatka

Our Partners:

PLEASE PROCEED TO THE NEXT PAGE FOR THE LATEST WilliamHiggins.com UPDATES