Friday, June 24, 2016 - Wank Party 2016 #06, Part 1 RAW

Wank Party 2016 #06, Part 1 RAW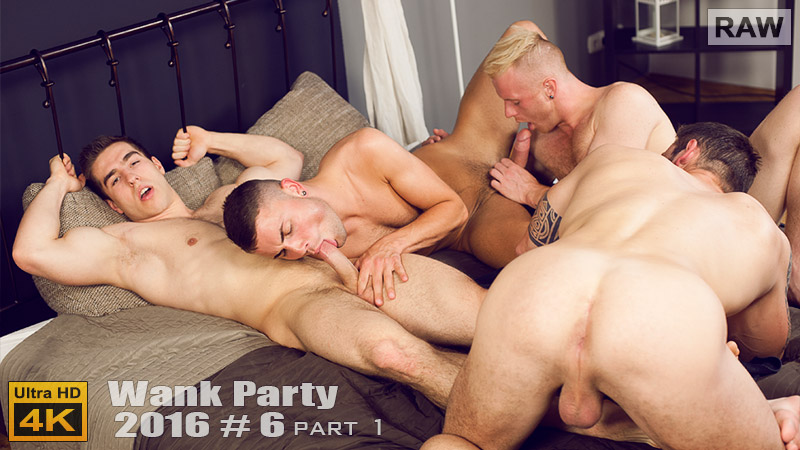 In Wank Party 2016#6 we have Rado Zuska, Tom Vojak, Erik Drda and Milos Ovcacek. In this first part Milos in laying on the bed and is joined by Tom who quickly starts to kiss him and rub and kiss his body. He removes Milos' tee shirt and rubs his bulging groin. As Milos' jenas are removed his huge, rampantly throbbing, cock is released and Tom grabs it, wanking and sucking on it voraciously. Tom licks the big cock head and sucks the dick, also removing his own tee shirt. He kisses Milos again who responds by removing Tom's jeans and going down on his massive hard dick too. Both are expert suckers and Milos quickly shows his skill, bobbing his head on Tom's big cock and then taking all the way down his throat withouth gagging. His lips are touching the ball sac as that huge dick fills his throat. Saliva hangs from his mouth as he comes off the cock and then goes back down on it again. Rado walks in and joins in the sucking right away. His mouth envelopes Tom's rampant cock as he sucks hard on it. Then he gives up that cock so he can take a turn on Milos' dick as well. As Rado sucks Milos Tom wanks himself and kisses his buddy. Then he wanks Milos' too as Rado sucks. Tom leans over and both he and Rado lick the huge dick, taking turns to suck as well. Erik then arrives too. He is pulled onto the bed and his pants are removed, so that he is naked and Rado kisses his nipples before sucking on his throbbing cock. Milos returns to sucking Tom's pole too. Rado gets his own massive cock out and Milos takes a quick turn on that before Tom has a go too. Then Milos shows his deep throating skills on Erik's rock hard cock. He releases it for Rado to suck some more. Hands grope all over the guys, feeling those cocks and Tom sucks Erik as Rado's dick fucks Milos open mouth. They keep sucking and wanking of the cocks, with Rado taking a turn on Erik's before kissing Milos and Tom. All naked Rado and Tom position themselves with there cocks up against each other so that Milos can suck both at the same time. He sucks them both together and then one at a time, keeping those dicks so hard. Then Milos turns to suck on Erik's dick again as Rado bends over to suck Tom. Then the sucking gets even hotter as Milos sucks a recumbent Erik, Tom sucks Milos and Rado works on Tom's dick. With everyone so hot and horny it is clear that asses need action and Milos and Erik soon feel hot tongues on their holes, as they lay on the bed with their legs in the air. Rado rims Erik and Tom works his tongue on Milos' eager hole. Erik and Milos wank themselves as they feel the hotness of the tongues on their holes. With everyone so horny and ready for action they are all set for some hot fucking action in part two.
... more about Wank Party 2016 #06, Part 1 RAW further in this newsletter

Our Coming Soon Set Preview


Trailer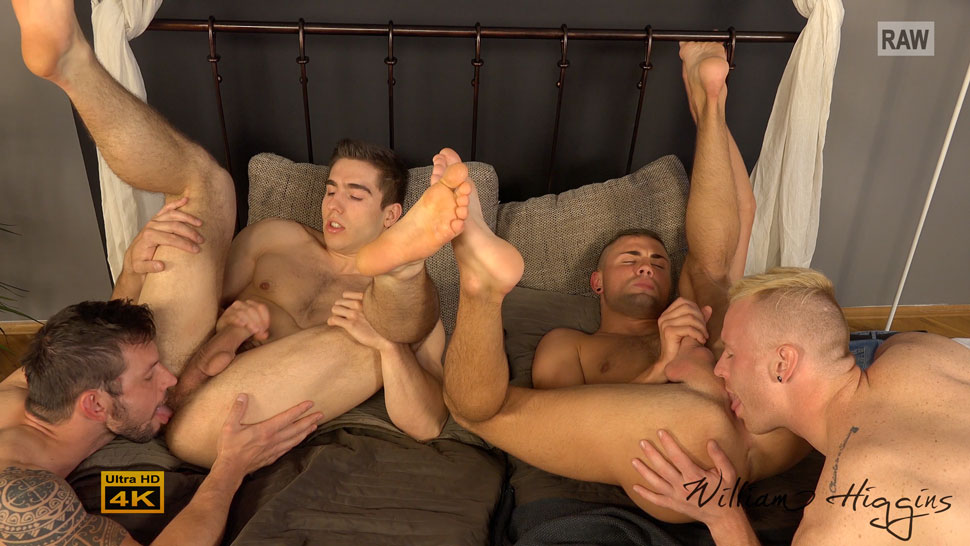 Vlog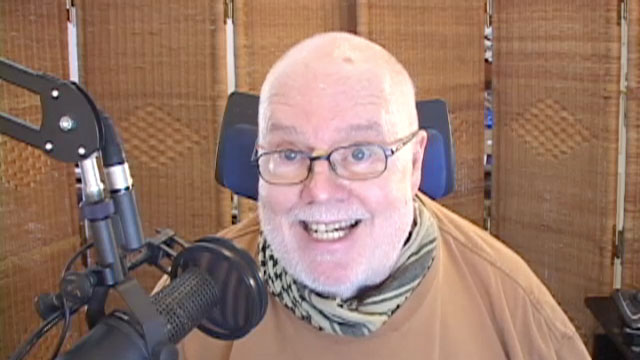 You can watch my Vlog for this Newsletter by clicking above or by going over to the Blog :
http://www.wheuro.com/?p=16321
It's a real scorcher today in Prague. Everyone is panting. Another hot day tomorrow. Then hopefully cooler by Sunday. How to lose lots of members to the site, make a comment on Brexit. So, I won't. I would like to publish the link to an article claiming that the Orlando shooter was gay and the shootings were an act of revenge. I must say as soon as details started to emerge, my gaydar went off Big Time.
https://twitter.com/williamhiggins
https://www.tumblr.com/blog/williamhigginscom
A stellar cast lines up for Wank Party 2016 #6, and it gets off to a great start in this first part. Then we have our stunning newcomer Miro Matejka with his erotic video. We also have another beauty making his debut, Jura Marecek, in his session stills shoot.
For our castings today we have Filip Beno and Ben Soran. Both look very good indeed making a choice very difficult. But in the end I have opted for Filip Beno as my pick.
REMEMBER YOUR CAN ALWAYS CHECK THE OLD WH WEBSITE AT:
NEW SETS AT STR8HELL.COM

Members of str8hell.com get full access to the site and to the full archive of more than 2500 sets on Czech Guys Next Door web site, at:
http://archive.czechguysnextdoor.com/
Non-members can access str8hell.com and browse the complete content, including free video previews and some free photos for each set. Non-members can also search the site, and are able to buy any sets they like, without taking out a full membership. Paying only for the sets you really want to see.
Sincerely
William Higgins

WHVideoShop.com Website Latest Updates

DOWNLOAD OUR VIDEOS IN FULL HD 1920x1080p FROM ALL 6 SITES!
Special Offer for William Higgins Newsletter Readers
William Higgins Newsletter readers are able to obtain a discount on the price of BURNDVD downloads by using the coupons that we will be publishing in each Members Newsletter. The coupon published in each newsletter will be valid for a period of 7 days.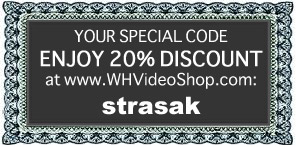 Copy today's coupon code here: strasak

Our Partners:

PLEASE PROCEED TO THE NEXT PAGE FOR THE LATEST WilliamHiggins.com UPDATES