Friday, August 22, 2014 - Wank Party 2014 #5, Part 2 RAW

Wank Party 2014 #5, Part 2 RAW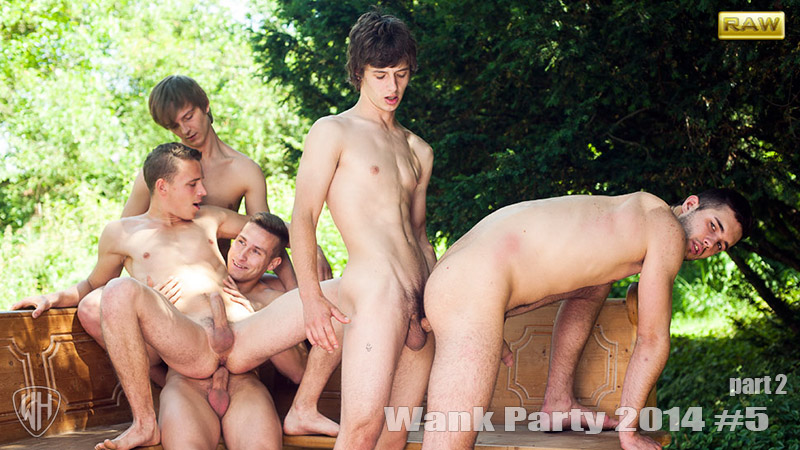 In Wank Party 2014 #5 we have Hugo Antonin, Alan Carly, Danek Gyor, Paul Belonek and Zdenek Bodbaba. We join them, in this second part, as Alan is being fingered, and Paul is too, as he is sucking Danek' big thick cock. Then we have Paul riding on Hugo's throbbing dick as Alan is sucking while bent over and taking Danek's cock deep in his ass. Hugo fucks his cock deep up into Paul's eager hole, with Zdenek watching and wanking himself. Alan's hole is really opened up and takes all of Danek's cock, feeling every thrust. Alan loves dick and sucks Paul's huge one too. Zdenek then leans over and sucks Paul's cock as the fucking continues. Alan wants Paul's cock in his mouth again so Zdenek moves up and feeds his to Hugo. Paul decides he wants to fuck too and fucks Alan missionary style while Hugo lays across Zdenek's knees, taking Danek's in his hot hole. The guys all move again, but still with Paul pounding Alan's ass and with Hugo sitting his cock all the way down on Danek's. He rides that dick real well. As he gets fucked by Paul Alan wanks his own rock hard dick. His wanking speeds up and he dumps his cream while Paul is deep in his ass.Paul continues to fuck that hole and Hugo wanks himself, furiously, as he rides Danek, until he drops his juice too. Paul pulls out of Alan's ass and stands over him wanking, needing to cum. Meanwhile Zdenek sits and milks his cock to a big load, followed by Danek whose delivers a massive one, coating his dick in hot cum. Paul is last up, for cumming, and shoots his cream all over Alan's sexy chest at the end of a great wank party.
... more about Wank Party 2014 #5, Part 2 RAW further in this newsletter

Our Coming Soon Set Preview


Trailer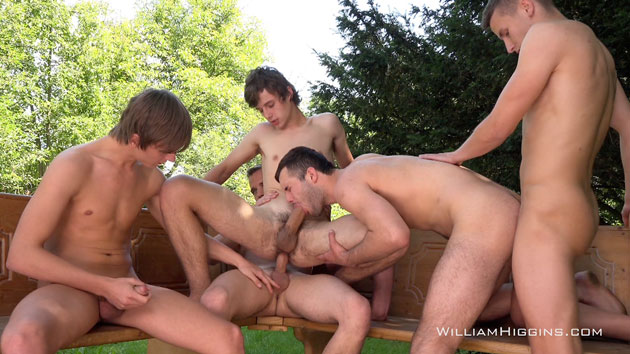 Vlog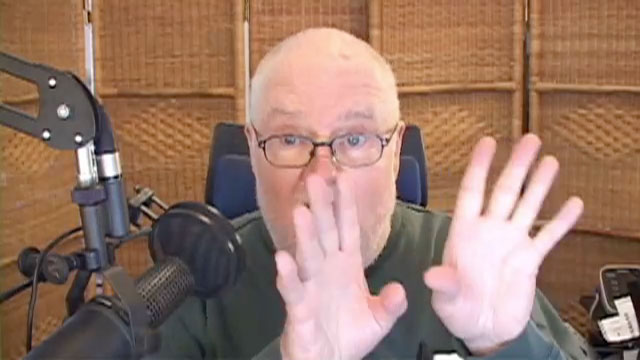 You can watch my Vlog for this Newsletter by clicking above or by going over to the Blog :
http://www.wheuro.com/?p=13320
Because it's vacation month for doctors in the Czech Republic, I had to go to the gigantic teaching hospital to have my bumb knee checked. With great serendipity I drew the same surgeon who operated on me two years ago. He is about the top orthopedic surgeon in the Czech Republic. I never thought he'd be doing an initial examination. After x-rays I was very pleasantly surprised that there was nothing structurally wrong with my knee. Whew. He told me the problem was some kind of injury and the tissue was inflamed. He offered me several treatment options including a long acting steroid injection directly into the knee joint. I instantly opted for that because I'd previously had the same kind of injection for my shoulder dislocated during the bull-run in Pamplona, Spain. It had lasted five years. The next morning, it was like there had never been a problem. After walking today, a little soreness. I'm hoping the injection will reduce the inflammation where no further treatment will be required. I was warned to take it easy on the knee. Pavel Niko's eyes got about as wide as grapefruits when he saw the doctor inject the needle about four inches directly into my knee. On the way home, he asked, 'what did that shot feel like?' 'Just a little jab,' I answered. I suggested Pavel have the doctor look at his bad back.
Yesterday was the 46th anniversary of the Soviet led invasion of the Czechoslovakia. At the ceremony, one of the speakers compared that invasion to Russia's actions against the Ukraine. Food for thought:
And just another reminder to check out my new Blog on Tumblr.
Today we lead off with Part 2 of Wank Party 2014 #5. Then we have Paul Harris in his erotic video and Martin Konrad's session stills.
We have a great selection of castings too with Rene Tolan, Marek Holy and Michal Fontana.
REMEMBER YOUR CAN ALWAYS CHECK THE OLD WH WEBSITE AT:
NEW SETS AT STR8HELL.COM

Members of str8hell.com get full access to the site and to the full archive of more than 2500 sets on Czech Guys Next Door web site, at:
http://archive.czechguysnextdoor.com/
Non-members can access str8hell.com and browse the complete content, including free video previews and some free photos for each set. Non-members can also search the site, and are able to buy any sets they like, without taking out a full membership. Paying only for the sets you really want to see.
Sincerely
William Higgins

BurnDVD.tv Website Latest Updates


DOWNLOAD AND BURN VIDEOS TO DVD OR DOWNLOAD OUR VIDEOS IN FULL HD 1920x1080P!
Special Offer for William Higgins Newsletter Readers
William Higgins Newsletter readers are able to obtain a discount on the price of BURNDVD downloads by using the coupons that we will be publishing in each Members Newsletter. The coupon published in each newsletter will be valid for a period of 7 days.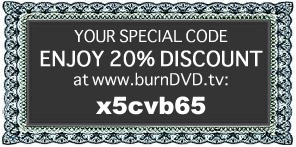 Copy today's coupon code here: x5cvb65

Our Partners:

PLEASE PROCEED TO THE NEXT PAGE FOR THE LATEST WilliamHiggins.com UPDATES