Friday, October 17, 2014 - Street Hunting - Tomas Hozman - GONZO

Street Hunting - Tomas Hozman - GONZO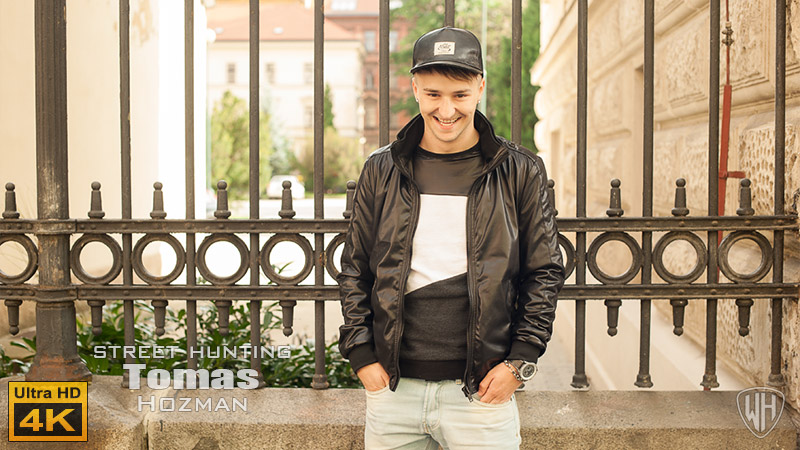 Our gonzo cameraman is out on the streets trying to find someone to do something with. He finds Tomas Hozman and convinces him to go up into his flat, to help him move something, for money. But before they get to the flat Borek comes clean and explains a little more. Tomas wont do it in a public place, but he agrees to show off his chest, in the flat. Once they are inside he sits and removes his top to show his chest. Then Borek wants the jeans off too, but first he has to offer more money. That is enough encouragement for Tomas and he takes off the jeans. He then laughs as Borek asks to see his cock. The lure of such a lot of money encourages Tomas, but Borek demands more than just a look. In the end Tomas, sort of, agrees. He removes his underwear and stands up, showing off a lovely hooded cock, nice and soft. Borek's hand reaches to feet the cock, and then pulls out his own cock, asking Tomas to feel it. Tomas reaches for it and it quickly responds to his touch, getting very hard. He reached forward and takes the cock in his mouth sucking it real good. Borek says that he is sucking it well and Tomas confirms that it is his very first time. When he sits up Tomas reveals that his cock is hard too, and Borek quickly grabs it and starts wanking. He tells Tomas to turn over and show off his ass, and then to try to finger the hole. Tomas complies, showing off that sexy ass and pushes a finger against it. Borek then gets himself ready and slides his hard dick into Tomas' ass. The first guy ever to give it to him. He fucks deep and hard, and Tomas takes it very well indeed. With his ass opened nicely Tomas then takes a ride on Borek's throbbing cock. Borek reaches round and wanks Tomas' hard dick at the same time. His cock is so hard and Tomas seems to be enjoying his first time. He moves to missionary position and, as he gets fucked deep, he wanks himself to a massive cumshot. His hot cream shoots all over his body. Borek then pulls out and wanks his own cock and dumps his cum on Tomas too. What a great scene with Tomas showing that he is a very good sport and getting a great sexual workout.
... more about Street Hunting - Tomas Hozman - GONZO further in this newsletter

Our Coming Soon Set Preview


Trailer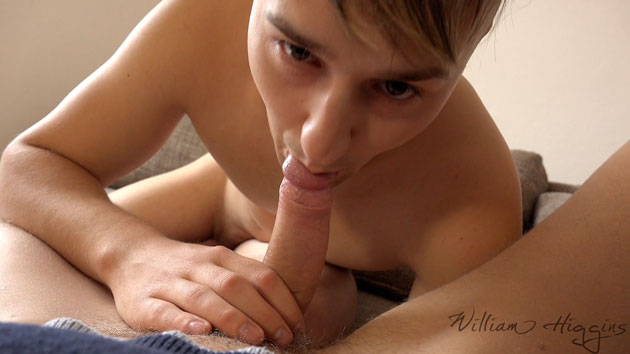 Vlog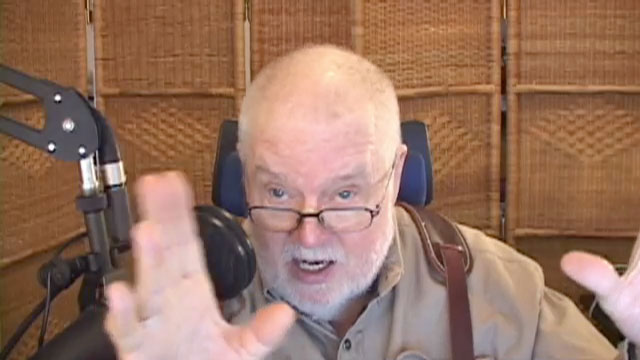 You can watch my Vlog for this Newsletter by clicking above or by going over to the Blog :
http://www.wheuro.com/?p=13554
I held out for 12 hours after the Apple event yesterday evening (our time) and then this morning my willpower gave out and I bought a new 5K iMac. I told our IT guy, Marco, it is soooo expensive, maybe I'll buy a 4K TV. He said, 'You won't like the 4K TV and then you'll buy the iMac anyway and will have been out the costs of both.' That cinched the deal. We had to have something to monitor our 4K videos natively and now we'll have a really good display. The one thing that caused me to hold out was iMovie. The new iMovie is horrible and added 15 to 30 minutes of needless time to produce each of my Vlogs. I was able to find out where the Old iMovie was hidden on my hard drive (by Apple) and start using it again. A very happy camper. I figured that the new iMac would come with ONLY the new and improved iMovie installed. So, I started looking around where I could download the old iMovie (9.0.9) and found it is now available for download directly from Apple. I guess the new and improved iMovie is such crap that thousands want to revert to the old version, so Apple has started offering the old version as a direct download. I downloaded the old iMovie and ordered the new 5K iMac. I'll let you know how the learning curve goes. As I've said many times before, I am an Apple fanboi – NOT. Ever since Steve Jobs said, and I'm quoting almost directly, 'we don't want any porn on our devices, and neither do you.' That did it for Apple with me. But I'm not a fan of Windoze either. I'm old enough to remember their dirty tricks. So, I'll stick with Apple computers because they're so good.
Streethunting Tomas Hozman is our lead today, with Borek Sokol. It is a very good scene indeed. Then we have Oliver Vanok with his erotic video. We finish things off today with a great session stills shoot too, with the beautiful Johan Mendez.
We have a very good selection of castings too, with Ivo Slany, David Klima and Petr Iraso. For me the real stand-out guy today is David Klima, who is so very handsome, so he will be my pick.
REMEMBER YOUR CAN ALWAYS CHECK THE OLD WH WEBSITE AT:
NEW SETS AT STR8HELL.COM

Members of str8hell.com get full access to the site and to the full archive of more than 2500 sets on Czech Guys Next Door web site, at:
http://archive.czechguysnextdoor.com/
Non-members can access str8hell.com and browse the complete content, including free video previews and some free photos for each set. Non-members can also search the site, and are able to buy any sets they like, without taking out a full membership. Paying only for the sets you really want to see.
Sincerely
William Higgins

BurnDVD.tv Website Latest Updates


DOWNLOAD AND BURN VIDEOS TO DVD OR DOWNLOAD OUR VIDEOS IN FULL HD 1920x1080P!
Special Offer for William Higgins Newsletter Readers
William Higgins Newsletter readers are able to obtain a discount on the price of BURNDVD downloads by using the coupons that we will be publishing in each Members Newsletter. The coupon published in each newsletter will be valid for a period of 7 days.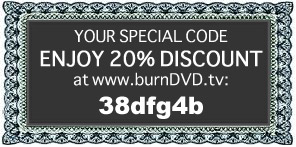 Copy today's coupon code here: 38dfg4b

Our Partners:

PLEASE PROCEED TO THE NEXT PAGE FOR THE LATEST WilliamHiggins.com UPDATES