Tuesday, February 24, 2015 - Roman and Tono RAW - FULL CONTACT

Roman and Tono RAW - FULL CONTACT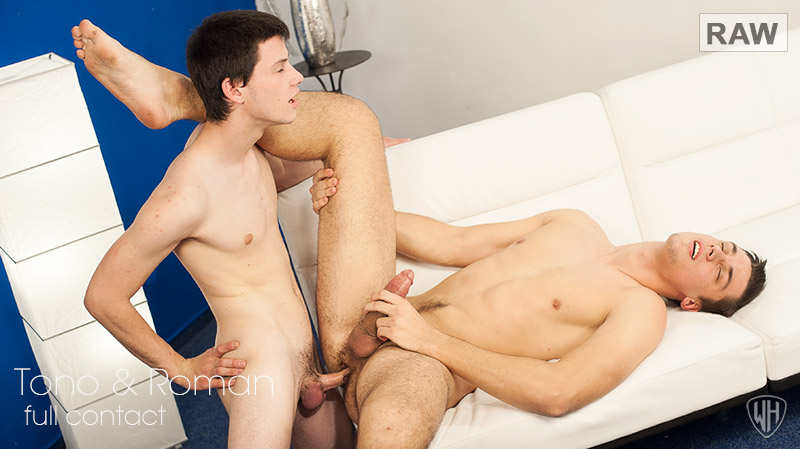 Tono Milos is relaxing in his apartment, with Roman Madlec massaging his feet and legs. He works up the legs to Tono's thighs and it seems that there is a hard cock in in Tono's underwear. Roman's hand rubs over the underwear and onto Tono's chest. Roman then releases Tono's cock from the underwear and it is nice and hard. The underwear comes off and Roman wanks on the cock before leaning over to kiss Tono, who sits up to meet the lips. Tono's tee shirt is removed as well, followed by Roman's who bends over and takes the stiff dick in his mouth. He sucks on Tono's cock, his head bobbing up and down on it. Licking the shaft and taking the head in his mouth he keeps on sucking. Tono reached for Roman's underwear, pulling his cock out and wanking it. Already hard that cock is ready for sucking as Roman removes his underwear too. Tono is quickly on the cock, his mouth wrapping tight around the head and sucking it. That thick cock looks so good as Tono's mouth and hand both work on it. The thick shaft shines with Tono's saliva as he spits on it and keeps up with his sucking. Roman stands, his big dick poking out, with Tono on his knees to suck somemore. Roman fucks his cock in and out of the eager mouth, as saliva drips from Tono's chin. Switching to a 69, with Tono on top they each suck on the other's cock. Then Roman takes a ride on Tono's throbbing cock, sitting right down on it. His ass wraps around the shaft as it slides up and down on it. Roman's cock stays hard as he takes Tono deep in his ass. Changing position, with Roman on his knees, Tono fucks him from behind, working his dick in and out of the willing ass. Tono really fucks well and they move to missionary, with Roman wanking himself as his ass gets a good deep fuck. His wanking speeds up as Tono fucks him hard, until Roman drops his creamy cum over his leg. Tono keeps fucking, speeding up and really pounding that hot ass. He pulls out and wanks himself until he cums as well, as he stands over Roman. Then Tono leans forward to kiss Roman before they both go to the shower to clean up after some very hot sex.
... more about Roman and Tono RAW - FULL CONTACT further in this newsletter

Our Coming Soon Set Preview
Filip Cerny and Steve Peryoux are walking, down by the Vlatva River and decide to go out on the water, in a rowing boat. Filip takes the oars, but their expedition is shortlived and they, instead, go inside. Once there Steve decides on what they should do next, and starts to kiss Filip. They kiss and Steve soon removes Filip's tee shirt, running his hands over the very sexy chest. Then Filip unfastens Steve's shirt and it comes off too. They continue to kiss each other and Steven undoes Filip's pants, releasing his stiff cock. Steve takes hold of it and starts to wank it as he kisses Filip again. Filip pushes his pants down and Steve's head goes down on the stiff cock, sucking it into his mouth. Steve is clearly hard in his pants too, as he stands. He drops his pants and Filip quickly starts sucking on that rock hard cock. They take turns sucking each other, and wanking until Filip wants more. Steve lays on the sofa, legs in the air so that his ass is available and Filip fingers and rims the hot hole. As his finger works the hole Filip also sucks on Steve's cock some more. Then Filip lays down, his cock rock hard. Steve sits on it and starts to ride. His ass slides up and down on Filip's stiff dick taking it deep in his ass. Filip wanks his buddy as his cock feels the ass lips wrapped around it. Steve releases Filip's cock and wanks both dicks together, before sliding it back into his eager hole. Filip then fucks Steve in a different position, as the ass is high in the air. Then they move to missionary position with Steve wanking himself as Filip works his cock in that ass. As the fucking continues Steve wanks himself to a mighty climax, shooting his cum over his leg. Filip goes down and sucks on the spent cock before kneeling before Steve, who wanks him until he release his juice too. Steve sucks on the sticky dick to clean it up the cum mixing with his saliva as he sucks. To end their sexy adventure they kiss again.

OPEN SET WINDOW

Trailer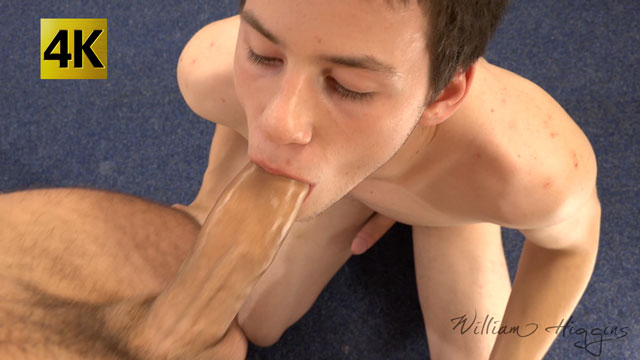 Vlog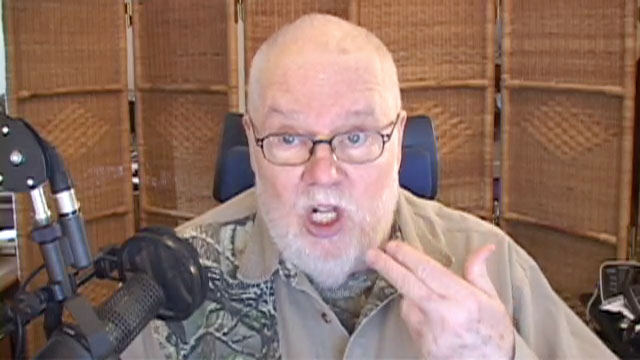 You can watch my Vlog for this Newsletter by clicking above or by going over to the Blog :
http://www.wheuro.com/?p=14125
While Marc from Holland was in Prague, we visited the shooting range. I fired a revolver for the first time since leaving Oklahoma in my early 20s. That was a bit of time ago.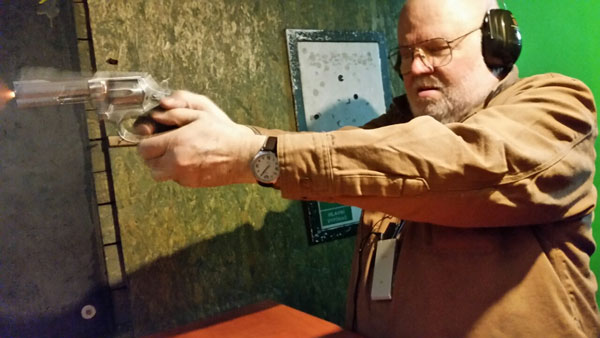 Back in the day, we held a pistol much differently than nowadays. Before going to the range I studied on YouTube how to hold and aim a hand gun. I more than held my own. But Marc was a much better shot than me. I chose a revolver because that's what I shot when I was younger. And I believe autoloads are much more dangerous and unreliable. I said to Marc, 'when was the last gunfight you were in that you needed more than six shots?' That question always invokes silence. I am not going to become a championship pistol shooter. The firing range is very boring and stressful. Not to mention, it's very expensive. Also, the range is not nearly as much fun a plinking cans in the woods.
On Sunday, Miro took us to Velka America (the Czech Grand Canyon) http://goo.gl/RqFRWj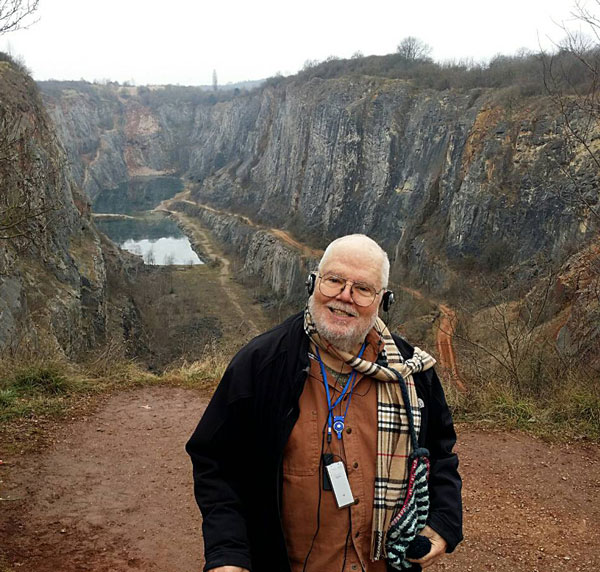 'd been there about 20 years ago. It's very near Karlstein. So we went there for lunch and browsed the antique stores. Gosh how things had changed. In the early '90s I'd bought an item of WWII memorabilia for €27. In Karlstein I saw the exact same item for €550. At first I thought, 'oh it's come down in price, it's 550 kcs.' I'd paid 750kcs back in the day. Then I noticed the Euro symbol by the price. I'd given the one I bought to the late great Chuck Holmes found of Falcon. At the time, Pavel Nikos said to me, 'why'd you pay that? Every Czech grandmother has got a drawful of the crap in her farm house.'
We had a great time. And I caught another nasty little cold, so I'll put it to bed as soon as I finish the Newsletter.
Roman Madlec and Tono Milos deliver a great sukat duo to start things off today. They are followed by Alan Carly and Viktor Burek in a submission wrestling match. Then we have Laco Meido in his erotic video and Oldrich Linger with his session stills.
We also have four very good candidates in casting, Marek Polony, Martin Panek, Valeriy Volodyn and Milen Romanov. They all look very good indeed, but my pick for today is Marek Polony.

REMEMBER YOUR CAN ALWAYS CHECK THE OLD WH WEBSITE AT:
NEW SETS AT STR8HELL.COM

Members of str8hell.com get full access to the site and to the full archive of more than 2500 sets on Czech Guys Next Door web site, at:
http://archive.czechguysnextdoor.com/
Non-members can access str8hell.com and browse the complete content, including free video previews and some free photos for each set. Non-members can also search the site, and are able to buy any sets they like, without taking out a full membership. Paying only for the sets you really want to see.
Sincerely
William Higgins

WHVideoShop.com Website Latest Updates

DOWNLOAD OUR VIDEOS IN FULL HD 1920x1080p FROM ALL 6 SITES!
Special Offer for William Higgins Newsletter Readers
William Higgins Newsletter readers are able to obtain a discount on the price of WHVideoShop downloads by using the coupons that we will be publishing in each Members Newsletter. The coupon published in each newsletter will be valid for a period of 7 days.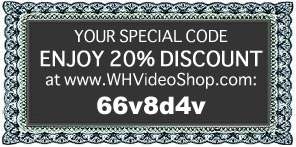 Copy today's coupon code here: 66v8d4v

Our Partners:

PLEASE PROCEED TO THE NEXT PAGE FOR THE LATEST WilliamHiggins.com UPDATES