Friday, March 06, 2015 - Wank Party 2015 #02, Part 1 RAW

Wank Party 2015 #02, Part 1 RAW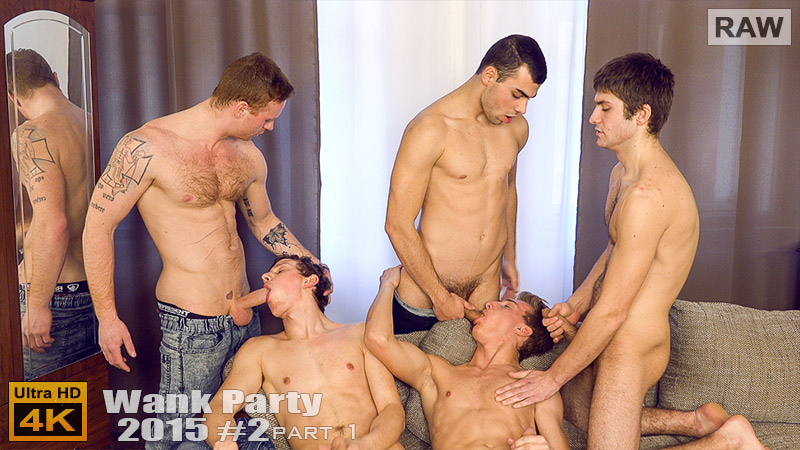 In Wank Party 2015 #2 we have a great line-up, with Tom Vojak, Petr Zuska, Matej Borzik, Laco Meido and Kail Kopec. In part one we find Petr and Tom knocking at the door, but getting no response. Tom lets them in with a spare key, finding Laco, Matej and Kail all drunk, and asleep. They notice that Kail's cock is hard as he sleeps. Petr reaches forward and relases the hard cock and the balls. Tom leans over and licks the cock head, before Petr starts sucking it. Then they decide to check out Laco as well, noticing a vibrator on the floor. It seems the guys had been having some fun as they got drunk. Tom and Petr decided to continue the fun, stripping Laco's underwear from him. As he still sleeps they examine his cockand balls and then lift his legs, so they can use the vibrator in his ass. Tom pushes it into that sexy ass and lets Petr fuck the hole with it. Tom stands and pulls out his own cock, which is massive and quite hard. He moves Laco's head so that the cock rests on his lips. The get rouse Laco, whose mouth opens and Tom's cock slips in. With Laco awake he starts sucking on that big cock as Petr rouses Matej. He removes Matej's tee shirt and strips himself to his waist, opening his pants too. Matej starts sucking on Petr's cock as Laco continues to suck Tom. That wake Kail too, who is pleased to see the fun that is going on. He quickly joins the action, presenting his cock for sucking too. Matej tales turns on Petr's and Kail's dicks, sucking one and as he wanks the other. Petr then joins Tom in having Laco suck him, leaving Matej to enjoy Kail's throbbing cock. As they suck Laco and Matej wank each other. Then the guys move so that Laco and Kail are on the sofa, asses presented, having their tight holes rimmed. Tom works his tongue into Laco's ass and Matej does the same to Kail. Kail's hairy hole gets a good licking by Matej and his balls and cock feel Petr's hot mouth too. Tom starts fingering Laco's hole as Matej slips a digit into Kail's ass as well. They are loosening the holes ready for some hot fucking in part 2.
... more about Wank Party 2015 #02, Part 1 RAW further in this newsletter

Our Coming Soon Set Preview


Trailer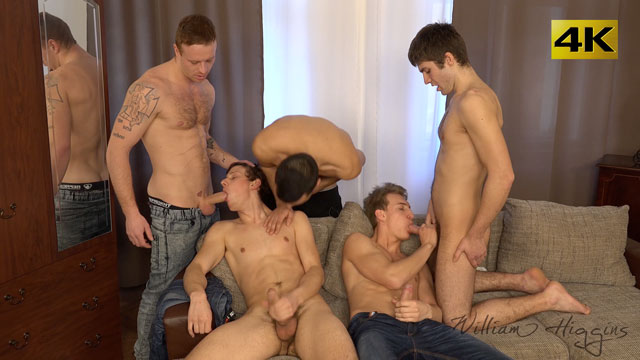 Vlog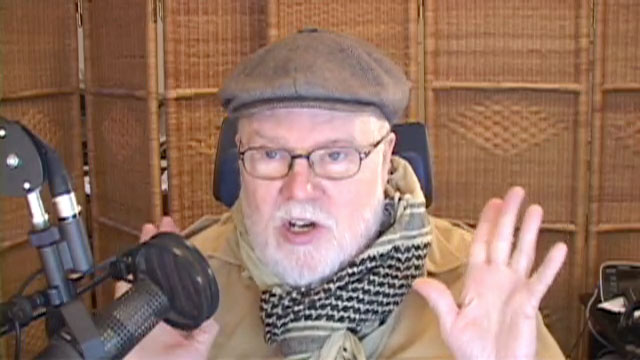 You can watch my Vlog for this Newsletter by clicking above or by going over to the Blog :
http://www.wheuro.com/?p=14172
Today, I'm feeling much better but am still feeling the aftereffects of this killer cold, the worst I've experienced in years. I'll get right to business so I can do a little work on my Tumblr Blog and then hit the sack, probably for most of the weekend.
Our lastest Wank Party, 2015 #2 is a real cracker and we get started with Part 1 today, it features a very good cast. Then we follow that with two great shoots, Marek Polony in his erotic video and Anton Drba in his session stills.
Our castings today are Tomas Polony, Jan Hruza and Jonas Hosak. That is a very good selection, with my pick for today being Jonas Hosak.
REMEMBER YOUR CAN ALWAYS CHECK THE OLD WH WEBSITE AT:
NEW SETS AT STR8HELL.COM

Members of str8hell.com get full access to the site and to the full archive of more than 2500 sets on Czech Guys Next Door web site, at:
http://archive.czechguysnextdoor.com/
Non-members can access str8hell.com and browse the complete content, including free video previews and some free photos for each set. Non-members can also search the site, and are able to buy any sets they like, without taking out a full membership. Paying only for the sets you really want to see.
Sincerely
William Higgins

BurnDVD.tv Website Latest Updates


DOWNLOAD AND BURN VIDEOS TO DVD OR DOWNLOAD OUR VIDEOS IN FULL HD 1920x1080P!
Special Offer for William Higgins Newsletter Readers
William Higgins Newsletter readers are able to obtain a discount on the price of BURNDVD downloads by using the coupons that we will be publishing in each Members Newsletter. The coupon published in each newsletter will be valid for a period of 7 days.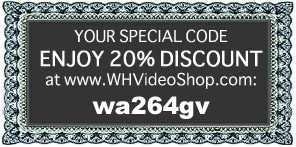 Copy today's coupon code here: wa264gv

Our Partners:

PLEASE PROCEED TO THE NEXT PAGE FOR THE LATEST WilliamHiggins.com UPDATES