Friday, June 07, 2013 - Daniel and Radek - FULL CONTACT

Introducing a BRAND NEW WEBSITE SWNude.com

We are proudly introducing a brand new Nude Submission Wrestling website SWNude.com
A membership website for fans of nude submission wrestling.
We will be posting a wrestling match each Friday there, anouncing it here in the WH Newsletter. So there will be always a new content available to the SWNude.com website members for weekends ;-). At present there are 55+ nude wrestling matches on the SWNude.com website and there will be always a new one each Friday while our production is at present shooting at least two completely new nude wrestling matches in a month.
The website is now acessible through both www.SWNude.com and www.SubmissionWrestlingNude.com domain links.
Please, feel free to take a FREE TOUR of our new website HERE.
ONLY NOW YOU CAN GET SWNUDE.com FOR A SPECIAL INTRODUCTORY PRICE!
Filip Carbol vs Ludovic Kubant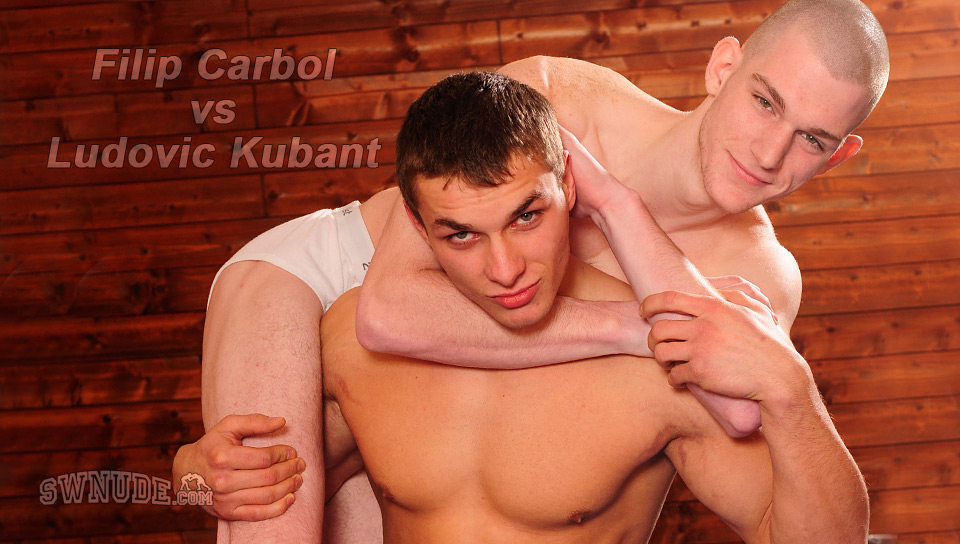 Two hard, muscular competitors in the prime of their lives; that is what Submission Wresting XXX is all about, and today we have teamed up the power pack, Filip Carbol with the street fighter Ludovic Kubant. This mix of styles is sure to bring some hard hitting action, but just which one will end up with the title is anyone's guess. Locking horns they wrangle on the floor, trying desperately to gain some kind of upper hand. Points are won as the first couple of rounds go by in a daze. Once a check on the score board is made it is clear that one guy has the experience necessary to take this match, and with a final submission he walks away the victor.
Open Filip Carbol vs Ludovic Kubant at SWNude.com