Friday, July 12, 2013 - Wank Party 2013 #05, Part 2 - WANK PARTY

Introducing a BRAND NEW WEBSITE SWNude.com

We are proudly introducing a brand new Nude Submission Wrestling website SWNude.com
A membership website for fans of nude submission wrestling.
We will be posting a wrestling match each Friday there, anouncing it here in the WH Newsletter. So there will be always a new content available to the SWNude.com website members for weekends ;-). At present there are 55+ nude wrestling matches on the SWNude.com website and there will be always a new one each Friday while our production is at present shooting at least two completely new nude wrestling matches in a month.
The website is now acessible through both www.SWNude.com and www.SubmissionWrestlingNude.com domain links.
Please, feel free to take a FREE TOUR of our new website HERE.
ONLY NOW YOU CAN GET SWNUDE.com FOR A SPECIAL INTRODUCTORY PRICE!
Zdenek Tlucek vs Zdeno Jaro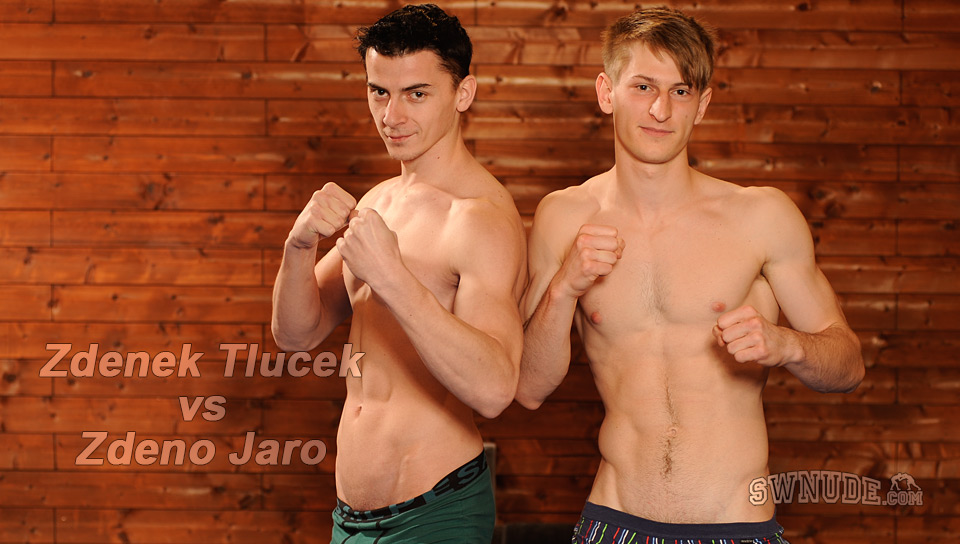 Zdenek Tlucek and Zdeno Jaro for the first time head to head. Each of these guys knows the rules and their own styles to how to make this one of the hardest hitting and rough grappling matches yet. They meet in the middle and are slammed to the ground within moments each trying to get the advantage. Tossing each other over and pinning them down is the easy part it's the stamina that is going to really get to these guys. They are wet with sweat after just a few rounds and they are red with blood rushing and full of adrenaline. Zdenek takes his time getting Zdeno in a good headlock and then holds him down for a second but the lithe and quick Zdeno escapes this hold and they are again full force taking each other down. Fair play and points is how this match is wrestled but by no means does either of them leave without breaking a sweat and rosy from the blood rushing in their systems.
Open Zdenek Tlucek vs Zdeno Jaro at SWNude.com