Friday, July 19, 2013 - Tomas and Vasek - Screen Test - FULL CONTACT

Introducing a BRAND NEW WEBSITE SWNude.com

We are proudly introducing a brand new Nude Submission Wrestling website SWNude.com
A membership website for fans of nude submission wrestling.
We will be posting a wrestling match each Friday there, anouncing it here in the WH Newsletter. So there will be always a new content available to the SWNude.com website members for weekends ;-). At present there are 55+ nude wrestling matches on the SWNude.com website and there will be always a new one each Friday while our production is at present shooting at least two completely new nude wrestling matches in a month.
The website is now acessible through both www.SWNude.com and www.SubmissionWrestlingNude.com domain links.
Please, feel free to take a FREE TOUR of our new website HERE.
ONLY NOW YOU CAN GET SWNUDE.com FOR A SPECIAL INTRODUCTORY PRICE!
Marek Novak vs Michal Kentik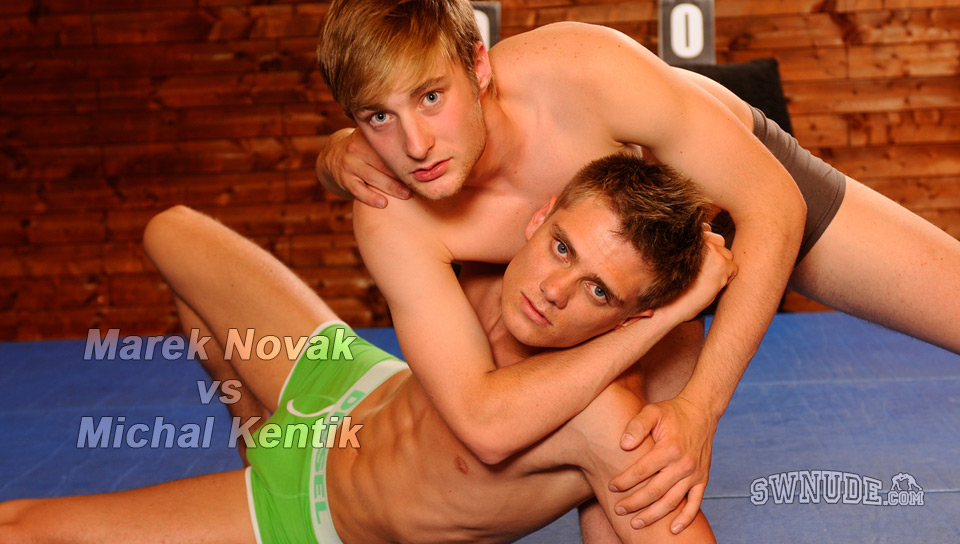 In a battle of the titans we have paired up Marek Novak, the never say die tough guy with the tenacious and tremendous Michal Kentik. Both are trim men, in the prime of their lives and ready for battle. After the mandatory stretching they lock horns, throwing and grappling with all their might. As muscles ripple under each move it is a sight to see two gladiators in the throws of battle. Both fairly evenly matched they swap points for the first few rounds. One competitor tires before the other and a small advantage is paid and swiftly taken advantage of, racking a quick succession of points that prove just enough to take the match.
Open Marek Novak vs Michal Kentik at SWNude.com