Friday, August 16, 2013 - Tomas and Borek - Screen Test - FULL CONTACT

Introducing a BRAND NEW WEBSITE SWNude.com

We are proudly introducing a brand new Nude Submission Wrestling website SWNude.com
A membership website for fans of nude submission wrestling.
We will be posting a wrestling match each Friday there, anouncing it here in the WH Newsletter. So there will be always a new content available to the SWNude.com website members for weekends ;-). At present there are 55+ nude wrestling matches on the SWNude.com website and there will be always a new one each Friday while our production is at present shooting at least two completely new nude wrestling matches in a month.
The website is now acessible through both www.SWNude.com and www.SubmissionWrestlingNude.com domain links.
Please, feel free to take a FREE TOUR of our new website HERE.
ONLY NOW YOU CAN GET SWNUDE.com FOR A SPECIAL INTRODUCTORY PRICE!
Jiri Wagner vs Jan Kedlubna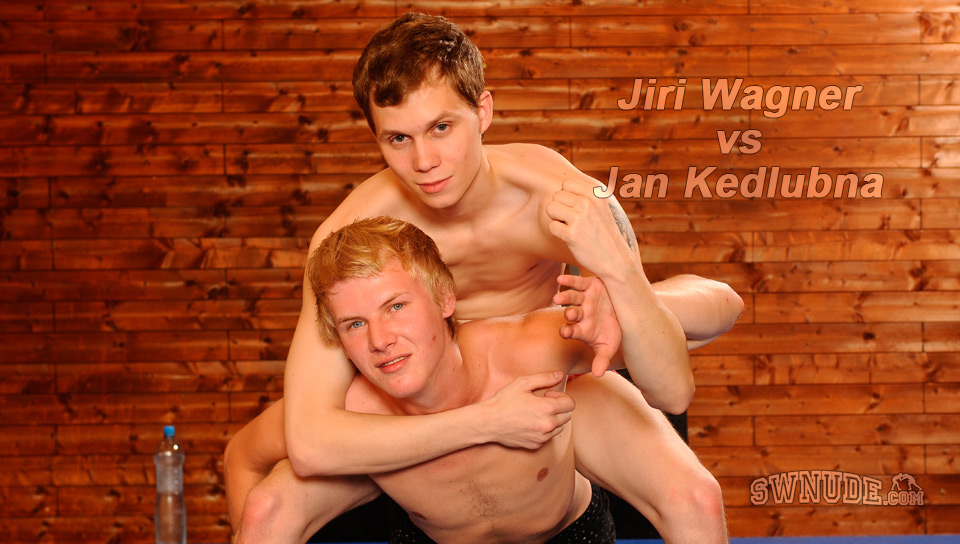 Jiri Wagner and Jan Kedlubna have been waiting for this for a long time. Both at the peak of their physical condition they couldn't wait to jump in the ring and show us their stuff. Locking horns these two middle weights fling each other around the ring with an energy rarely seen. Stripping naked and smothered in oil they shine bright under the studio lights as they desperately try and grapple with each others writhing bodies. In what starts out as a tight match soon goes one way until finally one is crowned victor. But just which one, you will have to wait and see.
Open Jiri Wagner vs Jan Kedlubna at SWNude.com