Friday, August 30, 2013 - Daniel and Borek - Screen Test - FULL CONTACT

Introducing a BRAND NEW WEBSITE SWNude.com

We are proudly introducing a brand new Nude Submission Wrestling website SWNude.com
A membership website for fans of nude submission wrestling.
We will be posting a wrestling match each Friday there, anouncing it here in the WH Newsletter. So there will be always a new content available to the SWNude.com website members for weekends ;-). At present there are 55+ nude wrestling matches on the SWNude.com website and there will be always a new one each Friday while our production is at present shooting at least two completely new nude wrestling matches in a month.
The website is now acessible through both www.SWNude.com and www.SubmissionWrestlingNude.com domain links.
Please, feel free to take a FREE TOUR of our new website HERE.
ONLY NOW YOU CAN GET SWNUDE.com FOR A SPECIAL INTRODUCTORY PRICE!
Patrick Sveda vs Tomas Zeman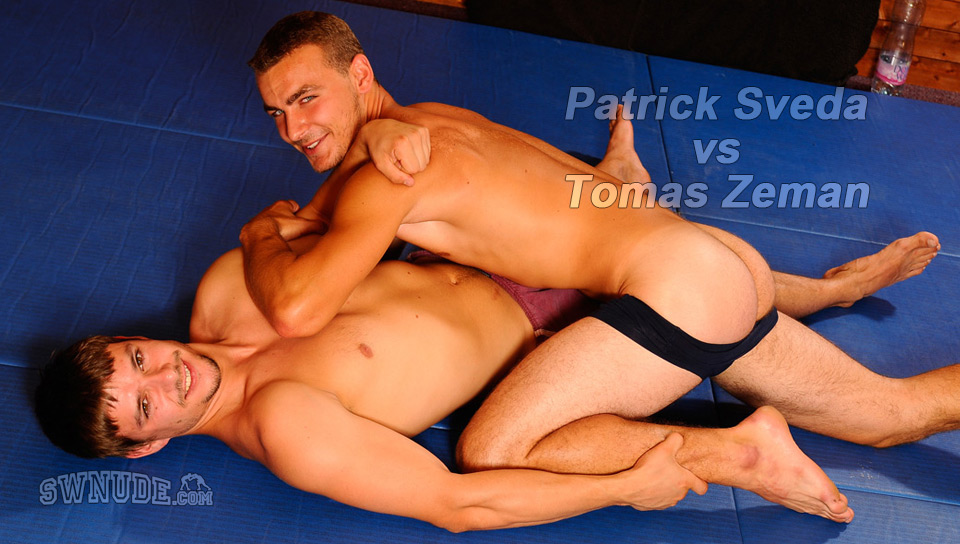 Two middle weights, Patrick Sveda and Tomas Zeman have the right amount of bulk to agility that makes these matches the most interesting. Starting out with a little stretching we can see that although one has a little more bulk the other has a little more muscle which kind of evens it's self out and gives no competitor any serious edge. As the match gets under way the muscle turns out to be the better asset and the first few rounds go one way. With a few points regained out of pride we end this competition with one definite winner crowned.
Open Patrick Sveda vs Tomas Zeman at SWNude.com