Friday, September 20, 2013 - Ivan and Ivo - Screen Test - FULL CONTACT

Introducing a BRAND NEW WEBSITE SWNude.com

We are proudly introducing a brand new Nude Submission Wrestling website SWNude.com
A membership website for fans of nude submission wrestling.
We will be posting a wrestling match each Friday there, anouncing it here in the WH Newsletter. So there will be always a new content available to the SWNude.com website members for weekends ;-). At present there are 55+ nude wrestling matches on the SWNude.com website and there will be always a new one each Friday while our production is at present shooting at least two completely new nude wrestling matches in a month.
The website is now acessible through both www.SWNude.com and www.SubmissionWrestlingNude.com domain links.
Please, feel free to take a FREE TOUR of our new website HERE.
ONLY NOW YOU CAN GET SWNUDE.com FOR A SPECIAL INTRODUCTORY PRICE!
Roland Barkac vs Ivan Pisecky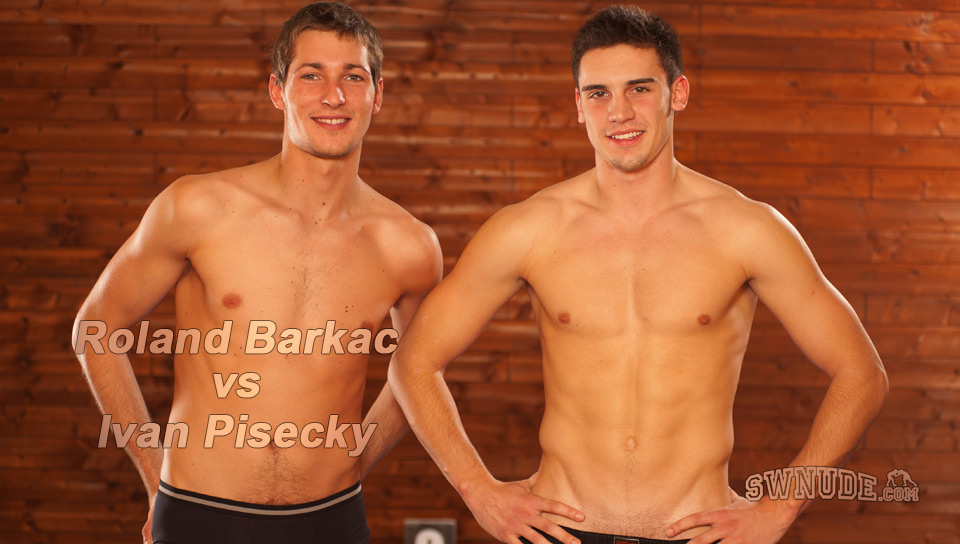 In one of the hardest wrestling matches we have seen this year, we have put the unstoppable Roman Barkac against the never say die spirit of Ivan Pisecky. Immediately locking horns, these two stags go at it, desperately grappling with the others slippery flesh. Stripping out of their shorts these two competitors now have nothing to hold on to and it is purely a game of strength and skill. Getting the slightest of upper hands, one wrestler uses it to his advantage, claiming victory and taking home the title.
Open Roland Barkac vs Ivan Pisecky at SWNude.com