Friday, November 15, 2013 - Daniel and Zdenek RAW - FULL CONTACT

Introducing a BRAND NEW WEBSITE SWNude.com

We are proudly introducing a brand new Nude Submission Wrestling website SWNude.com
A membership website for fans of nude submission wrestling.
We will be posting a wrestling match each Friday there, anouncing it here in the WH Newsletter. So there will be always a new content available to the SWNude.com website members for weekends ;-). At present there are 55+ nude wrestling matches on the SWNude.com website and there will be always a new one each Friday while our production is at present shooting at least two completely new nude wrestling matches in a month.
The website is now acessible through both www.SWNude.com and www.SubmissionWrestlingNude.com domain links.
Please, feel free to take a FREE TOUR of our new website HERE.
ONLY NOW YOU CAN GET SWNUDE.com FOR A SPECIAL INTRODUCTORY PRICE!
Jarda Sivak vs Jan Bily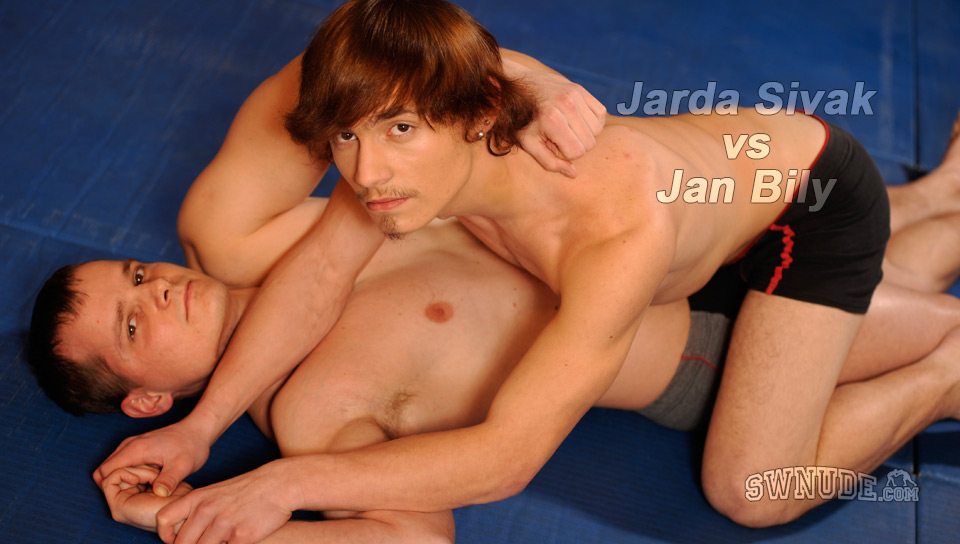 In a match that will live on through the ages, we have teamed up the unstoppable Jarda Sivak with the wry and agile Jan Bily. Both are peak performers who give it all they have got to come out on top. As they flex out a couple of warm ups it looks like any competitor could take the title today, but as things get underway, there is little that could prepare us for just how well matched these competitors actually are. Round follows round and as each wrestler beings to tire, soon it becomes apparent that it's the stamina that will determine just who comes out champion.
Open Jarda Sivak vs Jan Bily at SWNude.com