Friday, January 17, 2014 - Milan and Ivan - Screen Test RAW - FULL CONTACT

Introducing a BRAND NEW WEBSITE SWNude.com

We are proudly introducing a brand new Nude Submission Wrestling website SWNude.com
A membership website for fans of nude submission wrestling.
We will be posting a wrestling match each Friday there, anouncing it here in the WH Newsletter. So there will be always a new content available to the SWNude.com website members for weekends ;-). At present there are 55+ nude wrestling matches on the SWNude.com website and there will be always a new one each Friday while our production is at present shooting at least two completely new nude wrestling matches in a month.
The website is now acessible through both www.SWNude.com and www.SubmissionWrestlingNude.com domain links.
Please, feel free to take a FREE TOUR of our new website HERE.
ONLY NOW YOU CAN GET SWNUDE.com FOR A SPECIAL INTRODUCTORY PRICE!
David Sakbeta vs Artur Lafek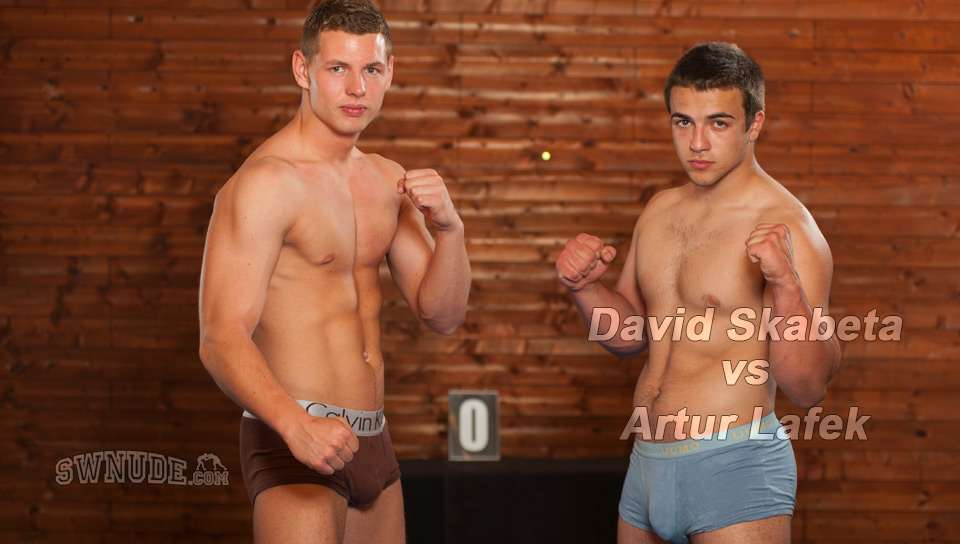 Two men enter as equals but only one will exit as champion. Both David Skabeta and Artur Lafek are seasoned wrestlers and both have what it takes to take the title today, but just which one will depend on how fast, strong and agile each is, and when both competitors are as hungry as these guys it will take all they have to win the match. After a few quick stretches they launch into their match, locking horns and flexing their might. What starts out fairly even soon turns very one sides as Artur makes pin after pin claiming this contest as his.
Open David Sakbeta vs Artur Lafek Sokolik at SWNude.com