Friday, April 24, 2015 - Wank Party 2015 #03, Part 2 RAW

Wank Party 2015 #03, Part 2 RAW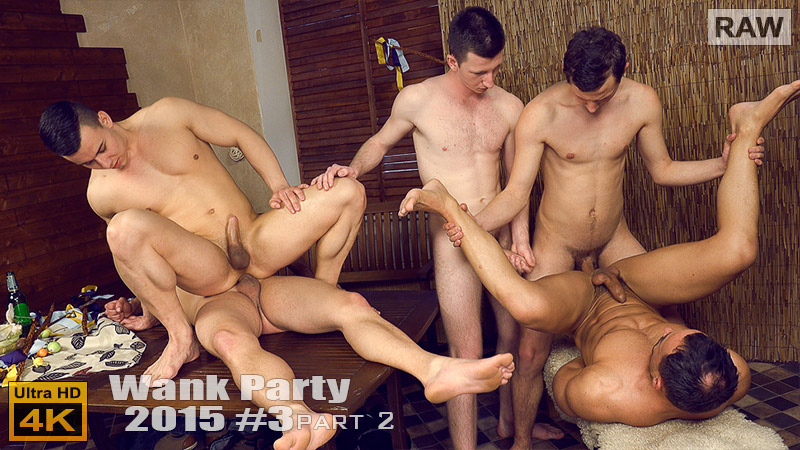 Wank Party 2015 #3 features some great guys, Jirka Mendez, Tony Mark, Laco Meido, Martin Porter and Paul Hunter. In this second part we joing them as Martin is on his back, taking Laco's throbbing cock deep in his ass, as Paul takes a ride on Jirka's. Tony watches intently as he wanks himself, waiting for a chance to fuck some ass too. That doesn't take long, as he takes over from Laco, working his big cock deep into Martin's eager hole. Jirka fucks upwards into Pauls tight ass as Laco takes over from Tony again. Paul rides up and down on Jirka's rigid cock working it all the way into his ass. Tony leans over and sucks on Martin's rock hard cock as Laco continues fucking. He pulls out and Tony slides his dick back into Martin's ass fucking hard and fast as Laco sucks on Martin's throbbing cock. Jirka's dick is so hard as Paul's ass slides up and down on it. Then Laco takes over the fucking of Martin's hot hole again, slamming his dick all the way in. That big, fat cock really stretches Martin's hole as Tony leans over to kiss him. Then it is all changes and Jirka gets the chance to fuck Martin's awesome ass. Meanwhile Paul lays on his back so that Laco can slam his hole. Martin loves that cock in his ass and wanks himself hard and fast as Jirka pounds his hole. Laco keeps fucking Paul, stretching his hole wide. Martin's hand really works his throbbing cock as Jirka fucks him deep and hard. Paul wanks himself too as Laco keeps fucking. Martin's hand is relentless as it keeps wanking his thick meat with Jirka pumping his ass. Martin then dumps his creamy cum over his left thight, as Jirka's cock works his hole. His fucking gets faster and goes real deep. Laco continues to fuck Paul who wanks his own meat, with Tony standing by wanking himself too. As his hole gets pounded Paul's cock releases it's hot cum and he milks it dry. Then Martin turns over, with Jirka fucking him from behind. He pulls out and shoots his hot load over that magnificent ass. Laco wants more of it and moves over to slide his cock back inside. He fucks Martin hard and fast, building up until he is ready to shoot too. Tony stands over Martin, wanking and dumps his cum all over him as Laco continues fucking. He pulls ouver and cums over that hot ass to complete 5 great loads. The guys then share some kisses to bring a great Wank Party to an end.
... more about Wank Party 2015 #03, Part 2 RAW further in this newsletter

Our Coming Soon Set Preview
Miro Keta is sitting at his desk studying when Ivan Mraz joins him and starts to distract him by rubbing his body and kissing his neck. Miro responds, turning his head and kissing him. Ivan pulls off Miro's sweater and rubs his chest, kissing him some more. Standing and pushing his jeans and underwear down Miro's hard cock flops out and Ivan drops to his knees to suck it. His mouth wraps around the cock an d sucks it real well. He removes his tee shirt as he continues sucking on Miro's beautiful cock. Miro wants some cock too and is soon returning the favor sucking Ivan's fat, hard cock. He licks along the shaft and sucks the head into his mouth. His lips wrap tight around the head as he sucks the throbbing cock. With both cocks rock hard Miro stands and they wank each other. Then Miro lays on the desk, with his legs in the air. Ivan is quick to start rimming Miro's hairy hole and suck on that cock some more. As he sucks he slips a finger into Miro's tight ass hole. He works the hole as he keeps sucking the cock. Then he laps at the hole with his tongue again. Ivan stands and positions his cock, slipping it deep into Miro's hot ass. He fucks that ass nice and deep. As he fucks that ass Ivan leans over and kisses Miro again. Ivan's thick cock really stretches the ass. Then Miro stands and bends over so that Ivan can fuck him from behind. He works his dick in and out of that ass as Miro wanks himself. Ivan's fucking is hard and fast as Miro keeps wanking. Miro then kneels on his chair, his ass pushed back to take that cock as deep as he can. He keeps fucking and Miro continues to wank himself until his hot cum shoots out of his cock. Then he sits on the chair for Ivan to shoot his creamy load all over that sexy chest.

OPEN SET WINDOW

Trailer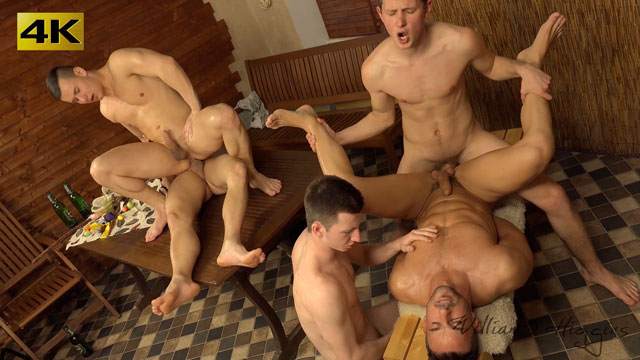 Vlog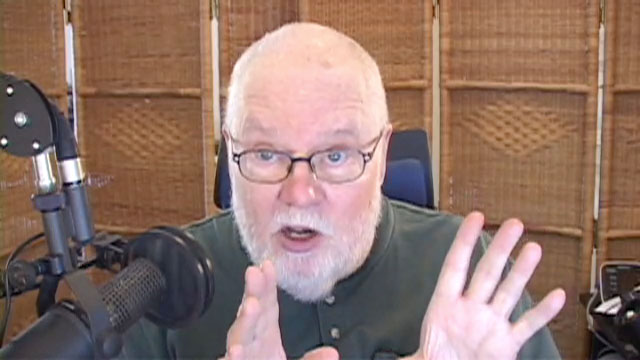 You can watch my Vlog for this Newsletter by clicking above or by going over to the Blog :
http://www.wheuro.com/?p=14400
For sleeping, Aida has moved downstairs to our offices. I guess I snore too much. I've put in a baby monitor where she can alert me when she's about to have an emergency in the middle of the night. She will hold it until I get downstairs and let her outside in the back yard. The other night, she started barking like crazy, really frantic. I looked at the baby monitor's video and she was facing the back door barking like crazy. I thought, she must really need to go out NOW. I rushed downstairs. These old building's are built around courtyards and it's virtually impossible to get into backyards without authorization. As I moved closer to the back door, Aida really started snarling. I said, 'hold on just a minute, girl, I'll unlock it as soon as possible.' I flipped on the backyard light and struggled with lock and finally got the door open. Standing there was a drop dead grgeous guy, a little more than slightly drunk. He started a rapid explanation and apology. Seems he'd fallen out of the first floor (second floor in USA) stairwell window and couldn't get out of the backyard. Naturally, I was a little bit suspicious. He said, 'do you speak English?' I answered, 'yes.' As he hadn't let me get out a word edgewise. He was Canadian, about 21/22/ Seems he'd been drinking at a bar and a girl who was staying in the hostel above our offices had gotten very drunk. Chivalrously he'd escorted her back to the hostel. I assumed he'd tried to get in her pants but she'd rebuffed him (what an old cynic, I am). After the street door theres a gate with an automatic closer. The gate requires a key both ways. Many people don't realize that. After he'd dropped off the girl, he couldn't get back out of the gate. He told me he then thought he could climb down on the vines form the stairwell window, instead he fell down. I looked at the window and was amazed I wasn't calling an ambulance. I felt sure he was mostly uninjured because he was half pissed. He was very sweet. Very apologetic for waking me and the 'doggie' up in the middle of then night. Could I please let him out onto the street? I said, 'sure.' And he profusely thanked me. I can assure you I had the same fantasies he probably had about the drunk girl. Alas, except for e hearty handshake that was the end of the story.
Part two of our Easter Wank Party, with Jirka Mendez, Tony Mark, Paul Hunter, Martin Porter and Laco Meido is a great way to start today's newsletter. Then we have a very good erotic video with John Blunt and a great newcomer, Lorenc Byrd, in his session stills.
Our castings today are Martin Kucerka, Tomas Veres and Nikolay Rostenko. That gives us a varied selection with Martin Kucerka being my pick for today.
REMEMBER YOUR CAN ALWAYS CHECK THE OLD WH WEBSITE AT:
NEW SETS AT STR8HELL.COM

Members of str8hell.com get full access to the site and to the full archive of more than 2500 sets on Czech Guys Next Door web site, at:
http://archive.czechguysnextdoor.com/
Non-members can access str8hell.com and browse the complete content, including free video previews and some free photos for each set. Non-members can also search the site, and are able to buy any sets they like, without taking out a full membership. Paying only for the sets you really want to see.
Sincerely
William Higgins

WHVideoShop.com Website Latest Updates

DOWNLOAD OUR VIDEOS IN FULL HD 1920x1080p FROM ALL 6 SITES!
Special Offer for William Higgins Newsletter Readers
William Higgins Newsletter readers are able to obtain a discount on the price of BURNDVD downloads by using the coupons that we will be publishing in each Members Newsletter. The coupon published in each newsletter will be valid for a period of 7 days.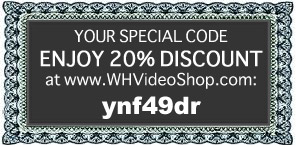 Copy today's coupon code here: ynf49dr

Our Partners:

PLEASE PROCEED TO THE NEXT PAGE FOR THE LATEST WilliamHiggins.com UPDATES