Friday, January 30, 2015 - Wank Party 2015 #01 RAW, Part 1

Wank Party 2015 #01 RAW, Part 1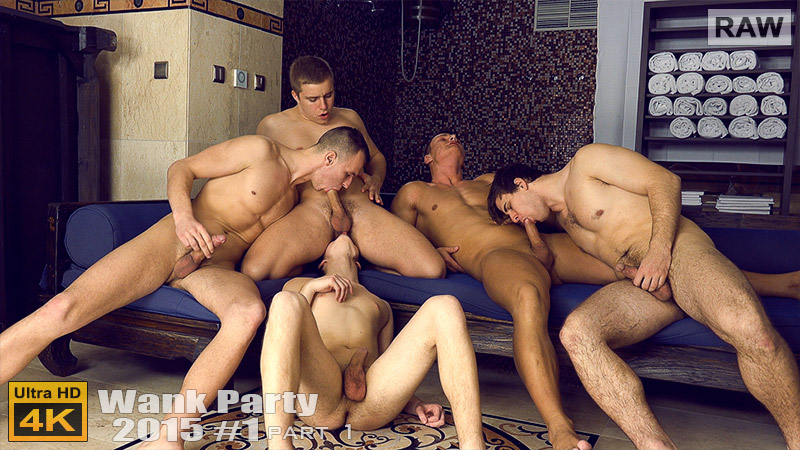 In Wank Party 2015 #1 we have a great line-up, Otakar Bubek, Ivan Mraz, Ondra Matej, Viktor Burek and Jirka Syty. We find Otakar and Jirka in the sauna, watching as Ondra, Viktor and Ivan arrive to shower, after wrestling. Ivan is doused in cold water by the other two as they all get naked and start showering. Jirka and Otakar are watching all the while, groping themselves as they do so. Viktor starts rubbing Ivan's body, and they playfully douse Ondra in cold water as well. Then, as Otakar and Jirka start to kiss each other, Ivan and Viktor start to play. Otakar and Jirka join the other 3 in the shower and Ivan drops to his knees to suck on Jirka's cock. Viktor kisses Jirka and Otakar wanks himself. Vitkor is then on his knees sucking Otakar's big cock as Ivan works on Ondra's. Jirka stands behind Ivan, wanking himself. Otakar's big cock is rock hard as Viktor sucks it. Then Viktor stands and kisses Otakar who drops to his knees to return he favour, sucking Viktor. Jirka shows that he can suck, doing a great job on Ondra's throbbing cock. Then he stands and lets Ondra and Ivan take turns on his dick. Ivan moves to join Viktor and Otakar, opting for Otakar's massive dick. He sucks on the head and licks the balls as Viktor moves over to work on Ondra's cock. All change again, with Jirka sucking Viktor as Otakar does the same for Ondra. Ivan's cock is rock hard as he wanks it, leaning against the wall. Viktor takes Jirka's cock in his mouth as his buddy feels Otakar's cock rubbing up against his ass. They keep changing partners, so that everyone gets a bit of what they want. They all move out of the shower and relax, with Ondra laying back to be sucked by Viktor. Meanwhile Otakar is sucking Ivan. Jirka is underneath licking at Ivan's balls too.They keep switching around and Jirka gets some tongue in his hot ass, with Ivan and Ondra lapping at the hole, as Viktor sits his hole on Otakar's tongue, setting everything up nicely for the next episode.
... more about Wank Party 2015 #01 RAW, Part 1 further in this newsletter

Our Coming Soon Set Preview


Trailer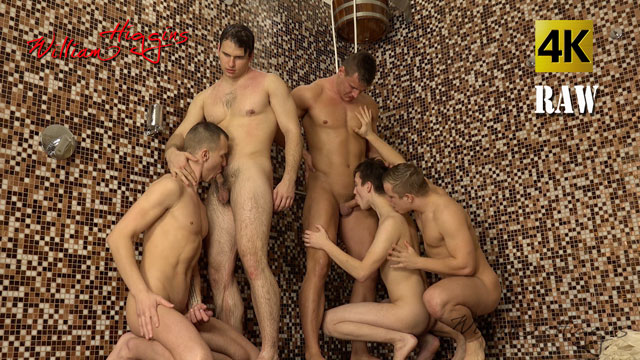 Vlog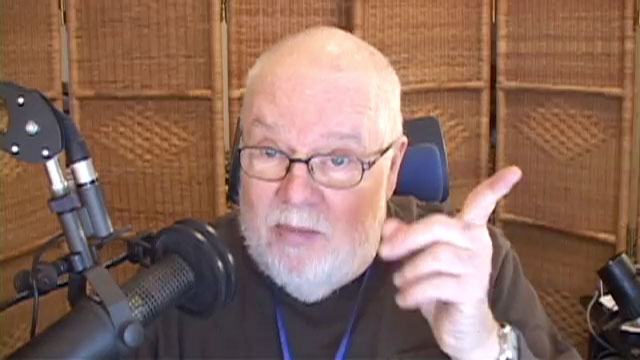 You can watch my Vlog for this Newsletter by clicking above or by going over to the Blog :
http://www.wheuro.com/?p=14015
The crunch time is coming for Net Neutrality. I have frequently said, the end of porn won't come because of piracy. It will come with the end of Net Neutrality. Today, I read a NYT article about the impending 'Sharp' revision of broadband. The article reported a few months ago, the death of net neutrality was almost a done deal. Then the public got aroused. The article said the thing to be watchful against is 'exceptions.' They'll write in seemingly unimportant exceptions to net neutrality which will be used to kill net neutrality. The article is a very good read:
Part one of our first Wank Party of 2015 is our lead feature today, it has a great cast of guys, having a lot of fun. We follow the Wank Party with David Kopa in his erotic video, what a great looker he is too. Then, our final offering today, is a really cute guy, Alex Spona who does a wonderful session stills shoot.
Our castings today are Marek Sokol, Matej Borzik and Laco Meida. That is a very nice selection of guys, with my pick for today being Matej Borzik.
REMEMBER YOUR CAN ALWAYS CHECK THE OLD WH WEBSITE AT:
NEW SETS AT STR8HELL.COM

Members of str8hell.com get full access to the site and to the full archive of more than 2500 sets on Czech Guys Next Door web site, at:
http://archive.czechguysnextdoor.com/
Non-members can access str8hell.com and browse the complete content, including free video previews and some free photos for each set. Non-members can also search the site, and are able to buy any sets they like, without taking out a full membership. Paying only for the sets you really want to see.
Sincerely
William Higgins

BurnDVD.tv Website Latest Updates


DOWNLOAD AND BURN VIDEOS TO DVD OR DOWNLOAD OUR VIDEOS IN FULL HD 1920x1080P!
Special Offer for William Higgins Newsletter Readers
William Higgins Newsletter readers are able to obtain a discount on the price of BURNDVD downloads by using the coupons that we will be publishing in each Members Newsletter. The coupon published in each newsletter will be valid for a period of 7 days.
Copy today's coupon code here: 189que3

Our Partners:

PLEASE PROCEED TO THE NEXT PAGE FOR THE LATEST WilliamHiggins.com UPDATES