Friday, July 03, 2015 - Milen and Rosta RAW - FULL CONTACT

Milen and Rosta RAW - FULL CONTACT

Milen Petrof and Rosta Benecky are in bed, and Rosta tells Milen that he should not go to school. Instead Rosta leans over to kiss his friend. He moves down to kiss Milen's chest and then releases his hard cock from his underwear. Rosta's mouth encloses the cock, sucking on it. Then he removes the underwear and returns to sucking on that stiff dick. Rosta then removes his own underwear, revealing his massive cock and moves over Milen so that they can enjoy a 69. He sucks hard on Milen's cock as his own is in his friends mouth too. Milen moves to sit on the bedhard, so that Rosta can suck him some more. Rosta is loving that dick, looking up into Milen's eyes as he sucks. Milen grabs Rosta's head and pulls it onto his cock. Then they swap places, so that Rosta can have his huge pole sucked again. Rock hard it fills Mien's mouth. He sucks and licks that big dick as the heavy balls hang below. As they move again Rosta goes on his knees, for Milen to fuck his hot ass. Milen takes that ass from behind, plowing his cock deep into the waiting hole. Then Rosta turns over onto his back and Milen fucks him some more. Rosta wanks his cock as his ass gets fucked deep and hard. He keeps wanking and soon works up a big load that he releases over his left leg. Milen keeps fucking that sexy ass until he is ready to cum too. Then he pulls out and shoots his hot load over Rosta. He milks his cock dry and leans over to kiss Rosta before they both go to the shower to clean up.
... more about Milen and Rosta RAW - FULL CONTACT further in this newsletter

Our Coming Soon Set Preview


Trailer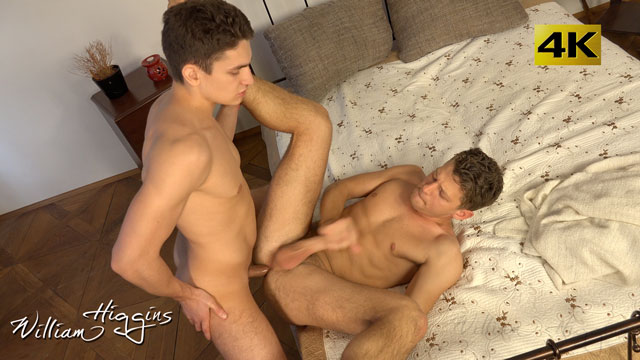 Vlog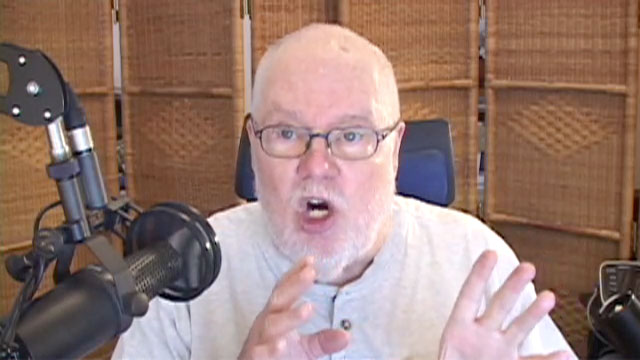 You can watch my Vlog for this Newsletter by clicking above or by going over to the Blog :
http://www.wheuro.com/?p=14709
This is a great Fourth of July Weekend. A week ago, I put the Newsletter to bed before the seismic gay marriage decission came down from the US Supreme Court.
Then on Tuesday, I was rushed to get to the filming of our July Wank Party. As one of my correspondents wrote: I knew that someday gays in the USA would get their full rights, but I never thought it would happen in my lifetime. I don't think it's possible to overestimate the importance of last Friday's decission.
This is also a big holiday weekend in the Czech Republic. The 5th of July honors Slavic Missionaries Cyril and Methodius. July 6th commemorates John Huss. Huss died at the stake on July 6, 1415. So this year is special. It marks the 600th anniversary of his martyrdom. Over the years, I've noted nearly all Czechs realize that July 5th and 6th are important national holidays. But not so many know the reasons why.
Europe is in the middle of a heat wave. Temperatures in Prague are climbing above 30ºC. That's pretty hot for this time of year. The dogs are dragging. Fortunately, we've switched to much cooler burning lights in the studio.
We have a great newsletter today, starting with a wonderful scene featuring Rosta Benecky and Milen Petrof. Then we see Petro Peka in his erotic video and Milen Sokol with his session stills. We end with a very nice backstage video of Alan Carly and Viktor Burek.
Our castings today are Valer Starek, Leo Bogan and Tomas Zeman. That is a very nice selection, with my choice for today being awarded to Tomas Zeman.
REMEMBER YOUR CAN ALWAYS CHECK THE OLD WH WEBSITE AT:
NEW SETS AT STR8HELL.COM

Members of str8hell.com get full access to the site and to the full archive of more than 2500 sets on Czech Guys Next Door web site, at:
http://archive.czechguysnextdoor.com/
Non-members can access str8hell.com and browse the complete content, including free video previews and some free photos for each set. Non-members can also search the site, and are able to buy any sets they like, without taking out a full membership. Paying only for the sets you really want to see.
Sincerely
William Higgins

WHVideoShop.com Website Latest Updates

DOWNLOAD OUR VIDEOS IN FULL HD 1920x1080p FROM ALL 6 SITES!
Special Offer for William Higgins Newsletter Readers
William Higgins Newsletter readers are able to obtain a discount on the price of BURNDVD downloads by using the coupons that we will be publishing in each Members Newsletter. The coupon published in each newsletter will be valid for a period of 7 days.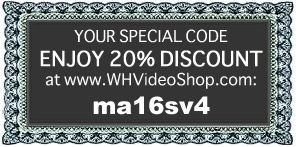 Copy today's coupon code here: ma16sv4

Our Partners:

PLEASE PROCEED TO THE NEXT PAGE FOR THE LATEST WilliamHiggins.com UPDATES