Friday, September 23, 2016 - Bened and Milan - Screen Test - FULL CONTACT

Bened and Milan - Screen Test - FULL CONTACT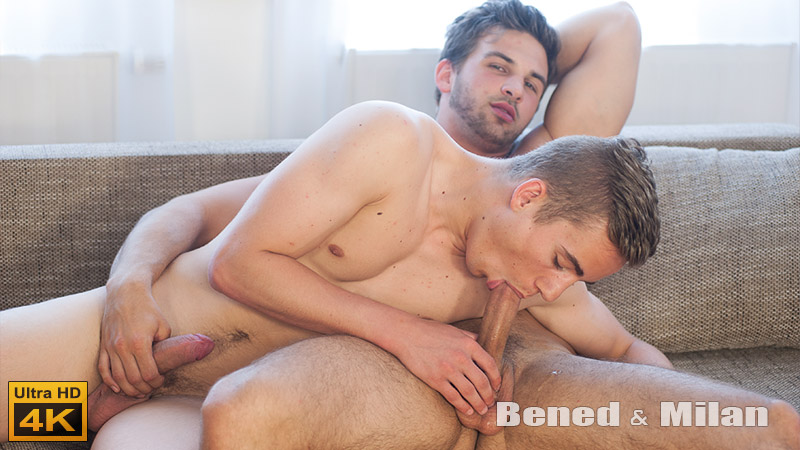 Milan Manek is up for a screentest with Bened Faust. We find them on the sofa will Milan sitting between Bened's legs. Bened's hands are feeling over Milan's body and his lips caress his neck. Milan pulls off his tee shirt to expose his sexy chest as Bened's hands run over it. Milan turns his head and they kiss. Then Milan lays back on the sofa and Bened opens and pulls down his shorts for him. He takes hold of Milan's cock and starts to suck it. The cock quickly hardens in Bened's mouth as his head bobs up and down. Then Bened gets naked too as Milan wanks himself. Bened goes back down on Milan's cock and Milan reaches round to wank him. Bened's dick is rock hard too as it is being wanked. Having sucked on Milan's dick Bened then presents his ass that the hard cock to slide in. Milan gets behind him and his cock goes into the waiting hole. He fucks it slowly, with long strokes. Then, moaning as he fucks, he speeds up. Bened turns onto his back with his legs in the air and Milan slides his cock back into the eager hole He fucks it deep as Bened grabs his own cock and wanks it. Bened wanks fast and moans as his cock shoots a big, creamy, load all over his left thigh. Milan continues to fuck that sexy ass, speeding up as he works the hot hole. Then he pulls out and wanks him dick, shooting his hot cum over Bened's still hard dick. Milan leans forward and kisses Bened before taking him off to the shower to clean up.
... more about Bened and Milan - Screen Test - FULL CONTACT further in this newsletter

Our Coming Soon Set Preview


Trailer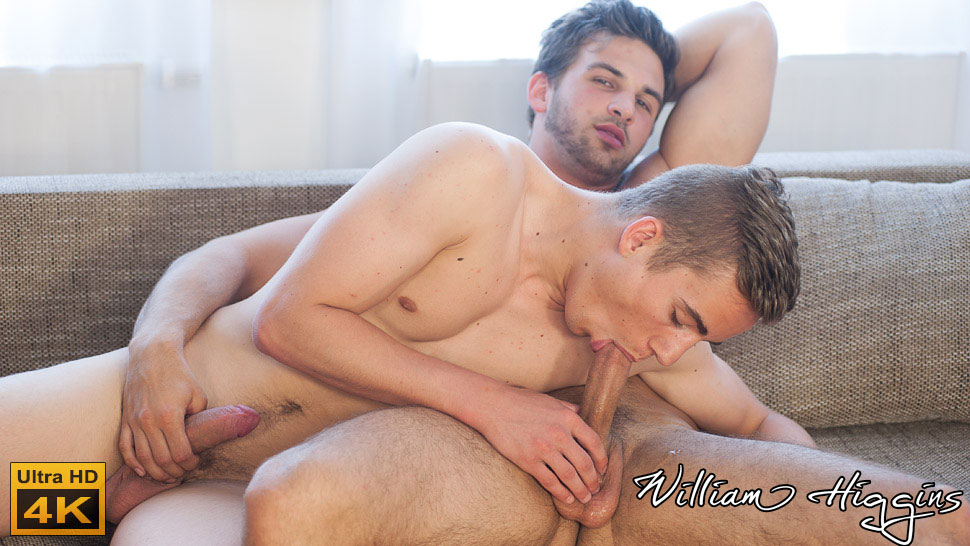 Vlog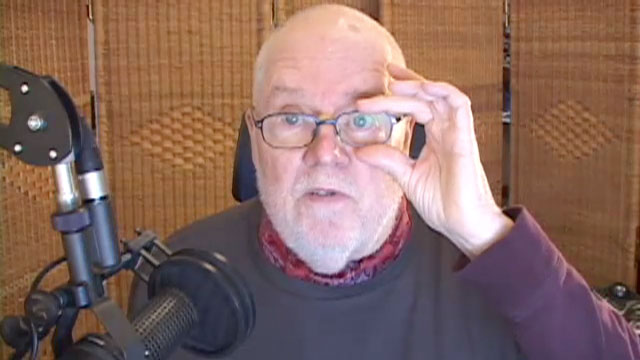 You can watch my Vlog for this Newsletter by clicking above or by going over to the Blog :
http://www.wheuro.com/?p=16694
We're enjoying another, lovely warm and sunny afternoon in Prague. I don't know how much longer it can go on. But we'll take as many days as we can get.
Today I want to talk about another great Dream set, submitted by Member Dan (and we do want to thank him very much for his loyalty and support of the site) Todays set is Part One of a two parter, involving the Czech equivalent of the US Military SERE Program (Survival, Evasion, Resistance, and Escape). The great actor Ivan Marz is undergoing the endurance tests, which involve tickle torture, and escalating up from there. Ivan can really take it and Patrik Maley, Laco Meido under the direction of Sergeant Libor Kinda can really dish it out. If you like hard action bondage, this scene is for you. And I can hardly wait to review Part Two. Dan has a very creative mind. His ideas are great. I must say, I could hardly do better myself.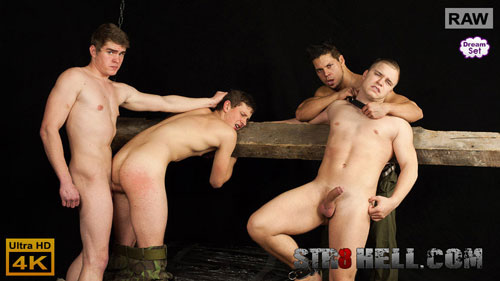 We have a great Screentest today, with Milan Manek fucking Bened Faust. Then we see Marek Loner with his erotic video, and Marek Sedy in his session stills shoot.
For our castings today we see Nikola Blonde and Erik Cerny. They both look good, but my pick goes to Nikola Blonde.
REMEMBER YOUR CAN ALWAYS CHECK THE OLD WH WEBSITE AT:
NEW SETS AT STR8HELL.COM

Members of str8hell.com get full access to the site and to the full archive of more than 2500 sets on Czech Guys Next Door web site, at:
http://archive.czechguysnextdoor.com/
Non-members can access str8hell.com and browse the complete content, including free video previews and some free photos for each set. Non-members can also search the site, and are able to buy any sets they like, without taking out a full membership. Paying only for the sets you really want to see.
Sincerely
William Higgins

WHVideoShop.com Website Latest Updates

DOWNLOAD OUR VIDEOS IN FULL HD 1920x1080p FROM ALL 6 SITES!
Special Offer for William Higgins Newsletter Readers
William Higgins Newsletter readers are able to obtain a discount on the price of BURNDVD downloads by using the coupons that we will be publishing in each Members Newsletter. The coupon published in each newsletter will be valid for a period of 7 days.
Copy today's coupon code here: cubavlk

Our Partners:

PLEASE PROCEED TO THE NEXT PAGE FOR THE LATEST WilliamHiggins.com UPDATES