Tuesday, September 02, 2014 - Arny and Paul RAW - FULL CONTACT

Arny and Paul RAW - FULL CONTACT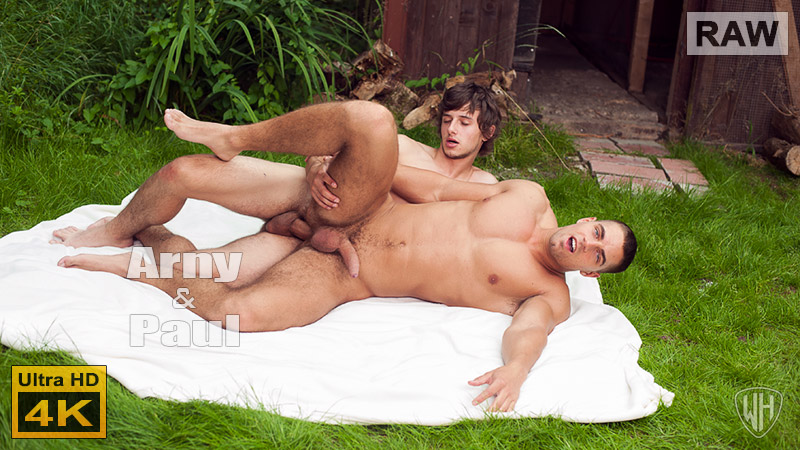 Arny Donan is collecting logs with his buddy Paul Belonek. But, as always with Arny, he is horny. Feigning tiredness he sits and has Paul start to massage his shoulders. Paul's hand work the shoulders, sliding down to Arny's pecs too. Arny leans back offering his mouth and Paul bends to kiss him. As they kiss Paul's hand drops to Arny's groin and starts rubbing. Soon he is on his knees, licking an nipple and has a hand inside the pants. He has the shorts open and is wanking on that cock, until Arny stands, letting his shorts drop. Paul's mouth quickly closes over Arny's hard dick and sucks it. Arny loves the feeling and he starts to thrust his cock in and out of Paul's willing mouth. Then they swap, with Arny on his knees sucking Paul's massive cock. His big balls hang heavy as Arny works on the huge, throbbing cock. Arny really knows what he wants and is soon taking a ride on that cock. His hot, hairy hole slides up and down on Paul's thick shaft. Arny works his ass all over that big cock, his own dick staying hard too. Arny then bends over and takes that cock even deeper in his ass. He moans as Paul fucks him, stretching his ass wide. They move to missionary position with Arny's moans increasing in volume as Paul fucks him deep. That big cock really works that hot hole and Arny just loves it. Moving to spoon we see that huge cock really slide in and out beautifully, with Arny still moaning in pleasure. As he takes that cock Arny grabs his own and soon pumps a hot load of cum all over his leg. Paul keeps on fucking that ass, his balls tightening. He speeds up the fucking and is soon ready to blow. Pulling out he moves onto his knees and dumps his hot cum all over Arny's hot body. After Paul has milked his cock completely he leans over for a final kiss from his fuckbuddy.
... more about Arny and Paul RAW - FULL CONTACT further in this newsletter

Our Coming Soon Set Preview


Trailer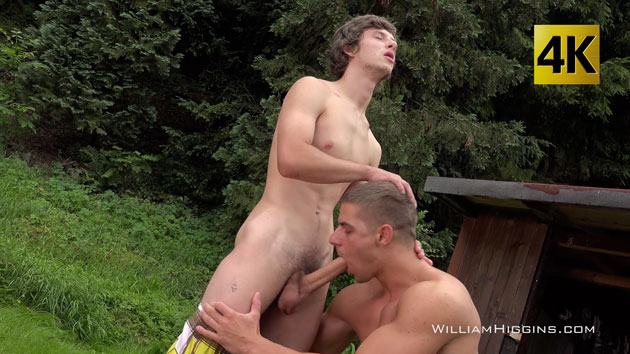 Vlog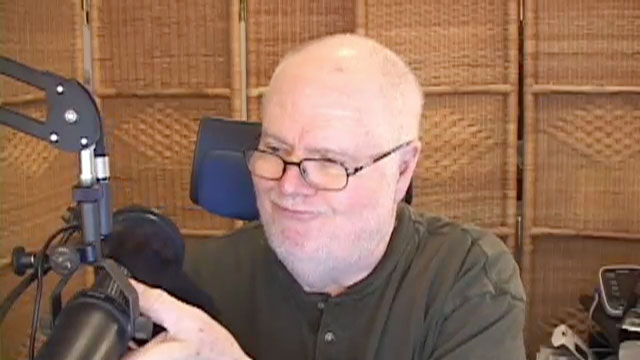 You can watch my Vlog for this Newsletter by clicking above or by going over to the Blog :
http://www.wheuro.com/?p=13355
Summer is over in Prague and school has started up. Our two days day-trip turned out to be fabulous. First stop was Gorlitz in (East) Germany, not far north of the Czech border. I decided to visit Gorlitz after reading an article in Salon.com (see below) about the filming of the movie Grand Hotel Budapest. I decided to set off for Gorlitz on Sunday with two friends. A Czech colleague warned me not to go on Sunday as EVERYTHING, including restaurants is closed in Germany on Sundays.
I almost postponed the Gorlitz part of the trip to Monday, after a caucus, we decided to proceed with the original schedule. When we arrived in Gorlitz, the place was hopping. It was the final day of their old town Festival, their biggest festival of the year. I happily started filming a YouTube documentary. About the second booth I filmed, I was royally chewed out by the two girls running it. They informed me "you are supposed to ask permission BEFORE you film anything." Ooops. From then on I filmed, as discretely as possible, from a distance, using a long zoom lens, and trying to steady the camera on my monopod. I noticed that NO ONE, from all the thousands of visitors, had a camera, except for one Polish couple who were filming with their mobile-phone. That's pretty different from festivals in the Czech Republic where EVERYONE is a paparazzi. I think, even with all the restrictions, I got some pretty good footage, and will post the non-shaky bits on YouTube. From Gorlitz, we drove to Hrensko, just back in the Czech Republic where we stayed in a quaint hotel in the hamlet (pop 250) at the bottom of a spectacular gorge. I'd seen these hotels from the train on many trips from Prague to Berlin and always wanted to visit them. It was my favorite part of the trip (not just because the hotel breakfast was the best I've ever had). We then drove through the national park, known as the 'Czech Alps.'
From there it was on to Duchov, where Giacomo Casanova died. The town was dilapidated. The castle was dilapidated and closed (Monday). But we did get to walk around some very nice gardens. Finally drove to Mēlník for lunch in the castle and looked out at the confluence of the Vltava and Labe Rivers. Back to Prague by evening. I'd say it was the most successful day-trip I've been on during my stay in the Czech Republic. Keep in mind, during the entire trip it was raining, just quit raining or was about to rain. Just a lot of fun.
Well, onto a great Tuesday Newsletter:

Arny Donan and Paul Belonek get us off to a wonderful start today, they are both very good indeed. Then we have a lovely massage with Jirka Mendez, and Arny again. That is followed by Zlatan Darkov with his session stills. We finish off with a fabulous session stills shoot with Ben Mondo.
We have a great selection of castings too with Greg Balo, Jenda Jetel, Zlatan Darkov and Ben Mondo. All four are very good indeed, but the stand-out guy for me today is Ben Mondo.

REMEMBER YOUR CAN ALWAYS CHECK THE OLD WH WEBSITE AT:
NEW SETS AT STR8HELL.COM

Members of str8hell.com get full access to the site and to the full archive of more than 2500 sets on Czech Guys Next Door web site, at:
http://archive.czechguysnextdoor.com/
Non-members can access str8hell.com and browse the complete content, including free video previews and some free photos for each set. Non-members can also search the site, and are able to buy any sets they like, without taking out a full membership. Paying only for the sets you really want to see.
Sincerely
William Higgins

BurnDVD.tv Website Latest Updates


DOWNLOAD AND BURN VIDEOS TO DVD OR DOWNLOAD OUR VIDEOS IN FULL HD 1920x1080P!
Special Offer for William Higgins Newsletter Readers
William Higgins Newsletter readers are able to obtain a discount on the price of BURNDVD downloads by using the coupons that we will be publishing in each Members Newsletter. The coupon published in each newsletter will be valid for a period of 7 days.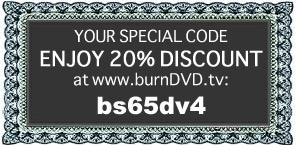 Copy today's coupon code here: bs65dv4

Our Partners:

PLEASE PROCEED TO THE NEXT PAGE FOR THE LATEST WilliamHiggins.com UPDATES