Friday, January 23, 2015 - Petr and Vlado - Screen Test RAW - FULL CONTACT

Petr and Vlado - Screen Test RAW - FULL CONTACT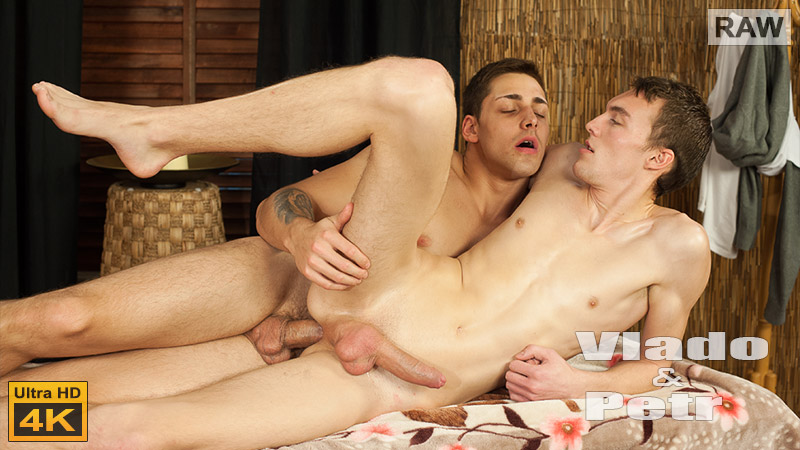 Petr Maslak came in for a screentest, and we paired him up with Vlado Tomek. It starts off with Petr, a very handsome straight guy, stripping down to his underwear and laying on the table, for a massage. Vlado arrives and gets right to work, using oil as he starts massaging Petr's back and his shoulders. He works down the back, pulling the underwear down some, so the butt cheeks are exposed. Vlado's expert hands work the ass cheeks as well before moving down to do the legs. Then he turns Petr over, to work on his front. Petr's cock is hard and poking out of his underwear. That is too good a chance to pass up and Vlado soon has hold of it and sucks on it. He licks around the head and sucks the cock into his mouth, his head bobbing up and down on it. He removes his shirt and Petr starts caressing that sexy body as Vlado sucks on his cock some more. Vlado moves up and licks Petr's nipples and then kisses him. Soon Vlado is naked too, joining Petr on the table. Petr's mouth wraps around Vlado's big stiff cock and sucks it real good. He wanks on that cock and then sucks it some more as Vlado moans with pleasure. Vlado then takes things on a step, with Petr's ass exposed and being rimmed. He rims the ass and sucks on Petr's massive cock. Then he sucks on the balls too. With that ass nice and wet Vlado slides his throbbing cock deep inside and fucks it good. Petr's hole is stretched real good by that fat cock, as Vlado really works it in deep. Petr stays nice and hard as he gets fucked, and changes position, bending over to get more of that big cock. Vlado really works that hole, going it right up to the balls. Moving to spoon he continues to fuck hard as Petr wanks his own cock. Petr's wanking speeds up and he shoots his creamy load as Vlado pounds his hot hole. Vlado kisses him and then continues to fuck that tight hole. He pulls out and dumps a big cum load all over Petr's sexy body. What a great screentest for Petr, with Vlado really giving him a good hard fuck.
... more about Petr and Vlado - Screen Test RAW - FULL CONTACT further in this newsletter

Our Coming Soon Set Preview


Trailer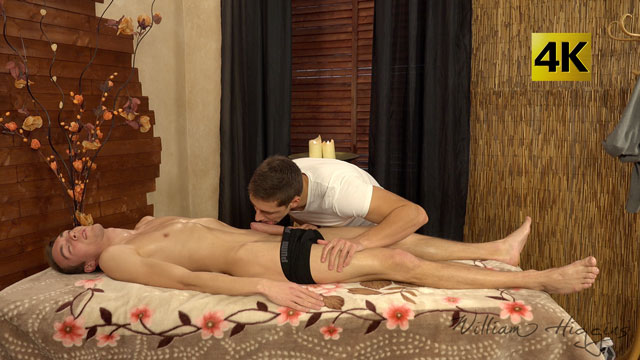 Vlog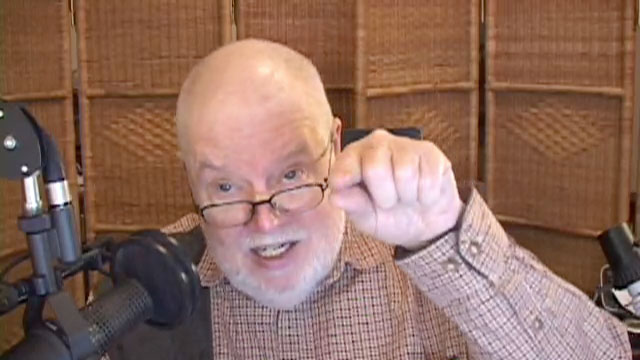 You can watch my Vlog for this Newsletter by clicking above or by going over to the Blog :
http://www.wheuro.com/?p=13986
We've had snow drizzles all morning in Prague. It certainly doesn't seem like it will stick. It's just wet and makes walking miserable. Let me put it to you this way, I haven't been deleting the 'Last Minute Deals' to Istanbul. Don't be surprised if I sneak off for four or five days.
A really good screentest gets us underway today. Peter Maslak being given a massage and a good hard fuck by Vlado Tomek. Then we have Richard Brouk, a really buff straight guy in his erotic solo. We also have a very good looking guy, David Kopa, with a big smile and a hot body, in his session stills, and a backstage video of Wank Party 2014 #6.
Our castings today are Miky Luco, Mirek Karas and Kolia Ivanov. They all look very good, and very different from each other. That tends to make a choice difficult, but I will opt for the Bugarian Kolia Ivanov as my pick for today.

REMEMBER YOUR CAN ALWAYS CHECK THE OLD WH WEBSITE AT:
NEW SETS AT STR8HELL.COM

Members of str8hell.com get full access to the site and to the full archive of more than 2500 sets on Czech Guys Next Door web site, at:
http://archive.czechguysnextdoor.com/
Non-members can access str8hell.com and browse the complete content, including free video previews and some free photos for each set. Non-members can also search the site, and are able to buy any sets they like, without taking out a full membership. Paying only for the sets you really want to see.
Sincerely
William Higgins

WHVideoShop.com Website Latest Updates

DOWNLOAD OUR VIDEOS IN FULL HD 1920x1080p FROM ALL 6 SITES!
Special Offer for William Higgins Newsletter Readers
William Higgins Newsletter readers are able to obtain a discount on the price of WHVideoShop downloads by using the coupons that we will be publishing in each Members Newsletter. The coupon published in each newsletter will be valid for a period of 7 days.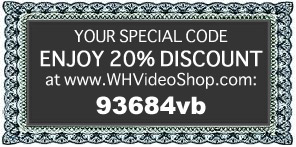 Copy today's coupon code here: 93684vb

Our Partners:

PLEASE PROCEED TO THE NEXT PAGE FOR THE LATEST WilliamHiggins.com UPDATES