Friday, February 27, 2015 - Filip and Steve RAW - FULL CONTACT

Filip and Steve RAW - FULL CONTACT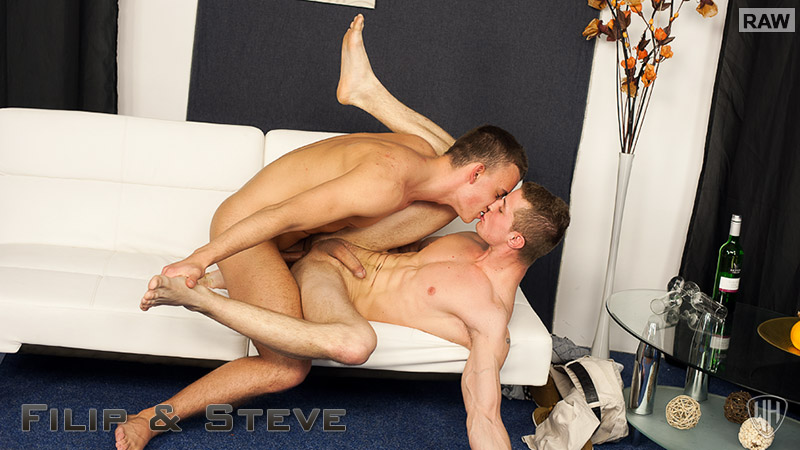 Filip Cerny and Steve Peryoux are walking, down by the Vlatva River and decide to go out on the water, in a rowing boat. Filip takes the oars, but their expedition is shortlived and they, instead, go inside. Once there Steve decides on what they should do next, and starts to kiss Filip. They kiss and Steve soon removes Filip's tee shirt, running his hands over the very sexy chest. Then Filip unfastens Steve's shirt and it comes off too. They continue to kiss each other and Steven undoes Filip's pants, releasing his stiff cock. Steve takes hold of it and starts to wank it as he kisses Filip again. Filip pushes his pants down and Steve's head goes down on the stiff cock, sucking it into his mouth. Steve is clearly hard in his pants too, as he stands. He drops his pants and Filip quickly starts sucking on that rock hard cock. They take turns sucking each other, and wanking until Filip wants more. Steve lays on the sofa, legs in the air so that his ass is available and Filip fingers and rims the hot hole. As his finger works the hole Filip also sucks on Steve's cock some more. Then Filip lays down, his cock rock hard. Steve sits on it and starts to ride. His ass slides up and down on Filip's stiff dick taking it deep in his ass. Filip wanks his buddy as his cock feels the ass lips wrapped around it. Steve releases Filip's cock and wanks both dicks together, before sliding it back into his eager hole. Filip then fucks Steve in a different position, as the ass is high in the air. Then they move to missionary position with Steve wanking himself as Filip works his cock in that ass. As the fucking continues Steve wanks himself to a mighty climax, shooting his cum over his leg. Filip goes down and sucks on the spent cock before kneeling before Steve, who wanks him until he release his juice too. Steve sucks on the sticky dick to clean it up the cum mixing with his saliva as he sucks. To end their sexy adventure they kiss again.
... more about Filip and Steve RAW - FULL CONTACT further in this newsletter

Our Coming Soon Set Preview


Trailer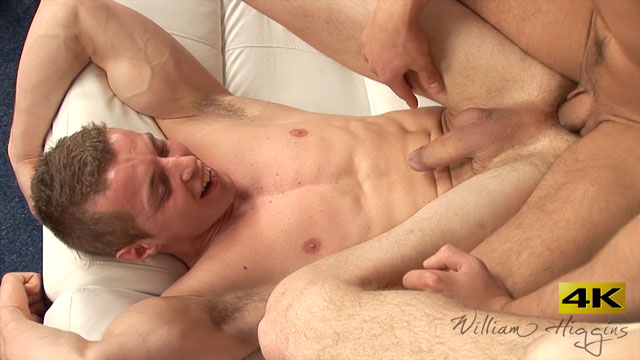 Vlog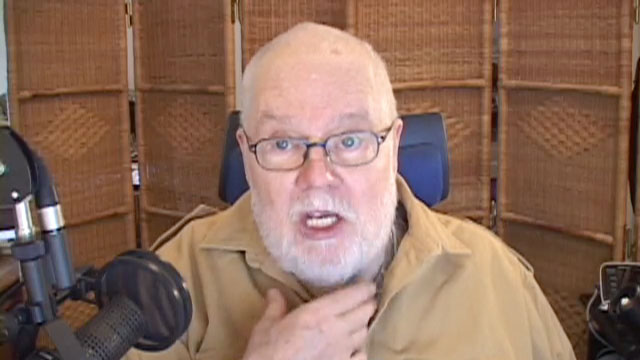 You can watch my Vlog for this Newsletter by clicking above or by going over to the Blog :
http://www.wheuro.com/?p=14147
On Tuesday, Pavel Nikos left early in the moring for a skiing vacation in the Tyrol of Italy. Within hours, I came down with a really nasty cold. Ordinarily I could have asked Pavel to take care of Aida while I sweated the cold out. No such option this time. I'll tell you the rest about the cold in my Vlog.
Hopefully, this is one of the final times I'll have to address the subject of net-neutrality, unfortunately, I think not. I've said for years, the demise of porn will not come because of piracy, while that is bad, but with the demise of net-neutrality. When the monopoly ISPs can sell fast lanes, and eventually say what you can and cannot watch on line, that will be the end of porn as well as freedom of speech. Just this last week Google decided to ban all adult material on their Blogger site, not a good sign. However, yesterday, the FCC came down decisively on the side of net neutrality, freedom of speech, and innovation.
I've been collecting several good clippings on the subject. Perhaps the best regards how the USA got such lousy internet connectivity:
While deciding to regulate ISPs as public utilities, the FCC also passed a little noted, but just as important ruling which prevents states from outlawing municipaly run ISPs. Many states have done this because of lobbying from the ISPs. Cities have the right of emminent domain. They can lay fiber optic cables virtually whereever necessary.
That's very important because the monopolies and duoopolies really want to prevent ANY competition. A city can offer its own ISP, usually with higher speeds and lower prices. Doing so helps promote growth and business opportunity for the cities.
And here are some other good articles on the subject:
Frankly, I was very surprised at this victory for the people. Months ago, I thought the ISPs had a 'done deal' and net neutrality was dead as a dodo.
Couple of very hot straight guys get it on in today's lead video, Filip Cerny and Steve Peryoux. That is followed by Matej Desny in his erotic video, and also Marek Polony with his session stills.
Our castings today are Milan Ruda, Petr Ales and Alan Liska. They all look very good, but my pick of the day is Alan Liska.
REMEMBER YOUR CAN ALWAYS CHECK THE OLD WH WEBSITE AT:
NEW SETS AT STR8HELL.COM

Members of str8hell.com get full access to the site and to the full archive of more than 2500 sets on Czech Guys Next Door web site, at:
http://archive.czechguysnextdoor.com/
Non-members can access str8hell.com and browse the complete content, including free video previews and some free photos for each set. Non-members can also search the site, and are able to buy any sets they like, without taking out a full membership. Paying only for the sets you really want to see.
Sincerely
William Higgins

BurnDVD.tv Website Latest Updates


DOWNLOAD AND BURN VIDEOS TO DVD OR DOWNLOAD OUR VIDEOS IN FULL HD 1920x1080P!
Special Offer for William Higgins Newsletter Readers
William Higgins Newsletter readers are able to obtain a discount on the price of BURNDVD downloads by using the coupons that we will be publishing in each Members Newsletter. The coupon published in each newsletter will be valid for a period of 7 days.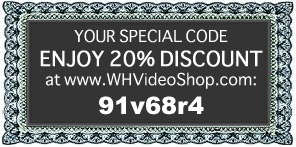 Copy today's coupon code here: 91v68r4

Our Partners:

PLEASE PROCEED TO THE NEXT PAGE FOR THE LATEST WilliamHiggins.com UPDATES