Tuesday, December 23, 2014 - Libor and Tom RAW - FULL CONTACT

Libor and Tom RAW - FULL CONTACT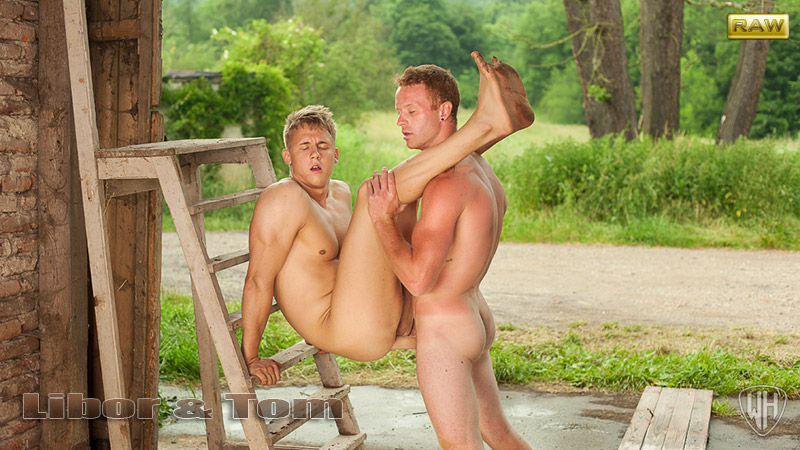 Tom Vojak and Libor Bores are out in the country. Expecting rain they decide to take shelter in a barn. It is an ideal place to enjoy a little fun and quickly Libor has kissed Tom and opened his shorts. Tom's cock flops out and Libor starts sucking on it. That cock gets very hard indeed, with the big balls swinging below, as Libor takes it deep in his throat. As he sucks Libor also has his over stiff cock out of his shorts. Tom starts to move off to another location with Libor following him. Libor then stands on some wooden steps, his cock just at the right height for Tom to suck on his cock. He sucks on Libor's beautiful cock and wanks himself. Then he moves, bending over, exposing his hot ass hole. Libor laps at the hot hole, his tongue getting it all nice and wet. He wanks himself and then Tom as he rims the hole. Libor loves the thick hardness of Tom's cock and is soon sitting on it, riding his ass up and down. That cock stretches his hole real good. Libor wanks himself, moaning as his ass rides Tom's throbbing pole. Then Tom grabs Libor's dick and wanks it. Libor gets off that big cock, but he isn't finished with it. He bends over and Tom shoves the dick all the way back in his hot hole. He fucks that ass deep and hard with Libor moaning as he feels his hole being stretched. Moving again Libor supports himself, and rests his legs on Tom's shoulders so his friend can continue fucking him. Tom's thick cock thrusts deep into Libor's eager ass. Long thrusts, working his cock in and out really has Libor moaning with pleasure. A final change, with Tom taking that ass from behind has Libor wanking himself and shooting his hot cum all over the ground. Tom continues to fuck that hot ass, and moaning as he does it. He pulls out and shoots his cum all over Libor's face. Libor quickly sucks the spent cock into his mouth to drain every last drop out of it. Then he stands and ends the scene by kissing his hard-fucking buddy.
... more about Libor and Tom RAW - FULL CONTACT further in this newsletter

Our Coming Soon Set Preview
For our Christmas 2014 Wank Party we have a stellar cast, Hugo Antonin,Tomas Hozman,Tom Vojak,Arny Donan,Petr Zuska and Romi Zuska. In this first part we find the guy as they begin their celebrations with some wine, enjoying a chat as they do so. They sing and laugh a little before deciding to play some games. Spin the bottle seems to be the popular choice. Sitting in a circle the bottle is given its first spin, which results in Tomas having to remove his shirt. He is followed by Hugo, then Petr. Tom is next. When he spins the bottle it rests again, pointing at Tomas who has to remove his pants. Then Arny has to take off his shirt, and his spin results in Tom getting completely naked.Last off with his shirt is Romi. He spins the bottle and has Arny remove his pants. Then Arny has his revenge, with Romi taking off his. Only Petr and Hugo remain. It is Hugo who is next to get naked and lastly Petr does the same. The spinning resumes and settles on Tom and then Peter. So Tom has to give a little suck on Petr's cock. Romi is the next to be chosen by the bottle, and he has to suck Hugo. Then Arny decides to change the game. The bottle spinning will decide who will be active and who will be passive. Arny spins and is quickly chosen as one passive guy, then it seems that Hugo and Tomas are also chosen. But before they move onto that the guys decide on some hardcore sucking. Petr, Arny and Tom sit down, with Romi, Tomas and Hugo between their legs, to suck some cock. Those mouths quickly get to work on the cocks as Peter and Arny kiss each other. Then Arny turns and kisses Tom as well. The cocks quickly get very hard indeed , with Romi sucking Petr, Tomas working on Arny's meat and Hugo giving some hot mouth to Tom's massive dick. Then Tomas and Romi change places so they get to taste a differentn cock. Tomas really works Petr's throbbing cock well. He sucks and licks at it as Romi's head bobs up and down on Arny's. Hugo has Tom's big cock rampant and his mouth is wrapped tightly around it as he sucks. Then he swaps places with Tomas, and sucks on Petr for a while. Tomas gets to work on Tom's cock too as Romi is still with Arny. Hugo wanks his own stiff cock as he looks up into Petr's eyes and starts sucking him again. All change has Tom sucking Arny, with Hugo leaning over to suck Tom. Romi is busy on Hugo's cock too and his own is being sucked by Petr. Tomas stands behind them encouraging the all. Then as Petr, Tomas, Arny, Tom and Hugo stand in a sort of circle Romi lays in a revolving chair and is able to take turns on each cock. Romi has a great time as each guy's cock goes into his mouth. Moving again we find Hugo on the chair, with his ass exposed so that Tom can rim his tight hole. Tomas is laying down too and Romi has a great time tonguing his ass. Meanwhile Petr is wanked by Tomas and Arny is able to slide his cock into Hugo's mouth for more sucking. Those holes will soon be ready for some hot cock, as we will see in part two.

OPEN SET WINDOW

Trailer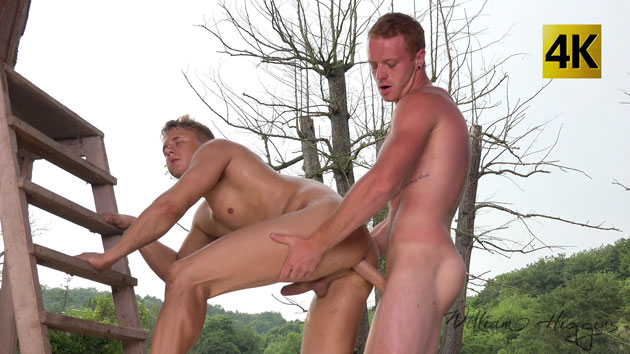 Vlog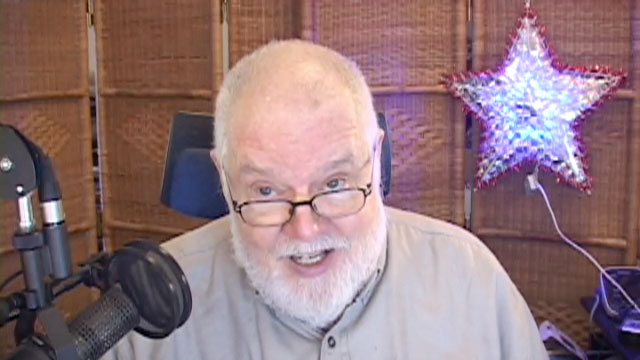 You can watch my Vlog for this Newsletter by clicking above or by going over to the Blog :
http://www.wheuro.com/?p=13837
I've received some requests for a reprise of my Birthday Newsletter. Sorry Charley. That will have to wait until my next birthday falls on a Newsletter day. For now that will have to remain an one off.
We won't publish a Newsletter on Friday. But we'll be back with a double Newsletter a week from today. However, there will be normal updates to the site. And coming right away will be Part One of our Christmas Wank Party. As we usually do at holiday time, we're combing some Newsletters in order to give the back office staff some time off with their families. However, from all of us: A Very Merry Christmas!
Our final newsletter before Christmas gets underway with a wonderful scene featuring Tom Vojak and Libor Bores really going at it with each other. Then Filo Bruska gets a lovely massage from Petr Zuska. They are followed by Tony Mark with a very good erotic video where he also has a helping hand. We finish with the very handsome Martin Anderson in his session stills shoot. As Friday will be a holiday we wont be posting the newsletter on that day. Instead we will do a double newsletter next Tuesday, 30th. But remember that you don't have to wait until then to see the new sets. Each day a new set will come online, starting tomorrow with 6 great guys in the first part of our Christmas Wank Party.
Our castings today are Michal Pepak, Jan Kilo, Martin Polena and Robert Benet. That is a varied and very nice selection of guys. It is always difficult to choose between such hot guys, but my pick today just has to be the very handsome Martin Polena.

REMEMBER YOUR CAN ALWAYS CHECK THE OLD WH WEBSITE AT:
NEW SETS AT STR8HELL.COM

Members of str8hell.com get full access to the site and to the full archive of more than 2500 sets on Czech Guys Next Door web site, at:
http://archive.czechguysnextdoor.com/
Non-members can access str8hell.com and browse the complete content, including free video previews and some free photos for each set. Non-members can also search the site, and are able to buy any sets they like, without taking out a full membership. Paying only for the sets you really want to see.
Sincerely
William Higgins

WHVideoShop.com Website Latest Updates

DOWNLOAD OUR VIDEOS IN FULL HD 1920x1080p FROM ALL 6 SITES!
Special Offer for William Higgins Newsletter Readers
William Higgins Newsletter readers are able to obtain a discount on the price of WHVideoShop downloads by using the coupons that we will be publishing in each Members Newsletter. The coupon published in each newsletter will be valid for a period of 7 days.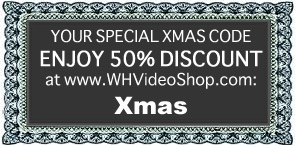 Copy today's coupon code here: Xmas

Our Partners:

PLEASE PROCEED TO THE NEXT PAGE FOR THE LATEST WilliamHiggins.com UPDATES