Friday, September 19, 2014 - Paul and Elen - Screen Test RAW - FULL CONTACT

Paul and Elen - Screen Test RAW - FULL CONTACT

Elen Milek, a beautiful, blond-haired guy who gave us a great solo shoot agreed to a screentest. This was to be his very first time having sex with another guy, including getting his cherry popped. Paul Belonek is the lucky guy who is paired with Elen. After a brief interview to find out about him Paul starts to massage Elen, using oil to coat that sexy chest. Milek shucks his jeans down some as Paul's hands glide all over that chest. Elen's cock is soon on view as Paul starts to massage his thighs. His hands brush against Elen's cock and balls as they work the thighs. Then Paul begins to focus on Elen's cock, his hands taking hold of it and coating it in oil. Then he leans over and takes the cock in his mouth, sucking it to a full erection. With his cock being sucked so well Elen's face shows just how much he enjoys it. Paul is expert as sucking and really does a great job on that throbbing cock. He then moves up and kisses Elen on the lips. He then opens his own jeans to reveal his huge hard cock. Elen is quick to start sucking it, showing that he can do a good job on it. Paul's cock is so big, but Elen is able to suck it good and they move to 69, both cocks rock hard. But this screentest is more about Elen's ass taking cock for the very first time and he soon moves to slide his tight hole down over Paul's massive dick. That sexy ass slides up and down on Paul's thick shaft. Then as he rides it Elen can feel Paul's hips start to thrust that cock deep inside his ass. As a total novice Elen really takes it well, his ass is stretched so wide by that cock. Then Elen lays on his back, with Pauls between his legs, ramming his throbbing cock deep into that virgin ass. Elen really feels it as his hole takes the cock deep and hard. He changes places with Paul and rides that cock again, and we get a great view of that sexy ass sliding up and down the shaft. Elen wanks himself as he rides the cock and soon shoots his cream right up Paul's chest. Paul continues to fuck that hot ass until his is ready to cum and pulls out to shoot his hot cum all over Elen's ass. Elen leans forward and kisses they guy who popped his cherry for him before they head off to the shower to clean each other up. What a great scene, from two very hot guys, and in particular Elen who gave his ass up so very well.
... more about Paul and Elen - Screen Test RAW - FULL CONTACT further in this newsletter

Our Coming Soon Set Preview
In a great Czech Up we find Arny Donan arriving to see Dr Libor Bores. Soldier Arny is there for a routine examination. He unbuttons his shirt so that Libor can listen to his chest. That chest looks so hot and Libor listens, before turning Arny around and listening to the back as well. Libor thinks all seems well, but has to do the complete check. So Arny has to strip off. He goes behind the screen to get naked, as Libor waits. With Arny stripped, to his shorts he sits on the exam chair to have his thick, hairy legs checked. Then he has to remove his underwear too, while Libor puts on some surgical gloves. He checks Arny's balls and cock. He takes a thermometer, inserting it into Arny's cock, to check the temperature. It seems a little high, so a further check is necessary. This time Libor lubes Arny's ass hole and inserts the thermometer and still finds the temperature too high. He decides that Arny's ass needs further investigation. Applying more lube to the hole Libor then slides a finger in. Then a second slips in too. That hot, hairy ass looks so good as Libor stretches the hole with his fingers. As he feels the fingers in his ass Arny gets rock hard. Libor notices and responds by kissing Arny, and taking hold of his cock to wank it. He leans over and sucks the throbbing cock into his mouth. He really sucks it well and fingers Arny's hole again. Then Libor gets naked, exposing his own stiff cock. As he returns to sucking Libor wanks himself. Arny loves his cock being sucked and his hand pushes down on Libor's head. He stands up, so that Libor, on his knees, can suck him even better. Arny wants to taste cock too and he drops to his knees and takes Libor's big dick in his mouth. His head bobs on that cock, and then Libor fucks it deep into the willing throat. Arny loves cock and is soon bent over, taking that big dick deep in his hot ass. They moan as they fuck, with Libor's cock pounding Arny's hairy hole as deep as he can. Changing position Libor sits on the chair and Arny slides his ass down on that throbbing cock. He rides up and down on Libor's dick, as his own cock is wanked. Arny's hole really works on that rampant cock, bouncing up and down on it. Then the guys moves again, with Arny laying across the chair and Libor slamming his cock in and out of the sexy ass. Libor loves a big, hot ass and works his cock in and out, stretching the hole well. Arny wanks on his cock as he takes the dick in his hole. Libor's fucking speeds up really working that ass as Arny shoots his load over his sexy body. Libor continues to pound away a the ass, pulling out to dump his cum over Arny's tight balls. Then he leans over to kiss his sexy patient after a great Czech Up.

OPEN SET WINDOW

Trailer
Vlog
You can watch my Vlog for this Newsletter by clicking above or by going over to the Blog :
http://www.wheuro.com/?p=13429
This morning was chilly, but this afternoon developed into another very warm, Indian Summer day. Lovely. I'm relieved by the election results in Scotland. It the results had gone the other way, a shockwave would have hit Europe.
We premiere a set today that's going to be hugely popular, Elen getting his Cherry Popped. As you may recall, in his erotic solo, Elen was ambushed and interfered with in a major way. He liked it so much, pretty soon it was his own finger pumping his rosebud. Ah, just what I like to see. Elen is one model on whom Franky and I are in 100% agreement. Enjoy this exceptional debut.
Elen Milek's cherry popping screentest leads off a great newsletter today, with the huge cock of Paul Belonek given the honor of stretching that ass. The screentest is followed by Zdenek Dobrotil's erotic video and then Peter Magy' session stills. We also have a lovely backstage video of Wank Party 2014 #3.
We have a great selection of castings too with Lukas Nabil, Martin Vesel and Elen Milek. They are all very good, but my pick for today has to be the wonderful Elen Milek.
REMEMBER YOUR CAN ALWAYS CHECK THE OLD WH WEBSITE AT:
NEW SETS AT STR8HELL.COM

Members of str8hell.com get full access to the site and to the full archive of more than 2500 sets on Czech Guys Next Door web site, at:
http://archive.czechguysnextdoor.com/
Non-members can access str8hell.com and browse the complete content, including free video previews and some free photos for each set. Non-members can also search the site, and are able to buy any sets they like, without taking out a full membership. Paying only for the sets you really want to see.
Sincerely
William Higgins

BurnDVD.tv Website Latest Updates


DOWNLOAD AND BURN VIDEOS TO DVD OR DOWNLOAD OUR VIDEOS IN FULL HD 1920x1080P!
Special Offer for William Higgins Newsletter Readers
William Higgins Newsletter readers are able to obtain a discount on the price of BURNDVD downloads by using the coupons that we will be publishing in each Members Newsletter. The coupon published in each newsletter will be valid for a period of 7 days.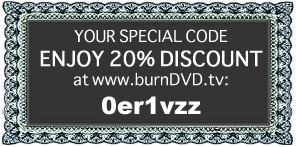 Copy today's coupon code here: 0er1vzz

Our Partners:

PLEASE PROCEED TO THE NEXT PAGE FOR THE LATEST WilliamHiggins.com UPDATES