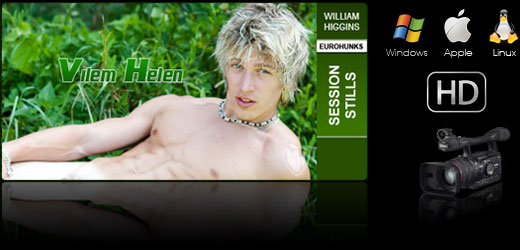 William Higgins films are different. Expect more than the usual erotic clips you see on the web. All our latest videos are produced with professional, high resolution video gear. Enjoy your favorite models up close and personal in high definition video (HD video). Cross platform supported video formats and streaming videos available. You simply have to see it to believe it. Reality has never looked so good! You can choose from multiple resolutions to download videos that fit your needs.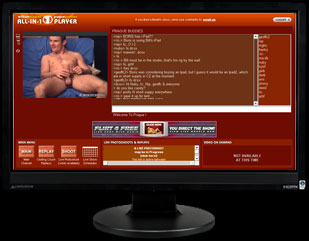 Each day at William Higgins.com, we feature live castings and photo shoot backstage sessions. All Members are most welcome to join our exclusive live castings and become a part of our professional team.You can watch all our casting and photo shoots live on you computer screen and feel like you were with the models in our studio.Also you can chat with other audience through a comfortable chat window a share your thoughts and experience with other. On live casting you can vote for your own candidates for photo shoot too.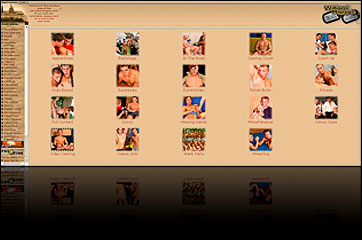 All our members automatically get a free  acces to enormeously huge  WilliamHiggins.com Archive (members only section) where all of WH 1999-2010 year content is available. They can find all our ever captured content there and use unlimited free downloading. Part of William Higgins archives is also a complete database of all William Higgins Newsletters he has released. There you can read all of the unbelievable stories how we met our models and how we get them fully exposed, showing their wonderful bodies to camera while smiling and laughing. You can conveniently get to WilliamHiggins.com Archive (members only section) through our easy to use calender navigator.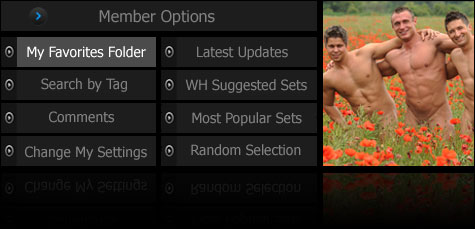 Customize your account and create your own database of favorite sets. Place a tag to a set and you can even organize your favorite sets into unique groups inside inside your favorites folder. Post a comment to any set you want, follow comments of other users. Set your unique personal settings of your "My Folder" appearance and behavior. View the most visited sets on WH website. Search sets by tags. There are no limits for you use you fantasy to make your WH experience better and more convenient.

The name William Higgins has meant quality in adult entertainment for over 30 years. At WilliamHiggins.com, we publish more original content than any other gay site. The website is daily updated with fresh content and we are currently releasing a totally free to access newsletter twice a week! We've been online for over 11 years with over 2 million photos and thousands of videos. All our models are straight ordinary uncut guys, mostly totally inexperienced brought to studio for you right from the street. We offer huge, poster-sized high resolution photos and crisp, high definition videos. We have weekly live casting and backstage videos. We have over 10,000 sets of pictures with 20 new releases a week.  Currently we offer the most up to date website design and features on the market. Come check us out!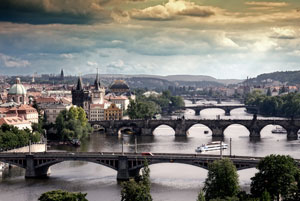 The William Higgins newsletters have evolved over the years since William started them in the late 1990s.
At the start William Higgins begin writing occasional newsletters for the subscribers of EuroMilitary.Com. The purpose of the Newsletters was to keep the sites Members informed of the latest updates to the website.  By June 2001, when Euromilitary.com had become www.williamhiggins.com the newsletters were being published twice weekly, on Sundays and Wednesdays( with slight deviations for major holidays).
For anyone unfamiliar with William Higgins some background information is needed: Higgins began directing male/male erotic films in Hollywood, California, in 1977. After a long career based in the Los Angeles area, early in 1988, William began a world tour. He intended the tour to last from six months to one year. And along the route he wanted to direct films from exotic localations.  He directed one film in Australia.  From there he moved onto Europe, after brief stops in Hong Kong, Thailand, and India. After touring Spain and Portugal, William settled down in Amsterdam, Netherlands.  Holland was a choice that  William drifted into because many of his business colleagues lived there.  From his Amsterdam base,  William directed one film the story for which centred around the Berlin wall.  Unfortunately part way through making this movie, one model, who was a German dental student, had second thoughts.  Since he was to be the star of the movie, and his parts had been filmed it meant that the remaining footage was insufficient to release as a movie.  William had spent 6 months working on the movie and was understandably somewhat discouraged.  Whilst pondering his options he became involved in establishing a Hollywood style 'Drakes' adult shop on Damrak Street in Amsterdam, and as a result drifted away from filmmaking for about 8 years.
William says that he'd long had a fascination with Prague, starting even before the Prague Spring of 1968.  Shortly after the fall of the Berlin wall William made his first trip to Prague. He says that it was an 'acquired taste.' But within a few months of his first visit, he began planning to move to Prague. After much difficulty in those 'cowboy' days he established a 'Drakes of Prague.' During this period, William told everyone who asked, "I am retired from filmmaking. I never intend to pick up a camera again."
In the following years Williams day to day involvement in Drakes was completed.  As William says  he'd hired an excellent manager for Drakes 'who could run the place better than me, and I found myself out of a job and bored to death.'  In the meantime, William had received many requests to resume his directorial career, which he had always resisted.  Finally in 1997, at the urging of Dirk Yates, William  took up directing again as a 'retirement hobby.' Since that time his 'hobby' has grown into a large ensemble of cast and crew.  William says, 'My movies, with predominantly Czech and Slovak models are different to the movies I was producing in the '80s, for many reasons,  one of which, these days, is the economics of making movies for the adult market these days.  The other reason is that I'm a lot older, and hopefully wiser. 'Also, of course, with age, you tend to see things with a differently. Rembrandt had an old style, and so do I.' Thus began what Jerry Douglas calls: "The Comeback of William Higgins."
So now, back to some notes about the Newsletters.
When he started writing the newsletters William, who had always resisted requests to write his memoirs, started to add some comments about the what happened during the shoots, and what was happening generally in Prague, both inside and outside of the studio.  Feedback from hundreds of readers, saying how much they enjoyed this 'fly on the wall' approach to the newsletter encouraged William, and gave some confirmation that he was producing what his readers wanted.  So, in that vein, it has continued until today, with William commenting of every shoot and giving an insight into the workings of the studio, and his life in Prague.  At the same time William has, in the past few years, introduced a blog www.wheuro.com where he posts details of the shoots taking place, which are available to view as they take place, for members of the website, as well as posting backstage videos of some of the shoots and trailer videos for each newsletter.
The newsletters, when introduced were targeted at members of Euromilitary.com and later WilliamHiggins.com, but William also decided to make them available to non-members, so that anyone who was interested can see what is being produced by the studio and posted on the website. That practice continues today, so the newsletters can be read by anyone just by visting www.williamhiggins.com .  Happily the readership of the newsletters, both site members and non-members continue to send in their comments to William, keeping him well abreast of current trends, likes/dislikes etc.  The newsletter archives are also available and viewing the archives provides a list of all the newsetters posted throughout the years,  with the most recent newsletter at the top,  that can be clicked to full the newsletter.