Friday, March 22, 2019 - Wank Party #106, Part 2 RAW - WANK PARTY

Wank Party #106, Part 2 RAW - WANK PARTY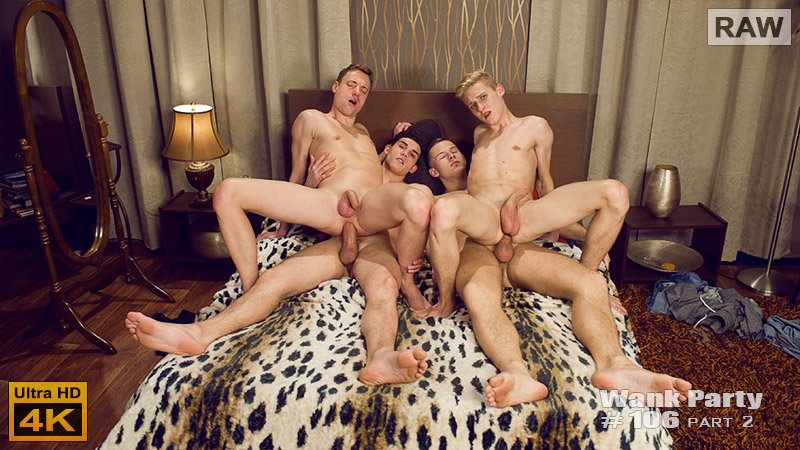 Wank Party #106 features Martin Hovor, Nicolas Daner, Alan Hemar and Ivanek Ukara. In this second part we join the action as Nicolas is enjoying three cocks as he lays on the bed wanking. The others kneel around him so that he can suck them in turns. Then Nicolas kneels on the bed and Alan lays over the top of him so that both their asses are available. Martin takes turns fucking each of those hot asses and then makes way for Ivanek to do the same. His cock fucks Nicolas' eager hole and then pulls out to fuck Alan. Each ass gets cock in turn as Ivanek fucks and then makes way for Martin to have another go. Alan and Nicolas both take cock well and each gets to feel both Martin and Ivanek fucking them hard and fast. After both Ivanek and Martin have fucked those asses several times as Alan lays on top of Nicolas they change positions. Ivanek and Martin lay side by side on the bed so that Alan and Nicolas can ride their big cocks. Nicolas rides up and down on Ivan's dick as Alan does the same with Martin's. Those cocks slam upwards into the waiting holes as the guys ride hard. Alan wanks himself as he takes Martin's dick deep in ihs ass. He shoots his hot cum as Martin's dick pummels his hole as hard as it can. Ivanek's cock fucks hard into Nicolas' ass too and he reaches to wank him as well. Moving again they spoon as Ivanek pounds Nicolas who wanks himself, and Martin fucks Alan some more. Nicolas shoots his hot cum as Ivanek's dick works deep in his ass. Ivanek continues to fuck that hot ass as hard as he can while Martin pulls out of Alan's hole and dumps his huge, squirting cums shot. Ivanek still has to dump his load too and he pulls out of Nicolas' hot ass and lays down for Nicolas to suck him dry. Nicolas works that cock and then he also sucks Martin some more too. He keeps sucking both dicks in turn for as long as he can.
... more about Wank Party #106, Part 2 RAW - WANK PARTY further in this newsletter

Our Coming Soon Set Preview


Trailer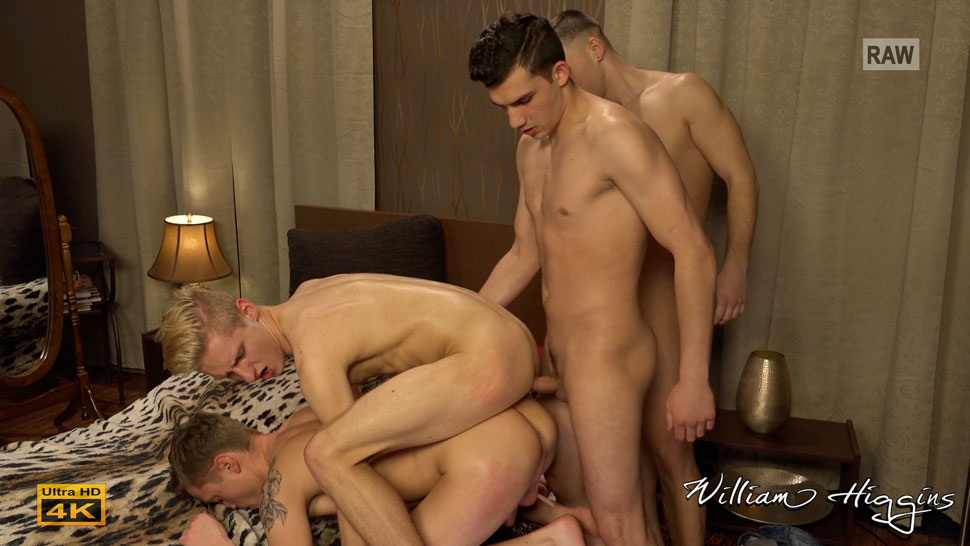 Vlog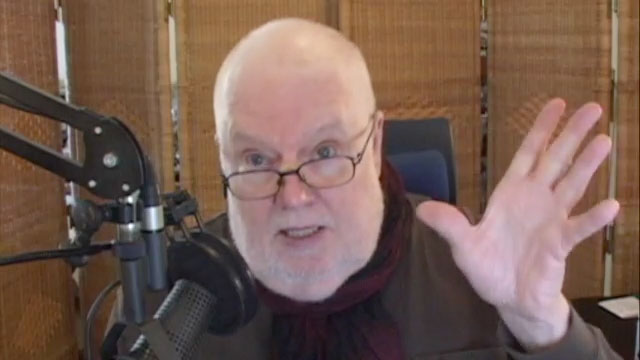 You can watch my Vlog for this Newsletter by clicking above or by going over to the Blog :
http://www.wheuro.com/?p=20122
We have absolutely lovely weather in Prague, sun shine and 17ºC outside, tomorrow is warmer, but growing colder again on Sunday. Will this winter ever be over. I'm ready.
Part 2 of Wank Party #106, which features Nicolas Daner, Alan Hemar, Ivanek Ukara and Martin Hovor, is the lead off in today's newsletter. Then we see a great looking str8 guy, Alan Jurak in his erotic video. We also have a lovely backstage video from Wank Party #94 as well.
Our castings today are Kola Adamek and Emil Tarnak. Both guys look very good, making a choice between them rather difficult. But in the end it is Emil who is the pick for today.
Over the weekend we have a great full contact coming up with Ivan and Petr. And, today on Str8hell there's a fantastic Duty Bound with Igor and Peto. Upcoming is great spanking with Radek.
REMEMBER YOUR CAN ALWAYS CHECK THE OLD WH WEBSITE AT:
NEW SETS AT STR8HELL.COM

Members of str8hell.com get full access to the site and to the full archive of more than 2500 sets on Czech Guys Next Door web site, at:
http://archive.czechguysnextdoor.com/
Non-members can access str8hell.com and browse the complete content, including free video previews and some free photos for each set. Non-members can also search the site, and are able to buy any sets they like, without taking out a full membership. Paying only for the sets you really want to see.
Sincerely
William Higgins

WHVideoShop.com Website Latest Updates


DOWNLOAD OUR VIDEOS IN FULL HD 1920x1080p FROM ALL 6 SITES!
Special Offer for William Higgins Newsletter Readers
William Higgins Newsletter readers are able to obtain a discount on the price of BURNDVD downloads by using the coupons that we will be publishing in each Members Newsletter. The coupon published in each newsletter will be valid for a period of 7 days.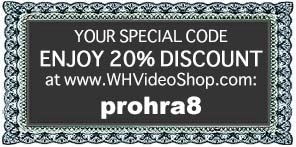 Copy today's coupon code here: prohra8

Our Partners:

PLEASE PROCEED TO THE NEXT PAGE FOR THE LATEST WilliamHiggins.com UPDATES