Friday, September 21, 2018 - Wank Party #100, Part 2 RAW - WANK PARTY

Wank Party #100, Part 2 RAW - WANK PARTY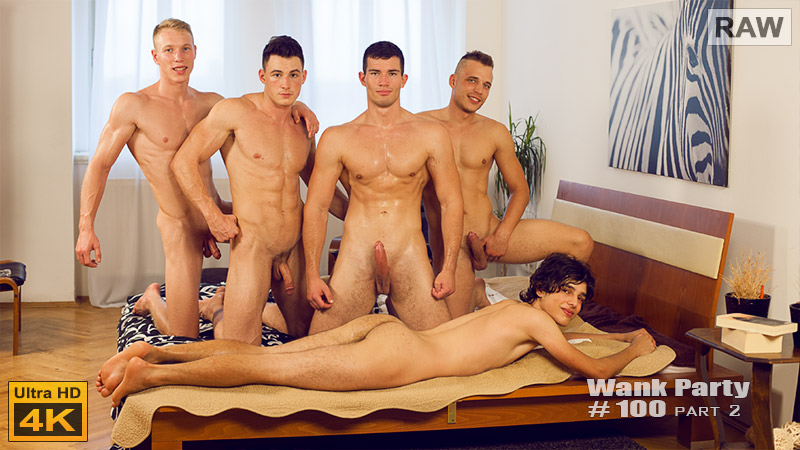 Our 100th numbered Wank Party has a stellar cast of hot st8 guys, Hugo Antonin, Martin Pesek, Petr Ugan, Oleg Hubert and Oto Useda. In the second part we join the guys as Martin's ass is being fingered while Petr enjoys sucking cock. Martin then slides his ass down on Oleg's stiff, fat cock and starts to ride it. Meanwhile Petr continues to suck Oto, taking Hugo's dick in his ass at the same time. Hugo fucks Petr's eager hole deep and hard. Petr licks, sucks and wanks on Otos beautiful cock while Martin continues to work his ass up and down on Oleg's magnificent pole. Petr rubs his own dick as he takes Hugo's cock all the way in his ass. His mouth is stuffed full by Oto's fat cock. Oto leans over and kisses Martin who is sitll fucking himself onto Oleg's dick. Oleg's big balls are tight at the shaft of his cock as Martin rides him. Then Hugo and Oleg swap partners. Martin turns onto his knees for Hugo to fuck him from behind while Oleg spoons with Petr, stretching his whole wide with is big, fat, cock. Hugo's tight hole is on show as he rams his dick deep into Martin's hot hole. Oto wanks himself as he watches Oleg fuck Petr so hard. Then as Hugo pulls out of Martin's hole Oto moves over to take his place. His fat cock pounds Martin's hole as hard as it can. He pulls out, leaving Martin's hole gaping as it waits for Hugo to slide his dick back inside. Oleg continues to fuck Petr's ass hard as Hugo does the same to Martin. Hugo pulls out and then shoves his throbbing dick back into Martin's gaping hole. That hot hole really has opened up well from all the hard fucking. Hugo reaches over and wanks Oto whilst still fucking Martin deep. Oleg's dick pounds away at Petr's hole too. Martin then lays on his back for Oto to fuck him once more. He wanks himself as Oto's dick works deep into that ass. Martin quickly shoots a huge load all over himself as he feels Oto's cock deep inside him. He milks every last drop of cum from his cock and then rubs himself as Oto pulls out and shoots his hot cum over him. The creamy cum lands on Martin's belly and Oto milks his dick dry. Oleg really pummels his dick in Petr's hot as Petr wanks himself and cums. Oleg's huge dick keeps fucking that ass as Hugo unloads his cum all over Petr's face. Then Oto is ready too and he pulls out to shoot his cum onto Petr's balls. He kisses Hugo as Oto leans over to kiss Martin as the hottest of scenes draws to a close.
... more about Wank Party #100, Part 2 RAW - WANK PARTY further in this newsletter

Our Coming Soon Set Preview
We have two very hot str8 guys Petr Ujen and Miro Dalelk in a great scene. Petr is la ing on the bed wanking his dick when Miro arrives home. Miro peeks through the door to watch as Petr wanks his rock hard cock. He creeps into the room, and goes down between Petr's legs to suck on that throbbing cock. He sucks the dick and licks up and down on the shaft. His head bobs as he takes the dick deep into his mouth while Petr feels his own hairy chest. Miro comes off the cock to get naked himself, revealing his own stiff dick. He climbs onto Petr and begins to kiss him. Then, straddling his chest, he presents his dick to be sucked. Petr obliges, taking the dick into his mouth. Miro pulls the head onto his big, fat cock. Petr sucks on the head and licks up and down on the shaft. Miro's hips thrust back and forth as he gently fucks Petr's eager mouth. Then he moves behind Petr who gets onto his knees. Miro's dick rubs over Petr' hot hole and then pushes deep inside. The fat cock starts fucking Petr's hairy ass hard, stretching the hole wide. Miro gives a spank or two on that seyc ass as he fucks hard. His cock goes all the way into Petr's hole, as the balls swing below. Miro pulls out and rubs the cock over the hole again before sliding all the way back inside to pound that ass some more. Petr really feels every thrust of the cock into his hole. Miro really fucks hard, his dick slammingn hard into the hole. He then moves to spoon with Petr, that big cock so deep in his ass. Petr grabs his own cock and wanks it hard as Miro contines to fuck him. Miro's fucking gets even harder, matching the speed of Petr's wanking. Then Petr's cock releases his creamy cum and he milks his cock to drain it. Miro continues to fuck that hot ass until he is ready to cum too. Then he pulls out and lays on the bed with Petr kneeling over him to lick at the cock as Miro cums. Petr sucks on the sticky cock and licks the cum from Miro's belly too.

OPEN SET WINDOW

Trailer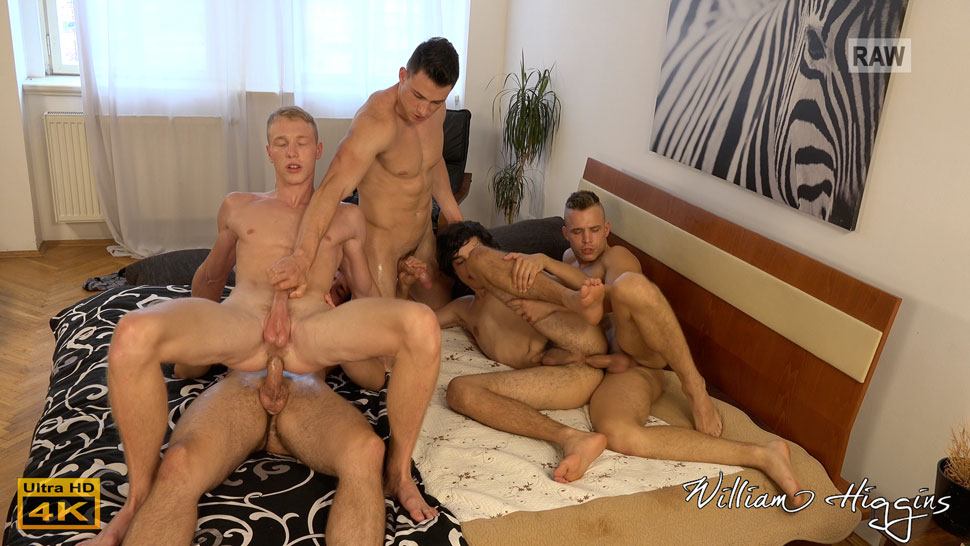 Vlog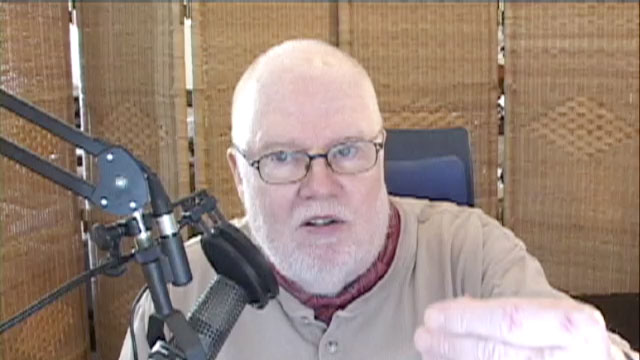 You can watch my Vlog for this Newsletter by clicking above or by going over to the Blog :
http://www.wheuro.com/?p=19460
I'm late to the party today, because I had a business appointment across the river that dragged on and on.
I believe today is the last day of summer. Currently, it's a very comfortable 29ºC in Prague because of a nice breeze. Temperatures are supposed to drop drastically tomorrow.
I want to give a heads-up about a great RAW duo, to be posted over the weekend, featuring one of may favorites Miro Dalek. Be sure to check in.
Part 2 of Wank Party #100, with Oleg Hubert, Martin Pesek, Petr Ugan, Oto Usdea and Hugo Antonin is a great way to start today's newsletter. Then we have a lovely Dreamset solo suggested by Heinz, which features the very sexy Pavel Bohan. We also have a very nice backstage video with Igor Galek and Oliver Hruby.
Our castings today are Petr Salen and Adam Kerik. Both look quite good with Petr gaining the vote as pick for today.
REMEMBER YOUR CAN ALWAYS CHECK THE OLD WH WEBSITE AT:
NEW SETS AT STR8HELL.COM

Members of str8hell.com get full access to the site and to the full archive of more than 2500 sets on Czech Guys Next Door web site, at:
http://archive.czechguysnextdoor.com/
Non-members can access str8hell.com and browse the complete content, including free video previews and some free photos for each set. Non-members can also search the site, and are able to buy any sets they like, without taking out a full membership. Paying only for the sets you really want to see.
Sincerely
William Higgins

WHVideoShop.com Website Latest Updates


DOWNLOAD OUR VIDEOS IN FULL HD 1920x1080p FROM ALL 6 SITES!
Special Offer for William Higgins Newsletter Readers
William Higgins Newsletter readers are able to obtain a discount on the price of BURNDVD downloads by using the coupons that we will be publishing in each Members Newsletter. The coupon published in each newsletter will be valid for a period of 7 days.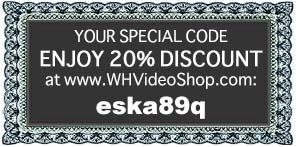 Copy today's coupon code here: eska89q

Our Partners:

PLEASE PROCEED TO THE NEXT PAGE FOR THE LATEST WilliamHiggins.com UPDATES