Friday, April 19, 2019 - Martin & Bradley RAW - FULL CONTACT

Martin & Bradley RAW - FULL CONTACT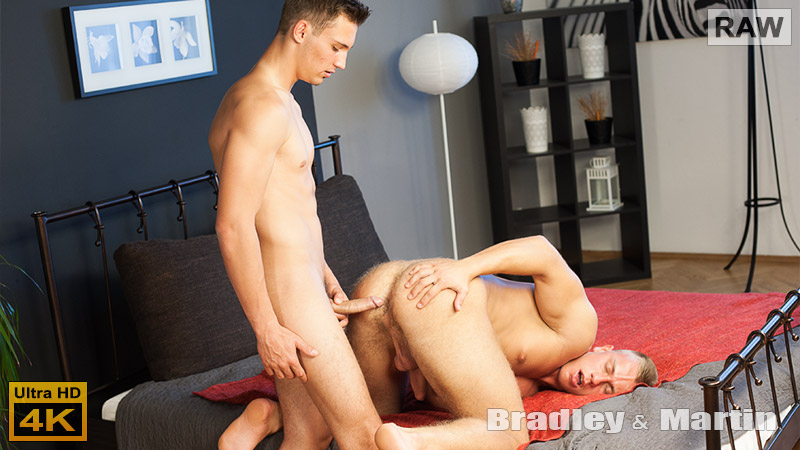 Bradley Cook loves to peep at Martin Polnak when he is feeling horny. Opening the door he stands and feels his hot body and reaches into his bulging underwear as he looks through to see what Martin is doing. Then Bradley walks into the room, pulling out his big, hard, cock for Matin to suck. Martin, who is sitting on the bed, eagerly takes the throbbing cock into his mouth and sucks it as Bradley moans. Bradely cups Martin's head, pulling it onto his cock. Martin's hot mouth engulfs the cock as his lips are closed tight around it. Then Bradley sits and leans back as Martin reaches forward to kiss him and then to suck him again. Martin's head bobs up and down on that big dick, licking up and down the shaft too. He laps at Bradley's big balls too as he continues to suck. Then Martin pushes Bradley's legs up to expose his sexy ass hole,. That hairy hole soon feels Martin's tongue lapping at it and a finger rubbing over it. Martin licks the hole and sucks on that cock as it stands proud. He gently probes the hole with a finger too as he sucks on the balls as well. Then Martin pulls out his own dick and slides it deep into Bradley's waiting hole. Martin's throbbing cock opens Bradley's ass wide as it pushes deep inside and starts to fuck. His hips thrust hard as Martin fucks that hot ass hole while Bradley grabs his own dick and pulls on it. Martin pounds the tight hole as hard as he can while Bradley wanks himself. Then they move to the bed with Bradley bent over, on his knees, to take Martin's cock is his hot ass. The hairy hole gets fucked so hard as Martin thrusts deep inside. Then Bradley lays on his back and wanks his cock as Martin continues to fuck him. His wanking is rewarded with a big, creamy, cum shot as Martin keeps up his relentless pounding of that eager ass. He moves Bradley onto his knees again and shoves his dick back inside that hole to fuck until he is ready to cum. Then Martin pulls out and wanks his cock to shoot the hot cum over that hot, hairy, sexy ass.
... more about Martin & Bradley RAW - FULL CONTACT further in this newsletter

Our Coming Soon Set Preview


Trailer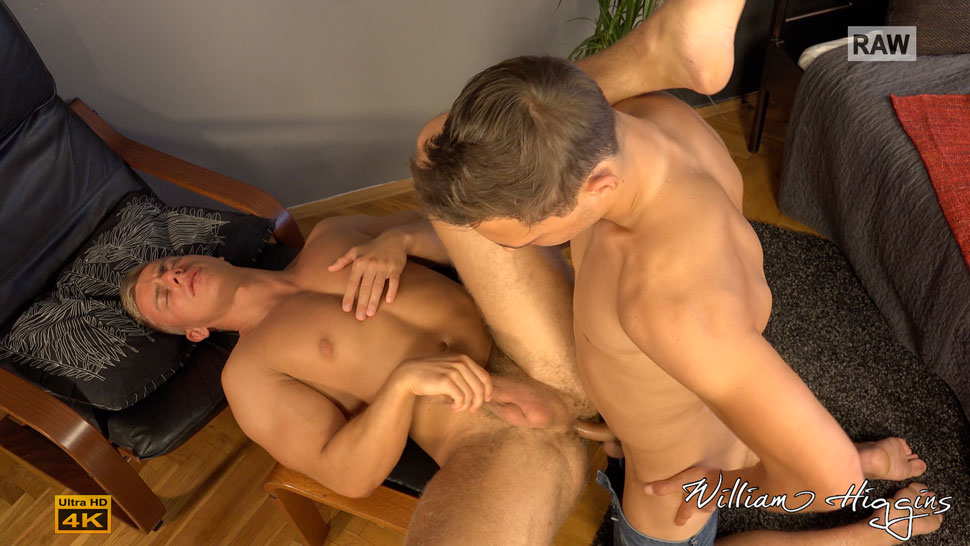 Vlog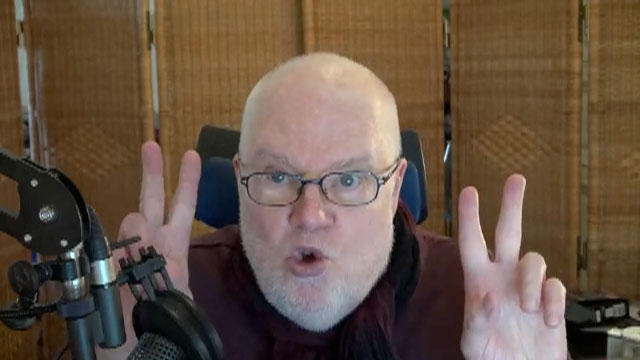 You can watch my Vlog for this Newsletter by clicking above or by going over to the Blog :
http://www.wheuro.com/?p=20203
Well, we've made it to Good Friday again. Very nice, no vehicle traffic in Prague. Lots of tourists on foot, however.
I have good news and bad news: First the good news, I've finally replaced the 15 to 20 year old Vlog camera with a 'new' high quality camera. The camera is new, the quality is excellent, but we bought it several years ago as a Backstage camera. Right after purchasing it, we switched to 4K and the 'new' Vlog camera 'only' has 1080P quality. Consequently, it's sat unused on a shelf for years and years. I decided I'd had enough of the old beloved Vlog camera and we replaced it with the 'new' camera that's been sitting on the shelf.
Now the bad news is: The quality of the video produced by this camera is so high, you can tell what I really look like. And that's not very good news at all.
This will be the first time I've used the camera. We've had to order one critical part so I can capture directly into the computer. Until that arrives, I have to record the video on the camera, then import the footage into the computer, edit it and compress it. That's about five more steps that won't be required when we receive the new HDMI capture card. Wish me luck. I can't switch back to the old camera if anything goes wrong, as it's been put in storage, and most of the crew has gone for the holidays. This will be a good test to prove I'm not a complete Luddite.
Two very hot straight guys, Bradley Cook and Martin Polnak give us a great scene to start today's newsletter. Then we have a wonderful newcomer, straight guy Niko Akin in his erotic video. We also have a very nice backstage video with Dusan Polanek and Peter Andre.
Our castings today are Zoran Jakotyc and Niko Akin. Both guys are fantastic, making a choice very difficult. But since his erotic video appears today too I will opt for Niko Akin as the pick for today.
REMEMBER YOUR CAN ALWAYS CHECK THE OLD WH WEBSITE AT:
NEW SETS AT STR8HELL.COM

Members of str8hell.com get full access to the site and to the full archive of more than 2500 sets on Czech Guys Next Door web site, at:
http://archive.czechguysnextdoor.com/
Non-members can access str8hell.com and browse the complete content, including free video previews and some free photos for each set. Non-members can also search the site, and are able to buy any sets they like, without taking out a full membership. Paying only for the sets you really want to see.
Sincerely
William Higgins

WHVideoShop.com Website Latest Updates


DOWNLOAD OUR VIDEOS IN FULL HD 1920x1080p FROM ALL 6 SITES!
Special Offer for William Higgins Newsletter Readers
William Higgins Newsletter readers are able to obtain a discount on the price of BURNDVD downloads by using the coupons that we will be publishing in each Members Newsletter. The coupon published in each newsletter will be valid for a period of 7 days.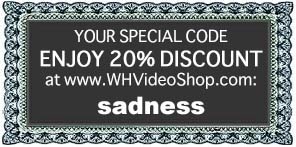 Copy today's coupon code here: sadness

Our Partners:

PLEASE PROCEED TO THE NEXT PAGE FOR THE LATEST WilliamHiggins.com UPDATES