Tuesday, August 30, 2011 - David and Honza

David and Honza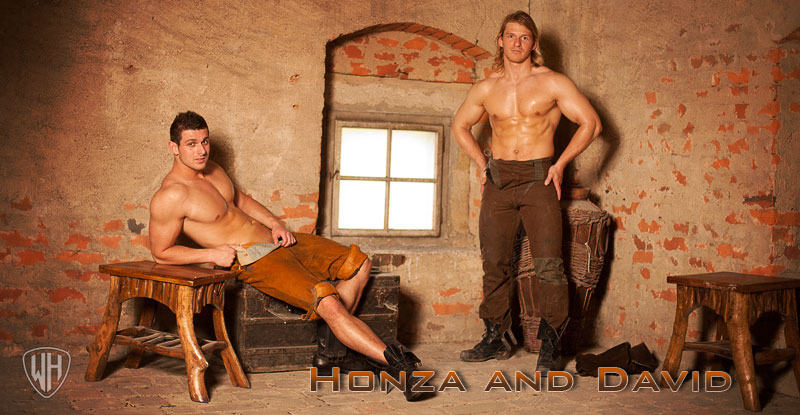 Honza Copak and David Kadera, two wonderful looking guys are the stars of this scene. We see Honza first, as he walks into a derelict castle. Climbing up some stairs and looking around he peers out of a window and sees David Kadera busy working. As he watches David, with his muscles rippling as he works, Honza starts to feel himself and then removes his top and opens his pants so that he can wank himself as he watches. Honza whistles and steps away from the window, David hears the whistle and looks to see where it came from, he cant see anyone so he goes to investigate. He climbs through the building and comes across Honza, whereupon he steals up on him and starts to feel his body. Honza turns around and they start to kiss until David drops to his knees and takes Honza's throbbing cock in his mouth. David is a great sucker and works Honza's cock, slapping his ass as he does so. As he sucks it is clear that David is rock hard too, and he stands to reveal his cock to Honza, who takes it in his hand. Then they kiss as their cocks stand there resplendent in their hardness. David takes both cocks in one hand and wanks them together. Then he sits on a bench and Honza goes down on his knees to suck ...
... more about David and Honza further in this newsletter

Our Coming Soon Set Preview
We took Oleg Bukhtin, Roman Demuth and Jan Pribyla on location with us for a scene. This was Oleg's first scene, so I was keen to see how he would do. The action starts with Jan and Roman playing cards, and after a while Oleg enters. Immediately all thought of playing cards is forgotten as Jan takes hold of Oleg and starts to lick his nipples. Roman opens his own pants and starts to feel himself as Jan does the same for Oleg. Oleg is quickly rock hard and Jan starts to suck his cock with Roman wanking himself as well. Then as Jan stands, so that he can kiss Oleg Roman joins the two of them, and Oleg reaches behind him and starts to jack Romans's hard cock. Oleg then turns around and goes down on Roman's cock while Jan drops his pants to reveal his dick too. Oleg quickly shows us that he is a great cocksucker and wants to taste both cocks, taking turns on each as Roman and Jan kiss. Jan pushes Oleg's head down on Roman's dick, so far that he gags on it, and then he takes Jan's cock and Roman pushes him all the way down on that one too. Clearly Oleg loves cock and makes a very job job of sucking them. He continues to suck on Roman as Jan starts to play with his ass. He rims and fingers it very well before he and Roman change positions, so Roman can shove his cock all the way in Olegs ass. Then it is Jan's turn and Oleg sits on his cock, taking it all the way, and Jan starts to deep fuck that hole. Roman wants more of that ass, so he fucks Oleg again which he does until he has a need for something else. So Jan takes his place fucking and Roman lets a stream of piss flood all over Oleg while he is being fucked. all this action is really turning Oleg on and he shoots his load while Jan is fucking him, he is quickly followed by Roman who spurts over Oleg's face. Then Jan blows his load over Olegs balls too. Jan and Roman leave and Oleg stays where he is sucking his fingers, and relishing the hard fucking he has just received. What a great scene, and what wonderful find Oleg is, a real sex pig it seems. I have an idea that we will find a lot more for him to do.

OPEN SET WINDOW

Latest Updates Trailer
William Higgins Atelier Backstage Vlog
You can also watch my Vlog for this Newsletter by clicking the video above or over at the Blog:
I've posted the second video from my trip to Venice on YouTube. Please check it out on the Blog. Next I'll post the Third and final part on the journey onto the lake country and Cortina.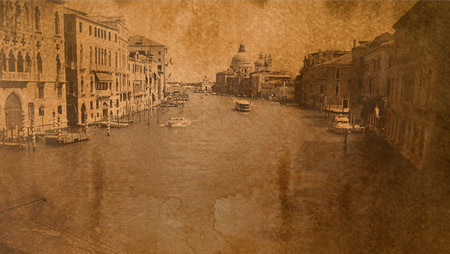 On Prague Buddies, I've frequently been asked about the arrest of Jan Dvorak in Cuba. I always answered that wasn't true. I thought this episode had been confused with an incident at US Customs. Marc from Holland called my attention to the following article, and I may have misspoke:
And the former Czech Prime Minister Fischer as spoken out about the negative words by high officials against gays:
We have a very nice, large Newsletter tonight, so I'd better get on with it.
Our Preview is Jan, Roman and Oleg, shot on location this looks like a great scene.
The main shoot tonight is Artur and Michal. I've posted a Preview of this video on my Blog. Looks like a great scene.
My Blog Teaser about this episode
MESSAGE ABOUT CASTINGS:
Just a little reminder that the Latest Updates page which appears when you access the site shows the latest sets to come online. However that doesn`t include the castings. For the latest castings to come online you can click CASTINGS at the top of the page.
MESSAGE ABOUT LINKS TO THE OLD WH WEBSITE - WILLIAMHIGGINS.com ARCHIVES:
Please be aware that the link www.williamhiggins.com takes you to this brand new website now. If you bookmarked our old website in the past and you want to keep the bookmark as a shortest way to access the old WH website you need to change the link in the bookmark to:
You do not need to remember this link, you can conveniently get to the old WH Website - WilliamHiggins.com Archives anytime you need through the "WH 2001-2010" in the top menu of the new WilliamHiggins.com website.
Today's Weather in Prague
CzechGuysNextDoor.com Latest Updates


The Warning for Czech Guys Next Door: High, Duty Bound, plus two solo shoots.
Enter www.CzechGuysNextDoor.com HERE
ENTER www.CzechGuysNextDoor.cz Newsletter Archives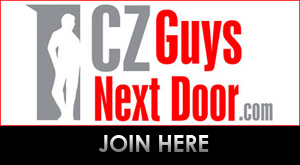 BurnDVD.tv Website Latest Updates


DOWNLOAD AND BURN VIDEOS TO DVD OR DOWNLOAD OUR VIDEOS IN FULL HD
Starting today you can download our videos in Full HD quality 1920x1080px!
Please remember that most of the videos available on BurnDVD are easily able to be downloaded with a single link, but some of the very large files, such as the newsletter DVDs have to be split into three separate links, as detailed below.

The videos with very large file sizes are now split into more than one part, using a program called HJSplit. If you wish to buy one of these larger videos to Burn to DVD, you will receive a link for file and then it is a simple process to join the downloaded files together to make the .iso file for Burning to DVD.

You can see all the available videos at www.burndvd.tv

Before downloading any videos to burn to DVD I advise you to read the BURNDVD Manual, which explains how you can burn the file to DVD. The file is an ISO file which contains all the required DVD files. The process for burning to DVD is fully explained.

The BurnDVD manual is easy to follow, with a step by step guide. Burning a DVD is easy to do, though it is helpful if you have previously burned DVDs or CDs.

The manual can be viewed here: BURNDVD Manual

Anyone who has any problems understanding the manual, or burning their download to DVD, or indeed any questions about this service please email geoff@wh.cz . Geoff will be happy to assist you.

You can view all the available downloads at www.burndvd.tv, by clicking the on the categories. A direct link to the latest files available will be published in each newsletter.
Our Latest Sets at www.BurnDVD.tv
Today we have David Kadera and Honza Copak and part 1 of our new CFNM:
Special Offer for William Higgins Newsletter Readers
William Higgins Newsletter readers are able to obtain a discount on the price of BURNDVD downloads by using the coupons that we will be publishing in each Members Newsletter. The coupon published in each newsletter will be valid for a period of 7 days.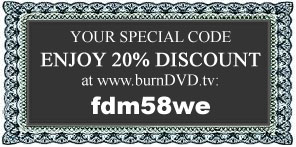 Copy today's coupon code here: fdm58we

Our Partners:

PLEASE PROCEED TO THE NEXT PAGE FOR THE LATEST WilliamHiggins.com UPDATES