Friday, May 30, 2014 - Wank Party 2014 #2, Part 2 - WANK PARTY

Wank Party 2014 #2, Part 2 - WANK PARTY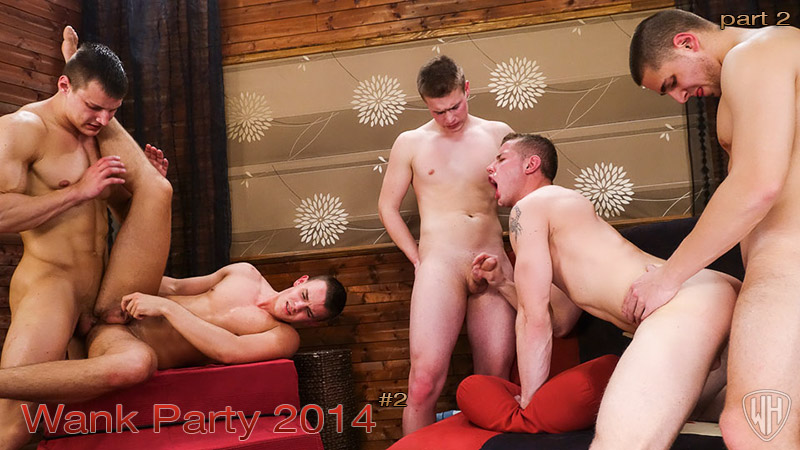 In Wank Party 2014 #2 we have such a great cast, with Vlado Tomek, Ondra Matej, Steve Peryoux, Filip Cerny and Peter Filo. In this second part we join them as Filip and Steve are rimming Vlado and Ondra. Then Ondra and Vlado use there cocks on the rimmers, with Ondra fucking Filp and Vlado working his dick into Steve. Filip sucks Peter as he lays on his back being fucked deep by Ondra's big dick. Steve is really loving how Vlado's big cock feels in his hole, stretching it wide. He gets a turn at sucking Peter's cock as well as Vlado continues to fuck him. Then Vlado gives us that ass for Peter to fuck Steve for a while. Filip wants some cock too and takes a ride on Ondra's rock hard cock. He rides it real good, with Filip continuing to fuck Steve who wanks himself to a lovely cumshot shot. He reaches back and wanks Vlado as Filp pulls out and shoots his cum. Ondra is ready to blow too and wanks himself until he cums over Peter, who sucks the cock dry. Vlado is next, wanking his thick meat, milking the cum right out of it, assisted by Steve who plays with the sticky cum. What a very hot Wank Party with 5 really sexy guys.
... more about Wank Party 2014 #2, Part 2 - WANK PARTY further in this newsletter

Our Coming Soon Set Preview
Jarmil Sladky and Simon Beber are a well matched pairing. We find them walking on a hill overlooking Prague. They stop a while and start to kiss before going home. Once inside they sit and continue their kissing and soon Simon is naked and hard, with Jarmil sucking on his big, thick cock. Then Jarmil gets naked too so that his throbbing cock can get some attention too. They take turns sucking each other, with Jarmil's hole getting some finger as well. Then Simon rims that hot hole. Once it is nice and wet Jarmil sits that hot ass right down on Simon's big cock and rides it. His ass gets stretched wide by Simon's thick cock. As he rides Jarmil's own dick stays rock hard and he wanks it. Then he moves, bending over so that Simon can fuck him real deep, that cock really working the hole good. Jarmil then lays on his back, wanking himself again as Simon continues to fuck his tight hole. With all his wanking Jarmil soon blows a big load as Simon's cock slams in and out of his ass. Then Simon pulls out and drops his cum over Jarmil, milking every last drop out of that big dick. The two of them then go off to shower after a great scene.

OPEN SET WINDOW

Trailer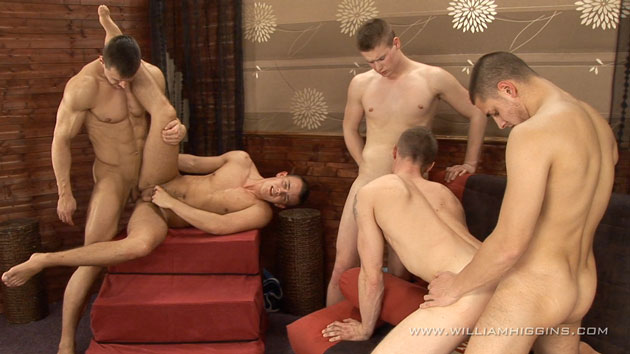 Vlog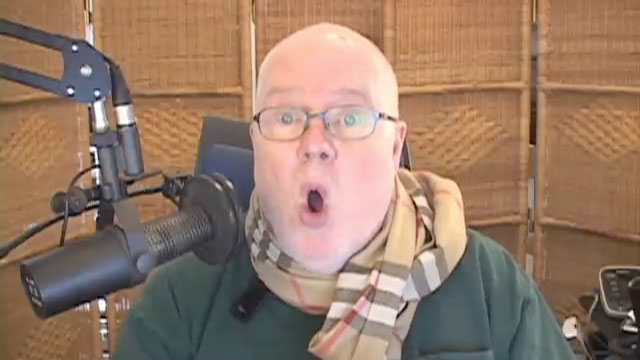 You can watch my Vlog for this Newsletter by clicking above or by going over to the Blog :
http://www.wheuro.com/?p=12986
I'm back from my long weekend to Istanbul. It was wonderful! The weather was PERFECT 22º every day. The people were very friendly. They'd approach you on the street and say, "Mister, let me help you spend your money." If you wanted you could have very pleasant conversations with them without spending any money (trust me on that one). It's all part of Muslim hospitality, which I think is sincere. It takes a bit of getting used to but many men walk down the streets holding hands, arms on each other's shoulders, or even side by side hugging at the waist. I could get used to that. I can say, this is the first day I've been able to walk since returning. I kind of walked myself out.
I almost adopted a cat in Istanbul, but at the last minute she dumped me. Istanbul's streets are full of cats. They don't seem that feral. I can imagine the reception I'd have gotten from Ms. Aida and Ms. Jackie if I'd brought a cat back with me.
Those of you who've been to Prague will appreciate this story. In Istanbul, they have very modern, very cheap trams going practically everywhere. To enter the trams, you must first put a token on an Istanbul card in a turnstile. Each tram stop has two turnstiles, one at each end. They are watched by guards with clubs. The manager of my hotel told me he'd just returned from Prague and really enjoyed riding the free trams. I told him: They're not free. If they'd caught you, you'd have been fined 700 Kcs. He was gob smacked there are no turnstiles for Prague's trams. No, there aren't and that's probably the reason why the tram company loses so much money.
My favorite part of the trip was the final night when we went to a performance of Whirling Dervishes at the old terminal of the Orient Express. What a coincidence, I arrived at that terminal when I took the Orient Express to Istanbul in 1969. By the time I rode on it, it was an old run down wreck of a train. Nothing at all special about riding it. The Dervishes seemed to by young, apprentice dancers. Didn't bother me at all. I fell in love with one of them. I've made a video of the entire performance and posted it to YouTube. See if you can pick my new husband. The video is still compressing, so it won't be on line for a few hours after the Newsletter is published. One of my companions said, if you post the entire performance, everyone will fast-forward thru. That's what I've done. Later I'll edit a shorter version, but that would have taken more time and I wouldn't have gotten it finished by the Newsletter deadline.
http://www.wheuro.com/?p=12984
By Tuesday, I'll have posted my usual travelogue to YouTube about Istanbul.
Meanwhile down to work:
Today is my first Newsletter where the updates page has lots and lots of videos shot in 4K. Part two of Wank Party 2014 #2 is first up today, and what a great scene it is too. That is followed by a wonderful erotic video with Lorenzi Balducci (4K). Jan Kuna, a very handsome guy comes next, with his sessions stills shoot. And then on last Tuesday's Newsletter we also had two scenes shot in 4K. Coming soon are Simon and Jarmil.
We have three very good castees too, they are Dieter Muller, Jan Kramer and Pavel Horal. All of the guys look very good today but, for me, the clear winner today is Dieter Muller.

REMEMBER YOUR CAN ALWAYS CHECK THE OLD WH WEBSITE AT:
NEW SETS AT STR8HELL.COM

Members of str8hell.com get full access to the site and to the full archive of more than 2500 sets on Czech Guys Next Door web site, at:
http://archive.czechguysnextdoor.com/
Non-members can access str8hell.com and browse the complete content, including free video previews and some free photos for each set. Non-members can also search the site, and are able to buy any sets they like, without taking out a full membership. Paying only for the sets you really want to see.
Sincerely
William Higgins

BurnDVD.tv Website Latest Updates


DOWNLOAD AND BURN VIDEOS TO DVD OR DOWNLOAD OUR VIDEOS IN FULL HD 1920x1080P!
Special Offer for William Higgins Newsletter Readers
William Higgins Newsletter readers are able to obtain a discount on the price of BURNDVD downloads by using the coupons that we will be publishing in each Members Newsletter. The coupon published in each newsletter will be valid for a period of 7 days.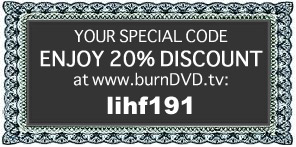 Copy today's coupon code here: lihf191

Our Partners:

PLEASE PROCEED TO THE NEXT PAGE FOR THE LATEST WilliamHiggins.com UPDATES