Friday, October 31, 2014 - Paul and Martin - FULL CONTACT

Paul and Martin - FULL CONTACT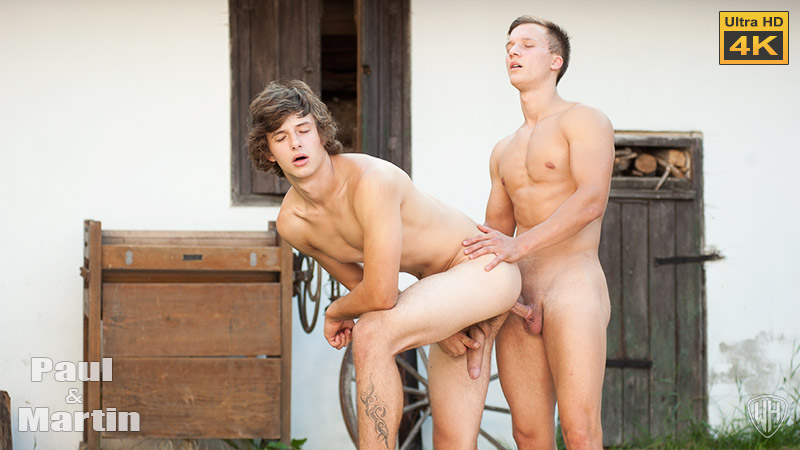 Paul Belonek and Martin Merlot are enjoying some time in the garden, but rueing the fact that there is no snow as they can't use the sleigh. But they find some other way of entertaining each other. Paul goes over to Martin and starts to kiss him, and gropes him in his cut-offs. Martin lays there and enjoys it at Paul kisses all down his body and then on the mouth again. Martin's cock is out of his shorts, and rock hard, as Paul moves back down, to suck on it. His hot lips encase the cock shaft, moving up and down on it. Martin's cock is so rock hard as Paul sucks. As Paul stands Martin's cock is shown in it's fully glory. Paul drops his shorts and his own massive tool is revealed, thick and hard. Martin is quickly sucking on it for all he is worth. Then Paul fucks that monster as far down Martin's throat as he can. Martin lays back down, and continues to suck on Pauls massive cock. Paul leans over to complete the 69, working his mouth all over Martin's throbbing cock. Paul wants to feel Martin's dick in his ass, so he sits on it, riding up and down. Martin fucks up into that sexy ass as well, stretching the hole wide. As his thick cock really stretches Paul's hole Martin reaches round and wanks on his buddies big dick. Changing position has Martin ramming his dick in that ass, from behind, with Paul wanking himself hard. It feels so good that Paul is soon dumping his hot cream all over the grass. Then Paul lays on the sleigh, so Martin can fuck him missionary style. That cock works in and out of his ass, going nice and deep. Martin keeps up the fucking, till his balls are so tight he just has to explode. He pulls out and shoots his hot cum over Paul's balls. Then he leans forward and kisses his buddy to end a lovely scene.
... more about Paul and Martin - FULL CONTACT further in this newsletter

Our Coming Soon Set Preview
Ivan Mraz and Zdenek Bodbaba are in a party mood, and start dancing as the begin to strip the clothes off each other. With tee-shirts off they kiss and hold each other. Then Zdenek's pants are lowered, allowing his hard cock to flop out. Ivan takes his pants off too and we see that he is rock hard as well. They sit on the sofa and wank each other for a moment before Zdenek leans over and starts sucking on Ivan's throbbing cock. Then he sits up and Ivan takes a turn on his cock. His mouth closes around the cock and his head starts to bob up and down on it. He licks the shaft up and down too, before returning to sucking. When he has had enough, for a while Zdenek takes over again, sucking on Ivan's tight balls, as well as his big cock. Then Ivan takes each of Zdenek's feet in turn and kisses them. Zdenek returns the favour and then they move to 69. Ivan is on top, his dick in Zdenek mouth, as he as he suck that hard cock. Ivan then turns and offers his sexy ass up for some action. Zdenek lines his rock hard cock up with Ivan's eager hole and slides it deep inside. Then he starts to fuck that hot ass, stretching it wide. Ivan loves cock in his ass and reaches back to Zdenek's hot chest, encouraging him to fuck deeper. He pounds that ass hard as he leans forward to kiss Ivan. Then they change position so that Ivan can slide his ass down on Zdenek's big pole. He rides up and down on it, with his own cock rock hard and bobbing around, until Zdenek reaches round to wank it. Ivan comes off that cock and lays on his back, legs up, so that Zdenek can ram his dick in again. He fucks that ass as Ivan wanks himself until his hot cum shoots up his chest. Zdenek pulls out and wanks his cock shooting a big load all over Ivan's hot body. Then they kiss again after a hot fuck before going to take a shower.

OPEN SET WINDOW

Trailer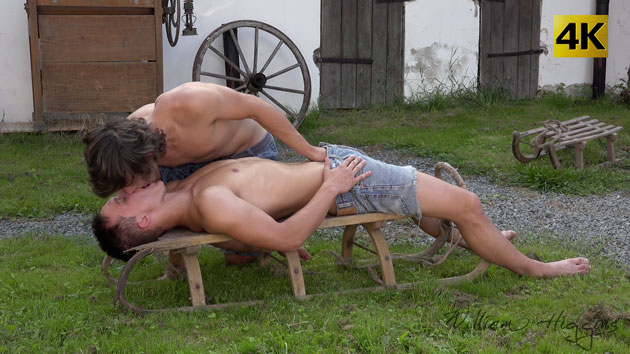 Vlog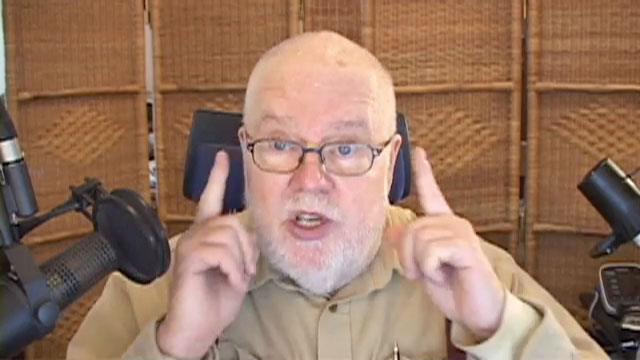 You can watch my Vlog for this Newsletter by clicking above or by going over to the Blog :
http://www.wheuro.com/?p=13581
Yesterday, the CEO of Apple, Tim Cook, officially came out as gay. This is great news for our team. Good on you, Tim. Almost makes me happy I bought the new iMac. Now, Sister Tim, as the late great Chuck Holmes would have addressed him, why not lighten up on the late Steve Jobs faux jihad against porn. I think I quote Jobs almost exactly, 'we don't want porn on any of our devices and neither to you.' Please, Steve, speak for yourself. I want lots of porn on all my devices. That was the end of iPads and iPods for me, never hankered after an iPhone. I've gone with Apple computers because they're so good and Apple can't restrict what you do with them. I always thought Job's Puritanism was more than a bit rich for a man who started his career marketing a device to steal long distance phone calls, a felony. Legend is, when the heat got a little too close he switched to computers. So, Sister Tim, give us a break. In case you didn't know it, fags LOVE porn. Tim Cook:
Speaking of the new iMac, the transfer has gone much less painlessly than I'd expected. But as of this writing, I haven't had the nerve to pull the trigger. I'm doing the Newsletter on the old computer. I'll try to switch over on the weekend. The new computer is sitting on the other desk in my office. At this time, without much experience, I'd say the new iMac is worth all of the praise and then some.
Then the New York times had an extensive article this morning regarding why Internet service in the USA is so lousy. The USA had the curious argument that creating monopolies or duopolies would spur the monopolists to invest in infrastructure and speed. Ha, ha, ha, and I might add ho, ho, ho. And who is the man in charge of deciding the policy on Net Neutrality? Why a former lobbyist for the ISPs, of course. Internet speed:
We have a great line-up today, and start with Paul Belonek and Martin Merlot. They are followed by Jakub Moravec in his erotic video and Vilem Tel with his session stills.
We have a very good selection of castings too, with Ivo Ivanovic, Tomas Drako and Milan Potok. All three of them look good but I opt for Milan Potok as my pick for today.
REMEMBER YOUR CAN ALWAYS CHECK THE OLD WH WEBSITE AT:
NEW SETS AT STR8HELL.COM

Members of str8hell.com get full access to the site and to the full archive of more than 2500 sets on Czech Guys Next Door web site, at:
http://archive.czechguysnextdoor.com/
Non-members can access str8hell.com and browse the complete content, including free video previews and some free photos for each set. Non-members can also search the site, and are able to buy any sets they like, without taking out a full membership. Paying only for the sets you really want to see.
Sincerely
William Higgins

BurnDVD.tv Website Latest Updates


DOWNLOAD AND BURN VIDEOS TO DVD OR DOWNLOAD OUR VIDEOS IN FULL HD 1920x1080P!
Special Offer for William Higgins Newsletter Readers
William Higgins Newsletter readers are able to obtain a discount on the price of BURNDVD downloads by using the coupons that we will be publishing in each Members Newsletter. The coupon published in each newsletter will be valid for a period of 7 days.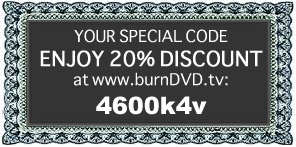 Copy today's coupon code here: 4600k4v

Our Partners:

PLEASE PROCEED TO THE NEXT PAGE FOR THE LATEST WilliamHiggins.com UPDATES