Friday, August 28, 2015 - Wank Party 2015 #06, Part 2 RAW

Wank Party 2015 #06, Part 2 RAW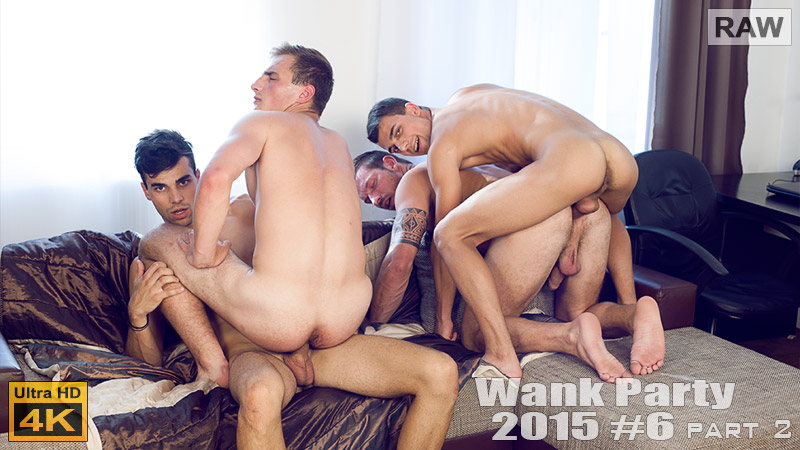 In part 2 of Wank Party 2015 #6, which features Rado Zuska and his brothers Petr and Romi, as well as Vaclav Chovanec we join them all as Rado lays on his side, taking Petr's throbbing cock deep in his ass. Vaclav is also bent over with Romi fucking his hot hole. Romi's dick slides in and out of Vaclav's tight hole going nice and deep, with all the guys moaning as they enjoy the hot sex. Petr's dick stretches Rado's ass nice and wide, pounding it hard. Vaclav takes Romi's dick real well. pushing his ass back to get more. Then it is all change as Petr sits, for Vaclav to climb on and ride his big cock. Rado kneels on the sofa for Romi to fuck his hot hole.Romi's dick is deep in Rado's ass, working it well, as Vaclav's ass slides up and down on Petr's shaft. Petr thrusts his cock in and out of Vaclav's ass, as hard as he can. Then Vaclav takes over again, riding the dick. He then lays on his back and wanks his cock as Petr fucks him hard. Rado is on his back too for Romi to give it to him hard. Vaclav's wanking soon has him shooting his creamy load all over his belly. Petr continues to pound that sexy ass and then he pulls out to shoot his cum over Vaclav's cocka nnd balls. Romi is continuing to fuck Rado and then pulls out and dumps his hot load over that sexy ass hole. Rado drops one leg and grabs his own still dick and wanks it to release a lovely creamy load of sticky cum, all over his belly. Then the four of them go to the shower to help each other clean up after a very hot session.
... more about Wank Party 2015 #06, Part 2 RAW further in this newsletter

Our Coming Soon Set Preview
Vaclav Chovanec is in the fitness room doing some weights, with Milen Petrof. They take turns on the weight, spotting each other as well. As Vaclav finishes one set he comments on their muscles and feels Milen's biceps. Then they start to kiss, with Vaclav kissing down Milen's sexy chest until he reaches the pants. He opens the pants and Milen's massive cock flops out. Vaclav is quick to start sucking on that dick, with the big balls swinging as he works. His mouth wraps tightly around Milen's cock as he sucks it. Vaclav wanks the cock too and licks the head. He then stands and kisses Milen again. As Vaclav rests against the training bench Milen kisses him and pulls down his jeans to allow Vaclav's hard cock out. He sucks on that cock working it real well. Vaclav's balls are tight against the shaft of his thick cock as Milen sucks him. Vaclav then sits and leans back on the bench, with his legs up, for Milen to slide his big dick deep into the waiting ass. Milen fucks that sexy ass deep as Vaclav moans with pleasure. Vaclav wanks himself hard as Milen keeps up his pounding of that ass. Milen's cock really stretches Vaclav's hole, going all the way in. Vaclav then turns over, straddling the bench as he bends over for Milen to fuck him some more. Milen works that hot hole, holding on to Vaclav's wrists to pull himself deep into that ass. They move again, with Vaclav bent over, wanking himself hard and fast as Milen continues to fuck him. Vaclav keeps wanking his thick meat, until he cums with Milen's dick deep in his hole. Milen keeps up the hard fucking and then he pulls out to shoot his creamy load all over Vaclav's ass. Then they both go off to the shower and wash each other, still enjoying some hot kisses as they get clean.

OPEN SET WINDOW

Trailer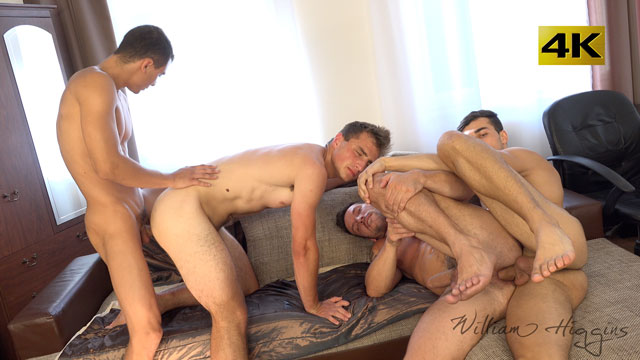 Vlog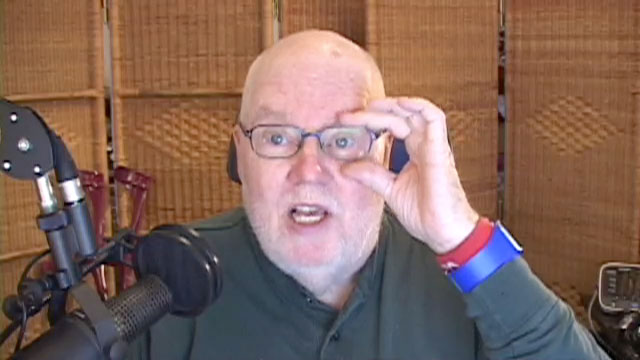 You can watch my Vlog for this Newsletter by clicking above or by going over to the Blog :
http://www.wheuro.com/?p=14966
I'm having to put a rush on the Newsletter tonight because we have so many guests in town, and I've been shooting the breeze with them. No, the knee is no better, Monday, I go for first lubricant shot. Knock on wood.
Oh, yes, besides my two Tumblr Blogs, I'm starting a Twitter Blog. One of my guests showed me how to use Twitter and it's a lot easier than I'd thought it would be so stay tuned for my Twitter feed.
Part 2 of Wank Party 2015 #6, featuring the three Zuska brothers and Vaclav Chovanec is a great start to today's newsletter. They are followed by a lovely video featuring Denis Menerov, and then a stills shoot with Vilda Molek.
Our castings today are Stano Bielik, Filip Ostry and Jean Luc. They all look good but my pick for today will be Stano Bielik.
REMEMBER YOUR CAN ALWAYS CHECK THE OLD WH WEBSITE AT:
NEW SETS AT STR8HELL.COM

Members of str8hell.com get full access to the site and to the full archive of more than 2500 sets on Czech Guys Next Door web site, at:
http://archive.czechguysnextdoor.com/
Non-members can access str8hell.com and browse the complete content, including free video previews and some free photos for each set. Non-members can also search the site, and are able to buy any sets they like, without taking out a full membership. Paying only for the sets you really want to see.
Sincerely
William Higgins

WHVideoShop.com Website Latest Updates


DOWNLOAD OUR VIDEOS IN FULL HD 1920x1080p FROM ALL 6 SITES!
Special Offer for William Higgins Newsletter Readers
William Higgins Newsletter readers are able to obtain a discount on the price of BURNDVD downloads by using the coupons that we will be publishing in each Members Newsletter. The coupon published in each newsletter will be valid for a period of 7 days.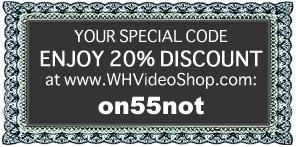 Copy today's coupon code here: on55not

Our Partners:

PLEASE PROCEED TO THE NEXT PAGE FOR THE LATEST WilliamHiggins.com UPDATES