Tuesday, June 30, 2015 - Viktor and Vilem - FULL CONTACT

Viktor and Vilem - FULL CONTACT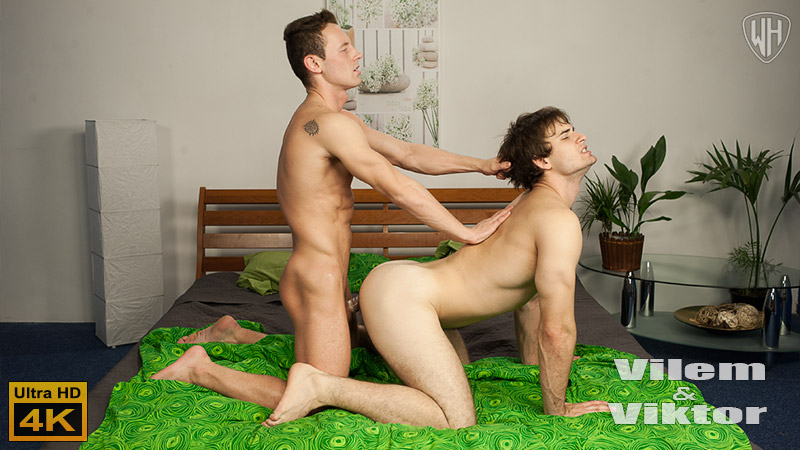 The hot and hunky straight guy Viktor Burek is taking a shower and is then joined by the equally sexy Vilem Tel. As the water cascade over them they start to feel each other's bodies and then kiss. Viktor works his way down Vilem's body, taking his cock in his mouth. Viktor's sucking soon has Vilem's dick rock hard. It is one very thick beauty and Viktor does a great job of sucking it. Then Vilem returns the favor, sucking Viktor's throbbing cock. He licks at it and swallows the head, working his hot mouth over it. Then he sucks on the balls as well. Then, with both cocks rock hard they dry each other and move to the bed. Once there Vitkor is soon sucking on Vilem's big cock again, before they move to a 69. Vilem is then ready for more, he wants some ass and Viktor willingly makes his available. Vilem fucks that ass with his big fat cock, going nice and deep . After fucking doggy style for a while they move to missionary as Vilem continues to work Viktor's hot hole. Viktor wanks himself too, as he gets fucked deep. As his wanking speeds up Viktor feels that big cock really pounding his ass. Then Viktor's dick releases its'hot, creamy cum. Vilem continues to fuck that tight ass until he is ready to cum too. Pulling out he shoots his load over Viktor's cock and balls. Then he leans forward to kiss his once again to end a lovely scene.
... more about Viktor and Vilem - FULL CONTACT further in this newsletter

Our Coming Soon Set Preview
Milen Petrof and Rosta Benecky are in bed, and Rosta tells Milen that he should not go to school. Instead Rosta leans over to kiss his friend. He moves down to kiss Milen's chest and then releases his hard cock from his underwear. Rosta's mouth encloses the cock, sucking on it. Then he removes the underwear and returns to sucking on that stiff dick. Rosta then removes his own underwear, revealing his massive cock and moves over Milen so that they can enjoy a 69. He sucks hard on Milen's cock as his own is in his friends mouth too. Milen moves to sit on the bedhard, so that Rosta can suck him some more. Rosta is loving that dick, looking up into Milen's eyes as he sucks. Milen grabs Rosta's head and pulls it onto his cock. Then they swap places, so that Rosta can have his huge pole sucked again. Rock hard it fills Mien's mouth. He sucks and licks that big dick as the heavy balls hang below. As they move again Rosta goes on his knees, for Milen to fuck his hot ass. Milen takes that ass from behind, plowing his cock deep into the waiting hole. Then Rosta turns over onto his back and Milen fucks him some more. Rosta wanks his cock as his ass gets fucked deep and hard. He keeps wanking and soon works up a big load that he releases over his left leg. Milen keeps fucking that sexy ass until he is ready to cum too. Then he pulls out and shoots his hot load over Rosta. He milks his cock dry and leans over to kiss Rosta before they both go to the shower to clean up.

OPEN SET WINDOW

Trailer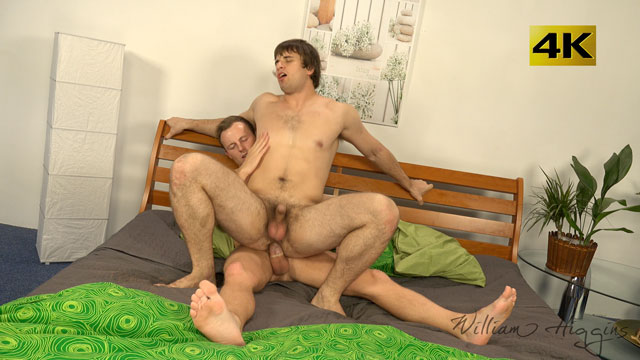 Vlog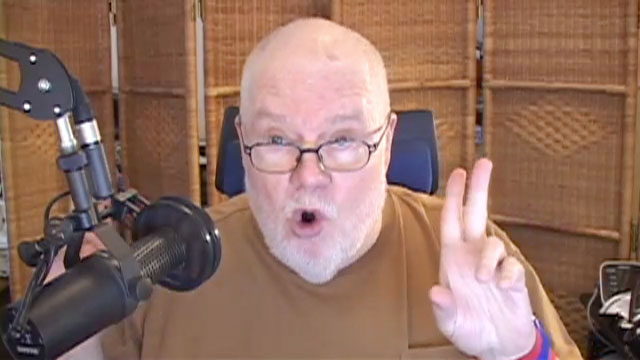 You can watch my Vlog for this Newsletter by clicking above or by going over to the Blog :
http://www.wheuro.com/?p=14689
I'm under the gun today. We're shooting our July Wank Party. They guys are outside shooting a little B Roll. I'm waiting for them to get back to the studio so I can do some directing and shooting of Backstage. So, I'm putting a rush job on the Vlog today so the backoffice guys can put the Newsletter to bed early this afternoon.
In a very good newsletter today a great duo with Viktor Burek and Vilem Tel. Then we see a very hot pairing, in a wrestling match, Nils Edberg and Tom Vojak. They are followed by Charli Lomoz in his erotic video and Villibald Athlon with his session stills.
Our castings today are Lada Berko, Stano Vit, Milen Sokol and Ron Mark they are all very different and some very good candidates amongst them. My pick for today is Milen Sokol.

REMEMBER YOUR CAN ALWAYS CHECK THE OLD WH WEBSITE AT:
NEW SETS AT STR8HELL.COM

Members of str8hell.com get full access to the site and to the full archive of more than 2500 sets on Czech Guys Next Door web site, at:
http://archive.czechguysnextdoor.com/
Non-members can access str8hell.com and browse the complete content, including free video previews and some free photos for each set. Non-members can also search the site, and are able to buy any sets they like, without taking out a full membership. Paying only for the sets you really want to see.
Sincerely
William Higgins

WHVideoShop.com Website Latest Updates


DOWNLOAD OUR VIDEOS IN FULL HD 1920x1080p FROM ALL 6 SITES!
Special Offer for William Higgins Newsletter Readers
William Higgins Newsletter readers are able to obtain a discount on the price of WHVideoShop downloads by using the coupons that we will be publishing in each Members Newsletter. The coupon published in each newsletter will be valid for a period of 7 days.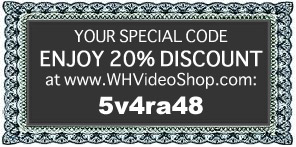 Copy today's coupon code here: 5v4ra48

Our Partners:

PLEASE PROCEED TO THE NEXT PAGE FOR THE LATEST WilliamHiggins.com UPDATES