Tuesday, March 31, 2015 - Hugo and Radan RAW - FULL CONTACT

Hugo and Radan RAW - FULL CONTACT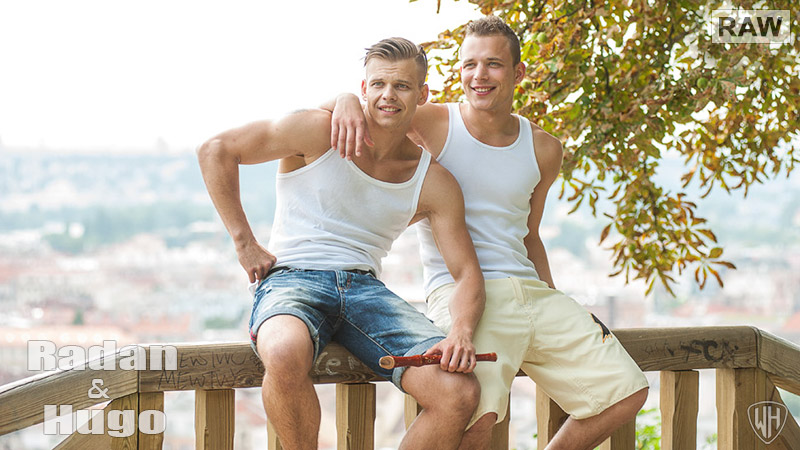 Hugo Antonin is sitting up on Petri Hit playing his recorder. Radan Flex approaches and asks about playing it. He has a try, but has other things in mind and kisses Hugo, who responds eagerly. The decide to climb further up the hill, to a more secluded spot, where they find a blanket that they can use. They sit down on it and begin to kiss again. They are soon bare chested and rubbing each other's crotches as they kiss. Then Hugo removes his shorts to expose his rock hard cock. Radan leans over and takes it in his mouth to suck it. His mouth wraps tight around the big, thick cock as he sucks it. Hugo then helps Radan off with his shorts and returns the favour. He shows that he really sucks well too, working hard on Radan's stiff one. As he sucks that dick Hugo wanks himself. He licks up and down Radan's shaft and sucks on the balls too. Then they kiss again and get into a spoon position so that Hugo's big cock can slide deep into Radan's hot ass. That cock fucks Radan's eager hole deep and hard, opening the hole real well. As he fucks Radan's ass Hugo reaches over and wanks him too. Then Hugo lays on his back and Radan sits on that big cock so that Hugo can continue to fuck his hot ass. Radan's dick stands proud as his hole is pounded. Then his ass rides on that cock, sliding up and down the shaft, the hole stretched wide. His own cock is still rock hard and flops from side to side as he rides Hugo's. Moving to missionary position the fucking continues, with Hugo really working that hot hole. Radan cant get enough of that big cock and rides it again until Hugo is ready to cum. He pulls out and shoots his hot cream all over himself. Then Radan wants to cum too and he wanks himself until his releases his juice. They lay side by side, kissing as we leave them to rest.
... more about Hugo and Radan RAW - FULL CONTACT further in this newsletter

Our Coming Soon Set Preview
Romi Zuska is enjoying a shower in his flat, holding the the hose with the water running over him. He soaps his sexy body, rubbing the soap into his cock and then his ass. Then he washes the soap off and walks into the bedroom where he finds Jirka Mendez. Jirka stand up from the bed and begins to kiss Romi. He sits on the bed and has a quick suck on Romi's cock. Then he leans back, his own dick already very hard, for Romi to suck him. Romi's mouth wraps around that hard cock and works it well. He licks the cock and laps at Jirka's balls. Licking, sucking nad wanking on that cock has Jirka feeling so good and he fucks it into Romi's hot mouth. Romi does a great job of sucking and his own cock gets very hard too. Jirka begins to suck it, his head bobbing up and down, as the balls are tight around the base. The move to 69 with Romi on top, as they each eagerly suck the other. Jirka pulls as Romi's ass cheeks and rubs over his tight hole. Then Jirka lifts his legs in the air to offer up his sexy hole. Romi is quick to start rimming the ass, his tongue lapping at the hole. With Jirka moaning a little he slips a finger into that tight hole and sucks on the cock some more. Jirka then turns over, and Romi slides his throbbing cock deep into Jirka's tight ass. He fucks that sexy ass, stretching it wide as Jirka wanks himself. Jirka moans as he takes that cock deep in his hole, with Romi spanking his ass as he fucks. Then Romi lays down so that Jirka can ride his cock. Jirka wanks himself as his ass slides up and down on Romi's pole. He wanks hard and fast as his hole works on Romi's hard cock. Romi thrusts his cock up into that ass and they move to doggy for him to fuck even deeper. That pushes Romi over the edge and he pulls out to shoot his hot cum over that sexy ass. Jirka turns around and kisses his partner again to end a lovely scene.

OPEN SET WINDOW

Trailer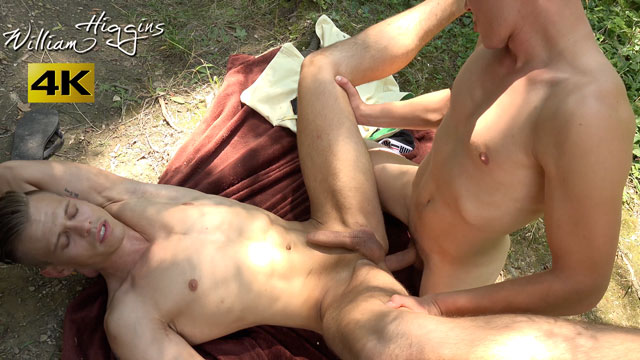 Vlog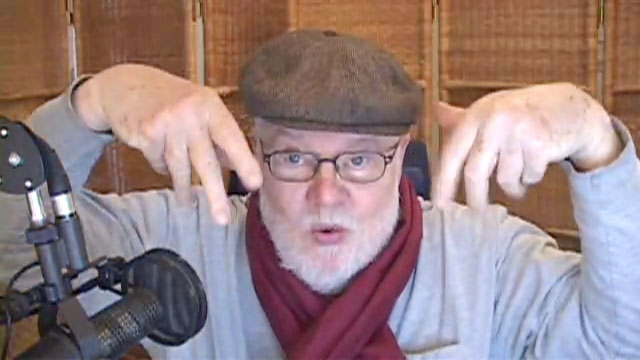 You can watch my Vlog for this Newsletter by clicking above or by going over to the Blog :
http://www.wheuro.com/?p=14284
Tomorrow, April Fools Day, is Aida's tenth birthday. My how time flies when you're having fun. April Fools always seem the perfect day for Aida to have been born. The old girl is in excellent health. Even her thyroid condition has greatly improved. She's had that condition since she was a young girl. Aida has recovered from cancer. She's never had the joint problems which are so common with Goldens and which plagued Buddy so much. We're looking forward to many more years together. Here's a photo of Aida, taken by Marc from Holland shortly before Christmas: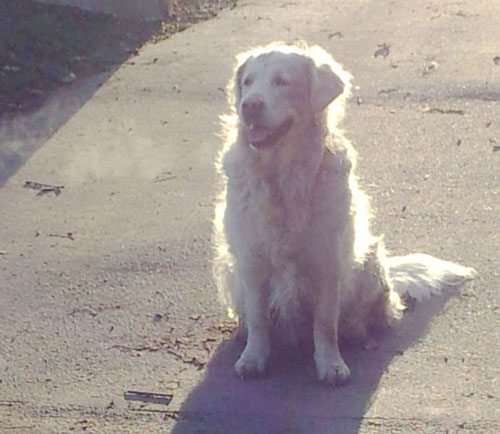 Hugo Antonin tops Radan Flex in a great duo to lead off the newsletter today. That is followed by Viktor Hugo in his massage. Then we have twins Peter and Jean Bazelan in their erotic video. To complete today's line-up we have the very sexy Paul Hunter in a lovely session stills shoot.
For our castings today we have another four very nice guys. They are Ian Boton, Igor Pacek, Paul Hunter and Standa Dvorak. They all look very good indeed, but my pick of the day goes to the lovely Paul Hunter.

REMEMBER YOUR CAN ALWAYS CHECK THE OLD WH WEBSITE AT:
NEW SETS AT STR8HELL.COM

Members of str8hell.com get full access to the site and to the full archive of more than 2500 sets on Czech Guys Next Door web site, at:
http://archive.czechguysnextdoor.com/
Non-members can access str8hell.com and browse the complete content, including free video previews and some free photos for each set. Non-members can also search the site, and are able to buy any sets they like, without taking out a full membership. Paying only for the sets you really want to see.
Sincerely
William Higgins

WHVideoShop.com Website Latest Updates


DOWNLOAD OUR VIDEOS IN FULL HD 1920x1080p FROM ALL 6 SITES!
Special Offer for William Higgins Newsletter Readers
William Higgins Newsletter readers are able to obtain a discount on the price of WHVideoShop downloads by using the coupons that we will be publishing in each Members Newsletter. The coupon published in each newsletter will be valid for a period of 7 days.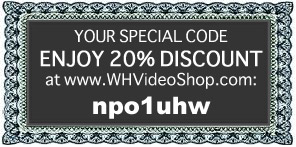 Copy today's coupon code here: npo1uhw

Our Partners:

PLEASE PROCEED TO THE NEXT PAGE FOR THE LATEST WilliamHiggins.com UPDATES