Friday, November 27, 2015 - Wank Party 2015 #09, Part 2 RAW

Wank Party 2015 #09, Part 2 RAW - WANK PARTY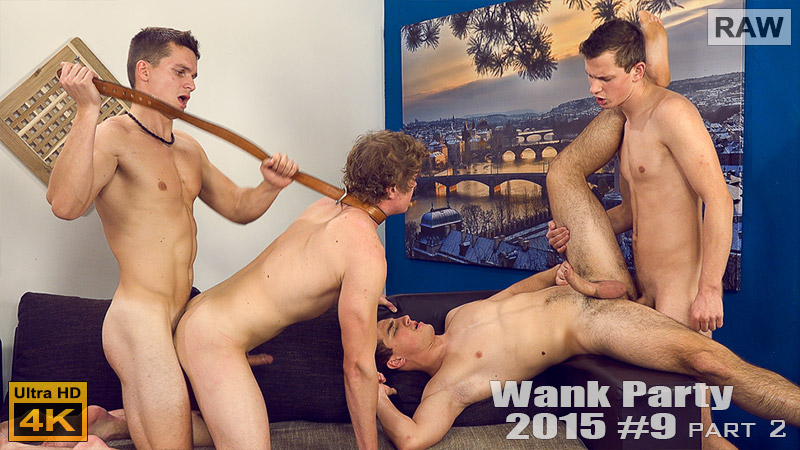 Continuing Wank Party 2015 #9 featuring Denis Develo, Laco Meido, Vaclav Chovanec and Patrik Maly, we join part 2 ad Denis is busy sucking on the cocks of Laco and Patrik as he has his ass rimmed by Vaclav. The it is all change as Vaclav lays down to have his ass filled by Laco's big cock. Patrik moves onto his knees and takes Denis' dick deep in his ass. Laco's cock really works Vaclav's hole as Denis pounds away at Patrik's. Everyone is moaning as they fuck, with Patrik's dick bouncing up and down as Denis works his hole. Denis uses a belt on Patrik's ass too as Laco keeps slamming his dick into Vaclav's hole. Then Denis loops the belt around Patrik's neck to give him extra leverage. Patrik moves over so he can suck Vaclav's hard cock as they both get dicks in there asses. Then they swap partners with Patrik on his back getting fucked deep by Laco and Vaclav takes a ride on Denis' throbbing cock. Denis wanks Vaclav as that ass slides up and down on his dick. Patrik is taking it well too, and wanking himself as he gets his hole filled. Vaclav gets of Denis and turns before remounting that big cock. Denis really slams his cock up Vaclav's bumper chute, opening it up real good. Moving again we see Denis on his knees, with Vaclav fucking his tight ass. Patrik has moved too, but is still on his back with Laco pounding his ass. He wanks himself hard as Laco keeps up his hard fucking. Vaclav and Denis swap places again, so that Denis' big dick gets more of that hot ass. Denis it ready to dump his load and pulls out of Vaclav's ass to shoot his cum over it. Then he slides his dick back inside that open hole. Patrik has built up a big load and shoots all over himself as Laco keeps up his fucking. Then sends Lavo over the edge too and he pulls out to shoot his cream over Patrik. He leans down and kisses him after a hot fuck, then they all stand an kiss some more before going off to the shower to clean up.
... more about Wank Party 2015 #09, Part 2 RAW - WANK PARTY further in this newsletter

Our Coming Soon Set Preview
Lorenc Byro is a real sex pig, he loves nothing more than some hot, steamy sex. That is exactly what he gets in this video with Paul Hunter. Things start off gently, with Paul massaging Lorenc's legs and feet. His hands work the cream into Lorenc's sexy feet and up his hairy legs. Before long Paul's attention has moved to Lorenc's hot chest and then, as Lorenc responds, to his lips too. They kiss and Lorence pulls off Paul's shirt. Paul kisses and licks Lorenc's chest and slips a hand into his shorts too. Then his mouth moves down to bite at Lorenc's cock, through his underwear. That cock seems hard in the shorts as Paul grabs and wanks it. He pulls the stiff dick out of the shorts and is soon sucking it. His lips are tight around the shaft as his head moves up and down. Lorence responds by removing Pauls jeans and underwear and grabbing his rock hard cock. They kiss some more and Lorenc's underwear comes off. Then he lays along the sofa so that Paul can climb over him and enjoy a hot 69. They suck each other real well and then Lorenc wants something more. He raises up and bends over so that Paul can slide his dick deep into the waiting hole. Paul fucks that ass deep and hard, just an Lorenc likes. He moans as the cock slams into his hot, eager hole. Paul is loving that ass and turns Lorenc over to fuck him missionary style. Lorenc grabs his own cock and wanks it fast while Paul continues to pound his hot ass. With that dtikff cock slamming into his hole it doesn't take long for Lorenc to shoot a big creamy load over his left thigh. Paul keeps fucking that ass as Lorence milks his cock dry. The last of the cum drips from Lorenc's cock as Paul pounds away at his hot. Then Paul is ready too, pulling out he shoots his cum all over Lorenc's cock and balls. Leaning forward he kisses Lorenc again and then takes him off to the shower so they can both clean up.

OPEN SET WINDOW

Trailer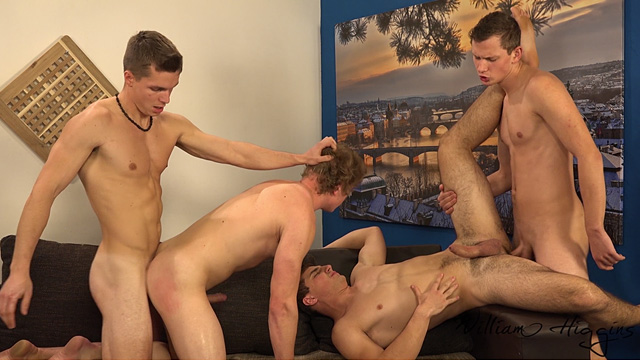 Vlog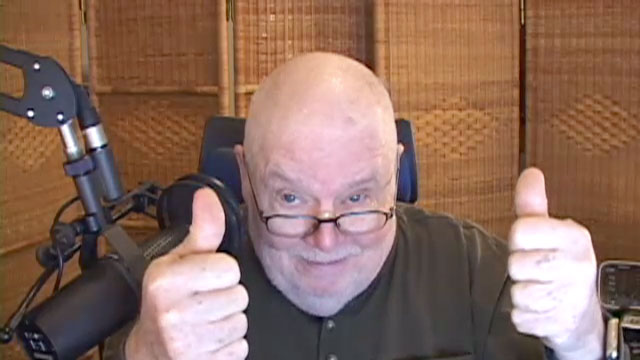 You can watch my Vlog for this Newsletter by clicking above or by going over to the Blog :
http://www.wheuro.com/?p=15405
It's turned quite cold in Prague over the last couple of days. We have several visitors from across the Pond visiting us this Black Friday. Yesterday, an American friend went out to dinner, on Thanksgiving Day, hoping to have turkey schnitzel. Unfortunately, the schnitzel was chicken, a second cousin. But that's the best we could do on short notice. We all sincerely hope all of our members and viewers on the other side of the Pond had a great Thanksgiving and are enjoying Black Friday. Here in Prague, it's just a normal FGIFriday.
Part 2 of Wank Party 2015 #9, with Laco Meido, Denis Develo, Vaclav Chovanec and Patrik Maly is our first offering for today. Then we see Josef Pokor in a very good erotic video, and newcomer Anton Sanek with his session stills.
Our castings today are Nikol Monak and Anton Sanek. Both guys look very good indeed but Nikol is my clear favorite for pick of the day.
REMEMBER YOUR CAN ALWAYS CHECK THE OLD WH WEBSITE AT:
NEW SETS AT STR8HELL.COM

Members of str8hell.com get full access to the site and to the full archive of more than 2500 sets on Czech Guys Next Door web site, at:
http://archive.czechguysnextdoor.com/
Non-members can access str8hell.com and browse the complete content, including free video previews and some free photos for each set. Non-members can also search the site, and are able to buy any sets they like, without taking out a full membership. Paying only for the sets you really want to see.
Sincerely
William Higgins

WHVideoShop.com Website Latest Updates


DOWNLOAD OUR VIDEOS IN FULL HD 1920x1080p FROM ALL 6 SITES!
Special Offer for William Higgins Newsletter Readers
William Higgins Newsletter readers are able to obtain a discount on the price of BURNDVD downloads by using the coupons that we will be publishing in each Members Newsletter. The coupon published in each newsletter will be valid for a period of 7 days.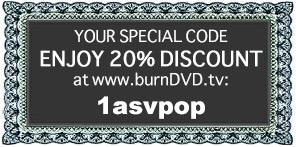 Copy today's coupon code here: 1asvpop

Our Partners:

PLEASE PROCEED TO THE NEXT PAGE FOR THE LATEST WilliamHiggins.com UPDATES