Tuesday, May 31, 2016 - Alan and Viktor RAW - FULL CONTACT

Alan and Viktor RAW - FULL CONTACT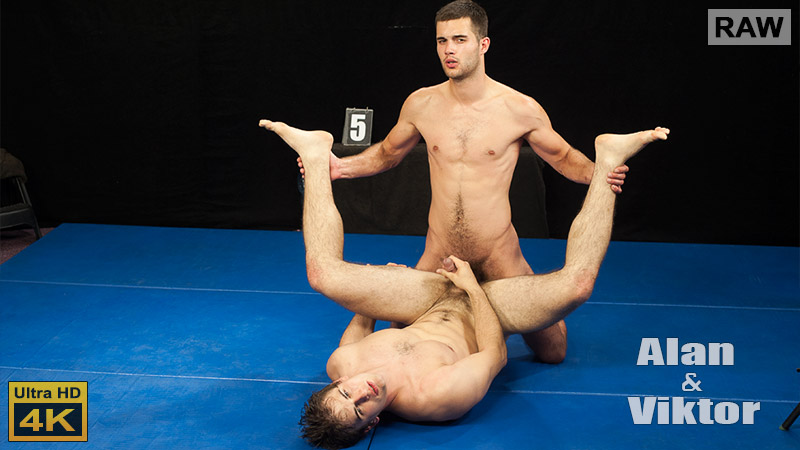 Alan Carly took on Viktor Burek in a submission wrestling match. We have a quick reprise of that match and then watch as the two hot and sweaty bodies embrace each other, after Viktor's victory. They kiss, and rub each other's hot and sweaty body. Alan's cock gets very hard and Viktor drops to his knees to suck on it. He takes the big cock in his mouth and sucks as Alan's hips make a thrusting motion. Alan fucks his dick in and out of Viktor's eager mouth. He moans as his cock feels the pleasure of the sucking. The Viktor stands and they kiss each other again. Alan drops to his knees to return the favor, and suck on some cock. He takes Viktor's cock in his mouth and sucks it voraciously. His head bobs on the swollen dick, taking it all into his mouth. Viktor drops to the mats and is soon on his back, legs in the air, with Alan fingering his hole. Alan fingers it deep and then rims that hot hole too. As he fingers it some more he sucks on Viktor's cock, then it is back to tongueing the hole. Alan's cock is throbbing and needs some action, so it finds its home in Viktor's ass, fucking it standing up. Viktor reaches back and grabs Alan's ass as his hot hole is pounded by that big cock.Loving that dick in his hole Viktor lays on the mats so that Alan can pound his ass some more. He wanks himself as Alan really fucks him deep and hard. That hard fucking sends Viktor over the top and he shoots a huge cumshot all over himself. Then he turns over, onto his belly, for Alan to fuck him some more. That big cock stretches Viktor's ass, as he moans. Alan keeps up his hard fucking of Viktor's hole, until he is ready to cum. Then he pulls out and wanks his cock, shooting the hot cum onto Viktor's ass. Alan milks his cock to release all the cum and then rubs that sexy ass, pulling on the cheeks to check out the hole. He turns Viktor over and kisses him once more before they both go off to the shower.
... more about Alan and Viktor RAW - FULL CONTACT further in this newsletter

Our Coming Soon Set Preview
Milos Ovcacek came in for a screentest with Tomas Decastro. They sit on the sofa and Tomas interviews Milos and then starts to kiss him. They help each other off with their tee shirts and kiss some more. Then Milos jeans comes off and his big hard cock soon has Tomas' mouth wrapped tight around it. He sucks on Milos' cock so well before his jeans comes off too to reveal that his dick is rock hard too. They kiss again as they wank each other's dicks. Then Tomas returns to sucking on Milos. Soon Milos has the chance to suck on Tomas' cock as well and does a great job of it. He really wanks and sucks on the cock before laying along the sofa so that Tomas can climb over him for a 69. Milos' fat cock gets some great sucking as he works on Tomas' as well. Then Tomas lays on the sofa and lifts his legs up for Milos to tongue his tight hole. Milos laps at the hole, while his big cock stays rock hard. He then kneels and presents his cock to Tomas' ass and slides it deep inside. That big, fat, cock really stretches Tomas' hole and fucks him deep. Milos' fucking speeds up as Tomas moans, going in so deep. Having loosened the hole nicely Milos sits on the sofa and Tomas mounts him, sliding his ass down on the fat dick. He rides up and down on that cock and then Milos fucks the ass, pounding upwards into the hot hole. Tomas' cock stands proud as his hole gets a real good work out. Then they move to spoon position with Milos continuing his deep, hard, fucking. Tomas grabs his cock and wanks it as he takes Milos' dick all the way. He soon shoots his creamy cum with that dick deep in his hole. Milos keeps fucking the hot hole and then pulls out to dump his hot cum too. He milks the hot cum out of his cock and over Tomas ass and then takes him off to the shower to clean up after a great screentest.

OPEN SET WINDOW

Trailer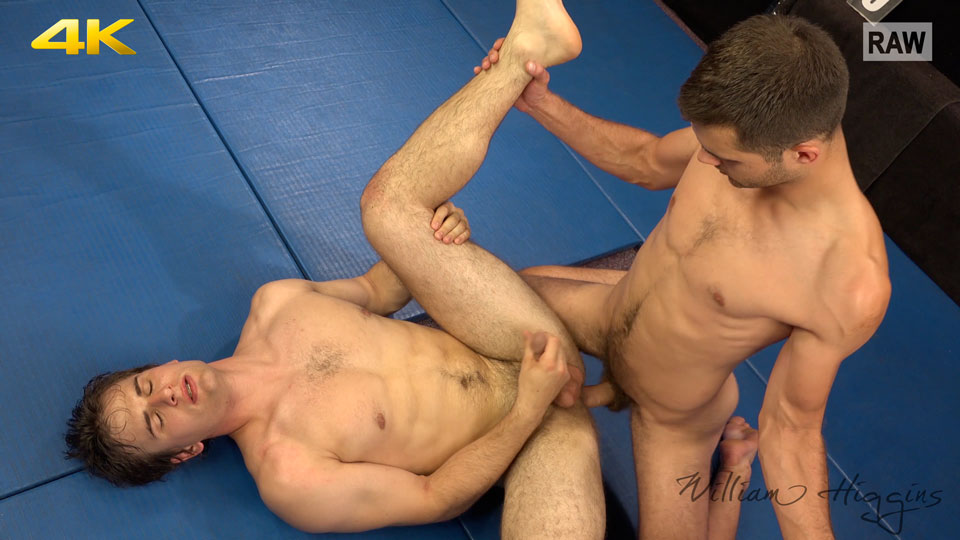 Vlog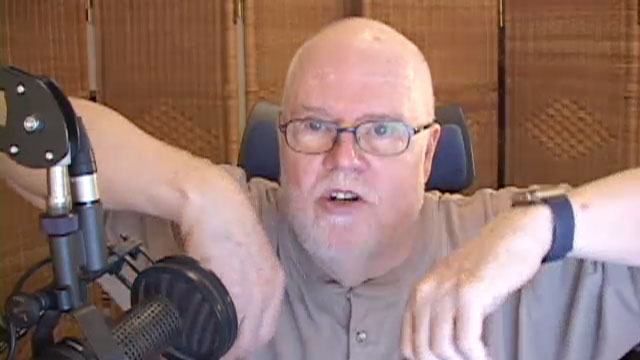 You can watch my Vlog for this Newsletter by clicking above or by going over to the Blog :
http://www.wheuro.com/?p=16218
It's a fantastic, almost summer's day in Prague. I put on short pants and short sleeved shirt for the first time this year. Much better to show off my bionic knee. This is a great Newsletter for a Tuesday or any day. I want to call especial attention to the scene with Rosta and Milan. It's called a 'Soft Duo.' But it is really a 'toy training.' I told the IT department to change it to 'Toy Training,' however, since we hadn't used that category in donkey's years, they couldn't do it. Suffice to say, Milan takes it like a man. He's so handsome, I hope to see him in lots of upcoming shoots where the 'sukating' is the real thing. I'll also comment on the great duo with Alan and Viktor. Alan recently broke his foot (for the second time) while skateboarding. Currently he's on crutches. He's been on them so many times in the past, he's faster than most people can walk.
BTW I walked way more over the past weekend than I have since leaving hospital. It must be said, I paid for it on Monday with lots and lots of soreness. But am better today. Because of my age, I have a free pass to ride the trams, buses, and subways. Over the weekend, I used it for the first time since last August when I busted up my knee. Seems like I spoke too soon, as I write these words, a hard rain is falling outside my window.
https://twitter.com/williamhiggins
https://www.tumblr.com/blog/williamhigginscom
A great duo starts things off today, with Alan Carly and Viktor Burek. Then we have a fantastic toy training scene today, with Milan Manek getting his hole worked hard by Rosta Benecky. That is followed by Petr Courek's helping hand and Petr Parnek with his session stills shoot.
We have two very good castees today, Jaro Vykvet and Zima Skoncil. Both look very good indeed, with my vote going to Jaro Vykvet who we have already seen in a wonderful massage scene.

REMEMBER YOUR CAN ALWAYS CHECK THE OLD WH WEBSITE AT:
NEW SETS AT STR8HELL.COM

Members of str8hell.com get full access to the site and to the full archive of more than 2500 sets on Czech Guys Next Door web site, at:
http://archive.czechguysnextdoor.com/
Non-members can access str8hell.com and browse the complete content, including free video previews and some free photos for each set. Non-members can also search the site, and are able to buy any sets they like, without taking out a full membership. Paying only for the sets you really want to see.
Sincerely
William Higgins

WHVideoShop.com Website Latest Updates


DOWNLOAD OUR VIDEOS IN FULL HD 1920x1080p FROM ALL 6 SITES!
Special Offer for William Higgins Newsletter Readers
William Higgins Newsletter readers are able to obtain a discount on the price of WHVideoShop downloads by using the coupons that we will be publishing in each Members Newsletter. The coupon published in each newsletter will be valid for a period of 7 days.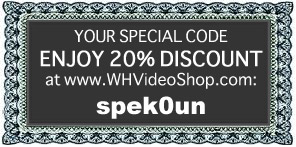 Copy today's coupon code here: spek0un

Our Partners:

PLEASE PROCEED TO THE NEXT PAGE FOR THE LATEST WilliamHiggins.com UPDATES