Tuesday, January 30, 2018 - Alan & Hugo RAW - CZECH UP

Alan & Hugo RAW - CZECH UP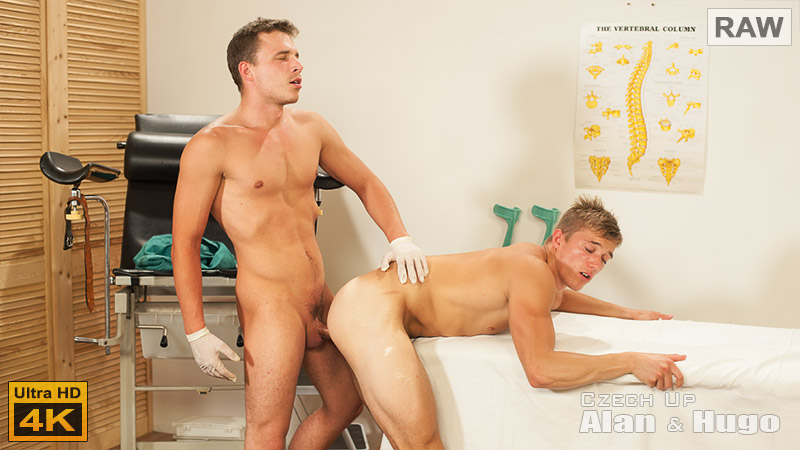 Handsome str8 doctor Hugo Antonin is in his office. He is visited by sexy st8 guy Alan Pekny for a Czech Up. Hugo has a series of questions first, for Alan, and then he starts to examine him. Hugo removes his tee shirt to have his chest checked. Then Hugo feels around Alan's neck and checks his eye movement. Alan then turns and bends over for Hugo to examine his back. Next Alan has to remove his pants and underwear, as Hugo needs to do a prostate examination. With Alan naked Hugo feels around his groin. Then he tells Alan to climb onto the examination chair, with his legs in the stirrups. That exposes his ass for examination. Hugo hasn't had a prostate exam before but is assured that it will be ok. Hugo rubs his fingers over Alan's tight hole. Then he begins to push a finger into the ass hole. It goes in quite deep and then is pulled out. Pushing the finger in again Hugo fucks it in and out, changing fingers too. Then he uses two fingers to really stretch the hole. As he feels the fingers in his ass Alan begins to wank his cock. Hugo pulls his fingers out of that tight hole and leans forward to rim it. Then he takes Alan's cock in his mouth and sucks it. He moves to the side to suck on that cock as he fingers Alan's hole again. Alan loves the feeling of mouth on his dick and pushes Hugo's head down on it. Hugo moves Alan, bending him over the table. He then bares his chest and opens his pants to reveal his stiff dick. That cock is quickly shoved into Alan's waiting ass. Hugo fucks that ass deep with his throbbing cock. He fucks Alan with long, deep, thrusts of his dick. Then Hugo turns Alan onto his back and shoves his dick back into the waiting ass. He stretches that ass wide as he fucks it deep. Alan grabs his dick as he feels the cock fucking his ass. Wanking his cock hard Alan soon shoots his creamy cum onto his belly as Hugo fucks him. Then Hugo pulls out of that hot ass and dumps his hot cum over Alan's hot body.
... more about Alan & Hugo RAW - CZECH UP further in this newsletter

Our Coming Soon Set Preview
Wank Party #92 features Laco Meido, Tomas Salek, Dan Holan and Franta Tucny. In part 2 we join these hot str8 guys as Laco is rimming Dan and Franta sucks on Tomas' cock. Then Franta and Laco swap partners. Laco sits on the sofa and Tomas slides his hot ass down on the stiff dick. At the same time Dan starts to suck on Franta's throbbing cock. Laco's rigid dick stretches Tomas' hole as he rides up and down on that dick. Dan then straddles Franta and sits down on his cock. That hairy ass ride up and down on Franta's cock. Tomas' cock is rock hard as he rides on Laco's. Tomas slides off Laco's dick and kneels on the sofa for Laco to fuck him from behind. Laco's cock pounds Tomas' hole hard and fast as Dan turns around and slides his ass back down on Franta's pole. Tomas hole is stretched wide by Laco's dick as it goes all the way in. Dan's cock is at attention as he slides up and down on Franta's. Laco's ass spreads wide as he pounds away at Tomas hole. Then Dan and Franta spoon for more hard fucking. Tomas lays on his shoulder, legs in the air, to take Laco in his hole. He wanks himself as Laco's cock stretches his ass. Tomas keeps up his wanking and shoots his load while Laco fucks him. The hot, creamy cum shoots onto Tomas chest. Then while Dan is fucked by Franta Laco pulls out of Tomas ass and shoots his cum over the hairy hole. He milks his cock dry and shoves it back into that hot hole. Frants pounds away at Dan's ass. Dan wanks himself as he takes the big dick. Then Dan moves to suck Franta's cock. Soon the hot cum shoots onto his face and he sucks the sticky dick into his mouth. He keeps sucking the cock as Franta's cum coats his face. Then the guys sit around Dan as he leans back and wanks himself to shoot his cum over his left thigh to end a wonderful Wank Party.

OPEN SET WINDOW

Trailer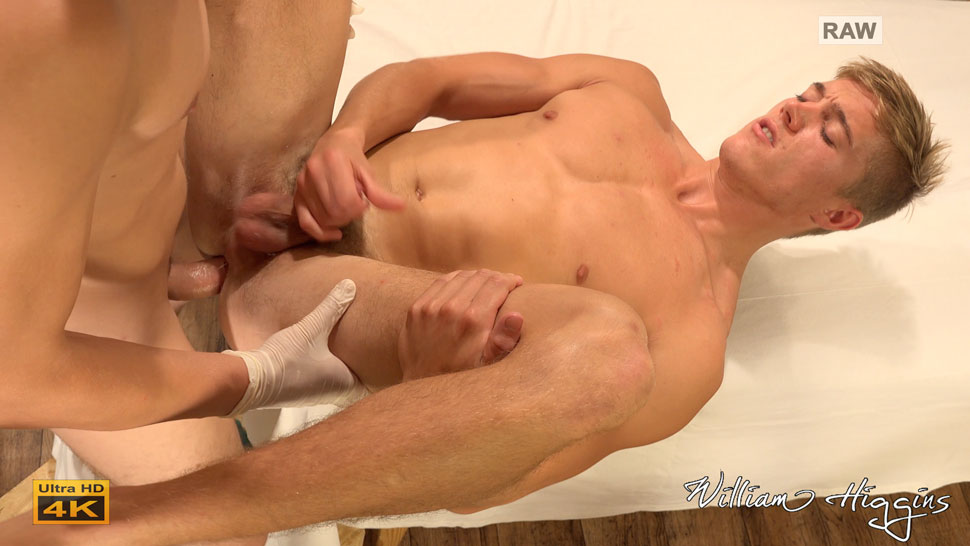 Vlog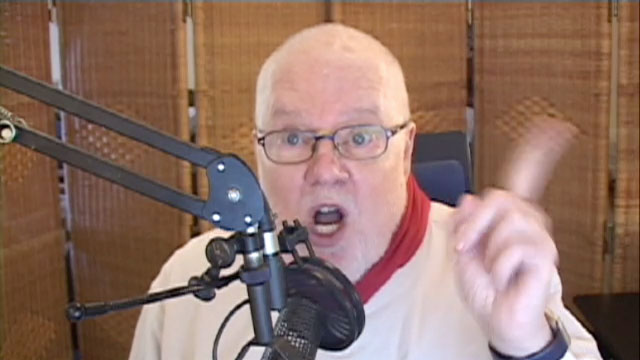 You can watch my Vlog for this Newsletter by clicking above or by going over to the Blog :
http://www.wheuro.com/?p=18503
I want to talk a little bit about Peter Uman: In his erotic solo interview, he stated 'My ass is only for one thing.' Unfortunately, he kept that pledge in today's massage video, or nearly. However, all that is about to go by the wayside. Wait for his Hot Ass video. He really is a construction type worker. He shows up for shoots dressed in his dirty construction uniforms. I must confess, I really want to see his Cherry Busted because he's a bit like what is called a 'Scally.' I'm trusting Miro to maneuver Peter there. Stay tuned.
In a great newsletter today we start off with two very hot str8 guys, Alan Pekny and Hugo Antonin with a Czech Up. Then we see str8 guy Peter Uman being massaged and we follow that with handsome str8 newcomer Ivan Hagla in his erotic solo.
Our castings today are very good indeed, Andrew Evan and Karel Urban. They both look very good indeed, and both make some good wood. Karel Urban is my pick for today, as we have already enjoyed his erotic solo, which was very good indeed.
REMEMBER YOUR CAN ALWAYS CHECK THE OLD WH WEBSITE AT:
NEW SETS AT STR8HELL.COM

Members of str8hell.com get full access to the site and to the full archive of more than 2500 sets on Czech Guys Next Door web site, at:
http://archive.czechguysnextdoor.com/
Non-members can access str8hell.com and browse the complete content, including free video previews and some free photos for each set. Non-members can also search the site, and are able to buy any sets they like, without taking out a full membership. Paying only for the sets you really want to see.
Sincerely
William Higgins

WHVideoShop.com Website Latest Updates


DOWNLOAD OUR VIDEOS IN FULL HD 1920x1080p FROM ALL 6 SITES!
Special Offer for William Higgins Newsletter Readers
William Higgins Newsletter readers are able to obtain a discount on the price of WHVideoShop downloads by using the coupons that we will be publishing in each Members Newsletter. The coupon published in each newsletter will be valid for a period of 7 days.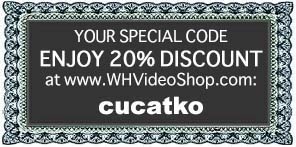 Copy today's coupon code here: cucatko

Our Partners:

PLEASE PROCEED TO THE NEXT PAGE FOR THE LATEST WilliamHiggins.com UPDATES