Tuesday, July 31, 2018 - Petr & Karel RAW - CHERRY BUSTING

Petr & Karel RAW - CHERRY BUSTING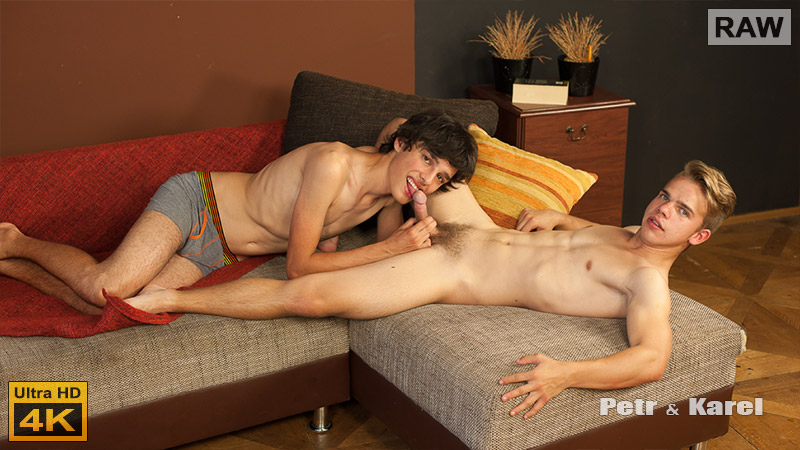 The happy, smiling, cutie str8 guy Petr Ugan gets his cherry busted today by the sexy Karel Omanak. They start off on the sofa, chatting a bit, and then they begin to kiss. They soon get bare-chested too and Karel then gets Petr fully naked. He is quick to go down on Petr's cock and suck it deep into his mouth. Having shown him how it is done Karel gets naked too and his big, hard, cock is ready for Petr's mouth. He gorges himself on that throbbing cock as it slides all the way into his mouth. Then it is time to go further and Karel soon has Petr laying down, legs in the air, to receive that cock in his tight hole. He fucks Petr deep, stretching that hot hole. Then he moves Petr onto his knees and fucks him from behind. Petr takes that dick so well and moves to spoon, so that he can wank himself as he gets his hole fucked. Petr keeps wanking and shoots his creamy load onto his leg. Karel continues fucking that ass until he is ready too, then he pulls out and dumps his hot cum onto Petr's sexy ass. He leans over and kisses Petr to complete his Cherry Busting.
... more about Petr & Karel RAW - CHERRY BUSTING further in this newsletter

Our Coming Soon Set Preview
Gerasim Spartak is a very hunky str8 guy who meets up with another hot str8 guy, Vadim Covrescu. They kiss each other as Gerasim gropes Vadim's crotch. Gerasim lays on the bed with Vadim on top as they continue to kiss. They begin to strip, getting bare-chested. Then Gerasim is fully naked with Vadim sucking on his rock hard cock. His hot mouth sucks on the cock and licks the balls and the shaft of that big cock. Then Gerasim gets Vadim fully naked and takes a turn at sucking cock. His mouth envelopes the throbbing cock working it well. Gerasim then moves to slide his dick into Vadim's mouth once more. Vadim eagerly sucks on that cock as he wanks himself. Enjoying the sucking they move into a 69 with Gerasim on top. But he wants more and soon is behind Vadim and sliding his big dick into the waiting hole. Gerasim fucks that eager hole deep and they lays down for Vadim to ride him. Vadim's ass slides on the cock, taking it all the way into his hole. He wanks himself as he rides the cock. Next they fuck missionary style as Vadim wanks himself still. He keeps wanking until his cums while Gerasim's dick is deep in hole. Gerasim is ready too and pulls out to shoot his creamy load over Vadim's spent dick. Then he leans over to kiss Vadim again.

OPEN SET WINDOW

Trailer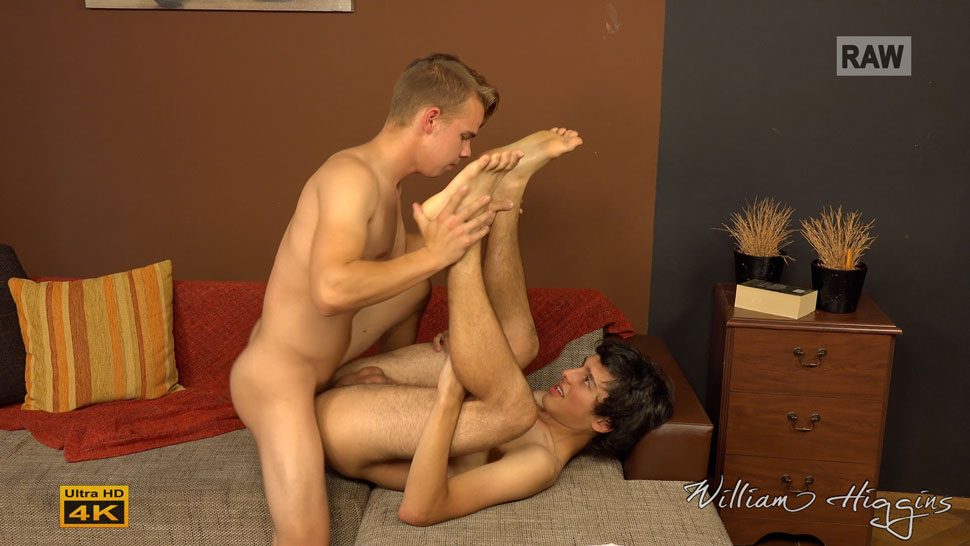 Vlog
You can watch my Vlog for this Newsletter by clicking above or by going over to the Blog :
http://www.wheuro.com/?p=19267
It's about 35ºC outside in Prague. For all of us, that's pretty unbearable. Not as bad as my native Oklahoma, but for Eastern Europe pretty awful. Personal houses almost never have AirCo. It's pretty hard to sleep at night as the temperature doesn't drop much below 29ºC at night. Of course there is NO global warming. Just ask any of the politicians in the pockets of the fossil fuel companies. I might add, up until recently in Prague May was usually the warmest month of the year, with July and August turning much cooler already. Not any more!
I received lovely notes regarding Peter Ugan who gets his Cherry busted today:
Hi Bill,
We have a double whammy of little cutie Petr Ugan this week as he does his "Cherrybusting" on the main site with Karel Omanak and a "Raunchy" on Str8Hell with Hugo Antonin. He is fucked quite hard in both scenes...and never once winces or complains?!
Cutie Petr claims to be straight and says he has a girlfriend but he gets fucked in both these scenes and lets Hugo come all over his face in the Raunchy set before he sucks off Hugo just after Hugo comes.
During his"Erotic Solo" interview he was asked if he had been thinking about doing anything with a boy and he smiles and giggles awkwardly and replies, ""I am not sure".
"Permission to be gay"...it's ok to be fucked if you are only doing it for the money..... seems to apply here. No one would dare suggest that he quite likes it!!!
Then we received a comment remarking about the similarity of a new model and a world leader: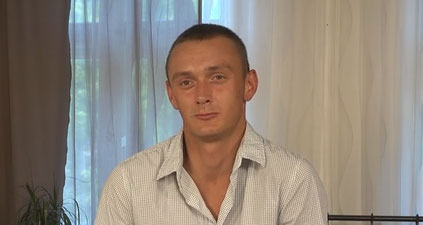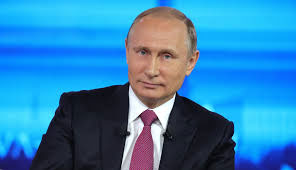 I'd better not go there.
Petr Ugan a very cute str8 guy gets his cherry busted by Karel Omanak as our lead feature in today's newsletter. Then we see two more very hot str8 guys, Leo Dinar and Peter Hronsky in a soft duo. They are followed by the very handsome Omer Tunek with his erotic solo.
Our castings today are two very good guys. They are Oto Useda and Petr Petrak. Both guys look so good, but Oto is the pick for today.
REMEMBER YOUR CAN ALWAYS CHECK THE OLD WH WEBSITE AT:
NEW SETS AT STR8HELL.COM

Members of str8hell.com get full access to the site and to the full archive of more than 2500 sets on Czech Guys Next Door web site, at:
http://archive.czechguysnextdoor.com/
Non-members can access str8hell.com and browse the complete content, including free video previews and some free photos for each set. Non-members can also search the site, and are able to buy any sets they like, without taking out a full membership. Paying only for the sets you really want to see.
Sincerely
William Higgins

WHVideoShop.com Website Latest Updates


DOWNLOAD OUR VIDEOS IN FULL HD 1920x1080p FROM ALL 6 SITES!
Special Offer for William Higgins Newsletter Readers
William Higgins Newsletter readers are able to obtain a discount on the price of WHVideoShop downloads by using the coupons that we will be publishing in each Members Newsletter. The coupon published in each newsletter will be valid for a period of 7 days.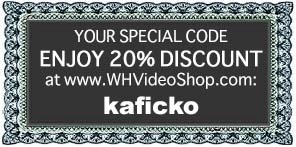 Copy today's coupon code here: kaficko

Our Partners:

PLEASE PROCEED TO THE NEXT PAGE FOR THE LATEST WilliamHiggins.com UPDATES