Friday, March 30, 2018 - Wank Party #94, Part 2 RAW - WANK PARTY

Wank Party #94, Part 2 RAW - WANK PARTY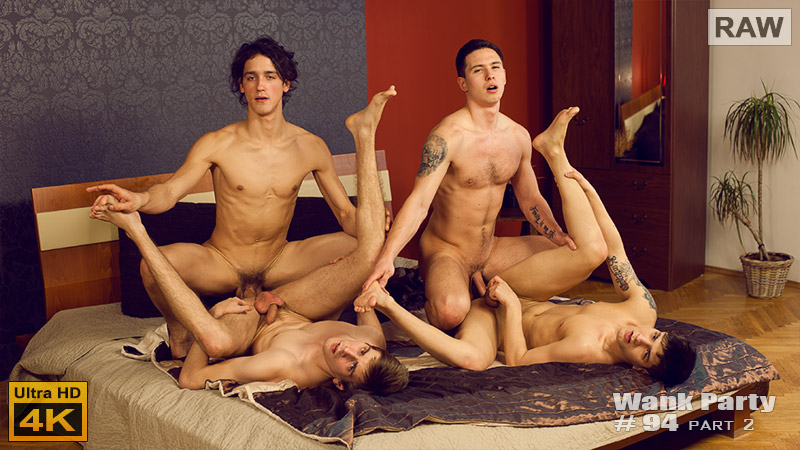 Part 2 of Wank Party #94 sees Tomas Berger sucking on Petr Uman's rock hard cock as Miro Dalek rims Vadim Covrescu's hot hole. Then Tomas straddles Petr and slides his ass down on that big cock. Vadim moves onto his knees to have his ass fucked deep, from behind, by Miro. Miro spanks the sexy ass as he fucks Vadim deep and hard. Tomas keeps his hairy hole working up and down on Petr's big cock. Petr thrusts his dick up into that eager hole, fucking it deep. Miro pounds away at Vadims' hole. Then Tomas moves onto his back to be fucked some more by Petr. Vadim turns over too, onto his back and gets more of Miro's hard fucking. Tomas wanks himself as Petr fucks him deep. Soon the chreamy cum is delivered from Tomas cock as he is fucked deep. Vadim wanks his cock too and shoots a nice creamy load as Miro keeps fucking him. Petr contines to fuck Tomas until he is ready to cum too and pulls out to deliver a big, creamy load. Vadim and Miro spoon, with Miro fucking hard, then he pulls out and dumps his thick cum onto Vadilm's leg as they are joined by the other two guys as the scene draws to a close.
... more about Wank Party #94, Part 2 RAW - WANK PARTY further in this newsletter

Our Coming Soon Set Preview
Petr Jarena is a fabulous looking str8 guy. In this scene he gets his hot Cherry Busted. He sits on the bed and does a lovely interview and then he takes off his tee shirt and, following directions, begins to flex and pose. Then he is asked about any experiences with a guy. He says he has no experience but is happy to try something small with Martin Hovor, another hot str8 guy who has arrived. The two begin to kiss and feel each other. As they continue to kiss Martin bares his chest too, and opens his jeans to release his rock hard cock. Petr takes that big cock into his mouth and starts to suck on it. He sucks well and then Martin starts fucking his big dick into Petr's mouth. Petr's lips close tight around that big cock and he sucks it well, wanking it too. Then both guys remove their jeans and Martin lays down as Petr returns to sucking on that big dick. He licks and sucks on Martin's balls too. Then Petr removes his underwear to reveal his stiff cock which Martin eagerly takes into his mouth. Martin sucks hard on that cock and on Petr's balls too. He does a good job at sucking Petr's dick. Petr they lays on the bed and raises his legs for Martin to slide his big cock into the tight hole. Martin's dick pushes into the virgin hole and goes all the way in. Petr moans as he feels the big cock stretch his ass and start to fuck . He takes the cock well as Martin slowly fucks the hot ass. Martin's fucks speeds up as Petr's hole gets used to that big cock . Petr raises his head, to look down at the cock that is pounding his tight hole. He moans loudly as Martin keeps up the hard fucking. Martin's dick pummels the hot hole, banging away as hard as he can. Petr takes it all and then he moves, to sit on Martin's big dick and ride it. He slides his ass up and down on the big cock taking every inch deep into his ass. He comes off the cock and turns around to face Martin and then slides his ass back down on the dick. Petr keeps riding that cock, bouncing up and down on it. Then he climbs off and lays down as Martin spoons with him fucking him hard and fast. Petr wanks himself as Martin's dick slam into his hole. Soon Petr's dick releases the hot cum as Martin continues to fuck that tight hole. Martin keeps up his hard fucking until he is ready to cum too and then he pulls out, and shoots a big load all over Petr's cock and balls. They kiss again to end a wonderful cherry busting.

OPEN SET WINDOW

Trailer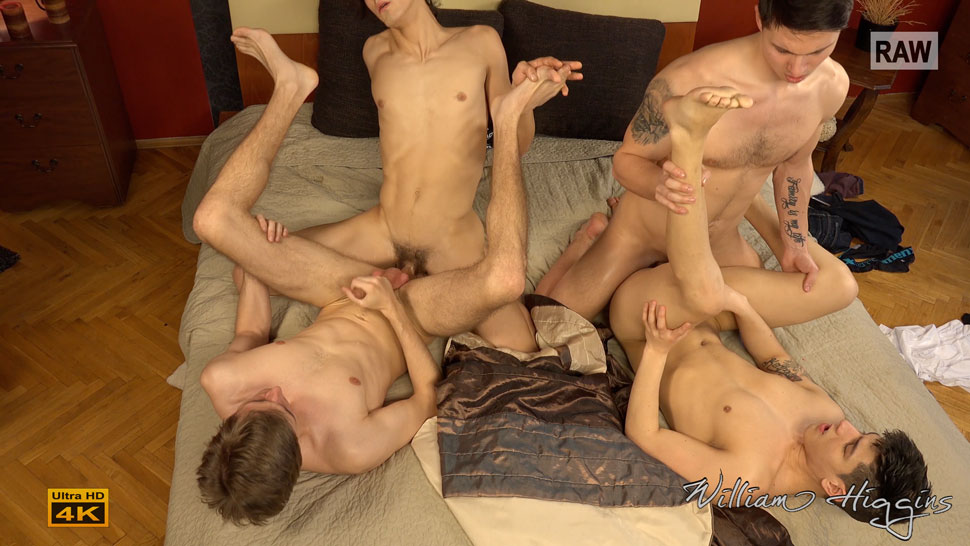 Vlog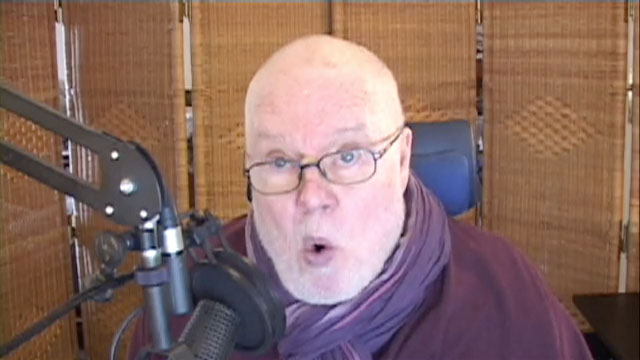 You can watch my Vlog for this Newsletter by clicking above or by going over to the Blog :
http://www.wheuro.com/?p=18755
We want to wish all of your viewers a very good Good Friday and a Very Happy Easter! This is a very special Easter for us. Not only is it Easter, this yearEaster happens to fall on April 1st. So, this year, Easter is Aida's Birthday. She will be 12 on Easter Day. That translates to peoples years of 84. I have done quite a bit of research on the life expectancy of Golden Retrievers. I found, 12 years, 12 years, 12 years, 12 years, 12 years and three months, and one that was 12 to 16 years. I choose to go with the last estimate.
For 84 Aida looks pretty good. Knock on the wood, at the moment, she doesn't seem to have any health problems except for acute indigestion. We have to keep her away from anything other than her authorized kibble. That's not easy as Aida definitely has the notorious Golden Retriever gluttony gene. She'll eat virtually anything she can get in her mouth. And she'll pay the consequences later. After all these years, I have to walk her on the lead, although she is very good about not crossing major streets without permission. Never mind, she'll eat virtually anything she finds on the street. Some call Aida, 'Her Ladyship.' Some merely, 'The Princess.' One good thing, left off the leash, while slowing down quite a bit, she can walk down the street much faster than yours truly. Her companion, Mr. Buddy, passed several years ago. Currently, she has lots of company in the office/studio, currently five other doggy bitches. They all get along very well (except maybe Miss Jackie who thinks she's the Alpha Dog). Fortunately, not all are here every day.
We all hope that Aida will be with us for several more years to come, and wish her a very Happy Birthday. Below are some photos of Aida and friends. I apologize for the photo of Aida in the lion's mane. I recently read that one should never photograph a dog in Fancy Dress as it deprives them of their dignity.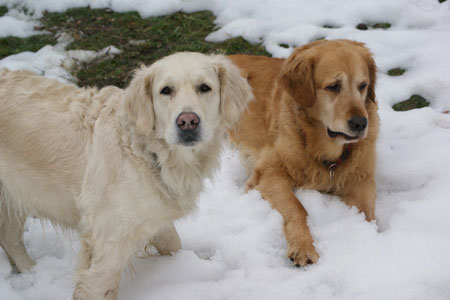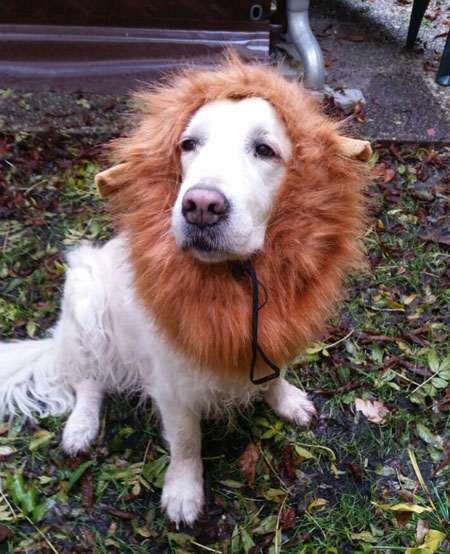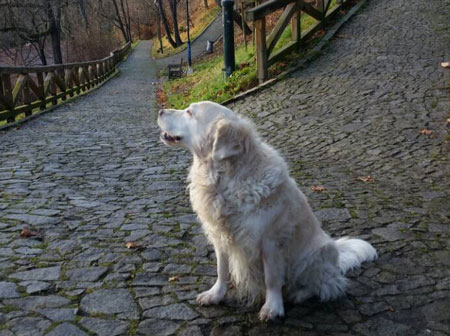 Great Newsletter today. Wow, take a look at Leo Lombar! Where does Miro find them all? Doesn't matter, just keep 'em coming.
Part 2 of Wank Par;ty #94, with Petr Uman, Tomas Berger, Vadim Covrescu and Miro Dalek, 4 very hot str8 guys, is a great way to start the newsletter. Then we have a stunning new st8 guy, Leo Lombar in his erotic video.
We have two very good guy in our castings today, Adam Frost and Ivan Genar. I opt for the slim cutie Adam Frost as pick for today.
REMEMBER YOUR CAN ALWAYS CHECK THE OLD WH WEBSITE AT:
NEW SETS AT STR8HELL.COM

Members of str8hell.com get full access to the site and to the full archive of more than 2500 sets on Czech Guys Next Door web site, at:
http://archive.czechguysnextdoor.com/
Non-members can access str8hell.com and browse the complete content, including free video previews and some free photos for each set. Non-members can also search the site, and are able to buy any sets they like, without taking out a full membership. Paying only for the sets you really want to see.
Sincerely
William Higgins

WHVideoShop.com Website Latest Updates


DOWNLOAD OUR VIDEOS IN FULL HD 1920x1080p FROM ALL 6 SITES!
Special Offer for William Higgins Newsletter Readers
William Higgins Newsletter readers are able to obtain a discount on the price of BURNDVD downloads by using the coupons that we will be publishing in each Members Newsletter. The coupon published in each newsletter will be valid for a period of 7 days.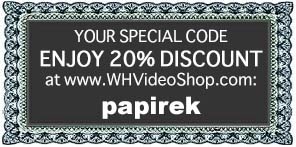 Copy today's coupon code here: papirek

Our Partners:

PLEASE PROCEED TO THE NEXT PAGE FOR THE LATEST WilliamHiggins.com UPDATES