Friday, November 30, 2018 - Oto & Martin RAW - CHERRY BUSTING

Oto & Martin RAW - CHERRY BUSTING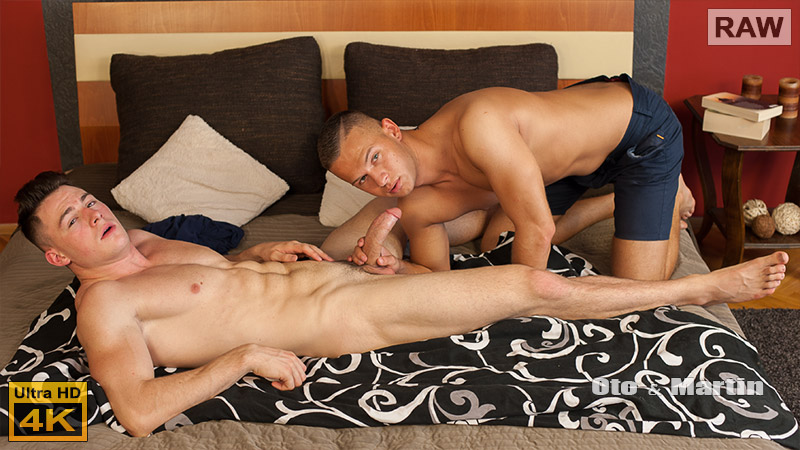 We have two fantastic str8 guys in this Cherry Busting, Oto Useda and Martin Hovor. Oto is the one whose hole gets cock for the first time. With Martin the lucky guy who does the fucking. They start by chatting as they relax on the bed, with Oto telling how nervous he feels as he has not been fucked before. But after Martin says that he will be gentle they start to kiss. They grope each other as they kiss,with Martin opening Oto's shorts. He reaches inside to feel the growing cock. Then Oto removes the shorts and kneels to let Martin suck on that big cock. Oto moans as his hard dick is sucked into Martin's eager mouth. He holds the back of Martin's head as he his sucked. Oto also feels his hot body as his dick is worked well. The big cock is a full mouthful for Martin whose lips are wrapped tight around it. Martin then kneels too and they kiss again before Oto lays down for more sucking on his big dick. Martin looks into Oto's eyes as he sucks on that huge cock. Then he moves up and kisses Oto again. Removing his shorts too Martin releases his own stiff cock. He wanks both cocks and then lifts Oto's legs to access his hot hole. His throbbing cock is soon pushing into the hole ad Oto wanks himself. Martin begins to gently fuck that tight hole as Oto moans and also wanks himself. The cock in his ass stretches it wide and fucks deep as Oto moans. Oto's big cock stays rock hard as he wanks it while being fucked deep. Martin's fucking gets harder and faster as Oto's cock releases the creamy cum. The cum sticks to ~Martin's body as he fucks even harder. Then he pulls out and shoots his hot cum up Oto's body. He milks his dick dry and then leans forward to kiss Oto again.
... more about Oto & Martin RAW - CHERRY BUSTING further in this newsletter

Our Coming Soon Set Preview
Lucky str8 guy Hugo Antonin gets to bust Klark Junak's cherry today. Klark is a great looking straight guy who looks good as his sits and waitf to Hugo to arrive. Hugo does a brief interview with him and they suggests they try some guy -guy stuff, starting with a small kiss. Hugo takes it slowly and starts to feel over Klark's body. He lifts the tee shirt and kissesthe chest. Then the tee shirt is removed. As they kiss again Hugo reaches inside Klark's pants to feel his cock. He kisses his way down the hot chest and takes the cock into his mouth. Then he pulls down Klark's pants to get better access to the stiffening cock. As Hugo sucks on the cock Klark reaches over and start to wank him too. Then Hugo straighten's up and Klark leans over to suck his dick. Hugo's cock is rock hard as Klark wanks and sucks on it. His head bobs on the cock as his lips are wrapped tightly around it. Hugo removes his jeans so they are both fully naked. Klark goes back to sucking on that throbbing cock, feeling a hand on his head pushing him down on it. Then he turns around and shows Hugo his hairy ass. Hugo parts the cheeks and pushes his rock hard cock into the tight hole. Hugo begins fucking gently as his cock stretches the hot hole. The dick slides in and out as Klark feels it all. Hugo's fucking speeds as up Klark's hole gets used to the feeling. Then he turns over onto his back to be fucked some more. He wanks his own dick as he takes that cock deep in his ass. His full bush looks so good as it surrounds his cock and balls. Hugo fucks hard and fast as Klark keeps wanking himself. Klark's wanking gets faster too and he cums as that dick fucks him hard. Hugo continues to fuck the hot hole until he is ready too, and he pulls out to shoot the creamy cum all over Klark's cock, balls and hand. Then he leans forward and kisses him again.

OPEN SET WINDOW

Trailer
Vlog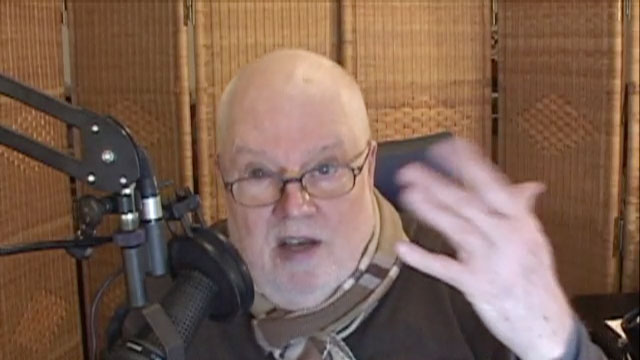 You can watch my Vlog for this Newsletter by clicking above or by going over to the Blog :
http://www.wheuro.com/?p=19716
On Sunday, I'm headed to Berlin to tour the Christmas Markets for the second year in a row. It was pointed out to me that Prague's Christmas Market is rated the second best in Europe. I know, I know, but over the last 30 years in Prague, been there, done that. BTW Berlin's over 100 Christmas Markets don't even make the list. However, Berlin has two things going for it. It is a very relatively cheap city to visit in Europe. And there's spectacular store shopping there. This means: I won't be doing a Vlog on Tuesday. I'm returning Thursday of next week, so I can do the Friday Vlog.
I want to thank all of you who noticed my evil red eye in the last Vlog. It got really bad. I don't know what I did. The only other time I suffered it, I made up some home-made eyeglass cleaner in order to save money. That sent me right to the Emergency Room. Maybe I accidentally sprayed some commercial eye-glass cleaner too close to my eye. Perhaps I got too carried away with the cologne dousing and got some in my eye. On Wednesday I went to the pharmacy and they gave me some drops. It's now greatly improved. And yesterday I had a regularly scheduled doctors appointment for a flu jab. She noticed the evil-eye and I showed her the drops. She said they are exactly what she would prescribe. I can assure you, it's much, much better. I'm putting the drops in three time daily.
We have a fantastic Cherry Busting today, with two great str8 guys. Oto Useda is the lucky guy who takes cock for the first time, from Martin Hovor. Then we see Igor Ulovcik in his erotic video where he uses a dildo on himself. We also have a lovely backstage video with Karel Omanak and Miro Dalek.
Our castings today are Roman Uhel and Libor Boucek. Both guys look very good but Libor, who we have already been introduced to on the site, is the pick for today.
REMEMBER YOUR CAN ALWAYS CHECK THE OLD WH WEBSITE AT:
NEW SETS AT STR8HELL.COM

Members of str8hell.com get full access to the site and to the full archive of more than 2500 sets on Czech Guys Next Door web site, at:
http://archive.czechguysnextdoor.com/
Non-members can access str8hell.com and browse the complete content, including free video previews and some free photos for each set. Non-members can also search the site, and are able to buy any sets they like, without taking out a full membership. Paying only for the sets you really want to see.
Sincerely
William Higgins

WHVideoShop.com Website Latest Updates


DOWNLOAD OUR VIDEOS IN FULL HD 1920x1080p FROM ALL 6 SITES!
Special Offer for William Higgins Newsletter Readers
William Higgins Newsletter readers are able to obtain a discount on the price of BURNDVD downloads by using the coupons that we will be publishing in each Members Newsletter. The coupon published in each newsletter will be valid for a period of 7 days.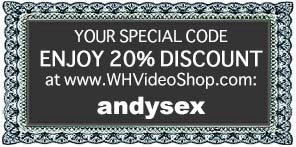 Copy today's coupon code here: andysex

Our Partners:

PLEASE PROCEED TO THE NEXT PAGE FOR THE LATEST WilliamHiggins.com UPDATES