Tuesday, October 30, 2018 - Leo & Petr RAW - FULL CONTACT

Leo & Petr RAW - FULL CONTACT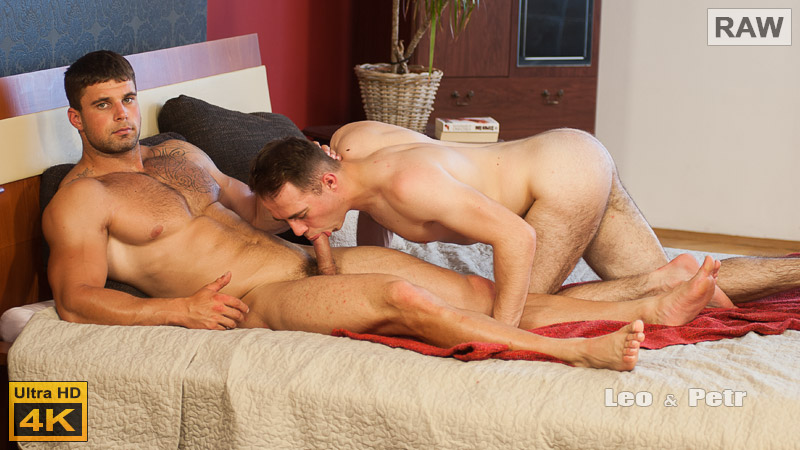 Leo Lombar is doing some exercises, and wearing a most revealing set of underwear as he does so. This sexy straight guy is always very horny, so when he is joined by his hot str8 friend Petr Ujen we know things are going to quickly move onto something good. As he encourages Petr to exercise too Leo turns him around and kisses him. They look so good as they kiss and let their hands feel each other. Leo then lays on the bed and Petr climbs on top to kiss some more. Leo rubs Petr's groin through his shorts as they kiss. Petr begins to work his way down Leo's body, kissing and licking his hot chest and nipples. He soon reaches that sexy underwear, which is bulging with Leo's hard cock. The cock is released from the underwear and Petr takes hold of it, licking and then sucking. His mouth envelopes the cock to suck and then he licks Leo's balls and shaft. He keeps sucking on the throbbing cock, alternating with licking and wanking too. Leo's underwear is removed and he kneels on the bed and fucks Petr's eager mouth. Petr sucks the rock hard cock and takes it all as Leo thrusts it into his mouth. Petr kneels too and kisses Leo again, then Leo turns over and presents his ass. Petr quickly starts to lap at the hot, tight, hole for a while. Then Leo lays on his back and Petr, naked, sits his ass down on the waiting cock. His hot ass takes the whole cock as he rides up and down on it. He moans as he takes the dick all the way in his ass, with Leo moaning too and slapping that sexy ass. Leo fucks his fat cock up into the ass as Petr continues to ride it. That hot hole is stretched wide as the cock slides deep inside as Petr keeps riding. Then he lays on his back with Leo between his legs for more fucking. Leo's dick works in and out of the ass as he fucks hard. Petr wanks his own cock as Leo keeps up his deep fucking. With Leo's fucking getting faster Petr can't hold back and squirts his hot cum right up his chest. He rubs the cum over his chest as Leo continues to fuck that ass. Then Leo pulls out and lays down. He wanks his cock and cums as Petr licks at the head. Then they kiss again to end a great scene.
... more about Leo & Petr RAW - FULL CONTACT further in this newsletter

Our Coming Soon Set Preview
We have three handsome sr8 guys, Oto Useda, Tomas Salek and Oleg Hubert in a great scene. They walk into the bedroom and strip off their tee shirts. Then they decide they need to rest and all lay on the bed. Tomas is in the middel and begins admiring and feeling the other guys' bodies. As he runs his hands over them he rubs over their groins too. Then he kisses Oleg's chest and turns to do the same to Oto's. He then kisses each guy on the mouth, moving back and forth between them. Oto moves over and kisses Oleg too. They all continue to swap kisses and feel each other. Tomas then helps each of the others to lower their shorts and he gets to work on the exposed cocks. He first suck on Oto's dick and then switches to Olegs. The cocks get rock hard as Tomas sucks each on them in turn. Oto kisses Oleg's chest as Tomas sucks the hard cock. Then Oto lays back and wanks himself as he waits for Tomas to suck him again. Turning around Tomas soon obliges, taking the fat cock in his mouth. He goes back and forth between those big cocks, sucking them well. Then Oto and Oleg stand and removes their shorts and Tomas returns to sucking on their dicks. They place the cockheads together for Tomas to lick and then suck. He moans as he enjoys sucking each guy's cock. He then removes his shorts and kneels on the bed, presenting his sexy ass. Oleg's dick is rock hard and he soon slides it deep into the waiting hole. Tomas moans as he feels Oleg fucking him deeply. Oto wanks himself as he watches his friend fucking that tight hole. Then Oleg makes way and Oto slides his big cock into Tomas' hot hole. The fat cock stretches Tomas hole wide and he fucks for a short time and then pulls out for Oleg to take over. Oleg grabs Tomas hips and fucks him hard, giving the ass a few spanks as well. He soon withdraws so that Oto can fuck that ass some more. He fucks deep in Tomas eager hole as Oleg watches on. Then Oleg takes over again pounding the hot ass as hard as he can. His hip thrust hard as his cock rams in and out of Tomas' ass. He pulls out and lays on the bed with Tomas quick to slide his ass down on that throbbing cock again. Tomas rides up and down on the big cock as he also sucks Oto. Oleg fucks his rampant cock hard up into Tomas hole and then the ass slides up and down on the thick rod. Tomas wanks himself as he rides. He also sucks on Oto's dick too. He keeps wanking as Oleg fucks him deep. With the cock deep in his ass Tomas soon shoots his creamy load. Oto keeps wanking and Oleg slams his cock hard into Tomas' ass. Tomas milks his cock dry as he continues to ride the big cock. Then Oleg and Oto kneel either side of Tomas and wank their dicks. Oleg is the first to cum,dumping his creamy globs of juice onto Tomas sexy body. Oto follows suit, his massive cumshot shooting everywhere. Then they all kiss again to end a very hot scene.

OPEN SET WINDOW

Trailer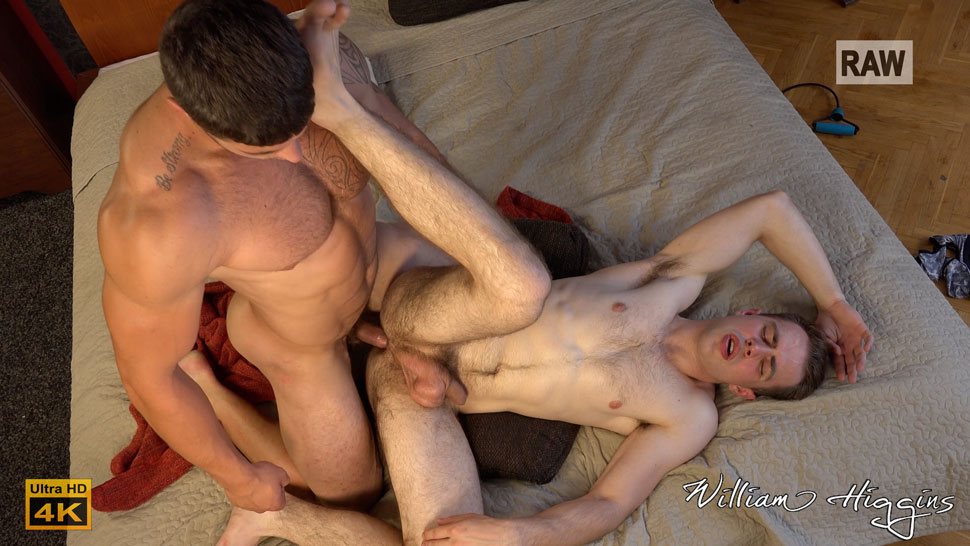 Vlog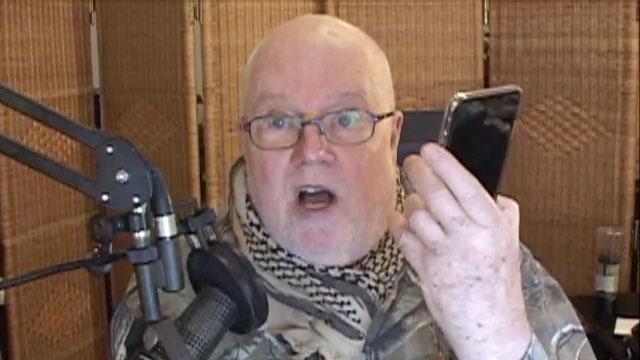 You can watch my Vlog for this Newsletter by clicking above or by going over to the Blog :
http://www.wheuro.com/?p=19601
I can imagine you're all sick of hearing about it, but I think my problem with recording the Vlog has been solved, knock on wood, by switching to the simple Quicktime Player to make video camera recordings. It's worked flawlessly for the last two Newsletters and seems to be a quite simple and elegant solution. I was really worried for four or five Newsletters after installing the new Mojave OS on my iMac. The upside is, it's easier than before the old iMovie was broken.
There were very, very big celebrations all over the Czech Republic last weekend for the 100th Anniversary of the founding of Czechoslovakia in 1918 at the conclusion of the Great War. The irony is: It was very cold and rainy all weekend, high of 4ºC. Really nasty weather. Today, it's lovely and the current temperature outside is 19ºC. Wouldn't you know it.
It has already been commented, but I promised on my oath not to mention any names, that newcomer Milos Simek is very reminescent of one of our crew who shall remain anonymous. I agree with the comparison. Wild animals couldn't drag the identity out of me.
Here's a heads up, coming on Friday is a lovely RAW threesome, with a bevy of fantastic models. Be sure to check the updates.
Horny str8 guys Leo Lombar and Petr Ujen deliver a great scene to start today's newsletter. Then we sees tr8 guy Ivan Jedlik being massaged. We also have a very handsome newcomer, str8 guy Milos Simek in his erotic solo.
For our castings today we have Adrian Polek and Tomas Bielik. They both look good, with Tomas being the pick for today.
REMEMBER YOUR CAN ALWAYS CHECK THE OLD WH WEBSITE AT:
NEW SETS AT STR8HELL.COM

Members of str8hell.com get full access to the site and to the full archive of more than 2500 sets on Czech Guys Next Door web site, at:
http://archive.czechguysnextdoor.com/
Non-members can access str8hell.com and browse the complete content, including free video previews and some free photos for each set. Non-members can also search the site, and are able to buy any sets they like, without taking out a full membership. Paying only for the sets you really want to see.
Sincerely
William Higgins

WHVideoShop.com Website Latest Updates


DOWNLOAD OUR VIDEOS IN FULL HD 1920x1080p FROM ALL 6 SITES!
Special Offer for William Higgins Newsletter Readers
William Higgins Newsletter readers are able to obtain a discount on the price of WHVideoShop downloads by using the coupons that we will be publishing in each Members Newsletter. The coupon published in each newsletter will be valid for a period of 7 days.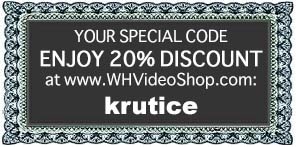 Copy today's coupon code here: krutice

Our Partners:

PLEASE PROCEED TO THE NEXT PAGE FOR THE LATEST WilliamHiggins.com UPDATES