Friday, March 02, 2012 - Street Hunting - Martin Kase - GONZO

Street Hunting Martin - GONZO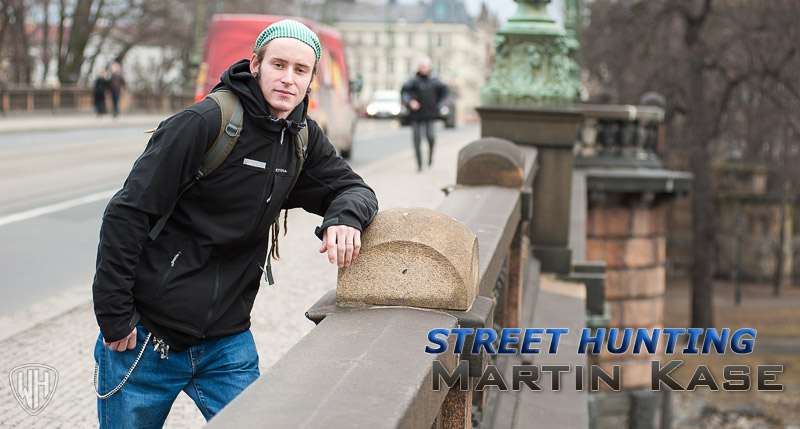 We sent our Gonza guy out on the hunt for a likely candidate to bring in for a shoot. He starts on a bridge over the river, interviewing a few passers-by about their view on being paid for sex. Then he finds a couple of guys and does a brief interview with them, persuading them to kiss each other as they leave him. Next he comes across another guy on an island in the middle of the river. It seems that the guy has been practising for a fire-eating show. The cameraman persuades him to give a brief demonstration of his act. He does this, giving a very nice demo, swinging a couple of firesticks very well indeed. He explains afterwards that he could eat the fire too if he wanted to. He is then persuaded to do that too. As he finishes a man comes up to him to ask him about the act. The cameraman then gets on to the topic that really interests him, whether he could get the guy into the studio, for some photos if he pays him. After some discussion the guy agrees. We get a brief glimpse of the Gonzo cameraman and see that it is none other than Rudy Bodlak. The guy he has found for us is called Martin Kase,and Rudy interviews him and then asks him to show his muscles. Martin removes the shirt and then strips down to his undies. At that point he has to be persuaded to remove them. Eventually he agrees and removes the undies, showing a very nice package. On the proviso that the video is only for Rudy. Martin says it feels strange to be naked like this. Rudy notices that Martin has a nipple ring and wants to touch it, but Martin tells him no. Rudy is very persuasive and does manage to reach out and gently touch Martin's body. Martin is still feeling a little strange about it all but Rudy persists and touches him again. As his hand gets close to Martin's groin it is grabbed and moved away. Rudy doesn't give up though and manages to wank on Martin's cock and get's it hard, very quickly. Even though he tells Rudy to stop it he is hard and his hand pulls on it a few times. Rudy tells him that he can see his likes it, and takes hold of the cock again and begins to wank it. He has the ice well and truly broken now and is soon sucking on Martin's hard cock. Rudy has Martin lay on the bed and sucks him some more, then he gets naked himself and gets Martin to suck him too. Martin does it very well, as Rudy films him and wanks him at the same time. Then Rudy gives the camera to Martin and starts sucking him again. His cock is certainly very hard, and for his first time with a guy he is doing very well indeed. Rudy really wants to push Martin as far as he can and puts him on his knees and begins to finger his ass. Martin seems to be enjoying the feeling and wanks his cock very fast as his hole takes that finger. He likes it very much indeed and turns over, to lay on his back. He wanks that cock hard and fast and shoots a lovely squirting cum shot as Rudy fingers his hole. Rudy then passes him the camera and kneels over him to shoot his own creamy load. What a great shoot this is, and what a find Martin is, he seems to be very amenable to persuasion and enjoyed it all very much.
... more about Street Hunting Martin - GONZO further in this newsletter

Our Coming Soon Set Preview
Zdenek Zimola and Ruslan Tarovsky are to very good looking guys who are always ready for action. So it seemed natural to pair them up for a scene. Ruslan Tarovsky wants a massage and so he visits Zdenek. He is told to remove his clothes and then lay on the massage table. This he does, down to his underwear and awaits the start of the massage. Zdenek then arrives, with his massage oil and gets to work. He oils his hands and begins to work them over Ruslan Tarovsky's back. Ruslan Tarovsky is very relaxed, eyes closed, as Zdenek's hands manipulate the muscles in his back. Then they get to work on Ruslan Tarovsky's arms as well, before moving down and massaging his big footballer's thighs. Zdenek massages the legs completely and moves on to do the feet, paying attention to each toe. He then removes Ruslan Tarovsky's underwear and cannot resist a quick sniff of them before he discards them. Ruslan Tarovsky's ass is so white and perfect that Zdenek wastes no time in getting to work on it. His hands run up the legs and start to squeeze those perfect cheeks. His hand slips into Ruslan Tarovsky's ass crack and then he spreads the cheeks apart to look at his hole. it looks so inviting that Zdenek cannot resist slipping a finger a little way inside. He has come prepared and takes a vibrator and runs it up and down Ruslan Tarovsky ass crack before getting him to ove up on his knees. Then he pushes the vibrator into that tight hole. It fits very well and Zdenek leaves it in place as he begins to play with Ruslan Tarovsky's big cock. Soon it is swelling very nicely, under his touch. The foreskin is closed over the head of Ruslan Tarovsky's cock and Zdenek bends over to take it in his mouth. He sucks on that cock, savoring the thickness and taste. Then he allows Ruslan Tarovsky to wank it and climbs on the table himself, opening his pants and pulls out his cock, which he present to Ruslan Tarovsky for sucking. He fucks his cock into Ruslan Tarovsky's mouth and feels the hot lips closed around his throbbing cock. The sucking gets Zdenek so horny he soon moves back to Ruslan Tarovsky's ass and slides his cock deep inside, and fucks him nice and deep. Zdenek's cock fucks in and out of Ruslan Tarovsky's ass, stretching it wide and then they change to missionary so Zdenek can fuck him some more. The full length of Zdenek's rock hard cock works Ruslan Tarovsky's ass and they switch to a spoon position, with Ruslan Tarovsky's cock nice and hard as he takes Zdenek in his ass. Ruslan Tarovsky loves that cock and wanks himself to a massive climax as Zdenek fucks him real deep. Zdnenek then moves to Ruslan Tarovsky's face and shoots a big load too. Ruslan Tarovsky sucks on the spent cock, draining it completely to end a really great scene. Two very hot guys who really know how to enjoy themselves.

OPEN SET WINDOW

Trailer
Vlog
Message from Bill: You can watch my Vlog at http://www.wheuro.com/?p=9789
I had to record that little Vlog earlier today, because as the Newsletter is being prepared, I'll be off doing Backstage for the March Wank Party, filming this afternoon.
Over the weekend, I'll be splicing together some sneak previews of the newest Wank Party and will be posting them to the Blog as soon as they're completed. Consequently, Mr. Geoff will be subbing for me again today

Hi Everybody, Bill has been busy today, attending the Wank Party shoot in the studio. Since it will be a long shoot, and wont finish until late, he has asked me, Geoff, to sub for him again today.
We have a great selection of shoots today. Firstly is a wonderful Street Hunting scene, with Martin Kase, gonzo'd by Rudy Bodlak. We also have Tomas Coubal's erotic video, Scene 2 of The Jan Dvorak Story, full remastered, with the Bartok Twins. We also have a very good session stills shoot with Tomas Strasak a very good new model.
Our castings today are Radim Bacik, Anton Zejda and Petr Jarol. All three look good to me, but on the basis of a nice hard cock I will go to Petr Jarol.
MESSAGE ABOUT LINKS TO THE OLD WH WEBSITE - WILLIAMHIGGINS.com ARCHIVES:
Please be aware that the link www.williamhiggins.com takes you to this brand new website now. If you bookmarked our old website in the past and you want to keep the bookmark as a shortest way to access the old WH website you need to change the link in the bookmark to:
You do not need to remember this link, you can conveniently get to the old WH Website - WilliamHiggins.com Archives anytime you need through the "WH 2001-2010" in the top menu of the new WilliamHiggins.com website.
Today's Weather in Prague
We have launched our all new Kink only site with no solos. It's not for the feint hearted. Do take a look (if you dare):
http://www.str8hell.com/updates
At present, Members of CzechGuysNextDoor will be able to access the new site with their user information. If you have problems, write Karel@wh.cz
Latest Sets At Our NEW STR8HELL.com Website

Members of CzechGuysnextDoor.com - to log in the member's section of the new STR8HELL website use your present username and password, if you forgot your password or encounter a log in problem please feel free to contact us at: whcustomerservice@gmail.com
Non-members - you are welcome to browse our complete content - each regular set contains free video preview and free photos, if you decide not to become a member of our website you can also buy sets separately (we huge, well organized and easy to search library of models - there is always few models you may like) you can pay only for what you really want see ;-). You are always welcome to come back.
All members of www.CzechGuysNextDoor.com get a free access to STR8HELL.com till the end of November 2011!
Please use your present CzechGuysNextDoor username and password to log into the members area.
We have terminated updates to CzechGuysNextDoor.com website. CzechGuysNextDoor.com website will stay online, but now only as an archive of all CzechGuysNextdoor.com sets. Anyone who wants to access CzechGuysNextDoor.com Archives needs to have a STR8HELL.com membership. STR8HELL.com will continue with most of the czechguysnextdoor.com projects. Anyone who joins STR8HELL.com will gain access to two websites STR8HELL.com and CzechGuyNextDoor.com Archives which contain 2500+ sets. STR8HELL.com has exactly same features and controls as NEW WilliamHiggins.com website.
Direct access to CzechGuysNextDoor.com website is now through the link: archive.czechguysnextdoor.com or through "Archive Sets 2004-2011" links on the new STR8HELL website.
Thank you for your loyalty to CzechGuysNextDoor.com website,
Sincerely
William Higgins

BurnDVD.tv Website Latest Updates


DOWNLOAD AND BURN VIDEOS TO DVD OR DOWNLOAD OUR VIDEOS IN FULL HD
Starting today you can download our videos in Full HD quality 1920x1080px!
Please remember that most of the videos available on BurnDVD are easily able to be downloaded with a single link, but some of the very large files, such as the newsletter DVDs have to be split into three separate links, as detailed below.

The videos with very large file sizes are now split into more than one part, using a program called HJSplit. If you wish to buy one of these larger videos to Burn to DVD, you will receive a link for file and then it is a simple process to join the downloaded files together to make the .iso file for Burning to DVD.

You can see all the available videos at www.burndvd.tv

Before downloading any videos to burn to DVD I advise you to read the BURNDVD Manual, which explains how you can burn the file to DVD. The file is an ISO file which contains all the required DVD files. The process for burning to DVD is fully explained.

The BurnDVD manual is easy to follow, with a step by step guide. Burning a DVD is easy to do, though it is helpful if you have previously burned DVDs or CDs.

The manual can be viewed here: BURNDVD Manual

Anyone who has any problems understanding the manual, or burning their download to DVD, or indeed any questions about this service please email geoff@wh.cz . Geoff will be happy to assist you.

You can view all the available downloads at www.burndvd.tv, by clicking the on the categories. A direct link to the latest files available will be published in each newsletter.
Our Latest Sets at www.BurnDVD.tv
Today we have Wank Party 2012 #2 part 2, Honza Forst's Erotic Video, Honza Biskal vs Sebastian Mecta in Nude Submission Wrestling and finally also Milos Zambo and Rudy Bodlak in Submission Wrestling
Special Offer for William Higgins Newsletter Readers
William Higgins Newsletter readers are able to obtain a discount on the price of BURNDVD downloads by using the coupons that we will be publishing in each Members Newsletter. The coupon published in each newsletter will be valid for a period of 7 days.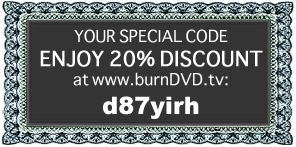 Copy today's coupon code here: d87yirh

Our Partners:

PLEASE PROCEED TO THE NEXT PAGE FOR THE LATEST WilliamHiggins.com UPDATES