Tuesday, May 10, 2011 - Ivan & Slavomir

Ivan Kufan's Screentest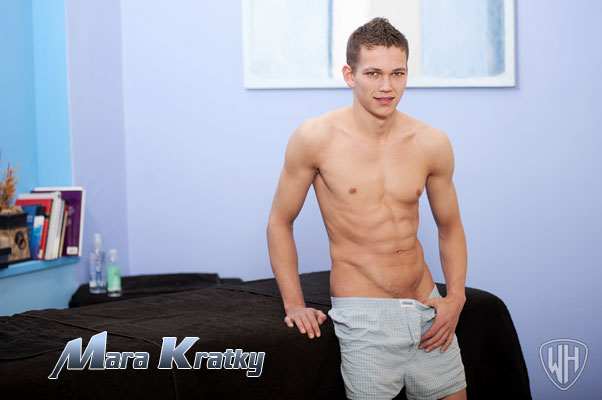 Ivan Kufan's Screentest with Slavomir Zeleny is a scene that we set up after Ivan asked for some more work. He said that he would like to try out as a bottom, and maybe could be a top as well. So we paired him with Slavomir who always seems to be ready for ...
... more about Ivan Kufan's Screentest further in this newsletter

Our Coming Soon Set Preview
Radek Vysoky and Pavol Zbynek treat us to a really excellent sukat duo. Radek, with his outsized member is a great bottom and Pavol, who is always hard and ready for action is a fabulous top. So this was a pairing that promised us a real good session. It proved to be just that. The scene starts with Radek jacking himself with Pavol, naked and hard, spying on him from the next room, whilst in silhouette. As he stands there Radek eventually sees Pavol who steps into the room and proceeds to feed his hard dick into Radek's mouth. After Radek has had his fill Pavol reciprocates and sucks Radek's engorged member, and then the give us a very good 69. Pavol then proceeds to slip it up Radek's bumper chute and fucks him nice and deep, in three different postions, before dumping his load all over Radek's face. Which is just what Radek needed to get him ready to blow his load too.

OPEN SET WINDOW

Latest Updates Trailer
William Higgins Atelier Backstage Vlog
You can watch my vlog for this Newsletter by clicking the link above or by going to the blog at this link:
http://www.wheuro.com/?p=8753

I'm going to have to do a quickie commentary tonight. We did a wonderful Broke Czech Guys shoot this afternoon, and I just go back. I love to do these interviews myself. I asked both guys whether they were str8, gay, or bisexual. The guy who bottomed answered immediately: heterosexual. The other model, a singer, hesitated then answered: bi-sexual. Immediately my radar locked on. So, I said, 'you mean this is not your first gay experience?'

'No, I had one other.'

'What happened?'

'We were camping and my friend and I were sleeping together in a tent. We were both very drunk and we ended up sucking each other.'

'And who was the aggressor, you or your friend?'

'My friend started rubbing on me and pulled out my dick and started to suck it.'

I just love how in these stories there is always a very large amount of alcohol involved. And isn't it a nice coincidence that his friend was the 'aggressor?' The model in question went on to give a great performance. I believe he'll be a great top (always very valuable in my book). In fact I told him: 'You seemed to have learned a lot in that tent that night.'

Beautiful hot weather in Prague. We'll be shooting a Wank Party on Friday. We'll shoot story on the island where the singer will sing some Karel Gott songs accompanied by Maxim on the guitar. Hope the weather holds.
Please write me with your impressions of the new site. If you have problems, let us know about them also and we'll fix them ASAP.
MESSAGE ABOUT CASTINGS:
Just a little reminder that the Latest Updates page which appears when you access the site shows the latest sets to come online. However that doesn`t include the castings. For the latest castings to come online you can click CASTINGS at the top of the page.
MESSAGE ABOUT LINKS TO THE OLD WH WEBSITE - WILLIAMHIGGINS.com ARCHIVES:
Please be aware that the link www.williamhiggins.com takes you to this brand new website now. If you bookmarked our old website in the past and you want to keep the bookmark as a shortest way to access the old WH website you need to change the link in the bookmark to:
You do not need to remember this link, you can conveniently get to the old WH Website - WilliamHiggins.com Archives anytime you need through the "WH 2001-2010" in the top menu of the new WilliamHiggins.com website.
CzechGuysNextDoor.com Latest Updates
Health Warning Strong: None, two very nice solo shoots.
Enter www.CzechGuysNextDoor.com HERE
ENTER www.CzechGuysNextDoor.cz Newsletter Archives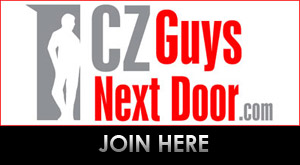 BurnDVD.tv Website Latest Updates
DOWNLOAD AND BURN VIDEOS TO DVD OR DOWNLOAD OUR VIDEOS IN FULL HD
Starting today you can download our videos in Full HD quality 1920x1080px!
Please remember that most of the videos available on BurnDVD are easily able to be downloaded with a single link, but some of the very large files, such as the newsletter DVDs have to be split into three separate links, as detailed below.

The videos with very large file sizes are now split into more than one part, using a program called HJSplit. If you wish to buy one of these larger videos to Burn to DVD, you will receive a link for file and then it is a simple process to join the downloaded files together to make the .iso file for Burning to DVD.

You can see all the available videos at www.burndvd.tv

Before downloading any videos to burn to DVD I advise you to read the BURNDVD Manual, which explains how you can burn the file to DVD. The file is an ISO file which contains all the required DVD files. The process for burning to DVD is fully explained.

The BurnDVD manual is easy to follow, with a step by step guide. Burning a DVD is easy to do, though it is helpful if you have previously burned DVDs or CDs.

The manual can be viewed here: BURNDVD Manual

Anyone who has any problems understanding the manual, or burning their download to DVD, or indeed any questions about this service please email geoff@wh.cz . Geoff will be happy to assist you.

You can view all the available downloads at www.burndvd.tv, by clicking the on the categories. A direct link to the latest files available will be published in each newsletter.
Our Latest Sets at www.BurnDVD.tv
Today we are featuring Ivan Kufan`s Screentest with Slavomir Zeleny and Part 1 of CFNM Hooligans Punishment.

Special Offer for William Higgins Newsletter Readers
William Higgins Newsletter readers are able to obtain a discount on the price of BURNDVD downloads by using the coupons that we will be publishing in each Members Newsletter. The coupon published in each newsletter will be valid for a period of 7 days.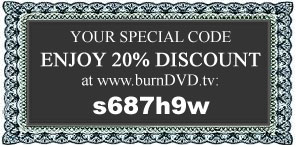 Copy today's coupon code here: s687h9w

Our Partners:

PLEASE PROCEED TO THE NEXT PAGE FOR THE LATEST WilliamHiggins.com UPDATES