Friday, May 02, 2014 - Street Hunting - Pavel Man RAW - GONZO

Street Hunting - Pavel Man RAW - GONZO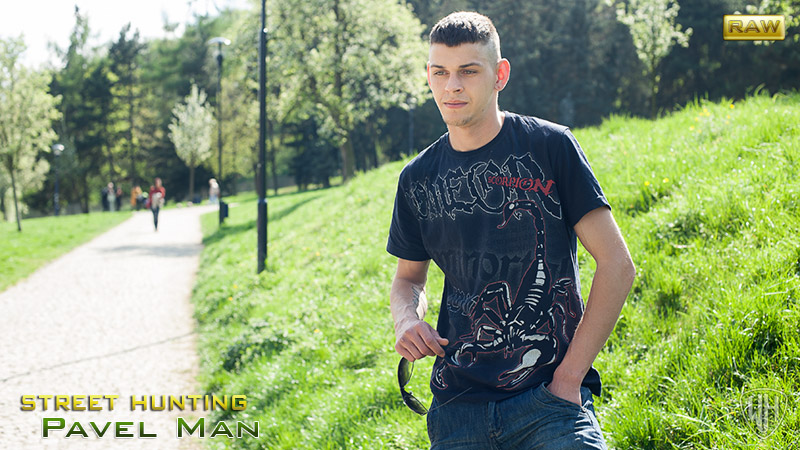 Our gonzo team are out on the hunt again, and find Pavel Man, sitting on a bench in the park. After some discussion Pavel, who needs some extra money agrees to go and find somewhere quiet to show off his body, if he is paid for it. A nice ploy about having no small enough notes get Pavel agreeing to show more than just his belly. He starts by lifting his sweater to show off the belly, which the cameraman feels. Then Pavel turns around and pushes down his jeans, to show it ass as well, for the extra cash. Again a hand reaches and feels the ass. Next, after more discussion and money changing hands has Pavel showing off his cockand balls. Despite his protests that he has some limit Pavel is soon persuaded to wank the cameraman's nice hard cock. He then is invited to suck the cock but not before he gets his hands on a lot more money. Then he sucks it, doing a good job too. The time it right to go all the way, and next up is Pavel bent over, having his ass fucked by the cameraman's throbbing dick. He takes it very well, as his hole gets stretched. Removing his pants Pavel lays down and gets that big dick in his ass again, as he wanks his own cock. As he gets a bit nervous that someone will come Pavel moves, but is soon sucking cock again and wanking the cameraman until he shoots a nice big load. Then Pavel lays back and delivers a very nice cumshot of his own too.
... more about Street Hunting - Pavel Man RAW - GONZO further in this newsletter

Our Coming Soon Set Preview
We brought the sexy Steve Peryoux in for a screentest, and paired him up with Ivan Mraz. As they sit on the bed Ivan interviews Steve and then leans over and kisses him. Steve responds, eagerly and they feel each other as they kiss. Ivan opens Steve's jeans and he is soon naked. Ivan grabs Steve's big cock and starts sucking it. Then Steve helps Ivan off with his pants, revealing a rock hard cock. Steve sucks it, and is very good at it. His mouth works all over that big cock, as he wanks on it as well. Then he is up on his knees, with Ivan sucking him again. With both cocks fully erect they move to 69, with Steve on top. Both guys are very turned on by each other and suck up a storm. They move again and take turns sucking each other some more. Then Ivan is on his knees, presenting his hot ass to Steve, who duly slides his throbbing dick deep inside. He fucks Ivan's ass nice and deep, pounding away as Ivan's cock stays hard. Ivan lays on his back and Steve continues to fuck him, this time in missionary position. He shows just how good he can fuck, working that hole real well. As he fucks Steve grabs Ivan's dick and wank it. But Steve also wants to show how well he can take cock and slides his hot ass over Ivan's throbbing member, riding up and down on it and wanking himself. Ivan loves it and thrusts his cock up into that hot ass as Steve continues.wanking. With Steve wanking even faster Ivan fucks his eager hole. With Steve wanking and Ivan fucking they both reach the point of no return. Steve is the first to blow, shooting a hot stream of cum. Then he rides that hot cock some more. Ivan is ready too, fucking hard and fast and then pulling out and shooting his cum as well. They kiss again and then move to the shower to clean up after a fabulous screentest.

OPEN SET WINDOW

Trailer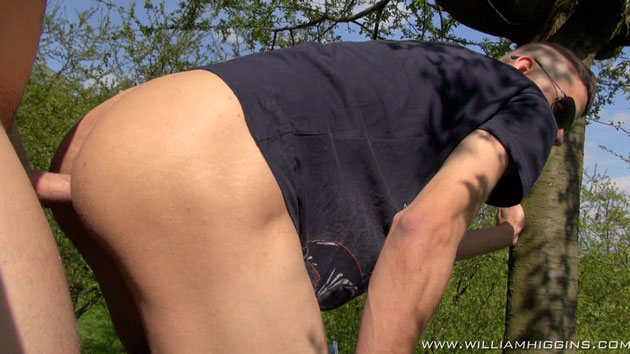 Vlog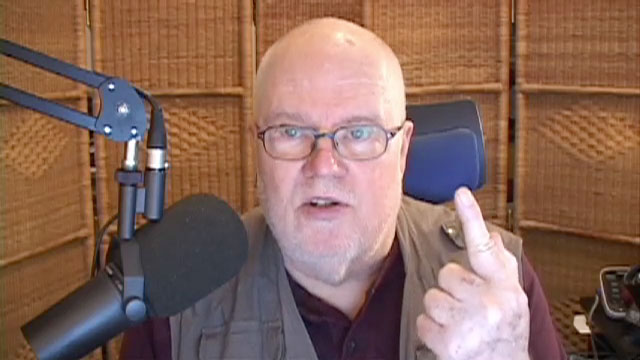 You can watch my Vlog for this Newsletter by clicking above or by going over to the Blog :
http://www.wheuro.com/?p=12875
Important Announcement: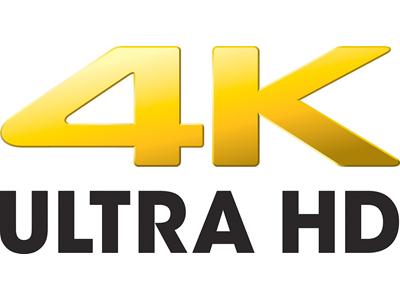 2014 is our 35th Anniversary. So, we're doing something very special: We are becoming first Gay Production Studio to acquire all videos in 4K (also known as Ultra HD). What is 4K and why is it important? Put very simply 4K is four times the resolution (quqlity) of HD or 1080P. Let me illustrate with the graphic below: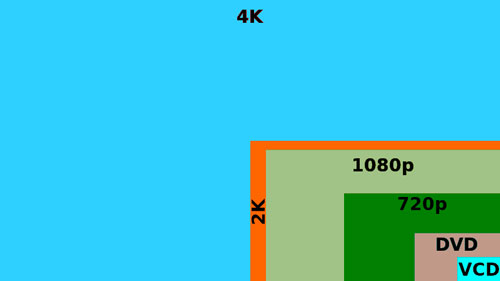 It's easy to see how much bigger the 4K (light blue) image is than the HD (1080p light green) image. If you've been to large electronic stores recently and looked at the enormously expensive 4k or Ultra HD TVS, you've probably been blown away by the quality of the images. There are a few problems with 4K delivery, however: Currently there are very few 4K TVs and they are extremely expensive. There is very little 4K product available because currently no TV stations or cable TV services broadcast in 4K. Further, at the present time the broadband Internet pipes are mostly not large enough to easily transmit 4K. And, oh, yes, it is extremely expensive to acquire everything in 4K. There's generally four times as much data than with HD. Much more hard disk storage is required and much stronger and faster computers are required to edit and compress 4K material.
So, you might ask, "Well, Mr. Higgins, with so few 4K monitors and virtually no 4K delivery channels, why are you switching to 4K acquisition?" First, my colleagues and myself noticed that YouTube videos acquired in 4K and converted to YouTube resolutions looked at least twice better than videos acquired in normal HD. 4K has much sharper resolution than HD and almost as important, 4K has a much better dynamic range than HD. That means you can see into shadows and there's still detail there (the all important crotch shots that are so hard to light). Further, the new 4K camcorders with much larger sensors seem to deliver much more vibrant colors.
Right after this years NAB, we started 4K acquisition tests. When we compressed the 4K videos to normal HD, it was obvious they looked much, much better than videos shot with HD cameras and compressed. Almost immediately, we stopped testing and moved to video acquisition in 4K.
Further, 4K is the future. A little history, about the time of Avatar several of my colleagues rushed to me and said, 'we need to start shooting in 3D.' I replied, 'I don't think so. It's a flash in the pan.' They replied, 'have you ever seen a 3D movie?' 'Oh, yes,' I replied, 'in the '50s I saw all of them and was greatly disappointed when they went away. This 3D revival is a fad. It will go away.' Who has been proved right?
4K, however, IMHO, is the future. Maybe you've noticed on the display 4K TVs the wonderful 3 dimensionality of 4K. It will be a very long time indeed before 4K becomes the norm. However, today, by shooting in 4K and compressing to HD, we can make our videos look exponentially better. Then when 4K monitors and pipes become the norm, we can simply go back into our archives and recompress everything shot with 4K into full 4K for delivery.
We are now shooting almost exclusively in 4K, the first gay studio to do so. We still have a large backlog of material acquired in HD so we'll gradually roll out the material acquired in 4K. Then everything will be shot on 4K for HD.
Back when I started directing gay movies in 1978 (yes, I know, that makes this the 36th year. But last year another studio was celebrating it's 20th year in business, and I didn't want to rain on their parade), I hired a movie doctor to help me salvage my first movie (and it was a movie, not a video). He told me several axioms which I've always kept in mind, one of the best ones is: 'When you spend money make sure it goes up on the screen, not to parties or limousines.' That's always served me well. In lieu of a big party, we're spending a lot of money to convert over to 4K acquisition. I'm absolutely certain the expenditures will show up favorably on the screen.
I'll say this about my 35th Anniversary, to plagiarize one of my favorite mainstream directors, first of all to be working at my age, you're already on your knees with gratitude, it's not how the world is meant to be. 4K is my anniversary gift to you.
Meanwhile, since they started celebrating an old Czech tradition in Kampa Park, I've tried to make a video of the Burning of the Witches. This year I shot it in 4K and uploaded it to YouTube. YouTube greatly compresses everything, but try to look at the video in 1440P resolution. I hope you'll notice the increased resolution and vibrancy of colors as compared to my YouTube videos of previous witch burnings.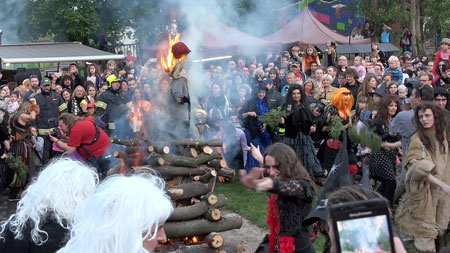 We have a lovely streethunting scene today, with Pavel Man. Then we see Milos Cepica with a helping hand and we finish things off with Dani Zima in his session stills shoot.

We have three very good castees too, they are Dani Zima, Milan Sanek and Ivan Moloden. That is three very good candidates today, with my pick for today being Dani Zima.

MESSAGE ABOUT LINKS TO THE OLD WH WEBSITE - WILLIAMHIGGINS.com ARCHIVES:
Please be aware that the link www.williamhiggins.com takes you to this brand new website now. If you bookmarked our old website in the past and you want to keep the bookmark as a shortest way to access the old WH website you need to change the link in the bookmark to:
You do not need to remember this link, you can conveniently get to the old WH Website - WilliamHiggins.com Archives anytime you need through the "WH 2001-2010" in the top menu of the new WilliamHiggins.com website.
Today's Weather in Prague
We have launched our all new Kink only site with no solos. It's not for the feint hearted. Do take a look (if you dare):
http://www.str8hell.com/updates
At present, Members of CzechGuysNextDoor will be able to access the new site with their user information. If you have problems, write Karel@wh.cz
Latest Sets At Our NEW STR8HELL.com Website

Members of CzechGuysnextDoor.com - to log in the member's section of the new STR8HELL website use your present username and password, if you forgot your password or encounter a log in problem please feel free to contact us at: whcustomerservice@gmail.com
Non-members - you are welcome to browse our complete content - each regular set contains free video preview and free photos, if you decide not to become a member of our website you can also buy sets separately (we huge, well organized and easy to search library of models - there is always few models you may like) you can pay only for what you really want see ;-). You are always welcome to come back.
All members of www.CzechGuysNextDoor.com get a free access to STR8HELL.com till the end of November 2011!
Please use your present CzechGuysNextDoor username and password to log into the members area.
We have terminated updates to CzechGuysNextDoor.com website. CzechGuysNextDoor.com website will stay online, but now only as an archive of all CzechGuysNextdoor.com sets. Anyone who wants to access CzechGuysNextDoor.com Archives needs to have a STR8HELL.com membership. STR8HELL.com will continue with most of the czechguysnextdoor.com projects. Anyone who joins STR8HELL.com will gain access to two websites STR8HELL.com and CzechGuyNextDoor.com Archives which contain 2500+ sets. STR8HELL.com has exactly same features and controls as NEW WilliamHiggins.com website.
Direct access to CzechGuysNextDoor.com website is now through the link: archive.czechguysnextdoor.com or through "Archive Sets 2004-2011" links on the new STR8HELL website.
Thank you for your loyalty to CzechGuysNextDoor.com website,
Sincerely
William Higgins

BurnDVD.tv Website Latest Updates


DOWNLOAD AND BURN VIDEOS TO DVD OR DOWNLOAD OUR VIDEOS IN FULL HD
Starting today you can download our videos in Full HD quality 1920x1080px!
Please remember that most of the videos available on BurnDVD are easily able to be downloaded with a single link, but some of the very large files, such as the newsletter DVDs have to be split into three separate links, as detailed below.

The videos with very large file sizes are now split into more than one part, using a program called HJSplit. If you wish to buy one of these larger videos to Burn to DVD, you will receive a link for file and then it is a simple process to join the downloaded files together to make the .iso file for Burning to DVD.

You can see all the available videos at www.burndvd.tv

Before downloading any videos to burn to DVD I advise you to read the BURNDVD Manual, which explains how you can burn the file to DVD. The file is an ISO file which contains all the required DVD files. The process for burning to DVD is fully explained.

The BurnDVD manual is easy to follow, with a step by step guide. Burning a DVD is easy to do, though it is helpful if you have previously burned DVDs or CDs.

The manual can be viewed here: BURNDVD Manual

Anyone who has any problems understanding the manual, or burning their download to DVD, or indeed any questions about this service please email geoff@wh.cz . Geoff will be happy to assist you.

You can view all the available downloads at www.burndvd.tv, by clicking the on the categories. A direct link to the latest files available will be published in each newsletter.
Our Latest Sets at www.BurnDVD.tv
Today we have Streethunting Pavel Man and CFNM – Jan Faust, Foot Shoot – Leo Black and Foot Shoot – Mato Havran.
Special Offer for William Higgins Newsletter Readers
William Higgins Newsletter readers are able to obtain a discount on the price of BURNDVD downloads by using the coupons that we will be publishing in each Members Newsletter. The coupon published in each newsletter will be valid for a period of 7 days.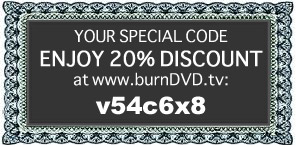 Copy today's coupon code here: v54c6x8

Our Partners:

PLEASE PROCEED TO THE NEXT PAGE FOR THE LATEST WilliamHiggins.com UPDATES