Tuesday, June 07, 2011 - Petr and Ivan

Petr Domas and Ivan Cakoksky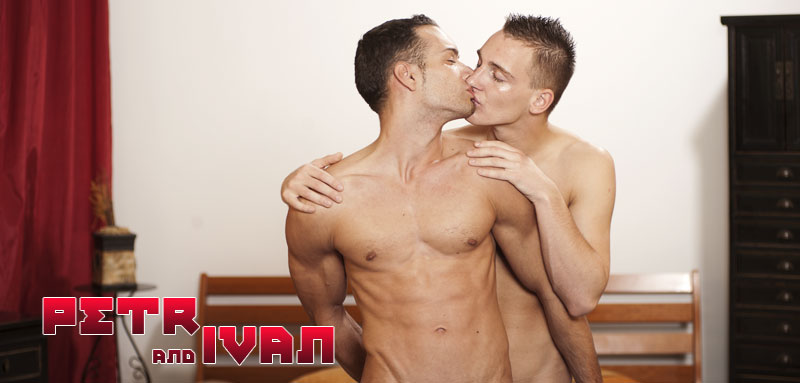 Petr Domas and Ivan Cakoksky are two great looking guys who we got together for this scene. Petr needed money, and so agreed to have sex with another guy, and Ivan seemed to be the perfect match for him. They start off with some kissing before Ivan takes the lead, that whips Petr's dick out and starts to suck it. He then feeds his own cock into Petr's waiting mouth and face fucks him for a while before switching positions to continue with that. Then after some 69ing Ivan pulls Petr's ass into the air and rims him, also slipping his fingers into...
... more about Petr Domas and Ivan Cakoksky further in this newsletter

Our Coming Soon Set Preview
Adam Piskat is a very fit looking guy who we persuaded to come in for a massage. It was rather a hard sell I think, but eventually he agreed. He certainly looks very good as he strips off and climbs onto the massage table. The massage itself progresses quite well, until the introduction of the vibrator, whereupon Adam's pucker hole tightens inexorably, he clearly wasn't going to allow anything to go in there. So after a little teasing with the vibrator he turned over so that we could see his dick, and started wanking, deliverying a very nice cumshot. I would really love to go further with him, and do some guy-guy videos, but I am fairly sure that it is going to prove impossible to achieve. Boris will continue to try to persuaded him, so we will have to wait and see.

OPEN SET WINDOW

Latest Updates Trailer
William Higgins Atelier Backstage Vlog
You can also watch my Vlog for this Newsletter by clicking the video above or over at the Blog:
I want to thank the person who corrected me when I called an 'Emo' hairdo and 'Emu' hairdo. I'm surprised Franky hadn't slapped me already,
Yesterday we had some very cute guys from Dutch TV who were here for several house preparing a documentary on porn in Prague. I particularly enjoyed the soundman who had some difficulty attaching the wireless microphone through my shirt. There was a short in the cable and he had to fiddle around with it for sometime. At then end of the day, he pulled the first microphone out and put a backup microphone in. I wouldn't mind going through a TSA patdown if they were as cute as he was. My experience has been that they never are. The reporter was even more cute. He told me he'd done a report on str8 porn four years ago, where he took his cloths off and jumped into an orgy scene, but didn't actually have sex. We watched the Castings together. A rather homely candidate came in. But he was a real grower. I told the reporter, 'his dick size will cause his score to go up (it didn't). He asked me, on camera, do you consider that a big dick? I shot back, 'is your dick as big?' He hesitated and replied 'no.' His face turned beet red and the rest of the crew was bowelled over laughing. They'll be back tomorrow to do some shots during an actual shoot. I asked them: How long will this report be? He said, 'about ten minutes.' I answered, 'Every time someone does a documentary, they shoot three hours of stuff. And ten minutes wind up on the screen.' He said, 'same with us.'
That's very bad in porn, by the way. But lots of directors work with that ratio. It just increases the cost all round. First, the models hate it. Second, the editors have to spend a lot more time. It's difficult to figure out what to use. For what it's worth, we always shoot between 40 to 60 minutes of material to wind up with 24 minutes on the screen. Our media cards have 60 minutes of shooting time. Whenever I run over the 60 minutes, Boris goes crazy saying he will really hear a lot of howls from the editors.
When the crew left, I said, 'it will rain soon. You've got about five minutes to get away. I can smell it.' True enough, there was a huge thunder and hailstorm that hit with a bang. I'm sure that increased my creds with them. My upbringing in Oklahoma didn't go all to waste.
Boris was out all day yesterday because of a dental appointment. But we're back in business today.
As far as today's castings, we've already shot Ludvik and Sascha. Ludvik speaks English and German very well. He's very nice, and he sets our gaydar off.
Sascha is Russian. He's my pick. And I'm pretty sure he'll go all of the way soon. As I've said previously, Russians are much easier to persuade than Ukrainians.
Please write me with your impressions of the new site. If you have problems, let us know about them also and we'll fix them ASAP.
MESSAGE ABOUT CASTINGS:
Just a little reminder that the Latest Updates page which appears when you access the site shows the latest sets to come online. However that doesn`t include the castings. For the latest castings to come online you can click CASTINGS at the top of the page.
MESSAGE ABOUT LINKS TO THE OLD WH WEBSITE - WILLIAMHIGGINS.com ARCHIVES:
Please be aware that the link www.williamhiggins.com takes you to this brand new website now. If you bookmarked our old website in the past and you want to keep the bookmark as a shortest way to access the old WH website you need to change the link in the bookmark to:
You do not need to remember this link, you can conveniently get to the old WH Website - WilliamHiggins.com Archives anytime you need through the "WH 2001-2010" in the top menu of the new WilliamHiggins.com website.
CzechGuysNextDoor.com Latest Updates
Health Warning: There's no health warning for CzechGuysNextDoor tonight. We have to very nice solo shoots.
Enter www.CzechGuysNextDoor.com HERE
ENTER www.CzechGuysNextDoor.cz Newsletter Archives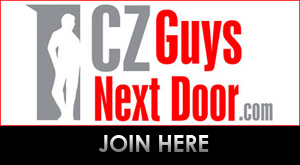 BurnDVD.tv Website Latest Updates
DOWNLOAD AND BURN VIDEOS TO DVD OR DOWNLOAD OUR VIDEOS IN FULL HD
Starting today you can download our videos in Full HD quality 1920x1080px!
Please remember that most of the videos available on BurnDVD are easily able to be downloaded with a single link, but some of the very large files, such as the newsletter DVDs have to be split into three separate links, as detailed below.

The videos with very large file sizes are now split into more than one part, using a program called HJSplit. If you wish to buy one of these larger videos to Burn to DVD, you will receive a link for file and then it is a simple process to join the downloaded files together to make the .iso file for Burning to DVD.

You can see all the available videos at www.burndvd.tv

Before downloading any videos to burn to DVD I advise you to read the BURNDVD Manual, which explains how you can burn the file to DVD. The file is an ISO file which contains all the required DVD files. The process for burning to DVD is fully explained.

The BurnDVD manual is easy to follow, with a step by step guide. Burning a DVD is easy to do, though it is helpful if you have previously burned DVDs or CDs.

The manual can be viewed here: BURNDVD Manual

Anyone who has any problems understanding the manual, or burning their download to DVD, or indeed any questions about this service please email geoff@wh.cz . Geoff will be happy to assist you.

You can view all the available downloads at www.burndvd.tv, by clicking the on the categories. A direct link to the latest files available will be published in each newsletter.
Our Latest Sets at www.BurnDVD.tv
Today we are featuring Artur Lafeks` Screentest with albert Mikan And Petr Domas and ivan Cakovsky:

Special Offer for William Higgins Newsletter Readers
William Higgins Newsletter readers are able to obtain a discount on the price of BURNDVD downloads by using the coupons that we will be publishing in each Members Newsletter. The coupon published in each newsletter will be valid for a period of 7 days.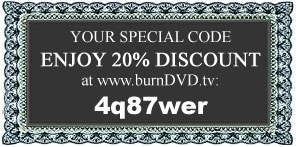 Copy today's coupon code here: 4q87wer

Our Partners:

PLEASE PROCEED TO THE NEXT PAGE FOR THE LATEST WilliamHiggins.com UPDATES