Friday, June 10, 2011 - Adam Piskat's massage

Adam Piskat's Massage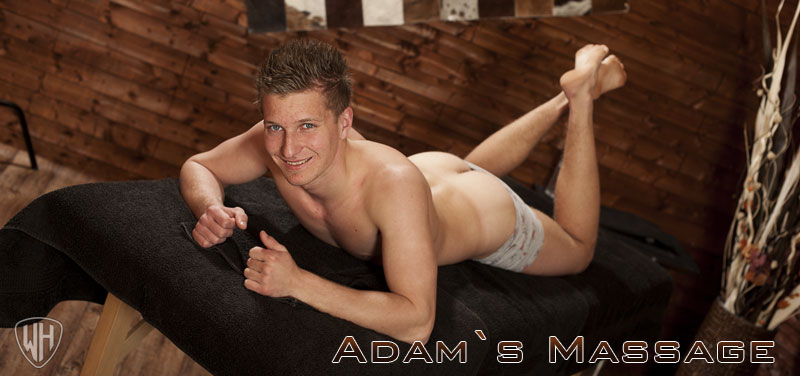 Adam Piskat is a very fit looking guy who we persuaded to come in for a massage. It was rather a hard sell I think, but eventually he agreed. He certainly looks very good as he strips off and climbs onto the massage table. The massage itself progresses quite well, until the introduction of the vibrator, whereupon Adam's pucker hole tightens inexorably, he clearly wasn't going to allow anything to go in there. So after a little teasing with ...
... more about Adam Piskat's Massage further in this newsletter

Our Coming Soon Set Preview
Pavol Zbynek, Ruslan Tarovsky and Ivan Cakovsky are three of the best models you could ever hope to see, and here they get together to give us a wonderful scene. It starts in the park, where Pavol and Ruslan Tarovsky have gone for some football practice. While the are there they meet Ivan, who is practising on his roller blades. Very soon they decide to go somewhere more discreet, and we next see them inside, where Ruslan Tarovsky seems to be sporting a huge erection in his shorts. It's not long before the other guys start to investigate that, and we get to view Ruslan Tarovsky's stiffy. Ivan and Pavol are no slouches with erections and soon they are hard too, as Ruslan Tarovsky drops to his knees and sucks them,in turns, and after a while, both at the same time. Then Ruslan Tarovsky lays down and Ivan climbs on top and starts kissing him, while Pavol seeks his entertainment at the other end, where two delectable asses are on display. Pavol pays them a lot of attention as he rims and fingers both holes, with some relish. Then it is time for more and we see a wonderful three way fuck, as Ivan plays piggy in the middle, He deep dicks Ruslan Tarovsky whilst Pavol does the same to him. It looks great as Ivan fucks Ruslan Tarovsky and in so doing works his ass on Pavol's dick. Pavol then fucks Ruslan Tarovsky, while Ivan feeds his rock hard cock into Ruslan Tarovsky's mouth. Soon there is a switch with Ivan fucking and Pavol being sucked. A final great change has Ivan straddling Ruslan Tarovsky, so both asses are available for more action from Pavol, who is happy to oblige. Then, fully satisified Ivan and Pavol squirt over Ruslan Tarovsky's face, before he shoots his own load. Goodness this is a wonderful scene, I have watched it repeatedly since we finished it.

OPEN SET WINDOW

Latest Updates Trailer
William Higgins Atelier Backstage Vlog
Our 'Coming Soon' is a threesome with three of our most erstwhile models, Dmitry, Pavol, and Ivan. Put it down in your calendar. It will be a good one.
You can also watch my Vlog for this Newsletter by clicking the video above or over at the Blog:
I just returned from a great BrokeCzechBoys shoot. Perhaps you'll remember my writing Dalibor Janek. He's 18. We did a BCB with him a couple of weeks ago and I asked him when was the first time he had sex? He replied that he'd never had sex. A VIRGIN! Well that got my interest. He did fine as a top with another guy. Today we brought him to have his cherry poppes by Petr Kristen. I asked him whether his 'position' had changed since the last shoot, and he replied, 'no changes.' Whoopee! Let me tell you, Dalibor is not longer a virgin and his cherry is no longer intact. He got it busted by Petr Kristen. Dalibor got super hot and erect during the sucking, and I had to warn Petr: "He has a hair trigger. So, be careful." We learned that after Dalibor was 'molested' during his solo shoot, a couple of strokes by Franky, and Dalibor was off to glory with no warning. Today, Dalibor got plowed by Petr's very big dick, and plowed, and plowed. What a way to lose one's cherry. Well, I had a good time. That's my favorite kind of shoot.
Miro is back from Tunisia where he broke a finger playing volleyball (or at least that's his story). Today he finally got some competent medical attention, and his finger will be in a cast for six weeks. Meanwhile, tonight is the third anniversary party of 'Kiss-Kiss-Bang-Bang' parties in Leipzig. Franky is on the fastest train smoking, making a bee-line for Leipzig.
Aida was kidnapped by Pavel and is on her way to Granny's for a three day weekend. I told Pavel: She always goes crazy when your, Luci or Marc come around. With me, when she returns home from a long stay, she just walks right past me, and seems to be saying 'where's the chow?' Pavel said, "Don't you know that kids always love their aunts and uncles more than their parents?" Good point. Because the aunts, uncles, and grandparents spoil them.
The Dutch TV crew, with the four cute guys is gone back to Holland. Their Czech fixer told me: "Enjoy the summer now in June. Because July and August are supposed to be cold and wet." Isn't that always the case? I've always said, "The hottest month of the year is always May." Not true this year. June is hotter. Hopefully, we'll have a warm summer where we can do some outdoor shooting. But that doesn't seem to be in the cards.
Be sure to have a look at our new Castings. My pick is Jirka Rypar. But I also particularly like Roland. He came dressed in a school boy uniform. I got inspired to do a spanking with him. Boris did the honors. Boris played the coach and Roland was late to practice. Gosh Boris put him thru his paces. The Mad Monk should pay special attention. He can learn a few new techniques from Boris. In fact, I know when Boris visited New York City, he went with the MM to Paddles, the spanking club, and really liked it. I guess you learn something every day, Boris has a real kinky side.
The warning for CzechGuysNextDoor tonight: High. We have a new Duty Bound plus two solo shoots.
MESSAGE ABOUT CASTINGS:
Just a little reminder that the Latest Updates page which appears when you access the site shows the latest sets to come online. However that doesn`t include the castings. For the latest castings to come online you can click CASTINGS at the top of the page.
MESSAGE ABOUT LINKS TO THE OLD WH WEBSITE - WILLIAMHIGGINS.com ARCHIVES:
Please be aware that the link www.williamhiggins.com takes you to this brand new website now. If you bookmarked our old website in the past and you want to keep the bookmark as a shortest way to access the old WH website you need to change the link in the bookmark to:
You do not need to remember this link, you can conveniently get to the old WH Website - WilliamHiggins.com Archives anytime you need through the "WH 2001-2010" in the top menu of the new WilliamHiggins.com website.
Today's Weather in Prague
CzechGuysNextDoor.com Latest Updates


The warning for CzechGuysNextDoor tonight: High. We have a new Duty Bound plus two solo shoots.
Enter www.CzechGuysNextDoor.com HERE
ENTER www.CzechGuysNextDoor.cz Newsletter Archives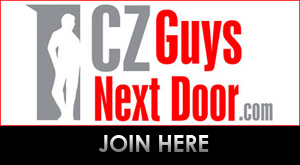 BurnDVD.tv Website Latest Updates


DOWNLOAD AND BURN VIDEOS TO DVD OR DOWNLOAD OUR VIDEOS IN FULL HD
Starting today you can download our videos in Full HD quality 1920x1080px!
Please remember that most of the videos available on BurnDVD are easily able to be downloaded with a single link, but some of the very large files, such as the newsletter DVDs have to be split into three separate links, as detailed below.

The videos with very large file sizes are now split into more than one part, using a program called HJSplit. If you wish to buy one of these larger videos to Burn to DVD, you will receive a link for file and then it is a simple process to join the downloaded files together to make the .iso file for Burning to DVD.

You can see all the available videos at www.burndvd.tv

Before downloading any videos to burn to DVD I advise you to read the BURNDVD Manual, which explains how you can burn the file to DVD. The file is an ISO file which contains all the required DVD files. The process for burning to DVD is fully explained.

The BurnDVD manual is easy to follow, with a step by step guide. Burning a DVD is easy to do, though it is helpful if you have previously burned DVDs or CDs.

The manual can be viewed here: BURNDVD Manual

Anyone who has any problems understanding the manual, or burning their download to DVD, or indeed any questions about this service please email geoff@wh.cz . Geoff will be happy to assist you.

You can view all the available downloads at www.burndvd.tv, by clicking the on the categories. A direct link to the latest files available will be published in each newsletter.
Our Latest Sets at www.BurnDVD.tv
Today we are featuring Adam Piskat`s Massage, CFNM Jiri Goes for an Audition, fabulous wrestling Roman Stach vs. Artur Lafek and an erotic solo with Albert Sin:
Special Offer for William Higgins Newsletter Readers
William Higgins Newsletter readers are able to obtain a discount on the price of BURNDVD downloads by using the coupons that we will be publishing in each Members Newsletter. The coupon published in each newsletter will be valid for a period of 7 days.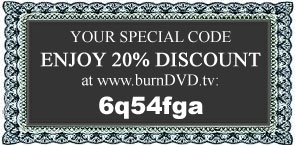 Copy today's coupon code here: 6q54fga

Our Partners:

PLEASE PROCEED TO THE NEXT PAGE FOR THE LATEST WilliamHiggins.com UPDATES