Tuesday, July 22, 2014 - Otakar Bubek and Walter Uwe RAW - FULL CONTACT

Otakar Bubek and Walter Uwe RAW - FULL CONTACT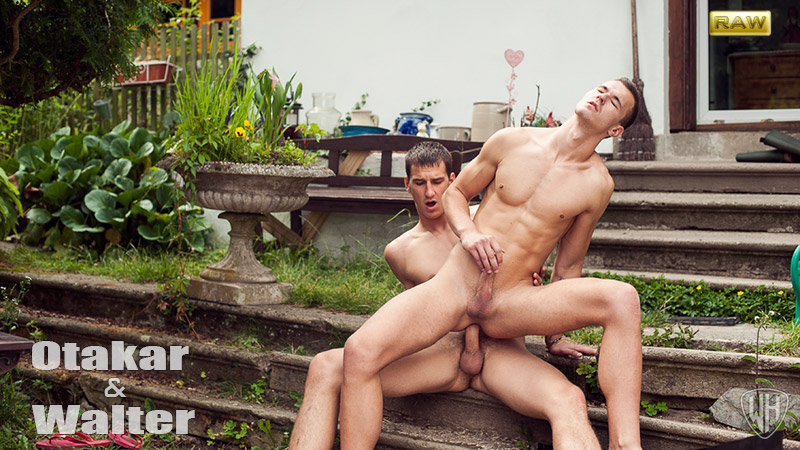 Otakar Bubek and Walter Uwe are a real horny pair of guys. WE see them in the garden chatting and then Otakar moves over to sit next to Walter, kissing him. It doesn't take long before a naked Otakar is rock hard and having his cock sucked by Walter, who does a great job. But Otakar wants to taste some dick too so he is soon sucking on Walters big dick. They swap again, Otakar feeding his cock back into Walter's eager mouth. Then Otakar lays on a table, with his legs up, so that his ass can get some tongue on the hole. Walter obliges, rimming him real well. Then he stands and slides his big cock deep into the waiting ass. He fucks that ass good and deep as Otakar stays nice and hard. Walter really pounds that ass before sitting so that Otakar can ride his throbbing pole. He slides up and down on that cock kissing Walter at the same time. Otakar really works his ass all over that cock and then changes position, bending over to get that cock working his hole again. Walter rams in and out of that ass, hard and fast as Otakar reaches back to pull him in deep. As Walter continues his fucking Otakar wanks himself and shoots a big cum load for us, then he gets on his knees for Walter to shoot his cream over his face. Otakar licks at that spent cock and then Walter bends over to kiss him after a very hot scene.
... more about Otakar Bubek and Walter Uwe RAW - FULL CONTACT further in this newsletter

Our Coming Soon Set Preview
Wank Party 2014 #4 has a great cast of guys, Paul Belonek, Steve Peryoux, Mate More, Radan Flex and Arny Donan. In this second part we join them again as Arny is ramming his big cock in and out of Steve's ass while Radan is doing the same to Paul. Steve is enjoying Mate's cock as well, and then Paul takes over sucking it. As the fucking continues Mate decides he needs to feel some cock in his ass, so it is all change as he rides on Radan's cock and Arny switches to fuck Paul. Steve bends over to suck on Mate's cock as well. Then as he bounces on Radan's cock Mate leans back and sucks Steve. Everyone is getting so hot from all that fucking and they move once more, with Steve shooting his cum all over his body as he gets fucked hard and fast by Radan. Meanwhile Mate has his dick deep in Paul's hole, giving it to him good. For his cum shot Mate shoots his load all over Radan's hot chest, followed by Paul doing the same. Arny sits down next to Radan and wanks himself to a climax too. What a great scene with 5 very sexy guys.

OPEN SET WINDOW

Trailer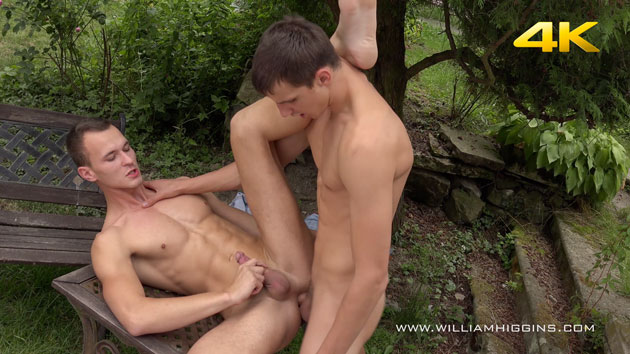 Vlog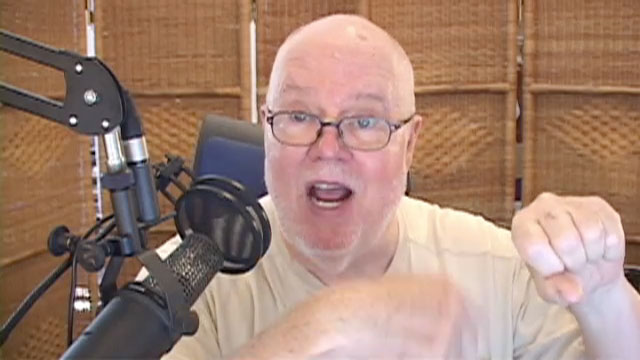 You can watch my Vlog for this Newsletter by clicking above or by going over to the Blog :
http://www.wheuro.com/?p=13192
It's a scorcher today in Prague, 82ºF 27ºC. Last night heavy thunderstorms which cooled things off overnight, but it's right back up there today.
Day before yesterday I was walking by a bazaar (junk store) went inside and found an old field telephone with a crank, the kind the Gestapo used to torture prisoners in World War II movies. I snapped it up. Today, I gave it to Miro to use as a prop on Str8hell. He asked what's it for? To replace the Samsung Note 3? I told him the Gestapo used them to torture prisoners in old movies. No way, Miro said. I told him you just attach a wire to each of the output terminals, attach the other ends to the prisoner and turn the crank. Miro, ever the skeptic, put his palm across both terminals and turned the crank. Jolted him halfway across the office. As everyone broke up, Miro tried to put Borek's hand across the terminal. Borek, being no fool, beat a hasty retreat out of the room. Franky had better watch out when he's napping.
We have a great pairing to start us off today, Otakar Budek and Walter Uwe. Then we see the lovely Paul Belonek in his massage. That is followed by Alan Carly's erotic video and we end with a very nice session stills shoot with Radko Simsa.
Our castings today are Hugo Antonin, Karel Samek, Patrik Honek and Patrik Radiva. That is a very good selection of hot guys. My pick for today goes to Hugo Antonin.

REMEMBER YOUR CAN ALWAYS CHECK THE OLD WH WEBSITE AT:
NEW SETS AT STR8HELL.COM

Members of str8hell.com get full access to the site and to the full archive of more than 2500 sets on Czech Guys Next Door web site, at:
http://archive.czechguysnextdoor.com/
Non-members can access str8hell.com and browse the complete content, including free video previews and some free photos for each set. Non-members can also search the site, and are able to buy any sets they like, without taking out a full membership. Paying only for the sets you really want to see.
Sincerely
William Higgins

BurnDVD.tv Website Latest Updates


DOWNLOAD AND BURN VIDEOS TO DVD OR DOWNLOAD OUR VIDEOS IN FULL HD 1920x1080P!
Special Offer for William Higgins Newsletter Readers
William Higgins Newsletter readers are able to obtain a discount on the price of BURNDVD downloads by using the coupons that we will be publishing in each Members Newsletter. The coupon published in each newsletter will be valid for a period of 7 days.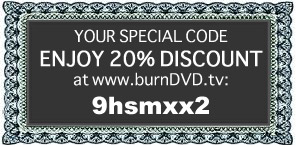 Copy today's coupon code here: 9hsmxx2

Our Partners:

PLEASE PROCEED TO THE NEXT PAGE FOR THE LATEST WilliamHiggins.com UPDATES