Friday, August 08, 2014 - Wank Party 2014 #5, Part 1 RAW

Wank Party 2014 #5, Part 1 RAW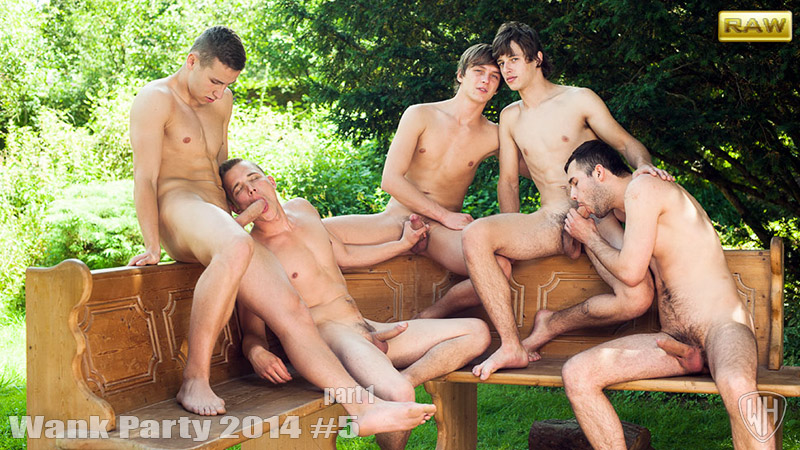 In Wank Party 2014 #5 we have Hugo Antonin, Zdenek Bodbaba, Alan Carly, Danek Gyor and Paul Belonek. In this first part we find them in the garden where they are going to have some 'wheelbarrow; races. First off is Antonin at the driver and Paul as the wheelbarrow. Then Zdenek and Danek, folowed by Antonin again, with Alan. Then they have more races, leaping as frogs might before actually having a game of leap-frog. All this while they are naked, cocks flailing as they leap. It seems that there is reward for the winner, which is Paul's cock. Antonin is deemed the winner and he gets to wank and then suck on that big cock. As he sucks Paul the others start to play too. with Alan and Danek wanking each other and Zdenek leaning over to wank Antonin. Soon they are all hard with Antonin and Zdenek taking turns of Alan's stiff meat. Paul's cock is massive and Danek starts to feast on it too. As the sucking and wanking contiues Paul and Antonin kiss as do Zdenek and Alan. Paul then moves, so that he can suck on Antonin's hard cock, taking it deep in his throat. Antonin, meanwhile, wraps his mouth tight around Alan's cock and Zdenek sucks first Paul and then Zdenek. Moving again has Antonin working on Paul's cock as his own is sucked by Alan. Then Antonin turns and sucks Alan again, who is busy kissing Paul. Zdenek gets to taste Danek's dick as he takes Paul's in his mouth once more. They all want to taste each other, so Paul sucks Danek, and then Antonin as Zdenek bends over to take Alan's thick meat in his mouth. Those cocks are all so rock hard, with Alan's poking out proudly as he wanks Zdenek, before standing and feeding him. Paul is then busy on Antonin's pole as Danek leans over to suck Zdenek. Thoughts start turning to some ass and Alan and Zdenek willingly offer theirs up for some fingering and rimming. Paul's tongue finds Zdenek sweet spot as Antonin fingers Alan's, with Zdenek sitting between them for Zdenek to suck his dick. What a great start to a very hot wank party, with 5 beautiful guys.
... more about Wank Party 2014 #5, Part 1 RAW further in this newsletter

Our Coming Soon Set Preview
Mate More and Luky Svit are a beautifully matched pair. The both look so cute and hot. In this scene we get to watch as Luky gets to work, seducing Mate, which works as he is soon sucking on his big cock. It doesn't take too long before Mate is wanting some cock in his mouth too. He works hard on Luky's thick meat. Luky needs more than sucking though and soon Mate's dick is deep in his ass, pounding his hole real good. They change positions too, with Luky in missionary, taking that dick so well. He wanks himself as he gets fucked before they move again. This time with Luky riding that stiff cock. It certainly sends Mate over the top as he pulls out and shoots a big creamy load. Luky then kneels over Mate and wanks himself to deliver his hot cum too. Then it is off to the shower to clean up.

OPEN SET WINDOW

Trailer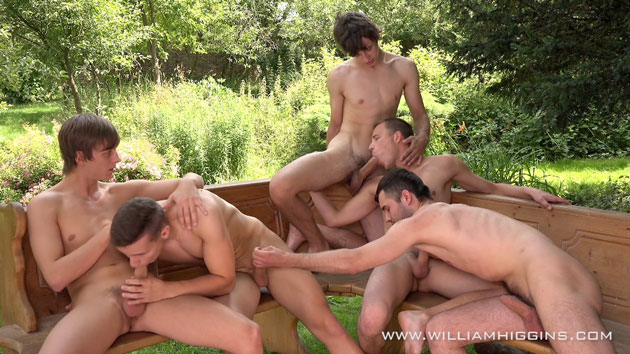 Vlog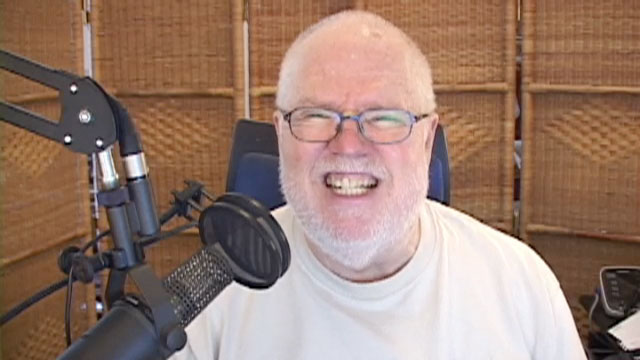 You can watch my Vlog for this Newsletter by clicking above or by going over to the Blog :
http://www.wheuro.com/?p=13253
This week I started a new Tumblr Blog. I did so because I just learned about Tumblr (duh) and discovered lots and lots of 'stolen' images from our sites with the watermarks cut off. 'Straight guys enjoying a barbeque.' I don't know why bloggers do that. With my own Blog I can re-blog the purloined images and point out that they originally came from our sites. With the help of Mr. Geoff, soon I'll be able to identify exactly which shoots they come from. Also, I've decided to use Tumblr to post teaser images from our shoots. I'll find something to post daily. My regular Blog will be for video teasers. You might want to check out this new Blog, just getting started, at:
Original name, isn't it?
Part one of our latest Wank Party gets us started today, and what a great line-up we assembled for it. That is then followed by Damien Ruth in a very good erotic video. Lastly, for today, we have a lovely session stills, with Jirka Mendez.
We have some very good castings too, David Kopa, Daniel Voda and Matous Ples. They all look good but my pick for today is Daniel Voda, who is actually a returning castee. He was here 8 years ago, with his brother. You can find them both in the archives under the names Vitek and Janek Prenecek. You can also see them together in a soft, brothers duo in the Str8hell archives.
REMEMBER YOUR CAN ALWAYS CHECK THE OLD WH WEBSITE AT:
NEW SETS AT STR8HELL.COM

Members of str8hell.com get full access to the site and to the full archive of more than 2500 sets on Czech Guys Next Door web site, at:
http://archive.czechguysnextdoor.com/
Non-members can access str8hell.com and browse the complete content, including free video previews and some free photos for each set. Non-members can also search the site, and are able to buy any sets they like, without taking out a full membership. Paying only for the sets you really want to see.
Sincerely
William Higgins

BurnDVD.tv Website Latest Updates


DOWNLOAD AND BURN VIDEOS TO DVD OR DOWNLOAD OUR VIDEOS IN FULL HD 1920x1080P!
Special Offer for William Higgins Newsletter Readers
William Higgins Newsletter readers are able to obtain a discount on the price of BURNDVD downloads by using the coupons that we will be publishing in each Members Newsletter. The coupon published in each newsletter will be valid for a period of 7 days.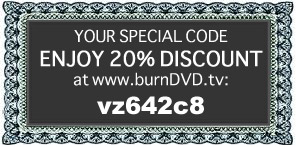 Copy today's coupon code here: vz642c8

Our Partners:

PLEASE PROCEED TO THE NEXT PAGE FOR THE LATEST WilliamHiggins.com UPDATES