Tuesday, October 28, 2014 - Lubos and Ondra - FULL CONTACT

Lubos and Ondra - FULL CONTACT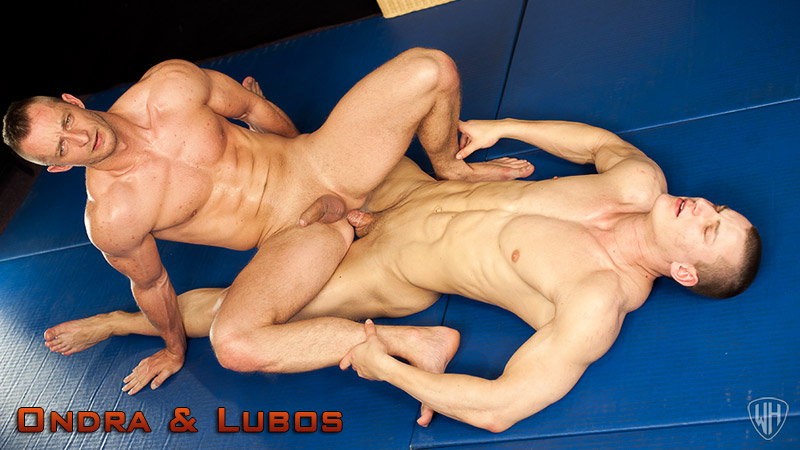 After a wonderful submission wrestling match between Lubos Korys and Ondra Matej, in which Ondra was victorious Lubos had to submit again, this time to service Ondra's cock. On his knees and sucking that cock Lubos' own dick gets very hard. His hot mouth works over Ondra's cock, taking it deep all the way. Ondra gets so turned on by being sucked that he needs some dick too. So he puts Lubos on the floor and climbs over him to 69. They suck each other, and lick the tight balls, with Ondra's head bobbing up and down. Lubos has Ondra's cock deep down his throat, as his hands spread the ass cheeks to give a great view of some hole. Then Ondra moves again, to stand behind Lubos, who presents his ass. Ondra's cock slides deep into the eager hole, and fucks it real good. His cock stretches the hole as he pounds away at it. Lubos stays rock hard as he feels Ondra's cock ramming in and out of his hole. He loves to get some cock deep in his ass and is soon taking a ride on Ondra's, bouncing up and down on it, making his own cock flap against his belly. He leans over, as Ondra takes over, fucking his throbbing cock deep into the ass. Then Lubos lays on the floor, wanking himself as Ondra fucks him missionary style. As he wanks Lubos soon drops his hot cream all over himself as Ondra keeps us with his fucking. Then Ondra pulls out of that hot ass and wanks his cock to shoot his come all over Ondra's hairy legs. What a great way to finish off a great match.
... more about Lubos and Ondra - FULL CONTACT further in this newsletter

Our Coming Soon Set Preview
Paul Belonek and Martin Merlot are enjoying some time in the garden, but rueing the fact that there is no snow as they can't use the sleigh. But they find some other way of entertaining each other. Paul goes over to Martin and starts to kiss him, and gropes him in his cut-offs. Martin lays there and enjoys it at Paul kisses all down his body and then on the mouth again. Martin's cock is out of his shorts, and rock hard, as Paul moves back down, to suck on it. His hot lips encase the cock shaft, moving up and down on it. Martin's cock is so rock hard as Paul sucks. As Paul stands Martin's cock is shown in it's fully glory. Paul drops his shorts and his own massive tool is revealed, thick and hard. Martin is quickly sucking on it for all he is worth. Then Paul fucks that monster as far down Martin's throat as he can. Martin lays back down, and continues to suck on Pauls massive cock. Paul leans over to complete the 69, working his mouth all over Martin's throbbing cock. Paul wants to feel Martin's dick in his ass, so he sits on it, riding up and down. Martin fucks up into that sexy ass as well, stretching the hole wide. As his thick cock really stretches Paul's hole Martin reaches round and wanks on his buddies big dick. Changing position has Martin ramming his dick in that ass, from behind, with Paul wanking himself hard. It feels so good that Paul is soon dumping his hot cream all over the grass. Then Paul lays on the sleigh, so Martin can fuck him missionary style. That cock works in and out of his ass, going nice and deep. Martin keeps up the fucking, till his balls are so tight he just has to explode. He pulls out and shoots his hot cum over Paul's balls. Then he leans forward and kisses his buddy to end a lovely scene.

OPEN SET WINDOW

Trailer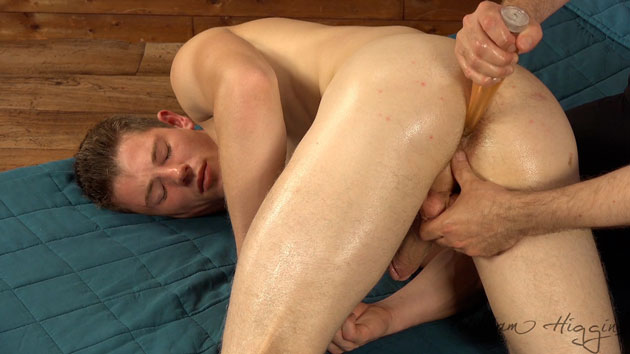 Vlog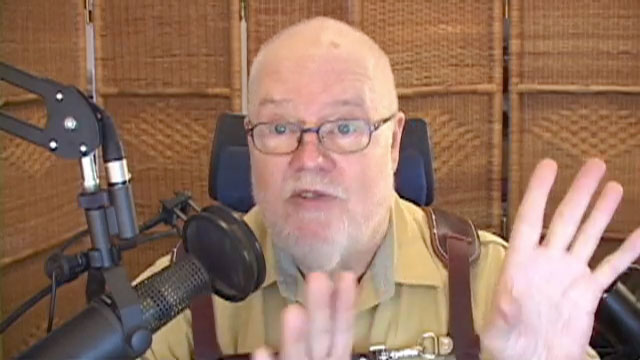 You can watch my Vlog for this Newsletter by clicking above or by going over to the Blog :
http://www.wheuro.com/?p=13590
Happy Independence Day! Today is a very important public holiday in the Czech Republic Independence Day. On this date in 1918 in Wenceslas Square, two weeks before the end of The Great War, Czechoslovak Independence was declared from the Austro Hungarian Empire. The people started tearing down signs in German. This heralded the start of the First Republic which lasted until the after the Munich Agreement in 1938. Of course, the Czechoslovak State no longer exists. But today is still Independence Day. I have a story about Independence Day and Aida and Buddy that I'll tell in the Vlog:
http://www.radio.cz/en/static/october28/
We have a great post-wrestling fuck scene today, leading things off, with Lubos Koryz and Ondra Matej. Then a wonderful massage with Ben Mondo. That is followed by Pavel Bohan's erotic video and Milan Beran's still shoot.
We have an excellent selection of castings too with Marek Pravda, Lukas Bobek, Vilem Tel and Petr Zuska. Wow! What a great selection that is today. Everyone deserves to be my pick of the day, but there can only be one winner so, purely on the basis of being Rado's brother, I am going to choose Petr Zuska.

REMEMBER YOUR CAN ALWAYS CHECK THE OLD WH WEBSITE AT:
NEW SETS AT STR8HELL.COM

Members of str8hell.com get full access to the site and to the full archive of more than 2500 sets on Czech Guys Next Door web site, at:
http://archive.czechguysnextdoor.com/
Non-members can access str8hell.com and browse the complete content, including free video previews and some free photos for each set. Non-members can also search the site, and are able to buy any sets they like, without taking out a full membership. Paying only for the sets you really want to see.
Sincerely
William Higgins

BurnDVD.tv Website Latest Updates


DOWNLOAD AND BURN VIDEOS TO DVD OR DOWNLOAD OUR VIDEOS IN FULL HD 1920x1080P!
Special Offer for William Higgins Newsletter Readers
William Higgins Newsletter readers are able to obtain a discount on the price of BURNDVD downloads by using the coupons that we will be publishing in each Members Newsletter. The coupon published in each newsletter will be valid for a period of 7 days.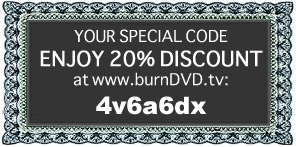 Copy today's coupon code here: 4v6a6dx

Our Partners:

PLEASE PROCEED TO THE NEXT PAGE FOR THE LATEST WilliamHiggins.com UPDATES