Tuesday, January 20, 2015 - Alan and Marek - FULL CONTACT

Alan and Marek - FULL CONTACT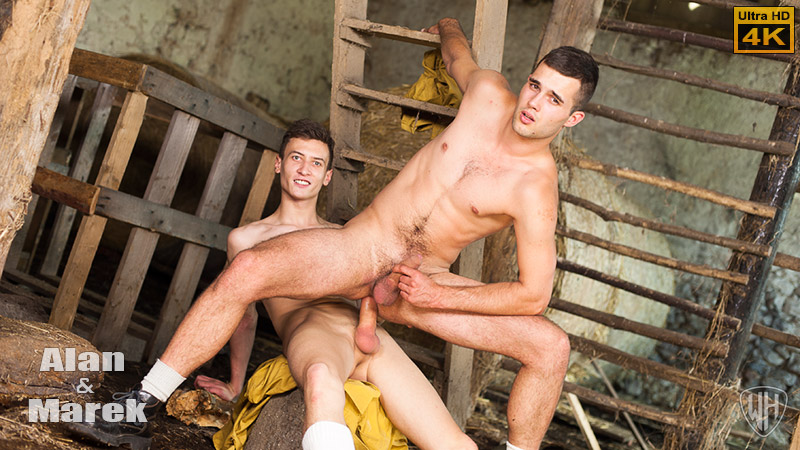 Alan Carly and Marek Prohodil are exporing a derelict building, and find it a good place to share a kiss. As they do so they start to undress each other, opening the shirts. The pull the shirts from each other, exposing their sexy chests. Then the shorts are dropped as well and Marek goes down on his knees and begins to suck on Alan's lovely cock. Alan is quickly very hard indeed as the hot mouth works on his dick. Marek's mouth slides over the cock very well, filling his mouth with rock hard meat. He looks up to Alan face as he licks and sucks on the cock. His mouth really works the cock well and he licks Alan's big balls too. Then he stands up and Alan wanks both there cocks with one hand. Both are big and thick. Alan leans over and kisses Marek's nipples on his way down to suck his cock. He shows that he can do a great job at that too, working the cock down his throat. Marek's balls are tight around the base of his shaft as the cock throbs in Alan's mouth. Alan takes it all the way down his throat, gagging slightly. He licks the shaft and suck on the cock as Marek strokes his head. Then Alan rubs those tight balls as well, keeping up with the sucking. Alan then bends over, showing off his hot ass, and Marek is quick to taste that tight hole. His tongue gets to work rimming the hole, as he pulls the cheeks wide apart. Then Marek stands and slides his big, fat cock deep into that ass. Breathing heavy and moaning Alan takes that dick all the way in his ass. Marek really pounds away at the ass, stretching it wide and fucking it deep. Alan's cock stays rock hard as his hole gets fucked real good. Marek then pulls out and sits down, so that Alan can slide his hot ass down over that big, throbbing cock. He rides up and down on it getting fucked so well. Moving again, into missionary position, Marek takes over the fucking, ramming his cock inand out of that ass as hard as he can. Alan wanks on his own cock as his hole is filled and stretched. His hand works hard wanking on that cock as Marek keeps fucking him deep. Soon Alan's cock explosed with a big cumshot, the hot juice landing on his body. Marek keeps up with his fucking until he is ready too. He pulls out and dumps his cum all over Alan's belly. After milking the cock dry Marek leans over and kisses Alan again. What a great scene, from two very hot guys.
... more about Alan and Marek - FULL CONTACT further in this newsletter

Our Coming Soon Set Preview
Petr Maslak came in for a screentest, and we paired him up with Vlado Tomek. It starts off with Petr, a very handsome straight guy, stripping down to his underwear and laying on the table, for a massage. Vlado arrives and gets right to work, using oil as he starts massaging Petr's back and his shoulders. He works down the back, pulling the underwear down some, so the butt cheeks are exposed. Vlado's expert hands work the ass cheeks as well before moving down to do the legs. Then he turns Petr over, to work on his front. Petr's cock is hard and poking out of his underwear. That is too good a chance to pass up and Vlado soon has hold of it and sucks on it. He licks around the head and sucks the cock into his mouth, his head bobbing up and down on it. He removes his shirt and Petr starts caressing that sexy body as Vlado sucks on his cock some more. Vlado moves up and licks Petr's nipples and then kisses him. Soon Vlado is naked too, joining Petr on the table. Petr's mouth wraps around Vlado's big stiff cock and sucks it real good. He wanks on that cock and then sucks it some more as Vlado moans with pleasure. Vlado then takes things on a step, with Petr's ass exposed and being rimmed. He rims the ass and sucks on Petr's massive cock. Then he sucks on the balls too. With that ass nice and wet Vlado slides his throbbing cock deep inside and fucks it good. Petr's hole is stretched real good by that fat cock, as Vlado really works it in deep. Petr stays nice and hard as he gets fucked, and changes position, bending over to get more of that big cock. Vlado really works that hole, going it right up to the balls. Moving to spoon he continues to fuck hard as Petr wanks his own cock. Petr's wanking speeds up and he shoots his creamy load as Vlado pounds his hot hole. Vlado kisses him and then continues to fuck that tight hole. He pulls out and dumps a big cum load all over Petr's sexy body. What a great screentest for Petr, with Vlado really giving him a good hard fuck.

OPEN SET WINDOW

Trailer
Vlog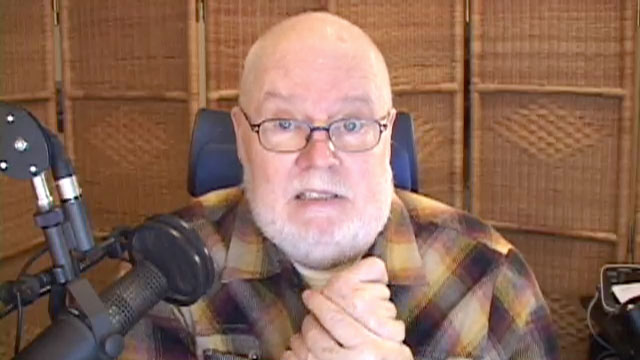 You can watch my Vlog for this Newsletter by clicking above or by going over to the Blog :
http://www.wheuro.com/?p=13962
I've always found 'Adonis Girdles' to be very erotic. Years ago, I called them 'Venus Girdles' until someone pointed out 'Venus' is a girl. Duh. I was told they're called 'Adonis Girdles' for the male gender. Today, I was reading one of my favorite blogs where the writer called them 'Cum Gutters.' That takes them down a peg or two.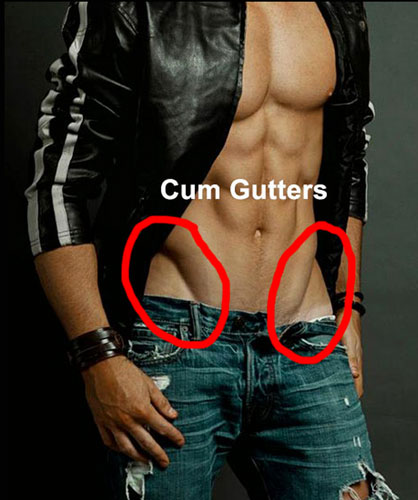 I learned a new British slang term today. An MP was noting that one of my favorite singers, James Blunt, is 'POSH.' I'd always thought Blunt was working class. Couldn't have been more wrong. Anyway Blunt took offense at anyone criticizing his 'plummy accent.' Had to look that one up right away. A 'plummy accent' is a 'POSH' accent. I shouldn't have to explain 'POSH,' everyone should.
Then there was a very encouraging article in Salon today titled: "'The Full-bush Brazilian' The hot new public hair trend has arrived." The gist of the article: It's currently becoming fashionable for the girls to keep some pubic hair. We, or at least I, can only hope the trend spreads to the guys. Time will tell.
What a great pairing we have today, starting things off, Alan Carly and Marek Prohodil. Both are very good indeed and deliver a great scene. Then we have the very handsome Tomas Melus in his massage. He is followed by Marek Murek, another lovely straight guy, in his erotic video. Last, but by no means least, we have Ahmed Savky in a very good session stills.
Our castings today are Ivan Propol, Milan Synai, Milan Ponor and Martin Poskok. They are all very different, but look good. I have opted for Martin Poskok as my choice for today.

REMEMBER YOUR CAN ALWAYS CHECK THE OLD WH WEBSITE AT:
NEW SETS AT STR8HELL.COM

Members of str8hell.com get full access to the site and to the full archive of more than 2500 sets on Czech Guys Next Door web site, at:
http://archive.czechguysnextdoor.com/
Non-members can access str8hell.com and browse the complete content, including free video previews and some free photos for each set. Non-members can also search the site, and are able to buy any sets they like, without taking out a full membership. Paying only for the sets you really want to see.
Sincerely
William Higgins

WHVideoShop.com Website Latest Updates


DOWNLOAD OUR VIDEOS IN FULL HD 1920x1080p FROM ALL 6 SITES!
Special Offer for William Higgins Newsletter Readers
William Higgins Newsletter readers are able to obtain a discount on the price of WHVideoShop downloads by using the coupons that we will be publishing in each Members Newsletter. The coupon published in each newsletter will be valid for a period of 7 days.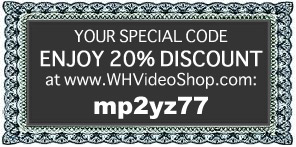 Copy today's coupon code here: mp2yz77

Our Partners:

PLEASE PROCEED TO THE NEXT PAGE FOR THE LATEST WilliamHiggins.com UPDATES