Friday, July 22, 2011 - Rado Zuska

Rado Zuska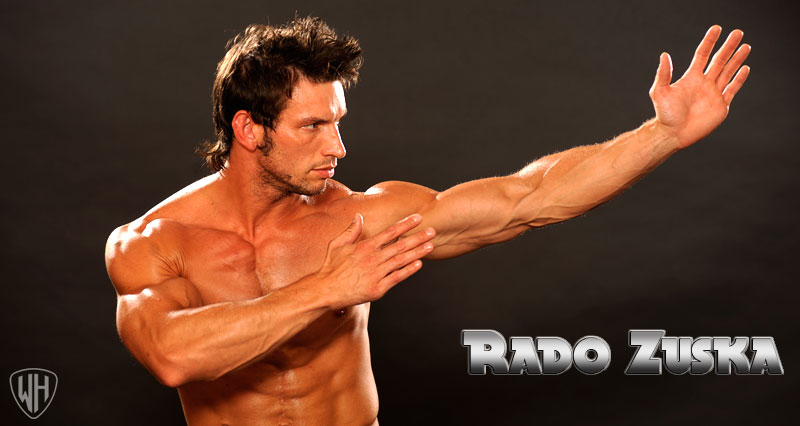 Rado Zuska is aged 30 and lives in Melnik, where he works as a driver. He enjoys Fitness, Cycling and Swimming in his spare time. What a stunning guy Rado is, With a very handsome face and a magnificent body. He is so toned, that every muscle stand out, glistening as he adopts a series of beautiful poses. That is not all either, as Rado shows us his huge dick, which looks great as it is hard and rampant. But that almost outdone by the most beautiful ass you might hope see, and when it is spread ...
... more about Rado Zuska further in this newsletter

Our Coming Soon Set Preview
Jan Pribyla came in for a Czech Up, with Dr Ivan Cakovsky and Sister Sasch Borodin. Jan had a bad stomach and it needed some investigation. So he is told to get undressed and put on the white surgical smock. When he has done that The medics put him in the chair and take some vital tests, like blood pressure and temperature, using the thermometer in the dick trick. But he fails to get a reading, so he then tries the ass, and is more successful. Ivan decides that further examination of Jan's ass is required, so he gloves up and slides a finger in. At the same time Sascha starts kissing Jan and plays with his cock. Then Sascha also dons a glove and both he and Ivan finger Jan's ass. Ivan then sucks on Jan's dick until he gets it fully hard. Next it is time for Jan to get a taste of some dick, and he sucks Ivan and Sascha in turn, while wanking himself. But Ivan doesn't forget all about his duties as a Dr and gets the proctoscope and checks Jan's ass some more. It seems that it needs further attention, so Ivan has Jan sit down on his throbbing dick for further penetration. Jan rides Ivan's hard dick, bouncing up and down, as Ivan sucks on Sascha's dick. A quick change of position allows Ivan better access to Jan's ass, and Jan can also suck Sascha at the same time. Finally Ivan and Sascha want to give their loads to Jan, so they unload and he sucks them dry. The guys then kiss and bring the scene to a very nice conclusion.

OPEN SET WINDOW

Latest Updates Trailer
William Higgins Atelier Backstage Vlog
You can also watch my Vlog for this Newsletter by clicking the video above or over at the Blog:
Finally we have a nice, hot afternoon in Prague. As I write these words, Mad Monk, two of his nieces, Pavel Nikos and our IT guy are waiting to board a plane for Istanbul. This morning, the Monk's missing luggage finally arrived in Prague, with a great lens for my new camera, and my Mac Matic Trackpad. The day it came out, I installed the new Mac OS 10.7 Lion. Everything went very smoothly until I started on the Newsletter, and an important ftp connection no longer worked, with our IT guy waiting to board his flight. Always happens that way. Never mind. I used the critical ftp connection on my old PC and got that much done. Miracle. When our IT guy returns next week, he'll sort the problems out.
My review of Lion: Most of the stuff I can see are cosmetic improvements on what the last operating system already did. I'm sure there's lots under the hood which I can't see. One thing: You can make your Mac PC monitor look like an iPhone or iPad. Most power users are very scathing about that. I think I'll hardly ever use that feature. This reminds me of the pro screaming about the interface on the new Final Cut Pro X. Once I spent about three weeks learning my way around the new editing program, I decided I love it. It's much better than the old program. I think pros don't want to be induced to learn something completely new from the ground up. There are lots of things I'd rather have been doing, but once I learned it, I'm very grateful I took the time to do it. At my age, if I can relearn an editing system, I'm sure practically everyone can.
I just finished a really great shoot. Boris was casting about for the cast of a 'sukat' duo for today's schedule. I said, what I'd like to see is a flip-flop between Ivan Cakovsky and Artur Lefek. Done. Boris set it up. Artur had never been passive and really didn't want to try. Well, this afternoon he lost his cherry. And he took it like a champ. Artur was just great. Ivan, on the other hand, who's had lots of experience in the passive position, had a very difficult time of it. Lots of pain. Miro said, 'Ivan is having a very difficult time of it. He's never been passive before – today.' At last Ivan got used to it, and put in a fine performance. I just loved this shoot, and tomorrow, I'll put together a quick Sneak Peek for the blog.
For tonight's Newsletter:
Our preview tonight is a nude submission wrestling, Ladislav v Filip. That was a great shoot, and I'll download it as soon as it's released.
Mykola Petruskov is 19 years old and hails from Russia. He is in the Czech Republic for work and in his spare time he enjoys playing football. Mykola is a cute looking guy who photographs very well, as you can see in this stills shoot. He does some very nice poses, and shows a very good, upstanding qualification as well a a most inviting ass. It would be great if we could persuade him to come back and do something with another guy.
Lukas Bursik is aged 18 and lives in Prague, where is a student of economics. He enjoys computers and tennis in his spare time. This is his erotic video, and I must say he looks very good. He starts by removing his shirt and caressing his body before opening his jeans and dropping themto the floor, revealing his engorged member. He wanks himself and we see that his dick grows to quite size, and he sits to continue wanking. Then with his dick nicely aroused he lifts his legs to show us a nice hairy hole too. changing position allows Lukas to bend over and stretch the hole open some more. this time it actually opens up very nicely indeed. Laying face down on the wooden beam gives us a great view of Lukas' ass again, this time it opens even further. Then it is time for a cumshot, so Lukas wanks himself to a massive erection and spurts a nice big load, which splatters the floor. He then finishes up in the shower to refresh himself after his exertions. Lukas really looks great in this video. I would love to see him do more.
Wank Party 2011 #7 features Pavol Zbynek, Ivan Cakovsky, Honza Copak, Jan Pribyla and Sascha Borodin. Pavol, Ivan and Honza are walking by the lake and find Sascha and Jan Sunbathing on an air bed. They run into the water and tip them off, and the fun begins, the guys get naked and enjoy a good time laughing, joking, mock fighting and playing with a ball before they leave the water and walk back to where they are staying. Dropping their towels the guys start to get hard and soon Ivan is sucking Sascha while Jan sucks on Pavol's hard cock. Before long they switch and Ivan sucks on Honza and Sascha and Pavol gets to grips with Jan's dick. The guys move to another room for more sucking, this time with Ivan rimming Jan's ass. Pavol wants some too so he starts to rim Sascha as well, taking the opportunity to jam his thumb up his ass. Meanwhile Ivan is fingering Jan's ass, so we know that more is going to find its way in there soon. Our expectations are met swiftly as Ivan fucks Jan while Pavol fucks Sascha real deep. Then they switch with Pavol shoving his dick deep into Sascha, and Ivan doing the same to Jan, who also gets a mouthfull of Honza's rampant cock. Another change sees Honza sitting on Ivan's dick and Sascha fucking Jan, with Pavol waiting his turn to fuck Honza. Which he does very soon, doggy style. Then Honza sits on Ivan again and Pavol moves back to have another go at Jan's tight ass. All too soon the cumshots start to flow, with Pavol, Sascha and Ivan cumming in quick succession, all over Jan's face, and he dutifully sucks the dicks dry, before he also shoots a nice load and finally Honza drops his load over Jan's head to bring the scene to a wonderful ending.
My Pick of the Castings for this Newsletter is Jan
MESSAGE ABOUT CASTINGS:
Just a little reminder that the Latest Updates page which appears when you access the site shows the latest sets to come online. However that doesn`t include the castings. For the latest castings to come online you can click CASTINGS at the top of the page.
MESSAGE ABOUT LINKS TO THE OLD WH WEBSITE - WILLIAMHIGGINS.com ARCHIVES:
Please be aware that the link www.williamhiggins.com takes you to this brand new website now. If you bookmarked our old website in the past and you want to keep the bookmark as a shortest way to access the old WH website you need to change the link in the bookmark to:
You do not need to remember this link, you can conveniently get to the old WH Website - WilliamHiggins.com Archives anytime you need through the "WH 2001-2010" in the top menu of the new WilliamHiggins.com website.
Today's Weather in Prague
CzechGuysNextDoor.com Latest Updates


Enter www.CzechGuysNextDoor.com HERE
ENTER www.CzechGuysNextDoor.cz Newsletter Archives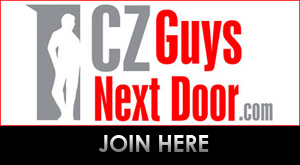 BurnDVD.tv Website Latest Updates


DOWNLOAD AND BURN VIDEOS TO DVD OR DOWNLOAD OUR VIDEOS IN FULL HD
Starting today you can download our videos in Full HD quality 1920x1080px!
Please remember that most of the videos available on BurnDVD are easily able to be downloaded with a single link, but some of the very large files, such as the newsletter DVDs have to be split into three separate links, as detailed below.

The videos with very large file sizes are now split into more than one part, using a program called HJSplit. If you wish to buy one of these larger videos to Burn to DVD, you will receive a link for file and then it is a simple process to join the downloaded files together to make the .iso file for Burning to DVD.

You can see all the available videos at www.burndvd.tv

Before downloading any videos to burn to DVD I advise you to read the BURNDVD Manual, which explains how you can burn the file to DVD. The file is an ISO file which contains all the required DVD files. The process for burning to DVD is fully explained.

The BurnDVD manual is easy to follow, with a step by step guide. Burning a DVD is easy to do, though it is helpful if you have previously burned DVDs or CDs.

The manual can be viewed here: BURNDVD Manual

Anyone who has any problems understanding the manual, or burning their download to DVD, or indeed any questions about this service please email geoff@wh.cz . Geoff will be happy to assist you.

You can view all the available downloads at www.burndvd.tv, by clicking the on the categories. A direct link to the latest files available will be published in each newsletter.
Our Latest Sets at www.BurnDVD.tv
Today we are featuring Wank Party 2011 #7 and CFNM with Vaclav Slipka and Dima Andropov:
Special Offer for William Higgins Newsletter Readers
William Higgins Newsletter readers are able to obtain a discount on the price of BURNDVD downloads by using the coupons that we will be publishing in each Members Newsletter. The coupon published in each newsletter will be valid for a period of 7 days.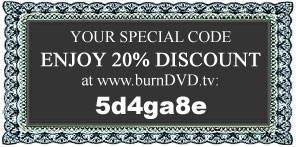 Copy today's coupon code here: 5d4ga8e

Our Partners:

PLEASE PROCEED TO THE NEXT PAGE FOR THE LATEST WilliamHiggins.com UPDATES