Friday, March 31, 2017 - Anton and Marion RAW - FULL CONTACT

Anton and Marion RAW - FULL CONTACT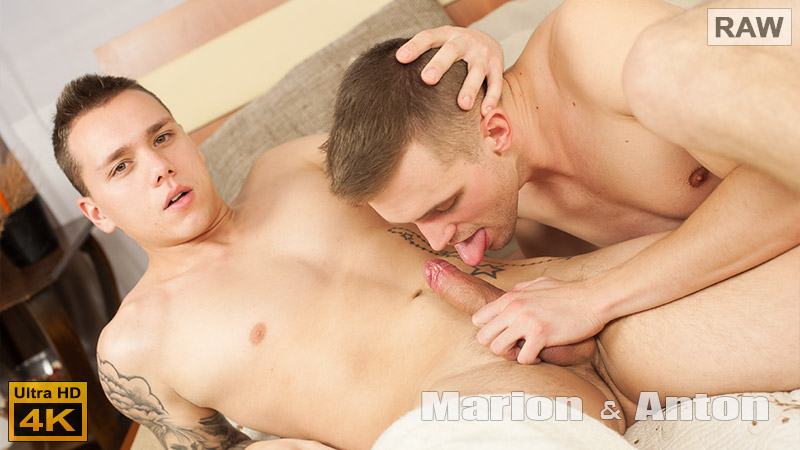 Anton Sanek and Marion Anel are on the bed enjoying some kissing and rubbing. Marion's cock is rock hard as Anton kisses him. He gives Anton's ass a few spanks as they keep up the kissing. Anton's hand drops to take hold of Marion's cock and he wanks it as he kisses the sexy body. He works his way down to the cock and takes it in his mouth. Anton sucks the cock and balls. His lips wrap tight around the fat cock as his head bob up and down on it. He grabs Marion's big balls and keeps sucking on the cock. Then Anton lays down and Marion moves over to suck him. He works the dick real well with his hot mouth as Anton begins to moan. Having sucked the cock Marion wants more. Anton's legs are raised in the air and Marion starts to rim the hot hole, spanking the ass as well. He slips a finger into the hole and sucks on the cock some more. Then his tongue finds the hole again, lapping at it. As he pulls the cheeks wide Anton's hole opens up. He moves onto his knees so that Marion can fuck him from behind. The stiff cock slams in and out of Anton's hole, making him moan even more. Marion pounds away at the ass and then moves Anton onto his back to fuck him missionary style. Anton grabs his own cock and wanks it as Marion keeps up his hard fucking. Anton is wanking hard as Marion fucks him, and then he shoots his hot cum onto his sexy body. Marion keeps pounding the hole until he is ready to cum too. Then he pulls out and dumps his hot cum as well. With both cocks spent Marion leans over and kisses Anton again.
... more about Anton and Marion RAW - FULL CONTACT further in this newsletter

Our Coming Soon Set Preview
Filip Vacek and Petr Plodner are enjoying a walk in the woods when they come across a nice place to do some rock climbing. Filip goes first and climbs up the rocks and is followed by Petr. They marvel at the rocks and the inscriptions carved into them. Filip has an idea to encourage Petr further and begins to kiss him. Petr drops to his knees and takes down Filip's jeans, pulling out and sucking on his stiff cock. His mouth works Filip's cock so well. Then he stands, kissing Filip's chest and sucking his nipples before going back to sucking on the cock. Filip turns around and pushes his ass out so that Petr can rim his tight hole. Petr's tongue laps at the hole as he pulls the cheeks apart for better access. Petr stands up and they kiss eachother again. Filip then bends over again and Petr slides his cock into the waiting hole. He fucks the tight ass deep, speeding up with the fucking to really pound the ass. Filip lays down, on a rock and raises a leg so that Petr can fuck him some more. As Petr keeps up his hard fucking Filip wanks himself. The fucking speeds up, with Filip taking it so well. Petr keeps pounding the hot ass as Filip's cock releases the creamy cum. Petr keeps up his fucking and then pulls out and shoots his hot cum onto Filip's tight ball. He then leans over and kisses his friend after a very hot fuck.

OPEN SET WINDOW

Trailer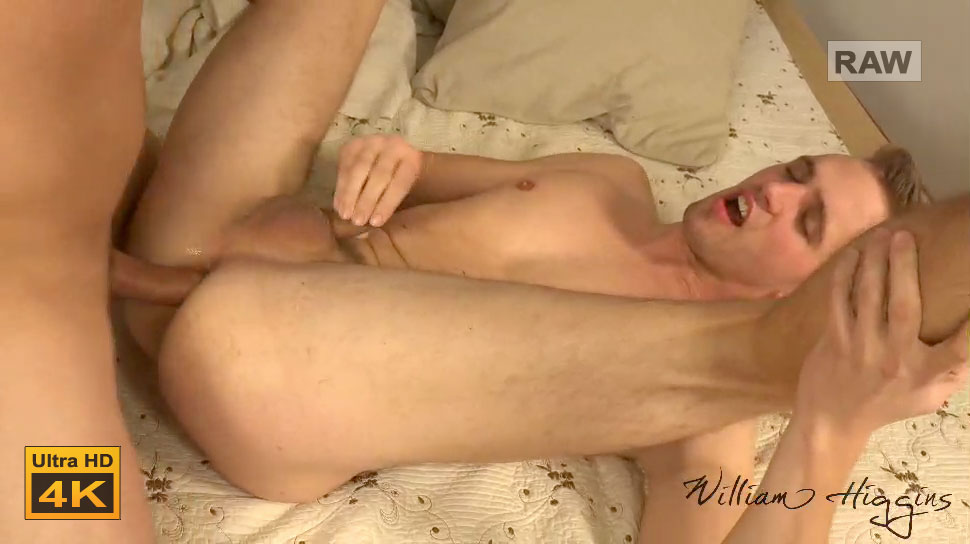 Vlog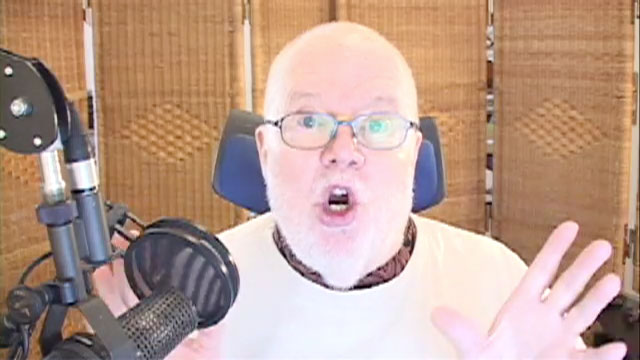 You can watch my Vlog for this Newsletter by clicking above or by going over to the Blog :
http://www.wheuro.com/?p=17451
It's another beautiful day in Prague. Unfortunately, Sundays is supposed to be rain all day. But we're really enjoying the summer-like weather, with the boys changing into shorts and flip-flops. My grill party last week was a great success. I have to do another one grill party this Wednesday. I'm facing a challenge. The guest of honor is gluten free. I feel really stupid. I'd never heard of gluten free until he mentioned it to me a couple of weeks ago. I was still living in the Atkins Friendly world. When was that 12 years ago?
Tomorrow is April Fools Day, a very important day around here, because it's Princess Aida's birthday. She'll be 11 years old, that's 77 in people years. For all her fans, she's in good health, but experiencing joint problems and slowing down a bit. I sincerely hope she'll be with us for many more years to come.
Here's a photo montage of Aida and Jackie taken last week by our Office Manager Luci: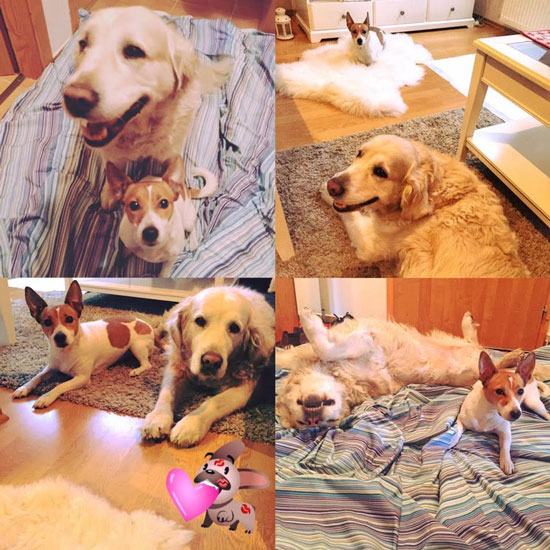 We have a great duo today, featuring Marion Anel and Anton Sanek. Then we see the fantastic straight guy Adam Nezval receiving a helping hand. We also have a wonderful bonus shoot from str8hell.com, a raunch duo with Honza Onus and Milan Beran.
For our castings today we have Lada Kopek and Pavel Canda. Both guys look very good indeed. Pavel is my pick for today though with his good looks and rock hard cock.
REMEMBER YOUR CAN ALWAYS CHECK THE OLD WH WEBSITE AT:
NEW SETS AT STR8HELL.COM

Members of str8hell.com get full access to the site and to the full archive of more than 2500 sets on Czech Guys Next Door web site, at:
http://archive.czechguysnextdoor.com/
Non-members can access str8hell.com and browse the complete content, including free video previews and some free photos for each set. Non-members can also search the site, and are able to buy any sets they like, without taking out a full membership. Paying only for the sets you really want to see.
Sincerely
William Higgins

WHVideoShop.com Website Latest Updates


DOWNLOAD OUR VIDEOS IN FULL HD 1920x1080p FROM ALL 6 SITES!
Special Offer for William Higgins Newsletter Readers
William Higgins Newsletter readers are able to obtain a discount on the price of BURNDVD downloads by using the coupons that we will be publishing in each Members Newsletter. The coupon published in each newsletter will be valid for a period of 7 days.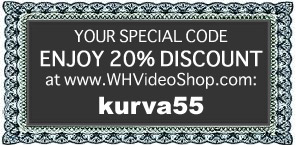 Copy today's coupon code here: kurva55

Our Partners:

PLEASE PROCEED TO THE NEXT PAGE FOR THE LATEST WilliamHiggins.com UPDATES