Tuesday, September 05, 2017 - Igor & Petr RAW - FULL CONTACT

Igor & Petr RAW - FULL CONTACT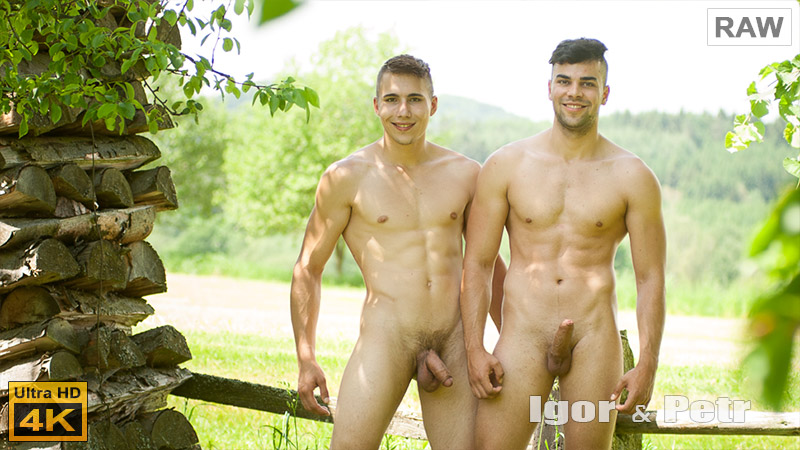 Igor Tapak and Petr Zuska are out running on a hot and sunny day. They stop to rest and do some exercises. Then Igor flexes and shows off his muscles. They carry on running and then sit on the grass as they take a break in the shade. Petr reaches over to check our how the sun has caught Igor's skin. They begin kissing as they let their hands run over each other. Petr gets on his knees behind Igor and rubs his chest and kisses him some more. He moves around to kiss on Igor's chest too. Igor lays on the ground and Petr climbs over him, continuing his kissing and licking. He works his way down to Igor's shorts and pulls out and already stiff cock. Petr takes the cock in his mouth and begins to suck on it. Igor's hand finds the back of Petr's head and pushes him down on the cock. Petr does a great job sucking that cock and licking up and down the shaft. Then he takes off his shorts and positions himself over Igor's head so they can suck each other. Petr's stiff dick slides easily into Igor's mouth as they 69. Then they move and Igor bends over the fence, showing off his sexy ass. Petr is soon spreading the cheeks and kissing the ass. He licks the ass and his tongue finds Igor's hole. He playfully spanks the ass too and then starts to finger the hot hole. That hole needs more and Petr's cock slides deep inside and he starts to fuck. Igor takes the throbbing cock as Petr thrusts it deep inside him. Petr fucks the ass pulling our and shoving the dick back inside. His fucking speeds up as he pounds away at that hot ass. The he lays Igor on the ground and spoons with him. His big cock slams that hole as Igor grabs his own dick and wanks on it. Petr really fucks hard and fast as Igor's wanking speeds up. With his cock rock hard Igor shoots a big stream of creamy cum as Petr continues to fuck him. Then Petr needs to cum too and he pulls out to kneel over Igor, shooting his hot cum onto that sexy body. Then he leans over to kiss Igor again.
... more about Igor & Petr RAW - FULL CONTACT further in this newsletter

Our Coming Soon Set Preview
In part 2 of Wank Party #87 we haveHugo Antonin, Adam Nezval, Nikola Donoval, Oliver Hruby. We find them enjoying the fun as Adam is rimming Oliver's hot ass and Nikola and Hugo 69. Then Adam moves aside and Hugo eats Oliver's sexy ass. He soon slides his thick, hard, cock deep into Oliver's waiting hole and begins to fuck nice and deep. Adam and Nikola are rock hard too and wanking as they watch the fucking. Hugo pulls out of Oliver's hot hole and makes way to Adam to shove his cock in. Oliver takes the dick so well and starts sucking on Hugo at the same time. Nikola watches closely, rubbing his dick all the while. Then he takes Adam's place, sliding his throbbing cock deep into Oliver's ass. As he takes the cock in his ass Oliver continues to suck Hugo as well. Adam and Nikola change places again, and keep alternating, giving Oliver's ass a great work-out. Then they both move aside to let Hugo take a turn at fucking again. He pounds Oliver's ass, spanking it as he fucks. Oliver it turned over, to lay on his back with his legs up. Hugo's big cock goes back into his hole and starts fucking again. Oliver wanks himself as he takes the dick in his hole. He keeps up the wanking as Nikola replaces Hugo in fucking that ass. As he wanks his cock Oliver shoots his hot cream all over his belly, while is ass is still being fucked deep. Nikola is ready to cum too and pulls out of Oliver's ass to shoot his cum over him. Hugo isn't ready yet and shoves his cock back into Oliver's ass to fuck some more. He bangs away at that ass until he is ready and pulls out to deliver his hot cum. Then Adam takes over. He too fucks that ass hard until his cum is ready. He pulls out and releases his hot juice to complete all four cumshots.

OPEN SET WINDOW

Trailer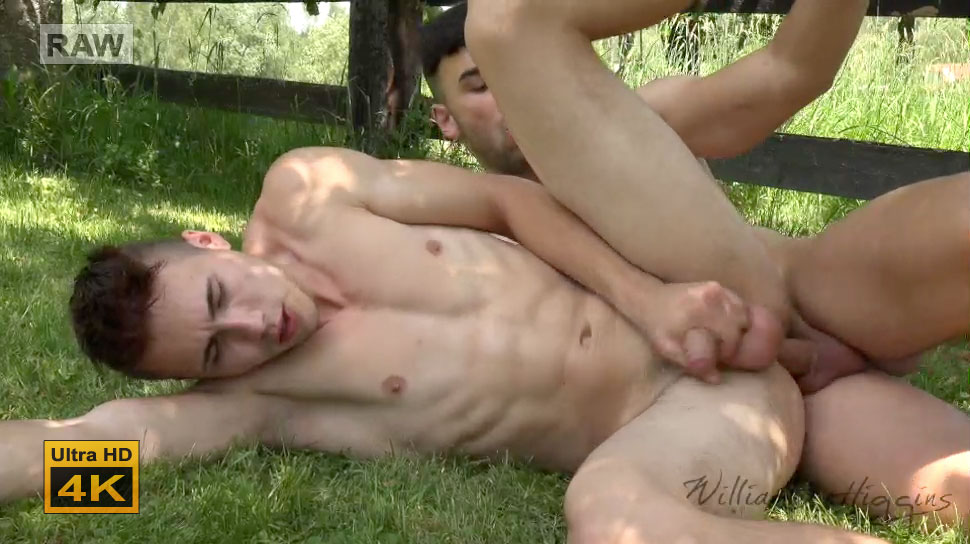 Vlog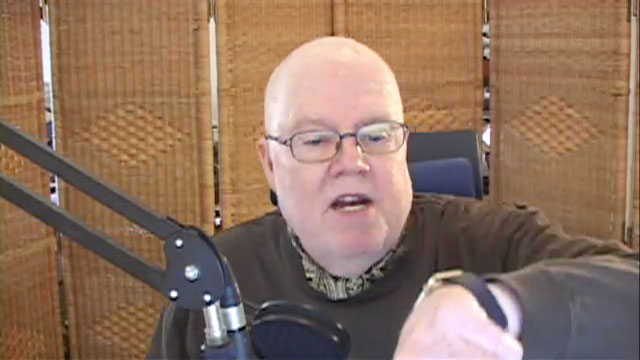 You can watch my Vlog for this Newsletter by clicking above or by going over to the Blog :
http://www.wheuro.com/?p=18020
Today has turned out quite nicely in Prague. This morning started out quite cold. But now sun is shinning and temperature is 22º C. I really thought we were experiencing an early onset of winter. We still have summer visitors in Prague, so tomorrow I'm doing probably the last of the summer grill parties. I've been running myself ragged supplies for the grill. They're in the midst of a complete redesign of the anchor supermarket at Novy Smichov. A sign translated from Czech reads: "We're making it more cozy for you." EVERYONE says, 'Oh, "cozy" means "smaller." So far universally extremely negative reviews and 'EVERYONE' says it's horrible. And no one can find anything. What does this have to do with the newsletter? Well, absolutely nothing.
I'm just now sort of kind of recovering from my trip to two of Ludwig II's castles in Bavaria. The trip was well worth it. However, I must agree with Betty Davis when she said, "Old age is not for sissies."
We have a great duo today, with str8 guys Petr Zuska and Igor Tapak, out in the hot summer sun. We then see another str8 guy Libor Vanek getting ambushed in a 'supposed' his massage and that is followed by Ivan Burak with his erotic solo. Coming soon is Part 2 of Wank Party #87. It's a Doozy so be sure to update all week.
For our castings today we have Adam Egner and Dalibor Weiman. Both look very good and are so different from each other. My pick for today goes to Dalibor Weiman.
REMEMBER YOUR CAN ALWAYS CHECK THE OLD WH WEBSITE AT:
NEW SETS AT STR8HELL.COM

Members of str8hell.com get full access to the site and to the full archive of more than 2500 sets on Czech Guys Next Door web site, at:
http://archive.czechguysnextdoor.com/
Non-members can access str8hell.com and browse the complete content, including free video previews and some free photos for each set. Non-members can also search the site, and are able to buy any sets they like, without taking out a full membership. Paying only for the sets you really want to see.
Sincerely
William Higgins

WHVideoShop.com Website Latest Updates


DOWNLOAD OUR VIDEOS IN FULL HD 1920x1080p FROM ALL 6 SITES!
Special Offer for William Higgins Newsletter Readers
William Higgins Newsletter readers are able to obtain a discount on the price of WHVideoShop downloads by using the coupons that we will be publishing in each Members Newsletter. The coupon published in each newsletter will be valid for a period of 7 days.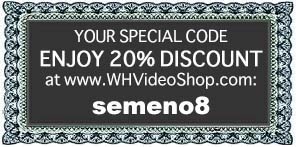 Copy today's coupon code here: semeno8

Our Partners:

PLEASE PROCEED TO THE NEXT PAGE FOR THE LATEST WilliamHiggins.com UPDATES