Tuesday, October 03, 2017 - Igor & Oliver RAW - FULL CONTACT

Igor & Oliver RAW - FULL CONTACT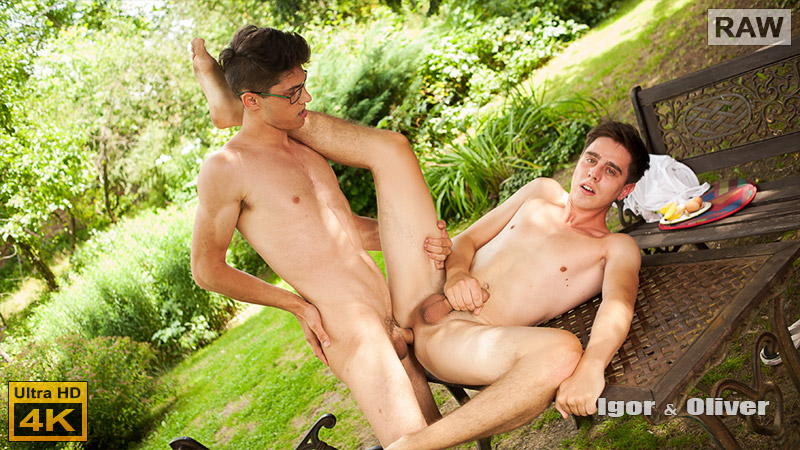 Straight guys Oliver Hruby and Igor Galek enjoy some great guy on guy sex as they enjoy each other's company. They chat and eat, with suggestive comments about bananas and then decide to play a game with Igor sucking on the banana, but that quickly turns to more as Oliver stands and kisses him. Igor's cock is clearly hard in his shorts as Igor gropes him. They help each other off with their tee shirts and Igor opens Oliver's sort to pull out his stiff cock. He wanks on Oliver's cock and then goes down on his knees to suck it. He takes the big stiff cock in his mouth and works it so well. He licks up and down the shaft and sucks on the big cock head for a while. Then Oliver takes down Igor's shorts too and releases his throbbing cock as well. He takes that massive dick in his mouth as Igor's hand pushes his head down on it. Igor fucks his dick into Oliver's eager mouth, showing him how much he enjoys the feeling. Oliver licks and sucks the big cock as Igor leans back and enjoys it. Then he climbs over Igor and slides his tight ass down on the big cock. He takes it deep in his ass and rides up and down on it. Oliver really rides that dick as it stretches his hole wide. His own dick stays hard as he takes Igor's deep inside him. Turning around his rides that cock some more as his own throbbing member flails around. Igor fucks his dick up into the ass as hard as he can. Then Oliver rides it even harder. Moving, Oliver lays down and Igor's cock fucks him hard and fast. Oliver wanks himself as he takes that cock deep in his ass. He keeps wanking as, Igor fucks him, until he cums all over his belly. Igor continues his fucking with nice long strokes until he is ready to cum too. Pulling out he shoots his creamy load over Oliver's balls. He milks his cock dry. Then after a very hot session they kiss again.
... more about Igor & Oliver RAW - FULL CONTACT further in this newsletter

Our Coming Soon Set Preview
In Wank Party #88 we have Adam Egner, Kamil Banek, Karel Omanek, Tomas Berger and Miro Dalek, 5 very hot str8 guys enjoying some great sex.. Part two starts with Kamil fingering Karel as Adam does likewise to Tomas. Kamil is so hot that he says he needs to fuck Karel and climbs up behind him to slide his cock deep into the waiting ass. Meanwhile Tomas presents his ass for Adam to fuck too. Kamil soon makes way for Mirel to fuck Karel too. His big fat cock slides deep into the moaning Karel's hot ass. He fucks him deep before making way for Kamil to fuck some more. Tomas takes Adam's dick deep in his hole as Kamil and Miro continue to change places and take turns in Karel's hole. Karel takes the cocks so well, moaning as each thrust works his eager hole. Tomas wanks himself as Adam continues to fuck him too. Miro's balls swing as he pounds Karel's hole as deep as he can. Karel wanks himself as he feels Miro and Kamil taking turns to fuck him hard. Kamil pounds the hot ass hard and fast and then gives way to Miro for him to do the same. Then Karel tuns over, onto his back for Miro to fuck him some more. He wanks himself as he takes the big dick deep into his ass. As he wanks Karel soon shoots his creamy cum as he gets fucked, with the others standing around him and wanking. Kamil's wanking speeds up and he pulls out and dumps his cum too, shooting it onto Karel's thigh. His place is takes by Tomas who fucks Karel deep, until he is ready to cum. Pulling out he shoots a nice load too. Then Kamil takes his turn again, his dick working in and out of Karel's ass until he shoots his big creamy load up onto Karel's belly. Adam is the last to cum, and he too fucks Karel's hole until his cock is ready to deliver a nice big load. He pulls out of that ass and let's his cum shoot onto Karel. He milks every last drop from his cock as the guys kiss each other to end a great wank party.

OPEN SET WINDOW

Trailer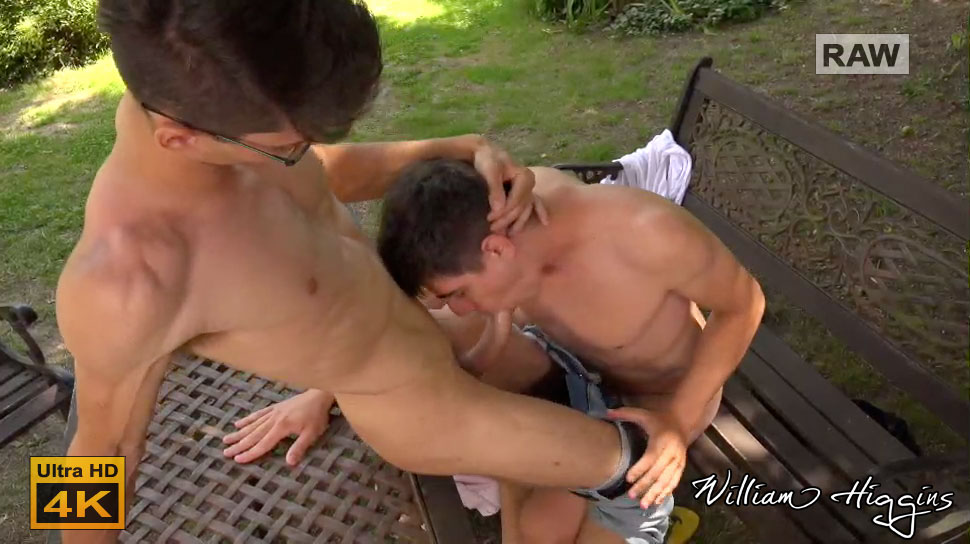 Vlog
You can watch my Vlog for this Newsletter by clicking above or by going over to the Blog :
http://www.wheuro.com/?p=18107
We start off today with a really beautiful str8 guy Jara Kacar. He's very fluent in English, very friendly, unfortunately very str8. He had his first erection when he was 10 year old, and his first sex was at age 16. He's also participated in group sex, unfortunately, he was the only male in the group. Well, he's very friendly. Maybe we can change that. He's well worth working on. I also want to remind you to tune in on Friday when we present part II of Wank Party 88 (no Nazi double entendres intended.) It features a stellar cast and is sure to please.
We have more great str8 guys having sex today with Igor Galek and Oliver Hruby, they give us a great scene. Then we see another very handsome str8 guy, Filip Onalek being massaged. Jara Kacar is our erotic solo and he is another very handsome and well built str8 guy who gives us a wonderful show.
Our castings today are very good indeed, Anton Jerak and Filip Onader. They both look good but for me the clear winner as pick of the day is Anton Jerak.
REMEMBER YOUR CAN ALWAYS CHECK THE OLD WH WEBSITE AT:
NEW SETS AT STR8HELL.COM

Members of str8hell.com get full access to the site and to the full archive of more than 2500 sets on Czech Guys Next Door web site, at:
http://archive.czechguysnextdoor.com/
Non-members can access str8hell.com and browse the complete content, including free video previews and some free photos for each set. Non-members can also search the site, and are able to buy any sets they like, without taking out a full membership. Paying only for the sets you really want to see.
Sincerely
William Higgins

WHVideoShop.com Website Latest Updates


DOWNLOAD OUR VIDEOS IN FULL HD 1920x1080p FROM ALL 6 SITES!
Special Offer for William Higgins Newsletter Readers
William Higgins Newsletter readers are able to obtain a discount on the price of WHVideoShop downloads by using the coupons that we will be publishing in each Members Newsletter. The coupon published in each newsletter will be valid for a period of 7 days.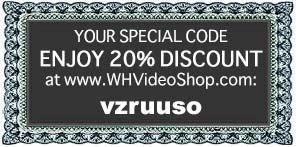 Copy today's coupon code here: vzruuso

Our Partners:

PLEASE PROCEED TO THE NEXT PAGE FOR THE LATEST WilliamHiggins.com UPDATES